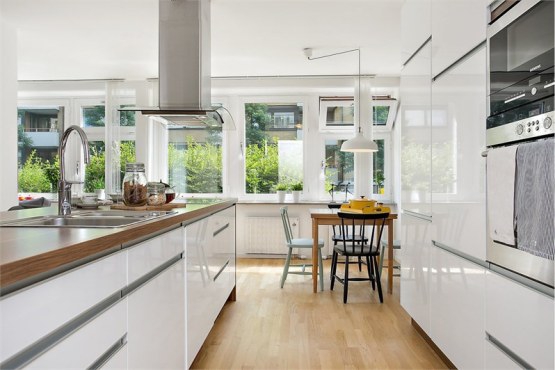 Looking at this little home you wouldn't guess it's as compact as it actually is. Between the bright interior, natural lighting, and smart use of space, this stylish small apartment is more than functional in design and even more elegant in its decor.
This apartment is a very good example of a classic Nordic home; simple color, easy shapes and lines, and minimal but effective furnishings.
The colors that appear in this home are super clean and light; there's obviously much white throughout the home, automatically a great base to work with, the black accents work perfectly against the white and the wood flooring, and the pops of yellow bring a hint of fun to the stylish small apartment.
The furniture chosen for the apartment is just the right size and perfectly eclectic. The dining chairs in two matching sets, the gray couch, and singular dining chair all fit together seamlessly. Even more, the decor has the same effect; wooden and yellow accents in the kitchen, dining and living areas mesh well with one another.
The room is kept very simple, nearly all white with only few touches of adornments on the wall. Again, perfectly Nordic! This is a wonderfully simple and stylish small apartment that would be extremely easy home to take inspiration from.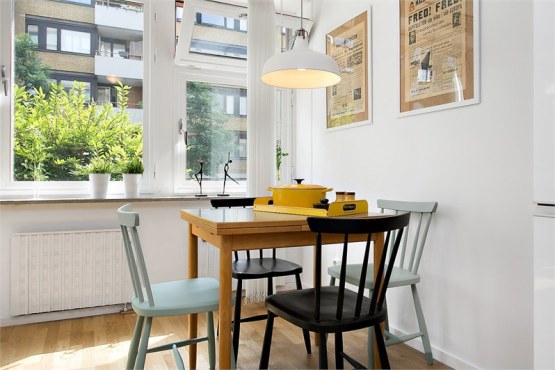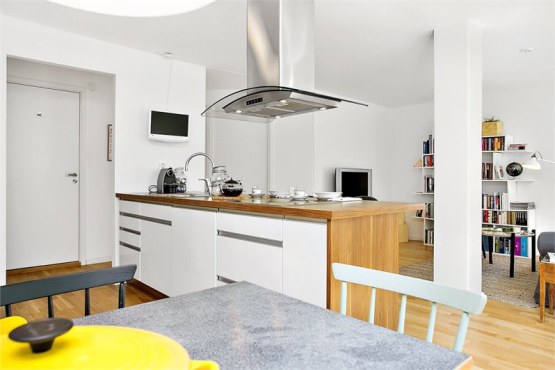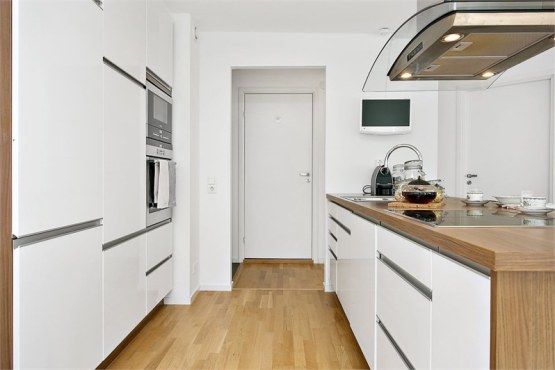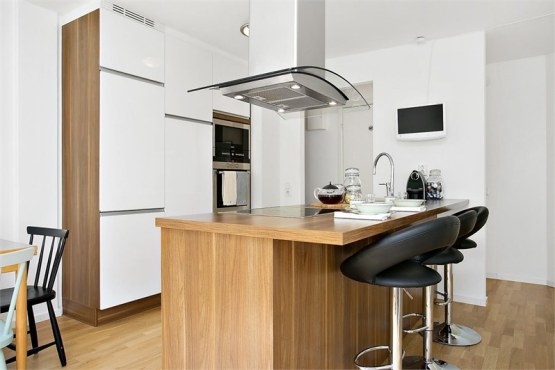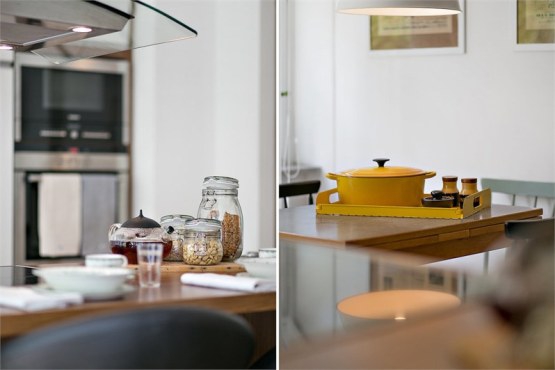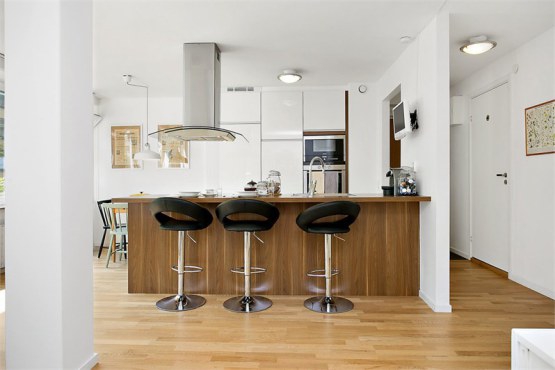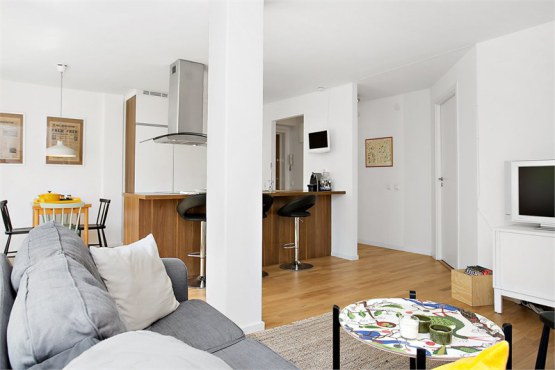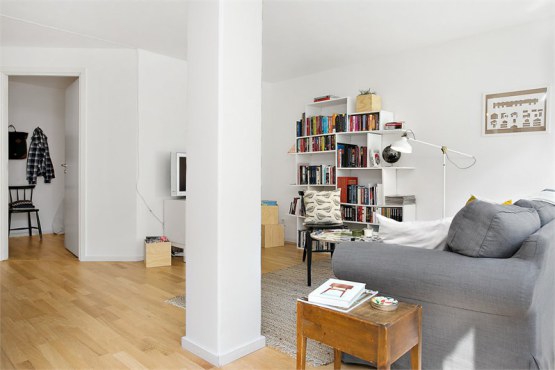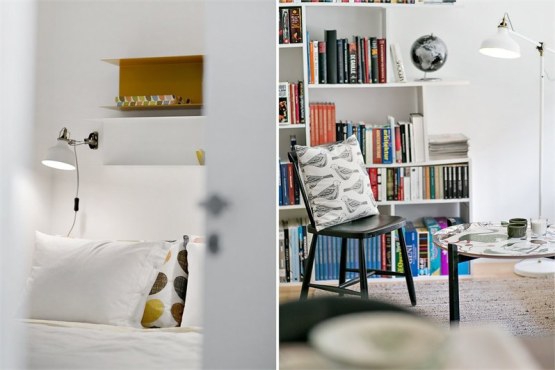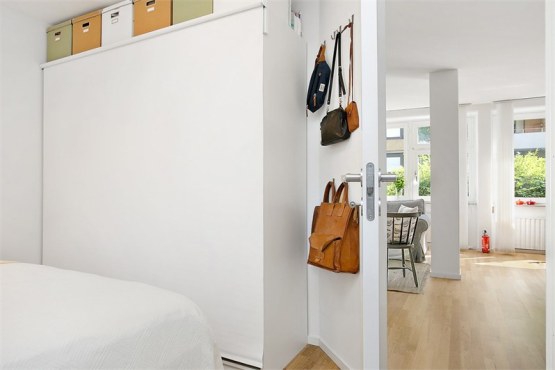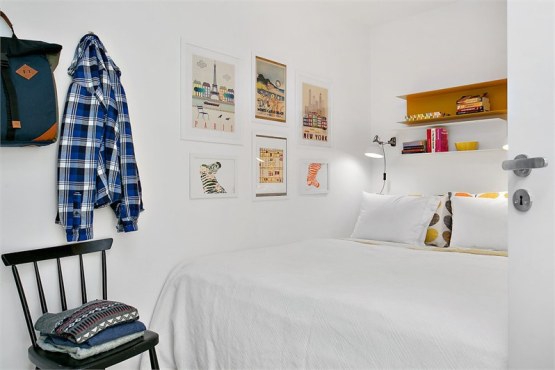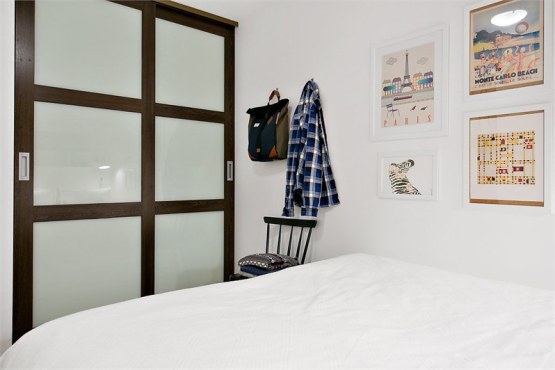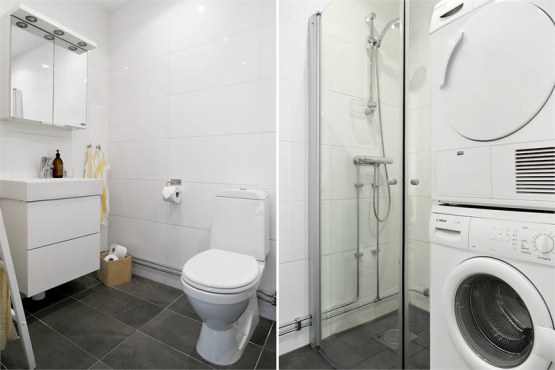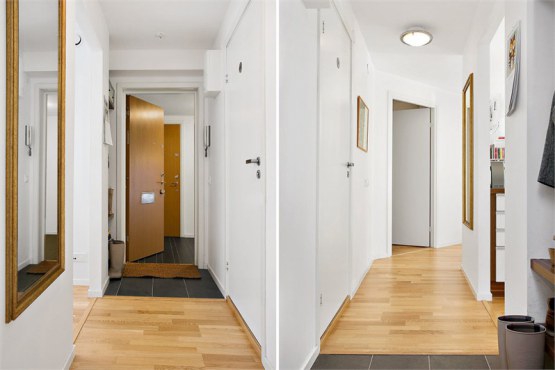 Images found here