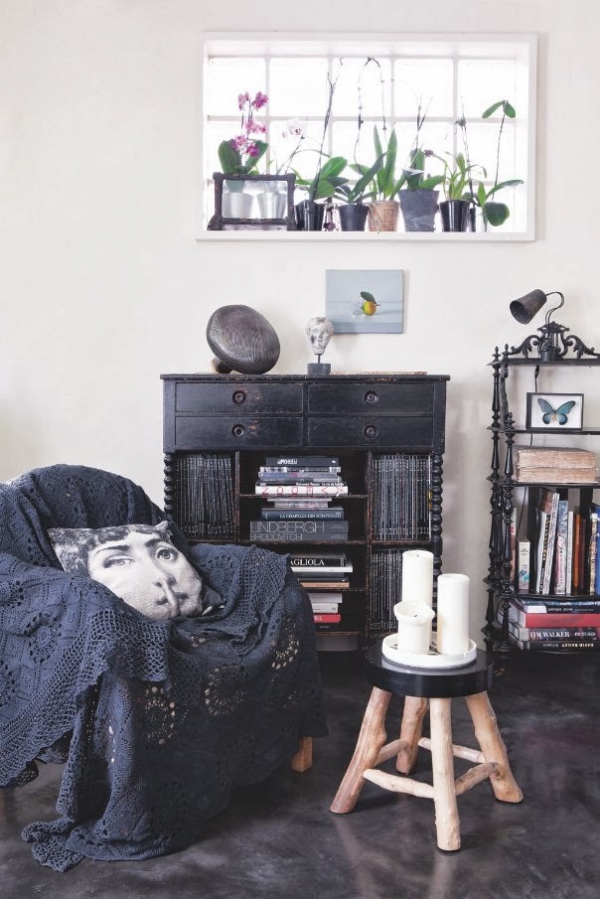 This stylish house has been tastefully and carefully refurbished to retain character and also fit in with modern living. In Colombes, near Paris this beautiful building has an eclectic air and peaceful feeling throughout. Light and dark seem to be a theme in the twenties house, with many rooms having white walls that contrast well against dark floors and furniture.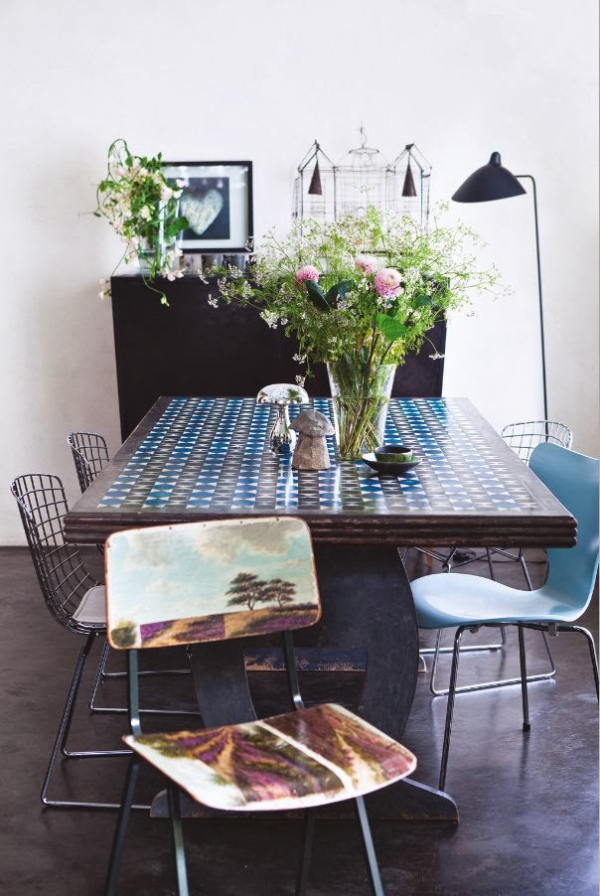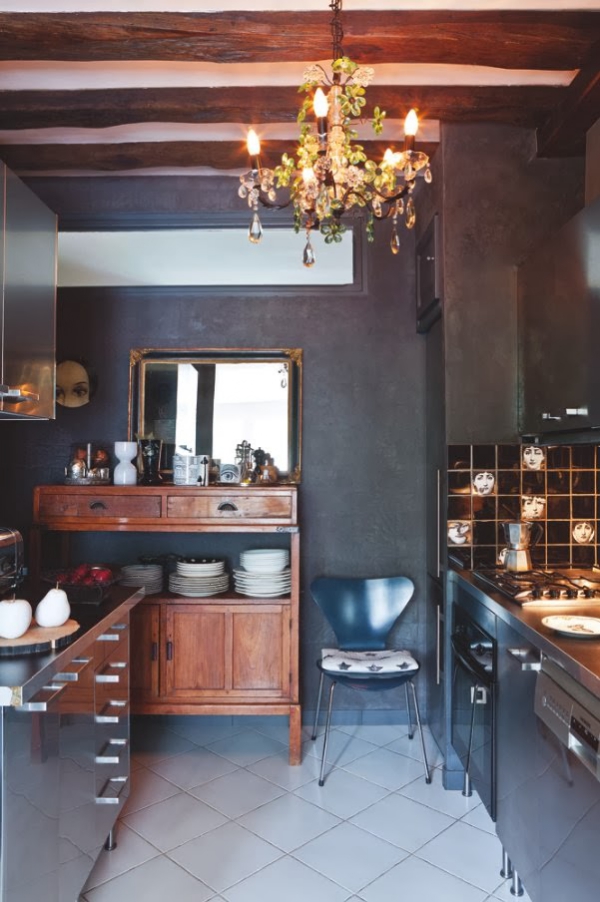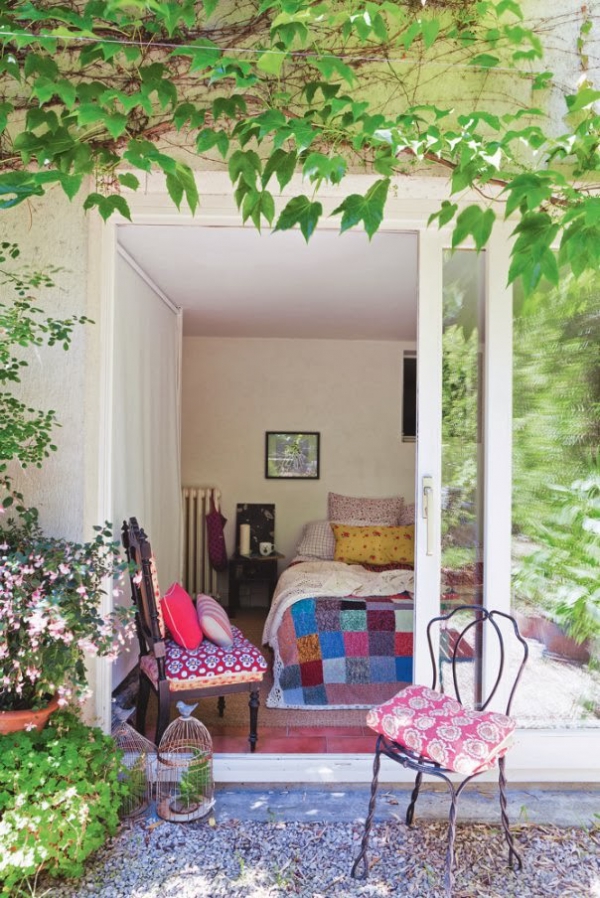 The kitchen has beautiful oak beams in the ceiling; modern stainless steel appliances and units are found beside period pieces of wooden furniture. A crystal chandelier gives the room a dramatic finish. From a pretty bedroom you can access the garden outside, which is perfect for relaxing in the shade of the plants and trees. The dining and living areas are simple but stylish and show some of the character of the building well.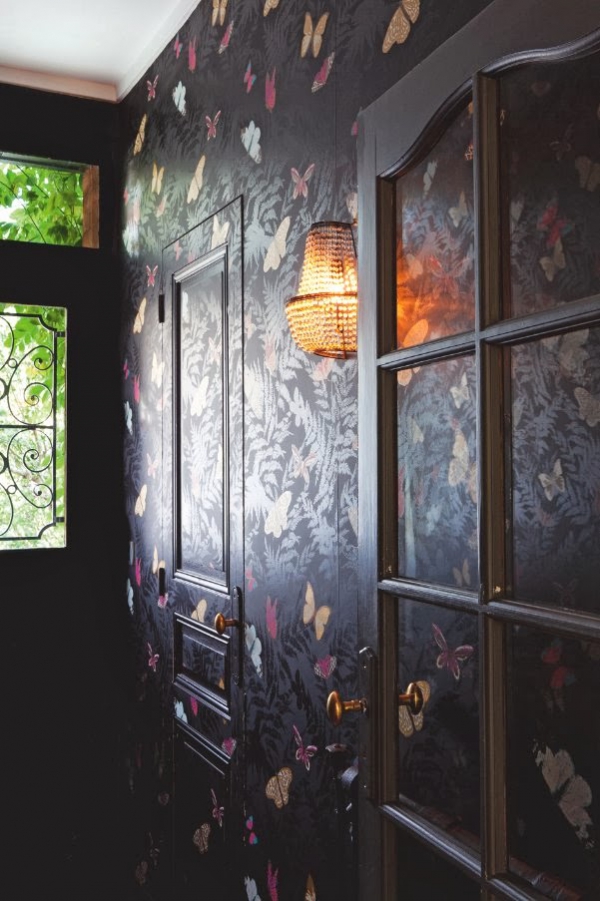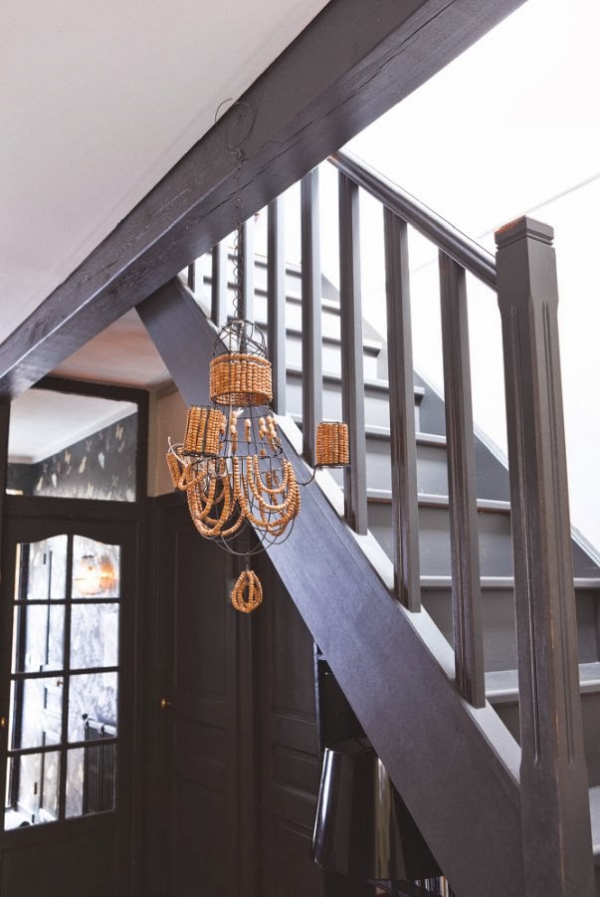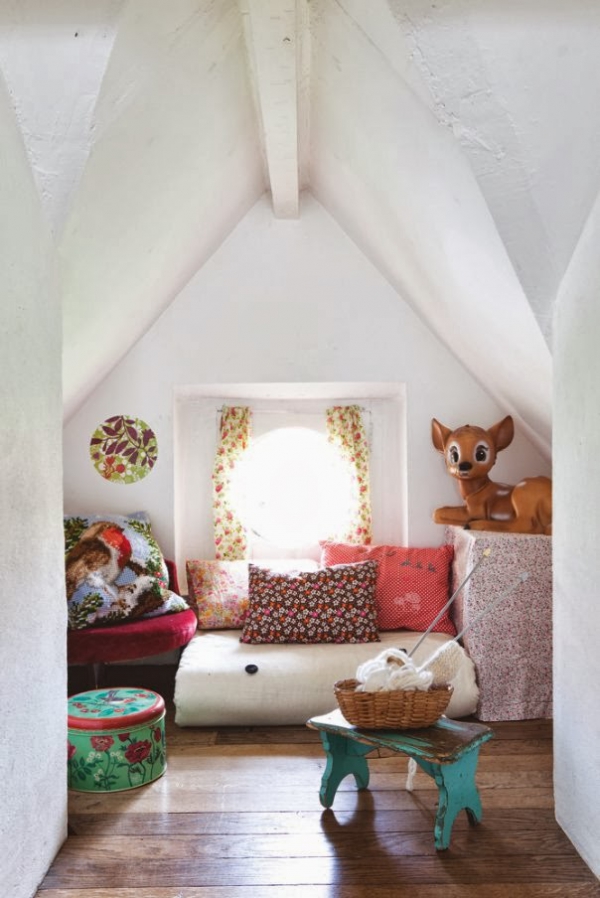 A hallway has the most unusual wallpaper that is dark, embellished with shiny leaves and patterned with brightly colored butterflies. Here you can see the attention to detail shown by the beautiful beaded light fitting. On the top floor of the house is the perfect nook for reading or crafting, nestled in the eaves of the house. The twenties house has an inviting appeal that we adore and we're sure that the owners love it too.
Тext is copyright to ©Adorable Home – interior design and decorating ideas