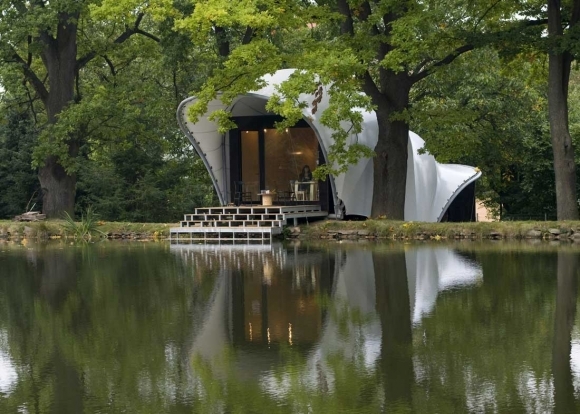 This breath-taking, unique garden house is a perfect example of modern architecture; tucked away perfectly in the woods on the lakeside in Humpolec, Czech Republic, you won't find a better home to relax and absorb the beauty and calming surroundings.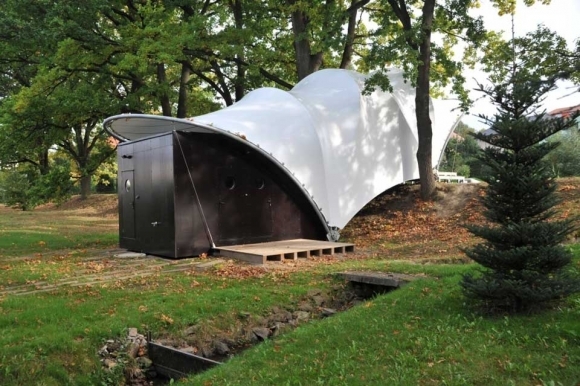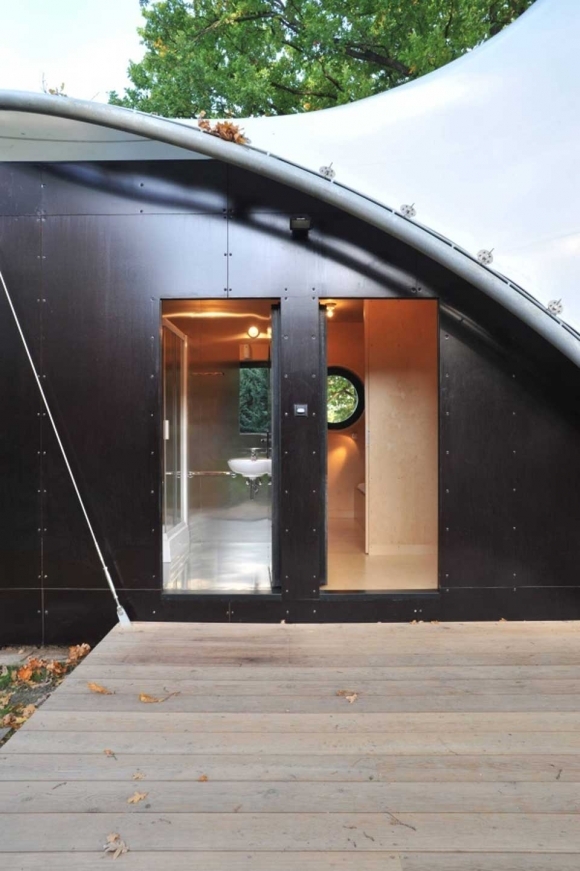 When you first look at the house you get a sense of two different worlds coming together in harmony; a real sense of mankind, nature, and the future fuse together in the creation and placement of this house. The roof alone on this unique garden house stands out as an architectural feat; it invokes the image of the Sydney Opera House with its folds and curves.  It stands out amongst the nature with its white roof and defining features, but somehow seems right at home tucked into the tree life.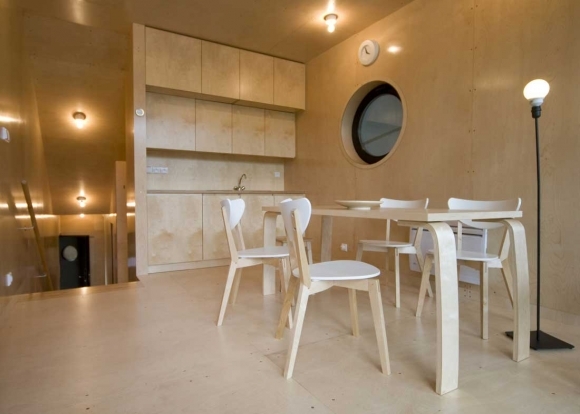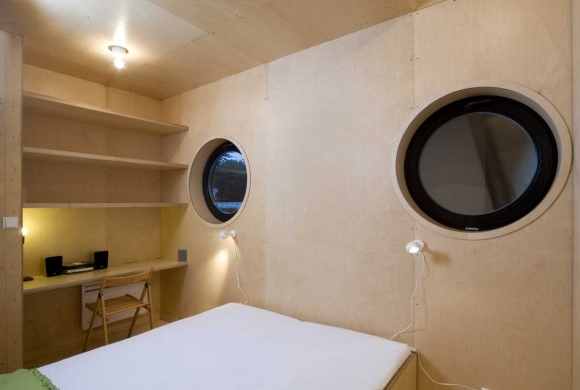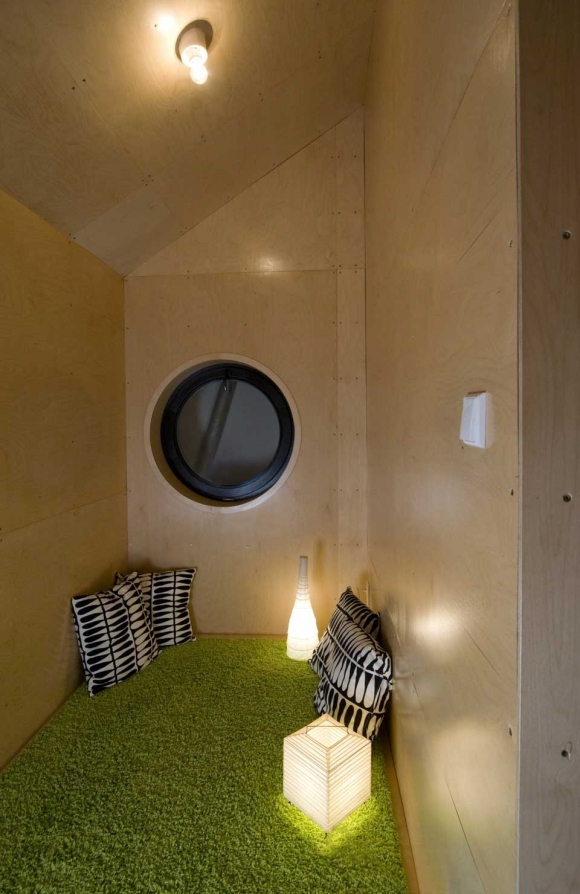 When you enter the home you will immediately be wowed by the superior job done on the interior by OK Plan Architects. The skill and artistry is unprecedented in all respects of the home; the walls, floors and ceilings all come together in one congruent flow, keeping in theme with the external design of this unique garden house.
The beautifully light colored hardwood used in all rooms—walls, ceilings, and floors– contrasts so well with the use of modern metallic accents and splendid marble additions throughout the house. There is a true sense of serenity when you are inside the house or sitting on the wonderfully simple back porch that overlooks the lake. The porch is even tiered with steps, giving you the opportunity to sit right next to the water and take it all in; you can dip your feet in even, how relaxing!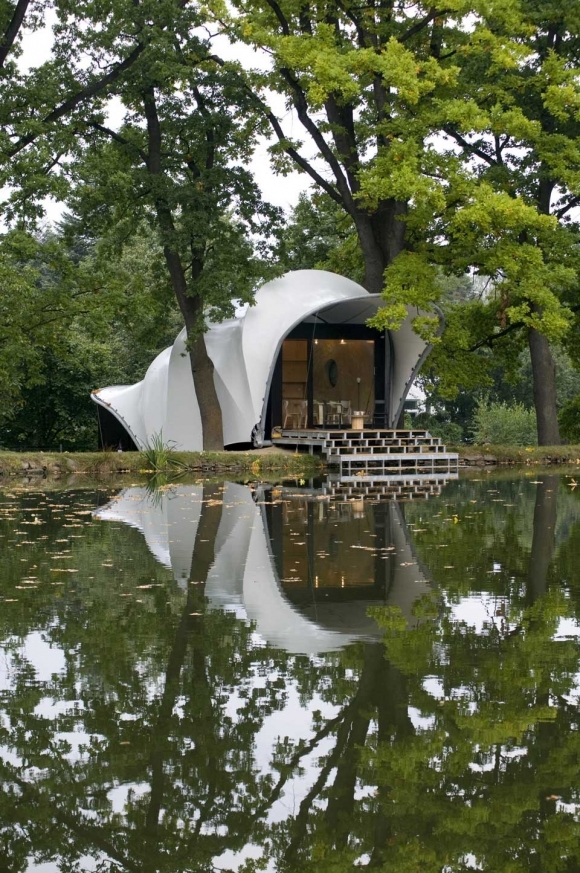 This unique garden house is genuinely a tribute to beautiful architecture, and the possibility of its presence in and amongst nature.