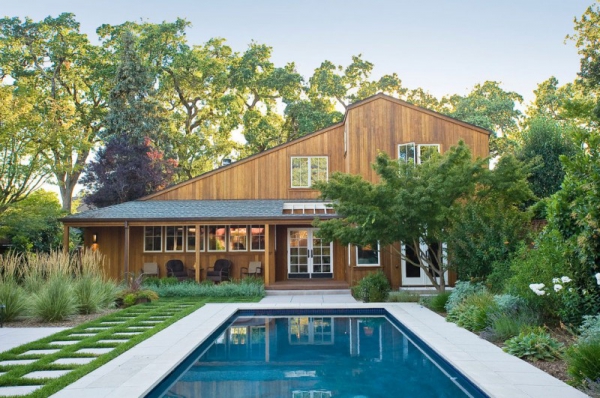 This home was originally built by MLTW architects in Sea Ranch, located in Sonoma, California. Recently, it was renovated by Marcus & Willers Architects, returning the home close to its original style.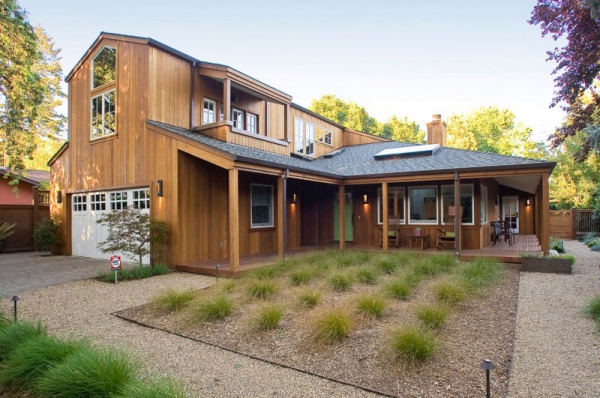 The wooden exterior is absolutely gorgeous. We love the relationship between the dark roof and the white garage and windows.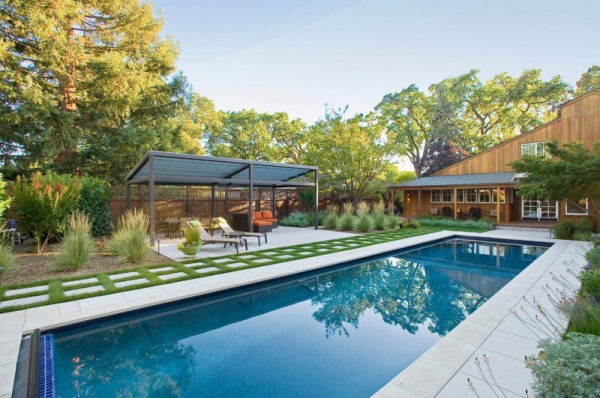 The landscaping surrounding the home is delightful. The plants and gravel contribute to the atmosphere of the inviting home. Tall trees surround the two-story house, framing this gorgeous space. A long rectangular pool provides the perfect place for a morning swim, and a covered seating area creates an outdoor relaxing space.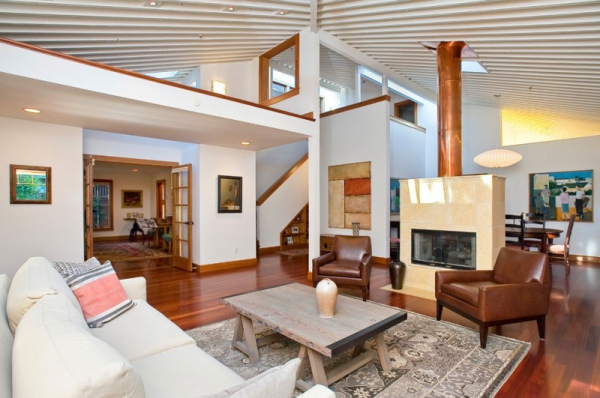 Inside the home, beams adorn the ceiling, adding interest to the design, and stunning hardwoods line the floor, cozying the home. A skylight and large windows provide a significant amount of natural light, and a statuesque fireplace adds a wonderful cream to the open plan. The seating area has two handsome brown leather chairs, a rustic table, and a comfy off-white sofa. Striped pillows, an intricate area rug, and sculptures and vases, complete this inviting space.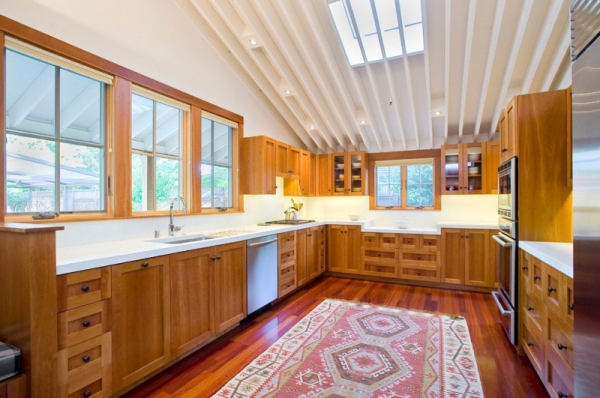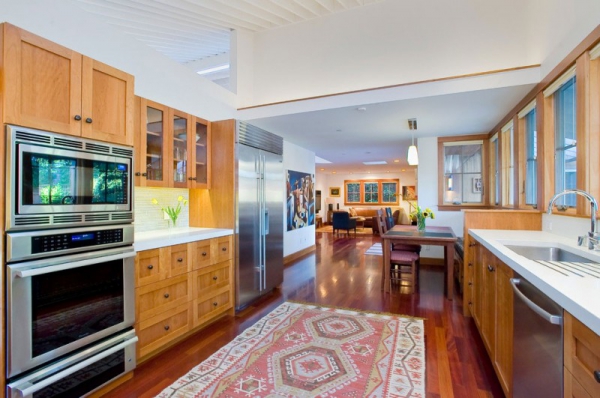 In the kitchen, the beams and the hardwoods continue, and beautiful windows, and another skylight, decorate the space. Wooden cabinets and drawers are paired with white countertops, continuing the attractive relationship between wood and white seen in the other areas of the house. A fabulously patterned area rug lays in the middle of the room, adding color and interest to this amazing space.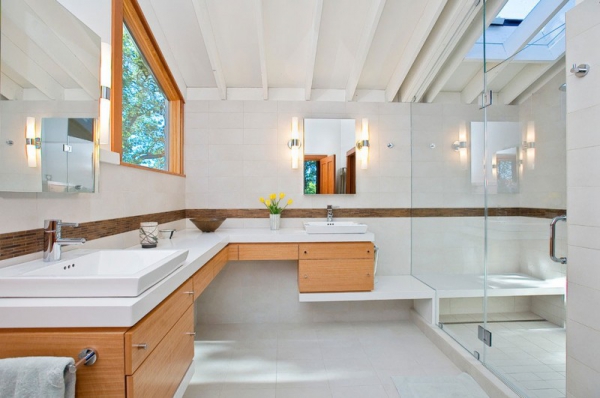 The bathroom is our favorite design in this two-story house, the wood and white really shines here. A large window provides natural light, and mirrors are used to open up the space even more. The tile, the lighting, and the sleek hardware are perfect, fashioning a gorgeously bright space.