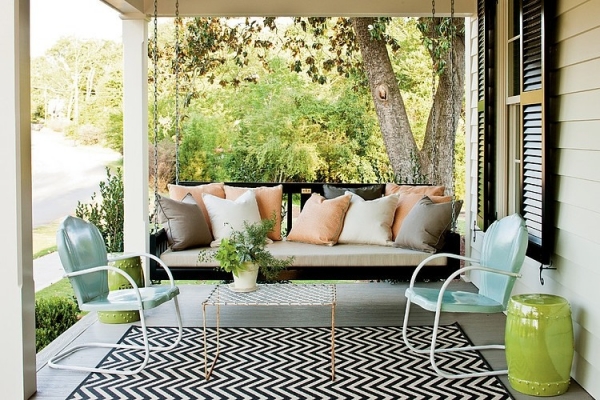 We love this stylish house. It's positively gorgeous and it uses wonderful touches of unique décor to punch up the design, adding interest and personality.
The seating area on the porch is just perfect. The black and white patterned rug anchors the beautiful design and we love the swinging sofa. On the sofa, a neutrally colored cushion and delicately colored pillows decorate the space. Fantastic metal chairs sit on each side of the porch, and in between the chairs, a stunning table decorated with a lively plant, occupies the space. The green side tables are delightful, putting the finishing touches on this inviting porch.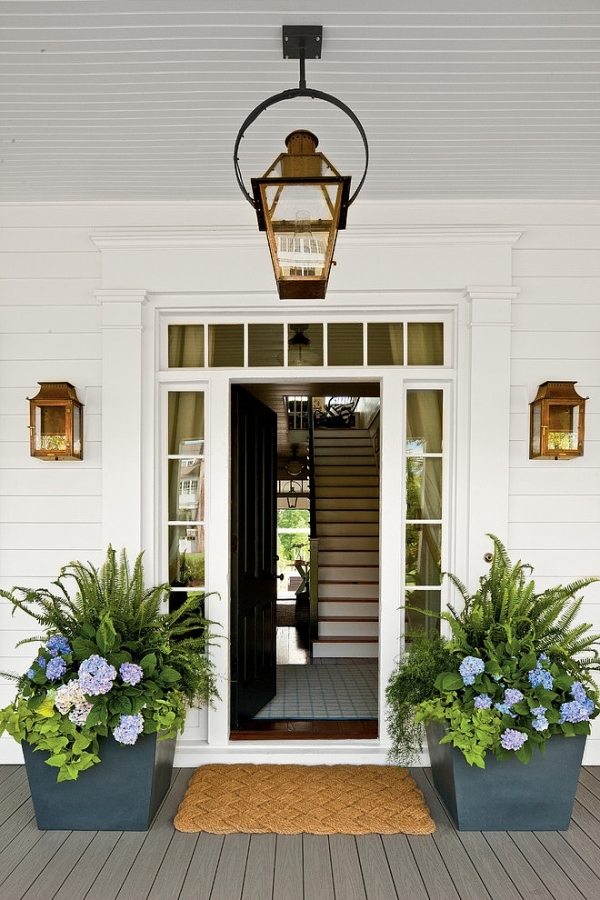 So picturesque. We love the flowers framing the door.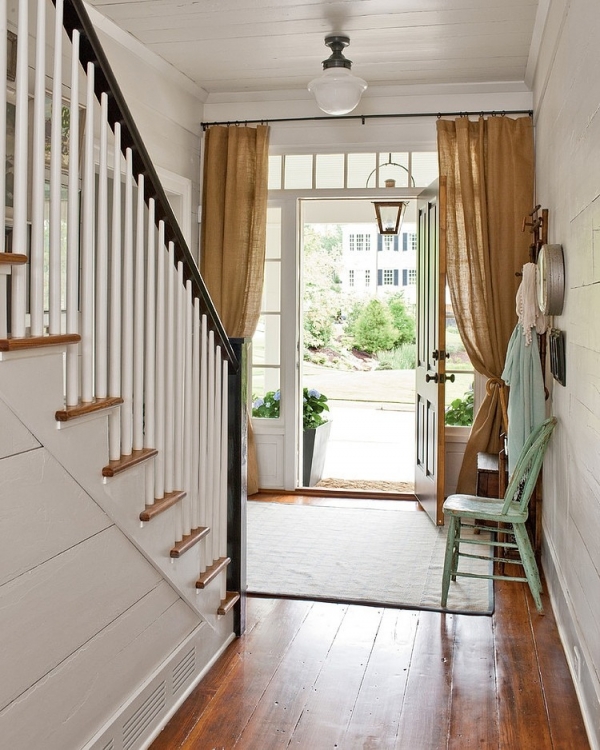 We adore the curtains that line the doorway, not only are they beautiful, but they also add a unique touch to this stylish house. The gorgeous brown curtains and the hardwoods warm this bright space, and the worn chair adds a touch of cool color.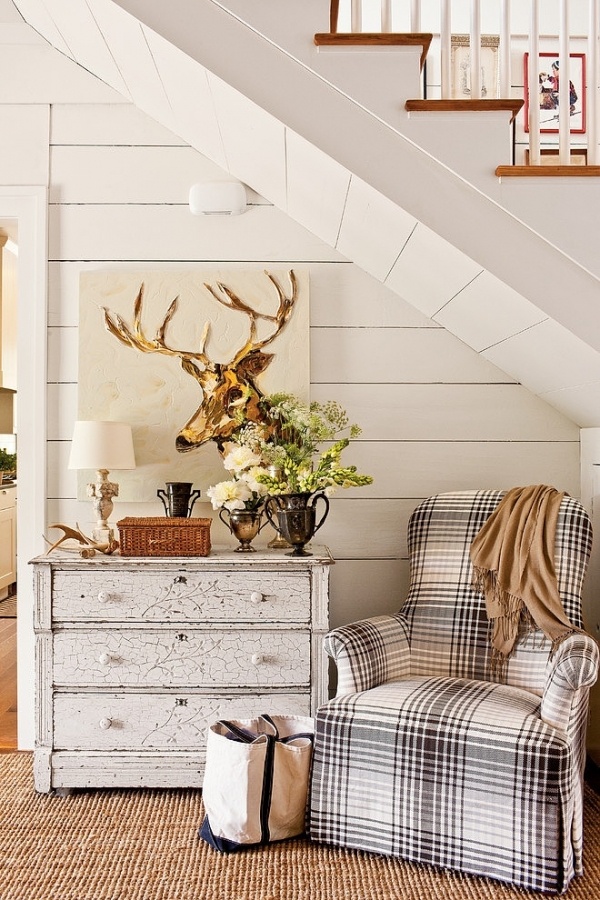 This little nook is absolutely beautiful. The brown textured rug, the plaid chair, and the crackled white dresser look magnificent together, and the artwork really sets the design off, giving it that little extra something. Flowers, an elegant lamp, and different décor items complete this wonderful space.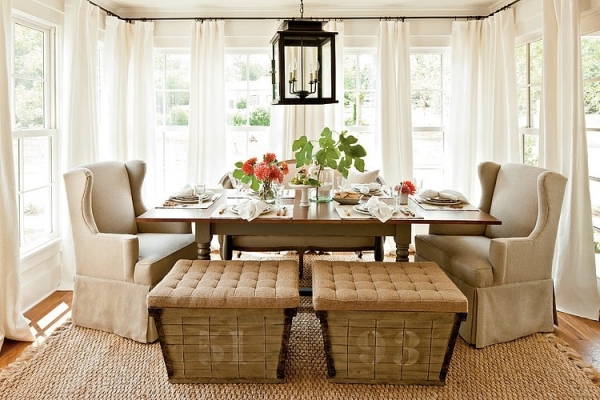 The dining area is one of our favorite spaces in this stylish house. Large windows are decorated by white curtains, and a brown textured rug lines the hardwoods. The dining table is surrounded by a bench, two plush chairs, and two large stools. Those stools are amazing, they elevate the design from beautiful to exceptional. We love how the only black we see in the space, the lantern and the curtain rod, frames the design, effectively completing this lovely picture.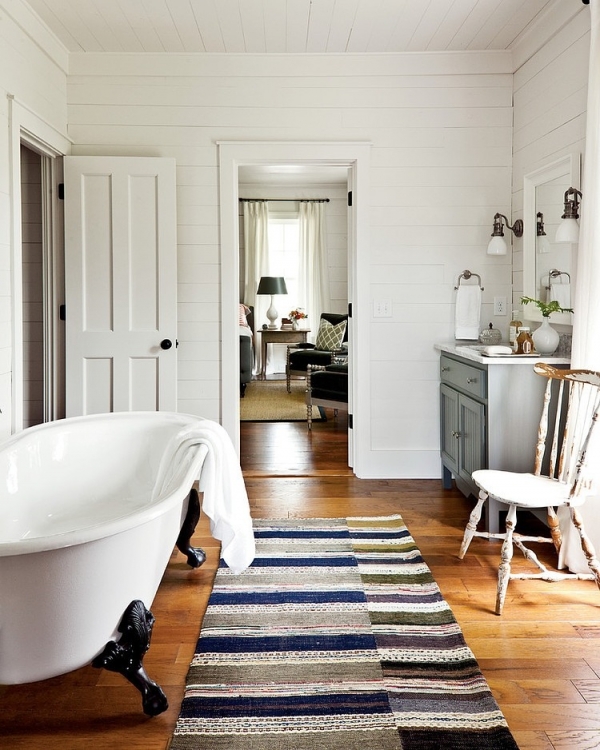 The bathroom is another one of our favorite places in this marvelous home. The simplicity is so inviting, and the rug flawlessly complements the design.

Design by: Historical concepts, images: Southern Living Ideas House 2012