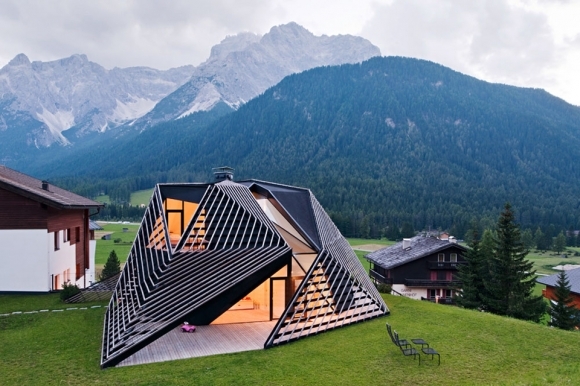 If ever you have wanted to completely renovate your current home, and have both the time and the money to do it, take a leaf out of Plasma Studio's book with their stunning renovation of a 1960's hotel that was transformed into a spectacular Alma residence. The once run down hotel was rescued in 2012 by Ulla Hell, who turned the 6 holiday apartment structure into an impressive and beautiful home for her and her family.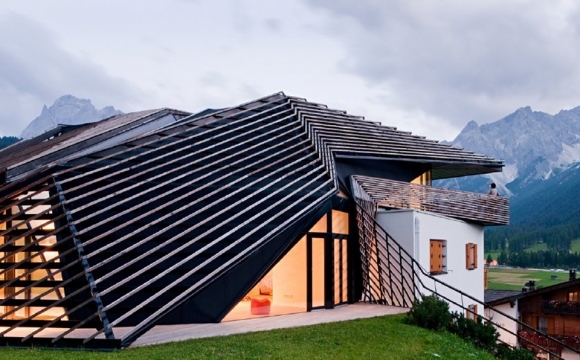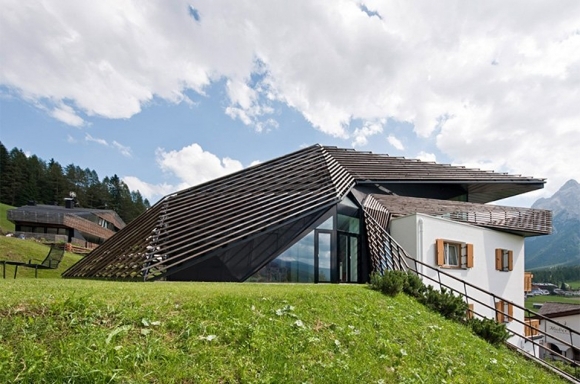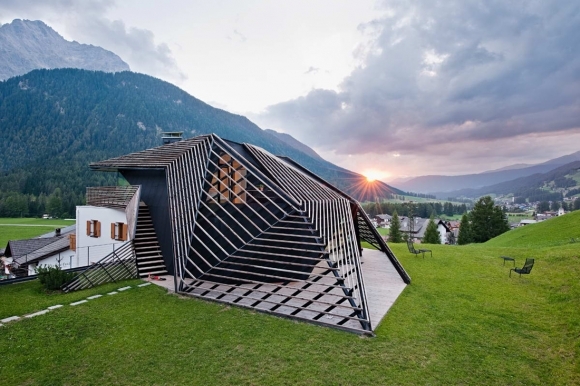 The one of the most striking elements featured in this stunning renovation is the work done on the roof. There was a decent amount of material and space left over from the renovation, so askew, angular crown was created that connects the entire house to the ground, making it look like a natural structure tucked away in this Sesto, Italy haven.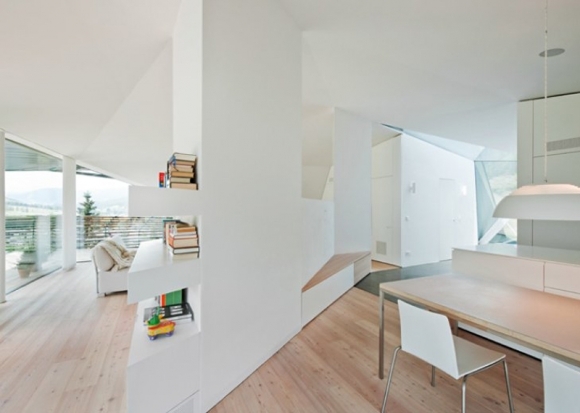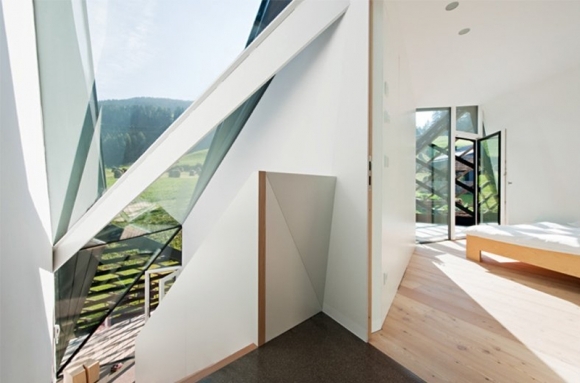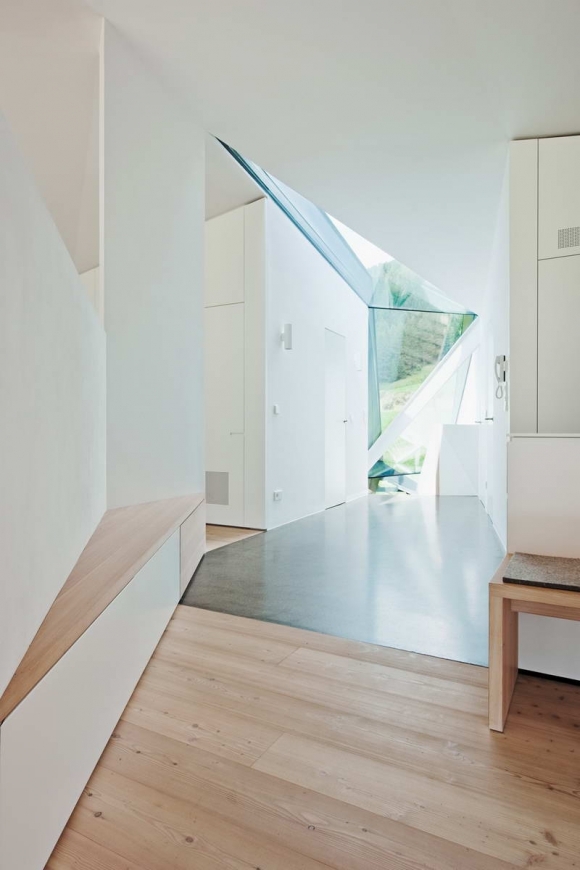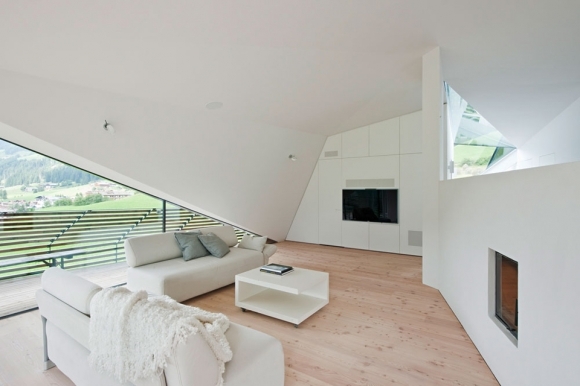 After marveling the exterior of this stunning renovation, take a step inside and experience the modern-meets-nature design that encompasses the whole interior; angular ceilings and three-dimensional walls infused with a natural flow from ceiling to floor make for an excellent design. With hardwood floors throughout, simple white walls, and accents of metal and tile, you truly feel at home in nature while enjoying the comfort of a luxurious, modern home. There is even a spacious covered deck on the upper level of the home that overlooks the beautiful natural scenery that surrounds the house.
Let's not forget the impressive use of glass throughout the house, especially on the upper level. It not only gives the walls even more of the three-dimensional look that was strived for, but they provide excellent natural light into the home. They also give you the chance to watch the beautiful sunset and take in nature right from inside of the house.