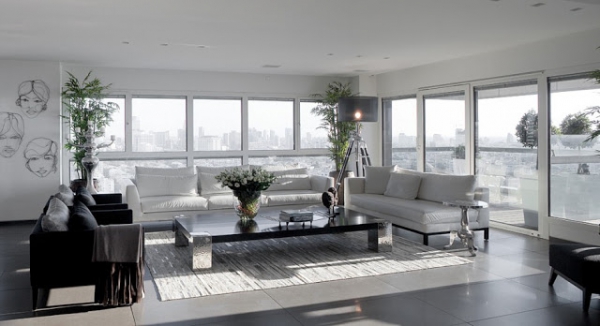 Now as much as we do love our brightly colored and pattern popping homes, a little bit of unicolor certainly is always welcomed. This monochrome apartment is the definition of what monochrome should look like. Its modernity and contemporary approach to the interior design is to die for; everything is almost too perfect in this home.
The white walls are an excellent canvas for the rest of the monochrome apartment here; it allows for the black and gray contrasts to really be seen in every room. We are seriously impressed with how balanced the colors are in the apartment. Whether it is the coffee table, vases, throw pillows, or the couple of accent walls, the black in the apartment has been placed so perfectly; nothing is overdone here in the slightest.
The art that appears in this home is seriously awesome too. We love the sketches of who we can assume are the people who live in this monochrome apartment. It is not something you see all too often, and it really is such a neat idea for an addition to the decor. The use of stone and tile really add more dimension to the home as well.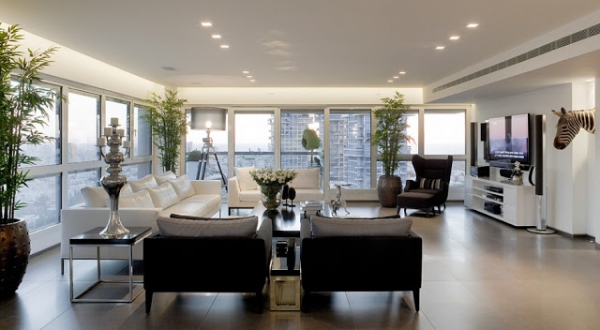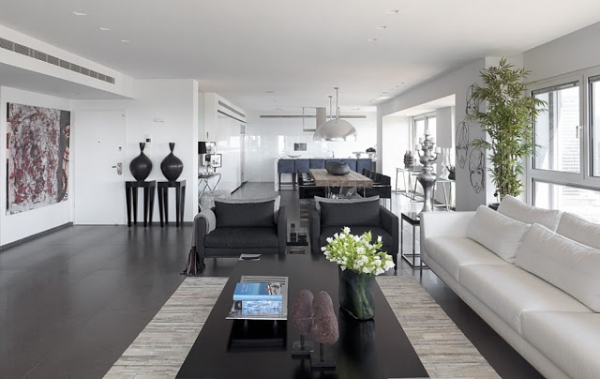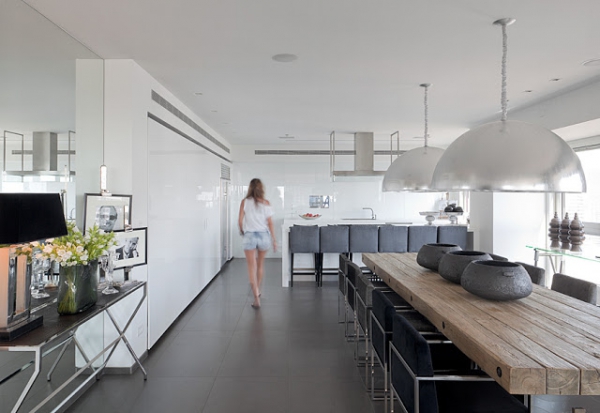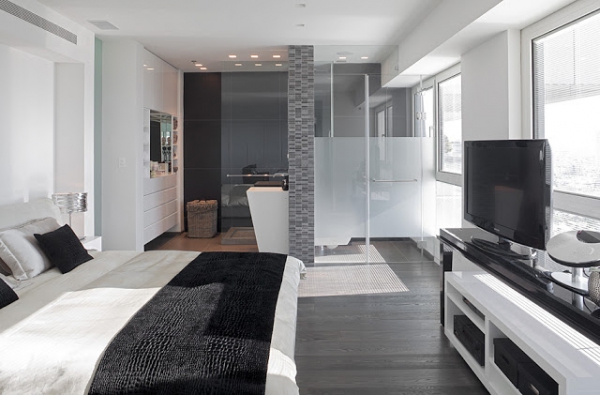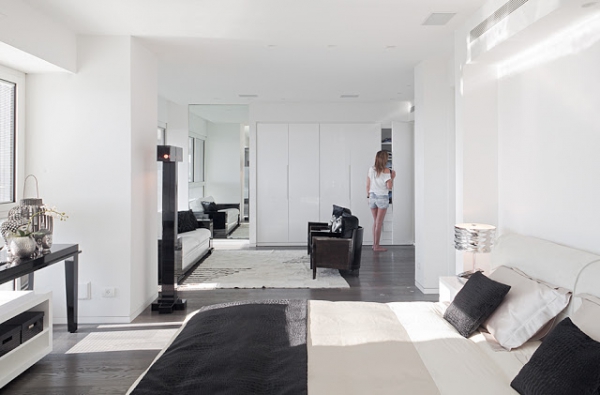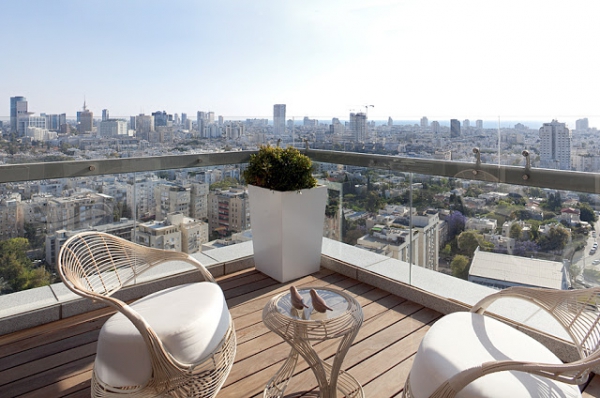 Designed by Lanciano Design
Finally, we just have to mention the incredible view you have from the patio. Of course this beautiful monochrome apartment has one of the best views we have ever seen. On top of that the patio is just so cozy; sitting out there with your morning coffee or a book would be an absolutely wonderful way to start your day or relax. If this place was not already perfect enough, that view alone will make you never want to leave the home!