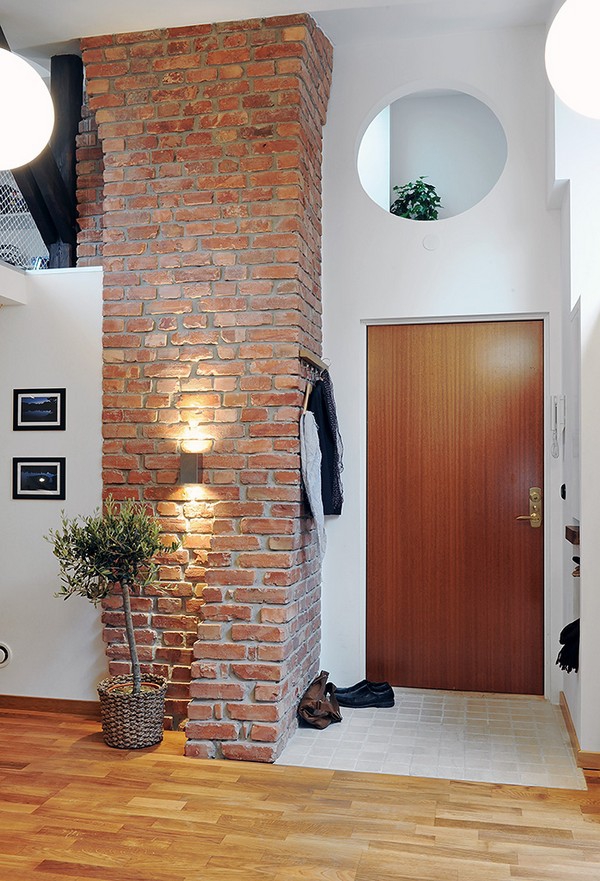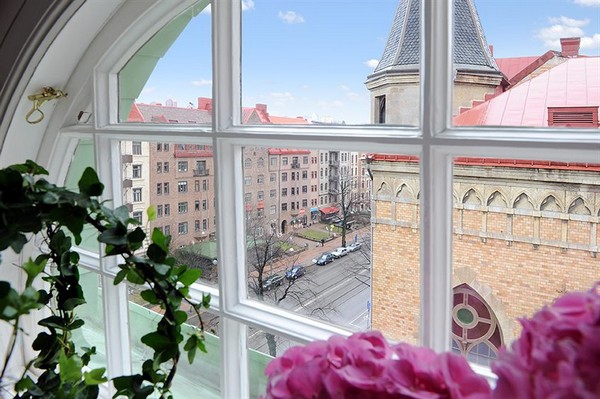 This stunning loft has so much to see that you will be amazed once you take a tour of the inside. Beautiful half-moon shaped windows give a view of the surrounding city as you've never seen it before. Each room is cozy with features such as a brick chimney breast and wooden floors to add a hint of warmth. The furniture is comfortable and functional, you can relax in a reclining leather chair to read a book or watch city life below through one of the amazingly shaped windows.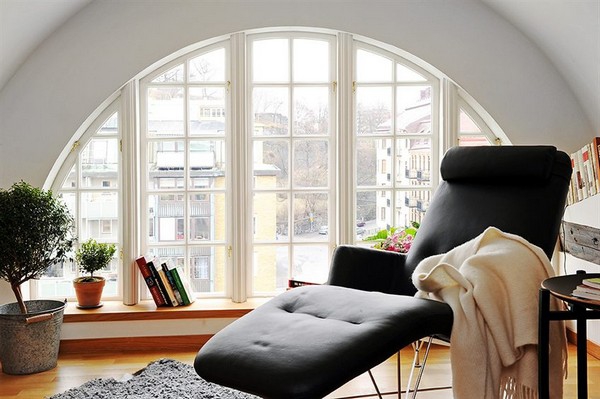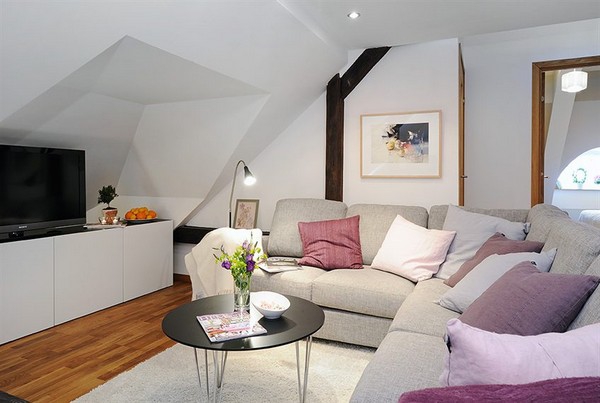 This stunning loft has more than enough storage for all of your personal possessions with shelving incorporated into the quirky shaped rooms. The kitchen is sleek and modern, light and airy and includes everything you could possibly need to create gastronomical delights. You will find the living area is a great place to spend time with friends – comfortable sofas and a soft rug give this area extra warmth.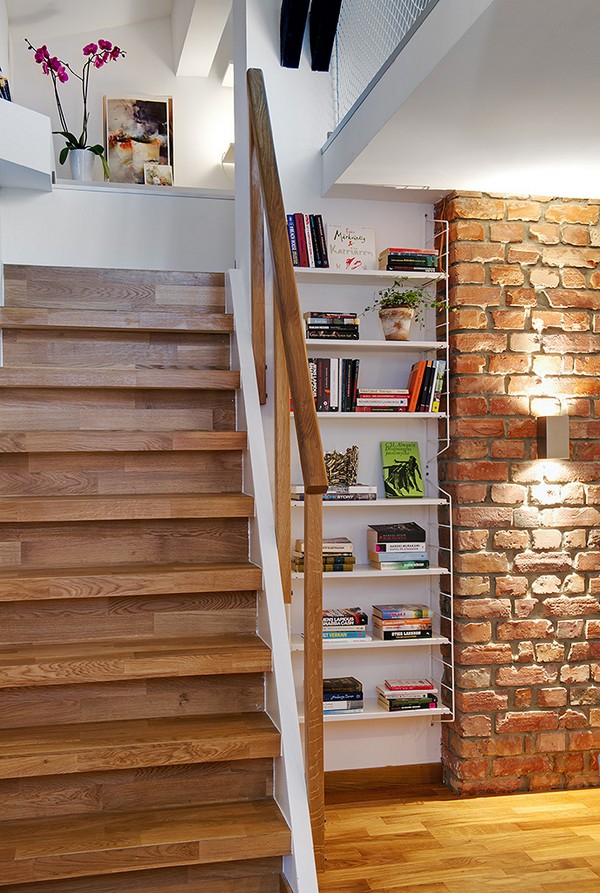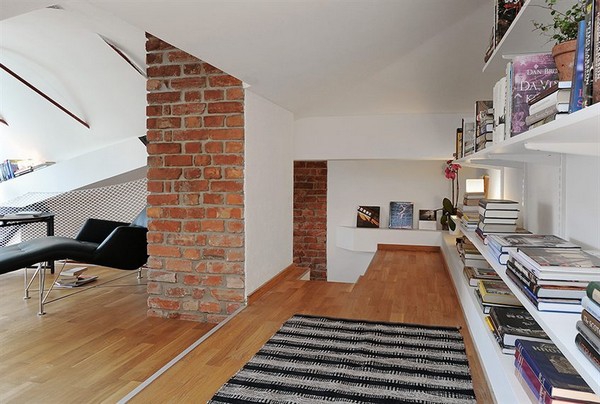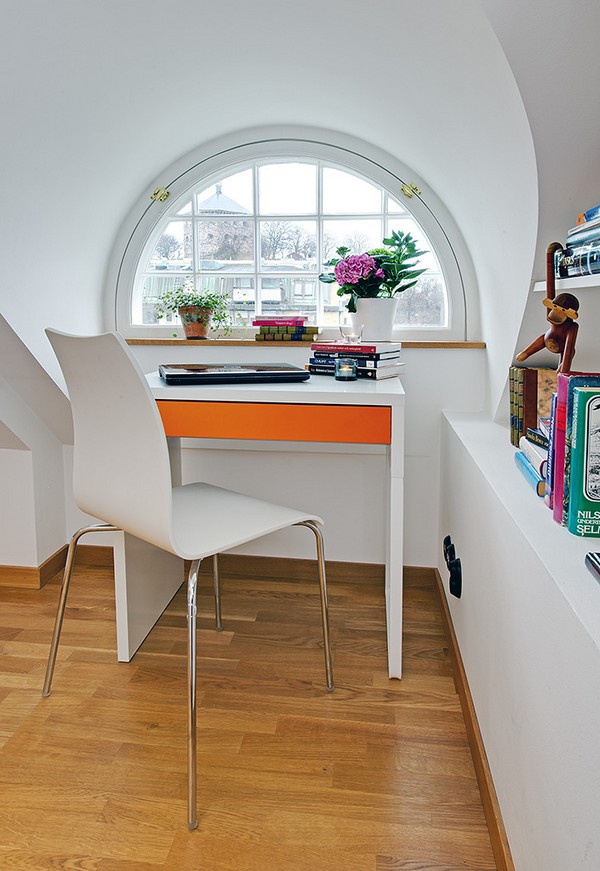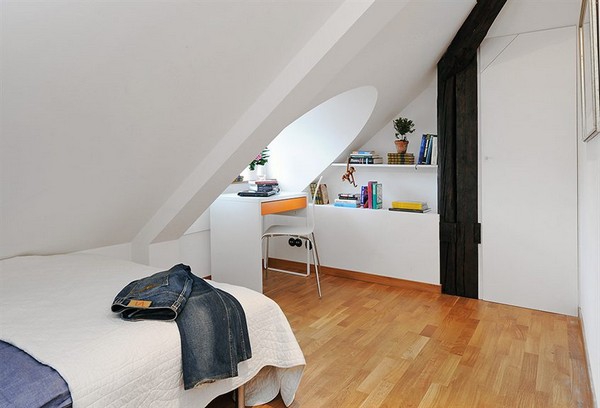 Following the wooden stairs to the top of this stunning loft is when you will see a small but perfectly formed office space and equally pleasant bedrooms. Here the white walls interspersed with brick really make an impression. This stunning loft is simply a joy to see and is the ideal city home.