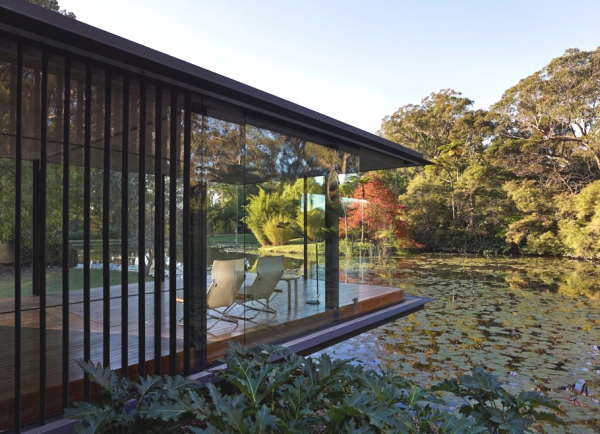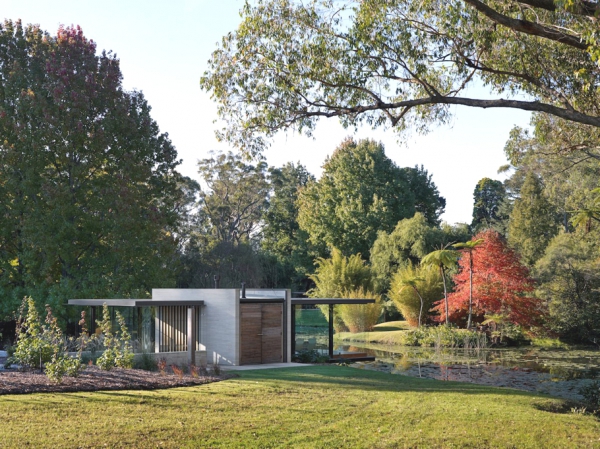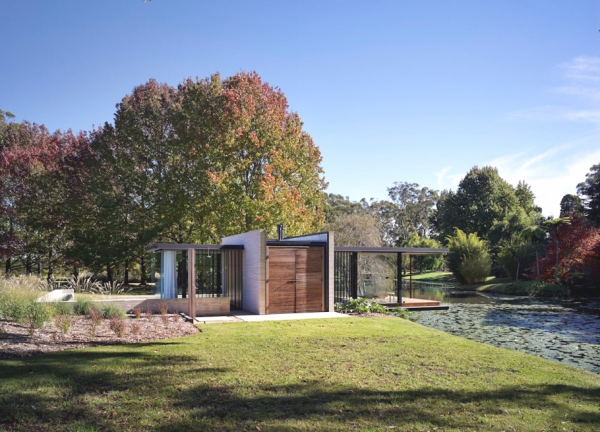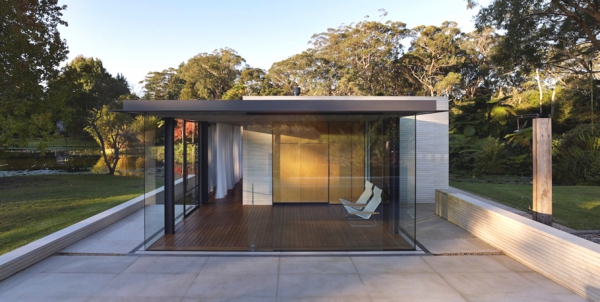 Now this is something a bit out of the ordinary—a glass pavilion that functions as a guest spa retreat.  Designed by Matthew Woodward Architecture and tucked away on a private residence in Somersby, Australia, this contemporary heaven sits at the bank of a gorgeous pond, surrounded by lush gardens and fruit orchards. Can it get any better than this?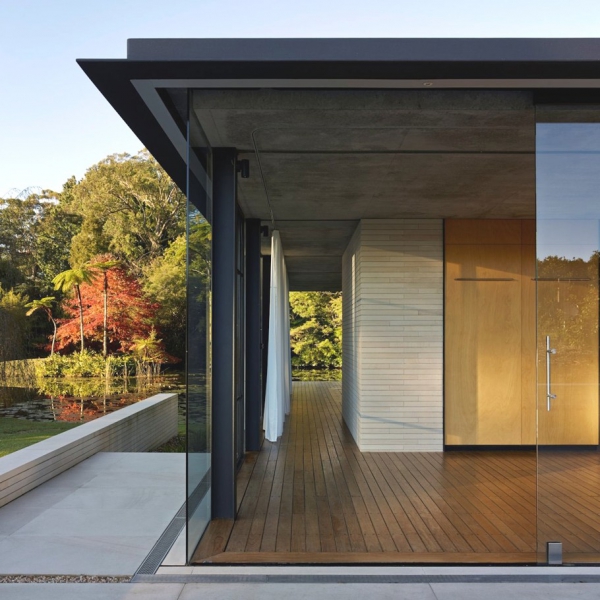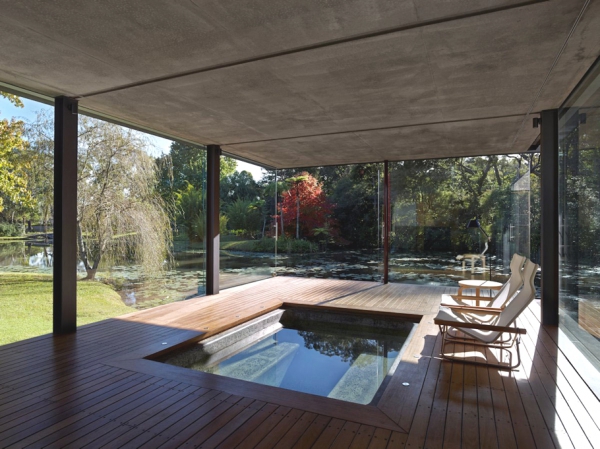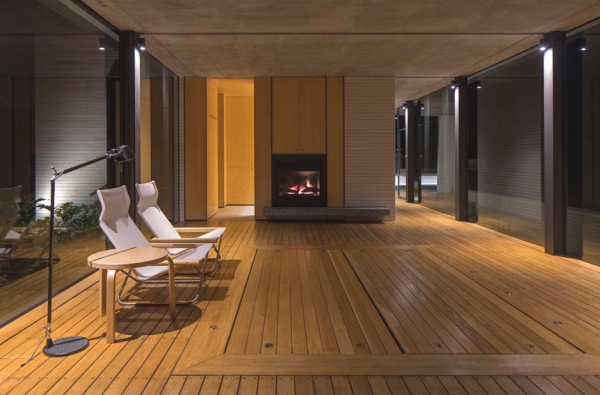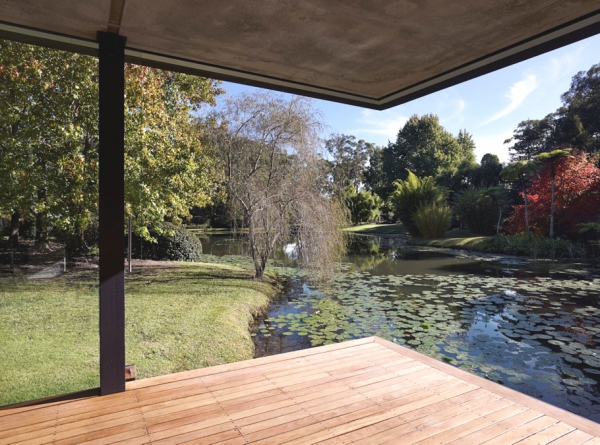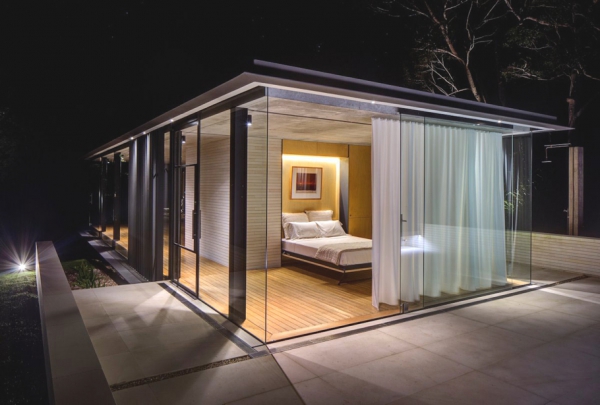 The glass pavilion is complete with its own mini spa and cushy bed, and of course, a lovely outdoor patio area to relax on and take in the beautiful surroundings. And don't worry; while it is nearly entirely glass, there are full white curtains that can be used to create privacy for visitors.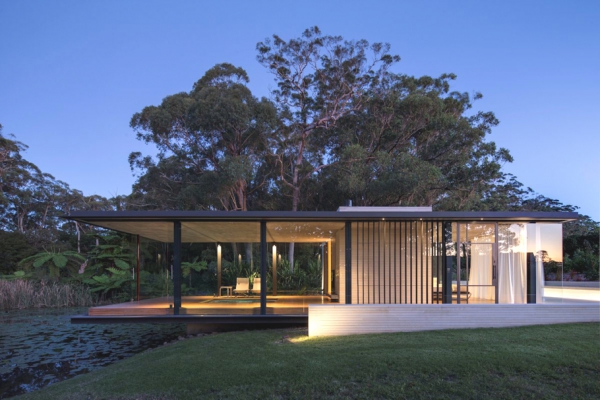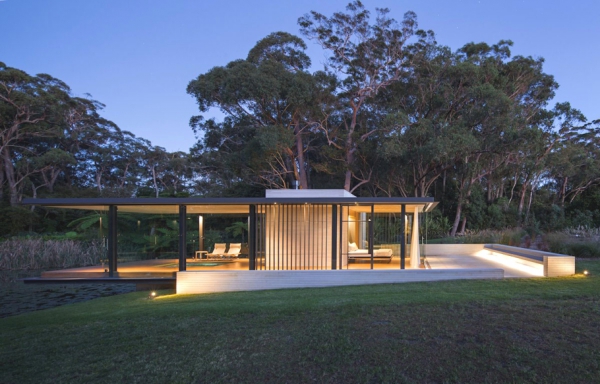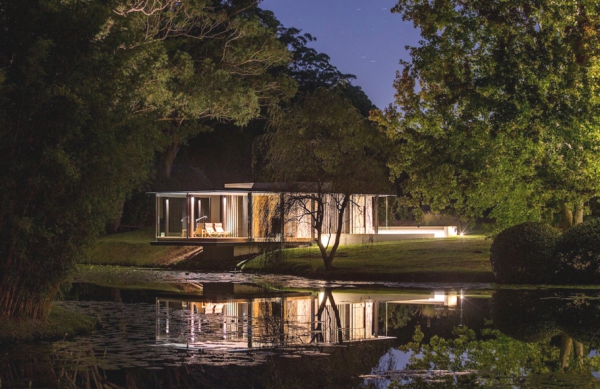 While we are definitely fans of the glass walls making up the small residential retreat here, we love the simplicity in the rest of the design. The wood used in the flooring and for some of the interior walls compliment the exterior concrete; the wood also of course makes you feel right at home in the outdoors, like there's no boundary from outdoors to indoors.
This glass pavilion is all about simplicity; humble decor, clean design, and uncomplicated beauty surrounding it. This is one place we wouldn't want to leave, that's for sure.