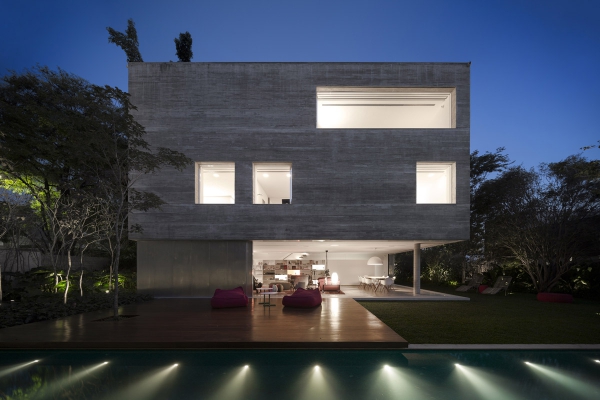 We are in love with this contemporary architecture in São Paulo, Brazil. It was created by Marcio Kogan of Studio MK27 and Suzana Glogowski.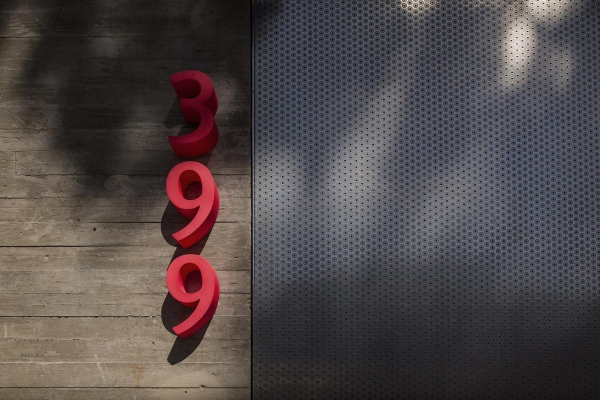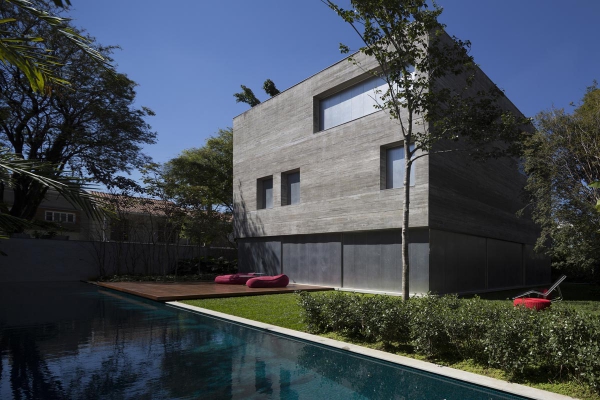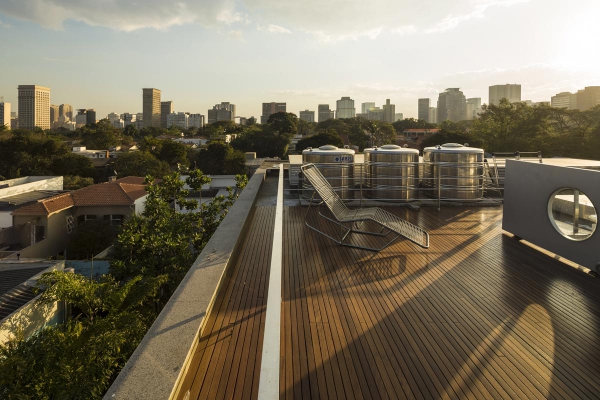 The concrete exterior looks fabulous amongst the lush surroundings. The gray color fits in perfectly with the tall trees and lively plants. The rectangular structure is adorned with rectangular windows and square windows, adding a lot of interest to the outside of the home. The rooftop of the house has wooden slats, bringing even more of an earthy element to this outstanding design. The first floor is open to the outside, creating a breathtaking indoor/outdoor experience. It can also be closed at a moments notice, allowing for a bit more privacy. We love how the address matches the pops of color seen in the other areas of the home.
The outdoor space is effortlessly beautiful. A wooden patio is decorated with colorful cushions, providing a magnificent relaxing spot right in front of the inviting pool.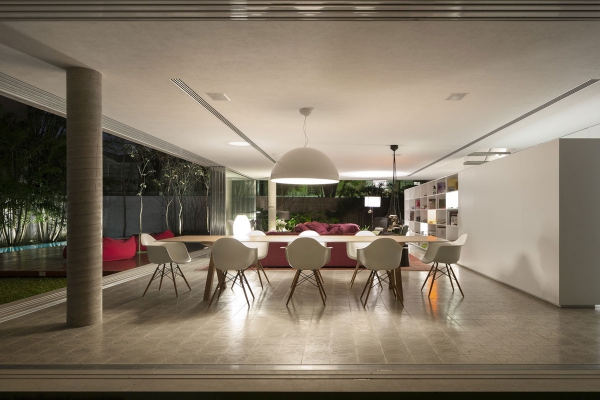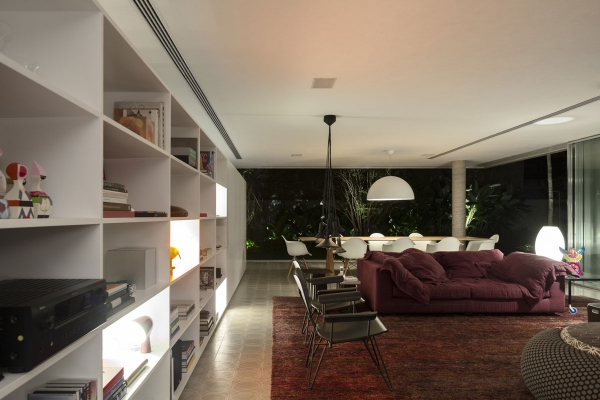 Inside this contemporary architecture, the effortless elegance continues. In the open dining area a long wooden table is surrounded by gorgeously modern chairs. A large white ceiling light hangs over the table, completing this magnificent design. In the living area, a comfy maroon sofa sits on a textured rug. We adore the area rug, not only does it add interest, but it also brings more of a homey feel to this gorgeous space. Sleek chairs continue the modern touch, and white shelving provides a place for books and décor.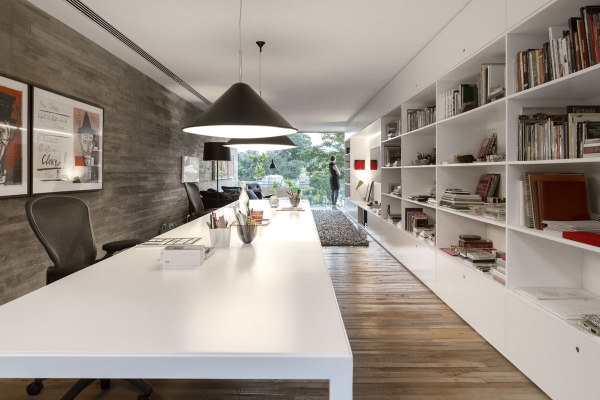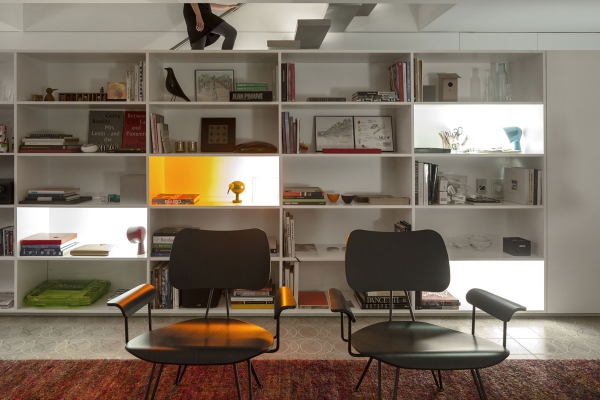 The workspace is amazing in this contemporary architecture. A long white table sits on earthy hardwoods, and a concrete feature wall adds interest and provides a place for posters and artwork. Floor to ceiling storage sits opposite the concrete wall, and black ceiling lights and black chairs add a bit of contrast to the inviting design: positively stunning.
Photos: FG+SG