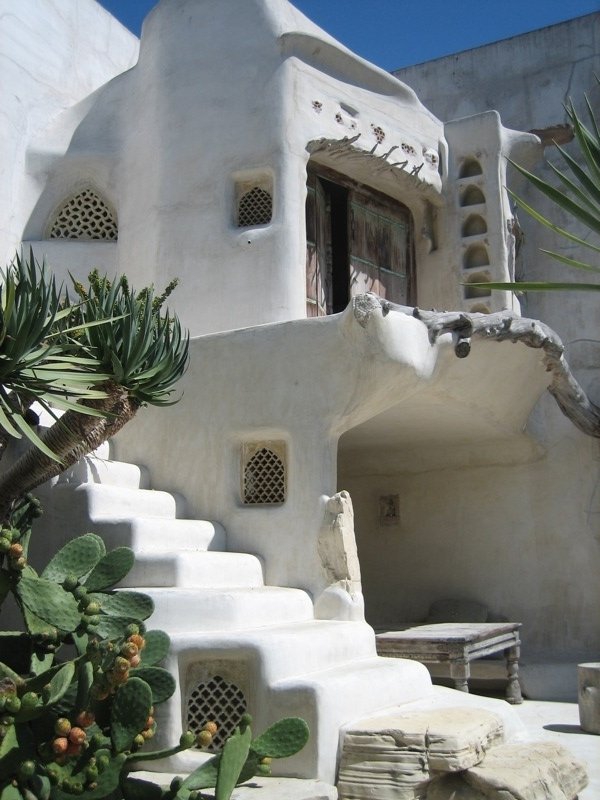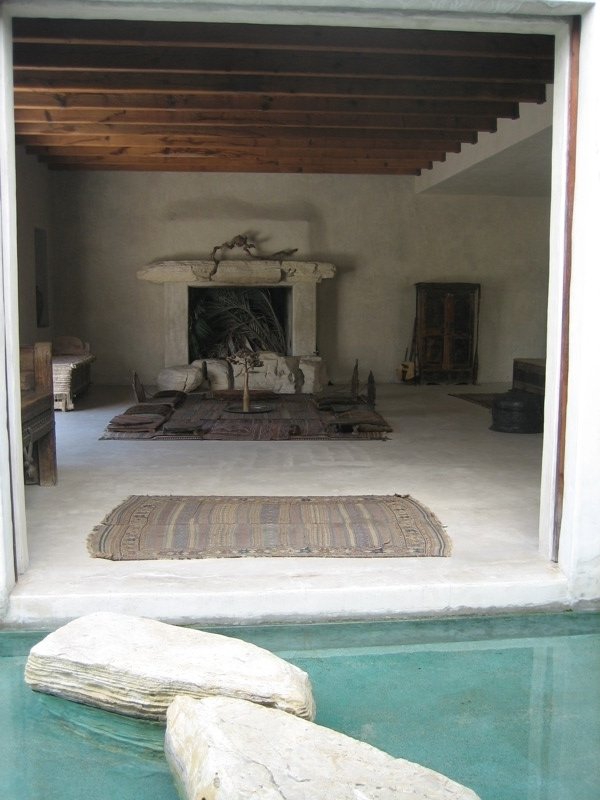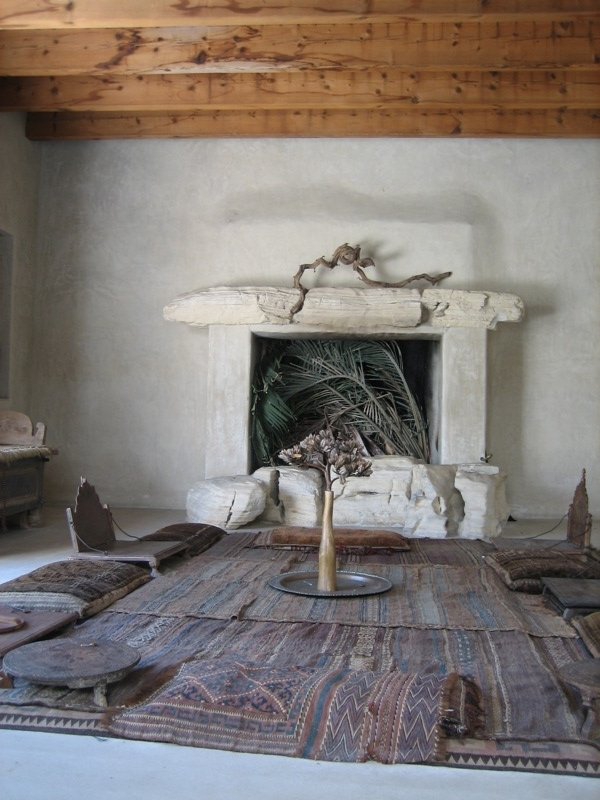 This California stone house is simplicity at its finest; for one it is universally one shade of a cool stone white color that somehow accentuates each crevice, shelving, step, and texture of the home. While this is clearly a modern home, it gives the appearance of one that has been standing for decades and has withstood the test of time. One could even look at this and see a beautiful fortress rather than a house; that being said it is still a very inviting home, one that provides comfort and warmth.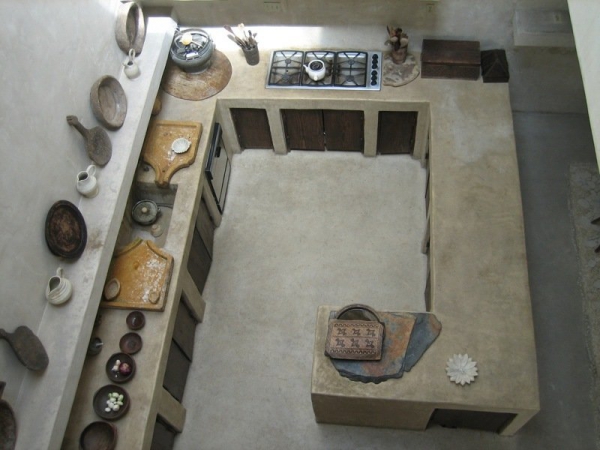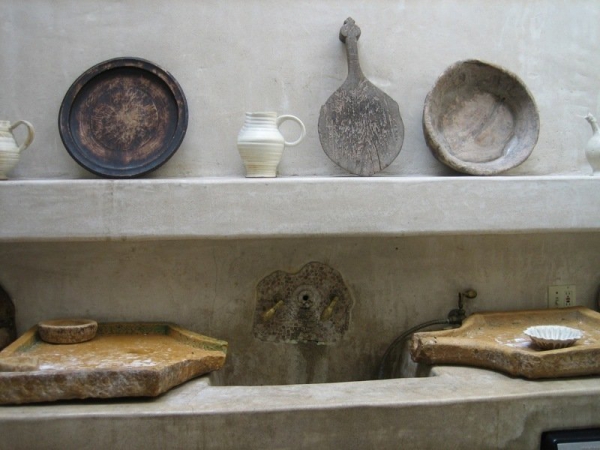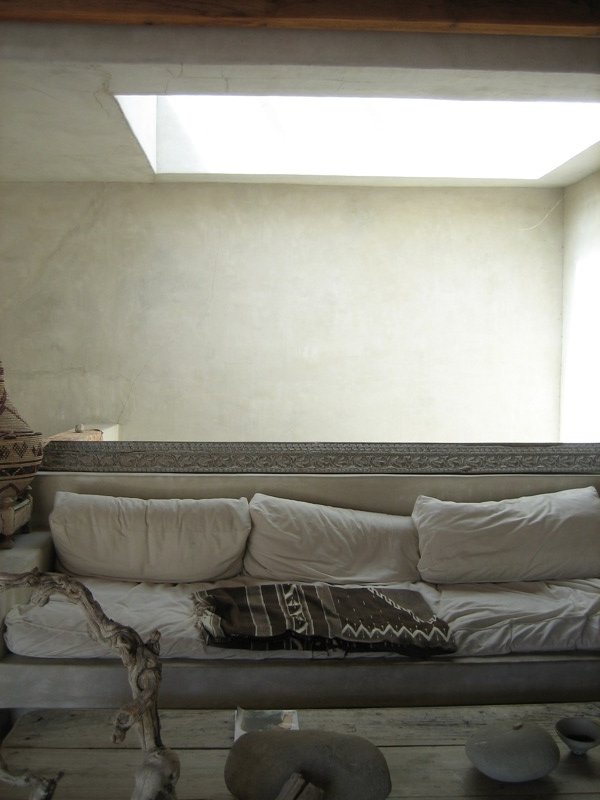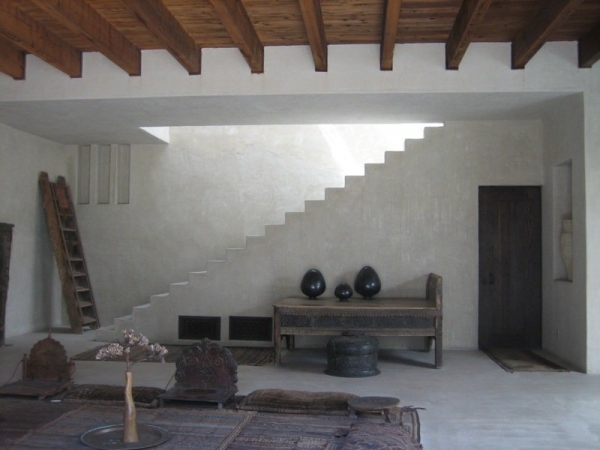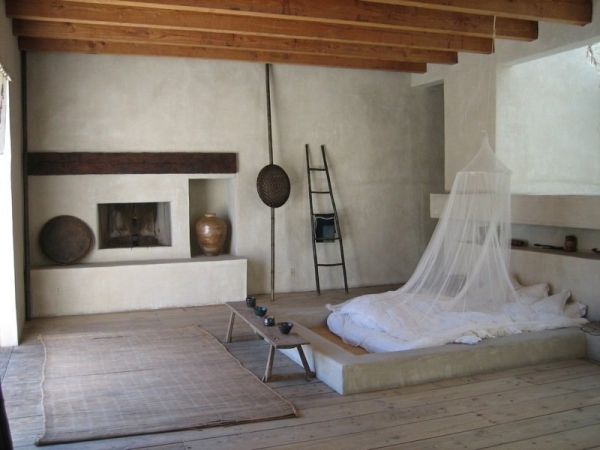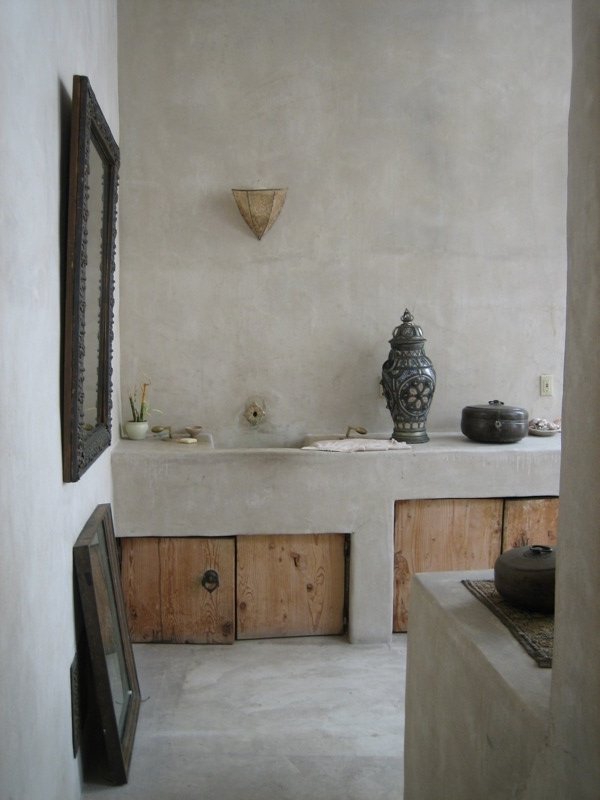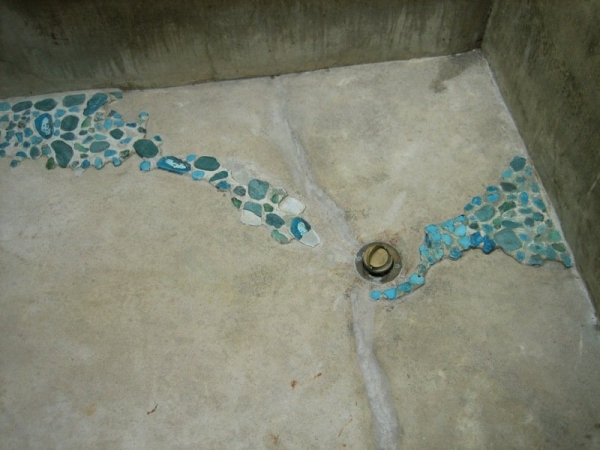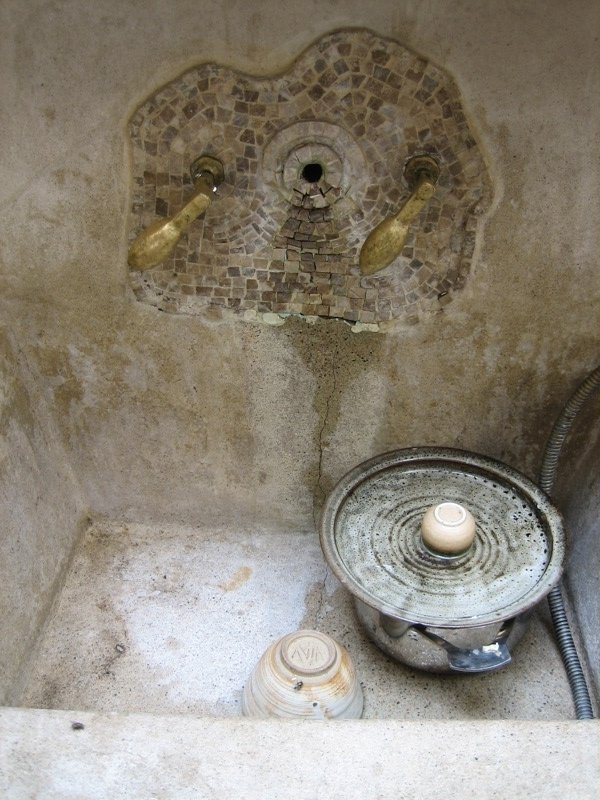 The interior of the stone house has been accentuated with wood in the ceiling beams and with some of the storage areas; this gives excellent dimension to the home, breaking up the stone and creating actual focal points– too much of one color really can be, well, too much, so the use of the wood in the structural accents and furniture is a smart move. The showers are also very noteworthy in how they are set apart from the rest of the home; their fun pops of turquoise really adds a special something to the house.
While this stone house is located in California, it really has a wonderful southwestern meets Arabian vibe to it; Aztec rugs, woven baskets, abundance of pottery and hints of Egyptian-esque inspired décor, this home manages to feel somewhat eclectic, while maintaining a very put together appearance.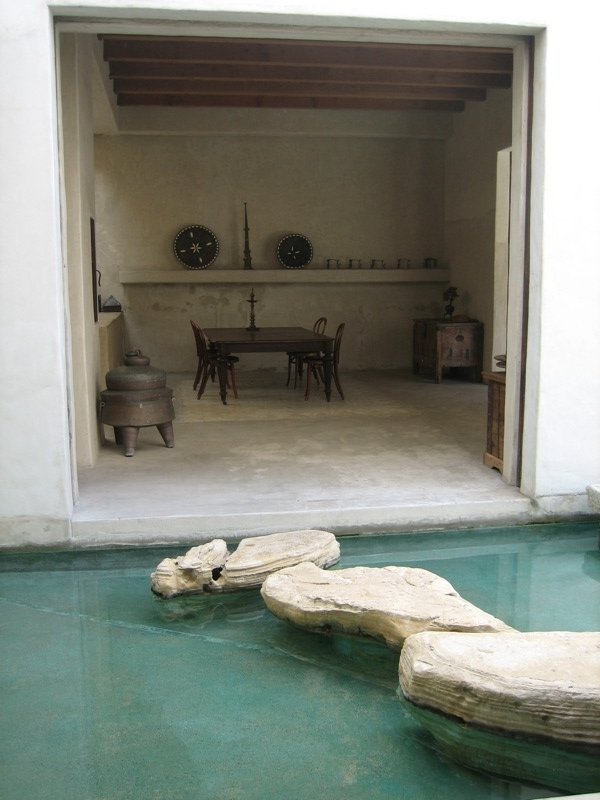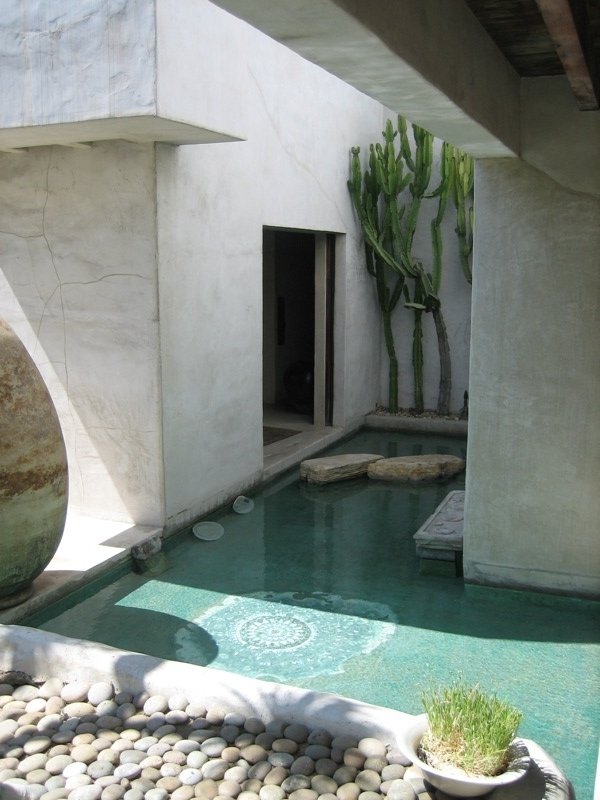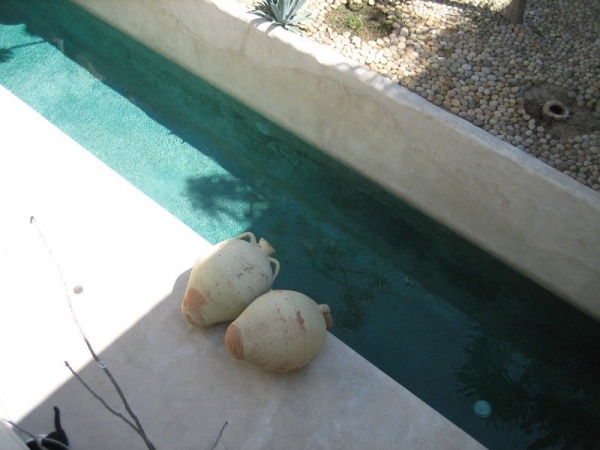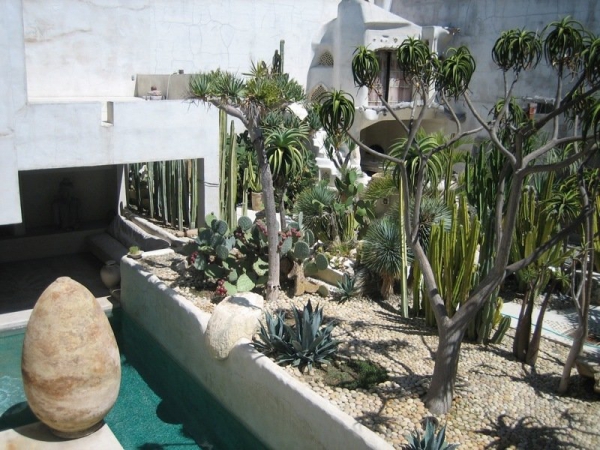 Images found here
The exterior of this stone house is completely awesome on its own—it's like a small oasis in the desert. With an abundance of desert-like plants and trees, smooth stones of all shapes, and a crystal clear blue pool that snakes its way around the yard, this is one wilderness haven you'll want to spend all of your time in.