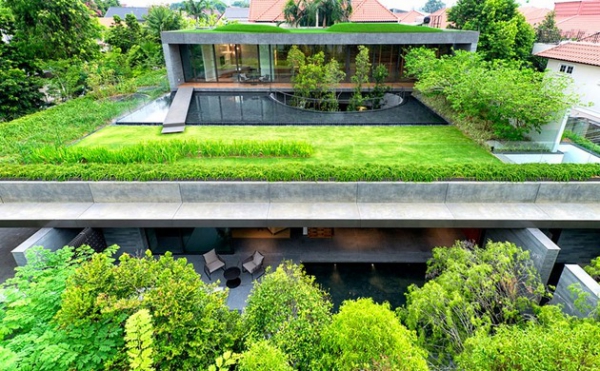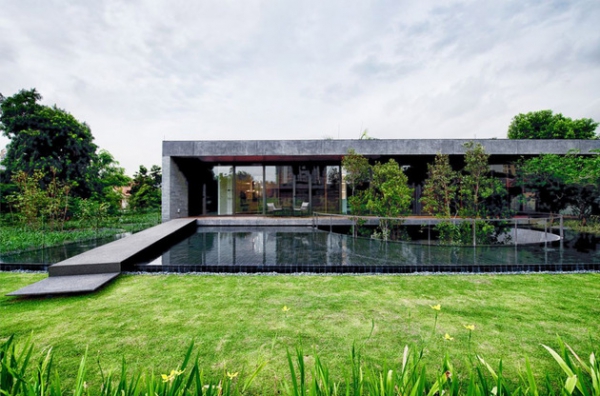 This dual residential property has incredibly awe inspiring stunning architecture, the handiwork of Farm. The Singapore home has two levels of living spaces and is designed to keep the lives of its two families separate yet together.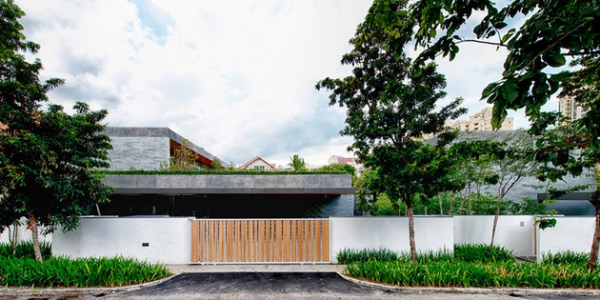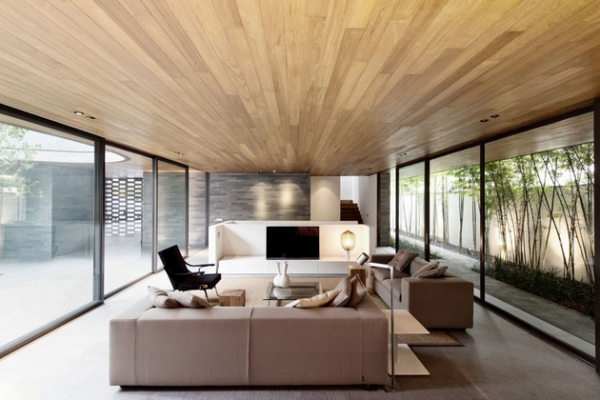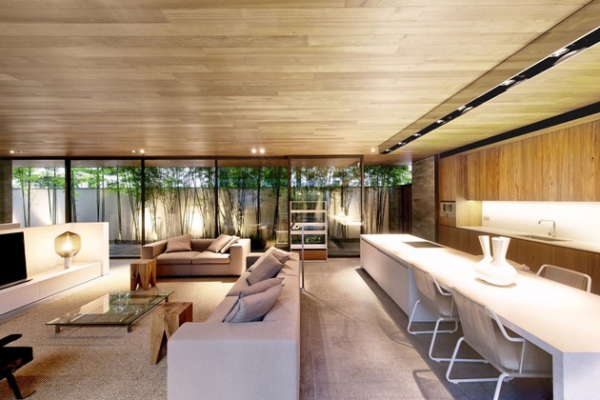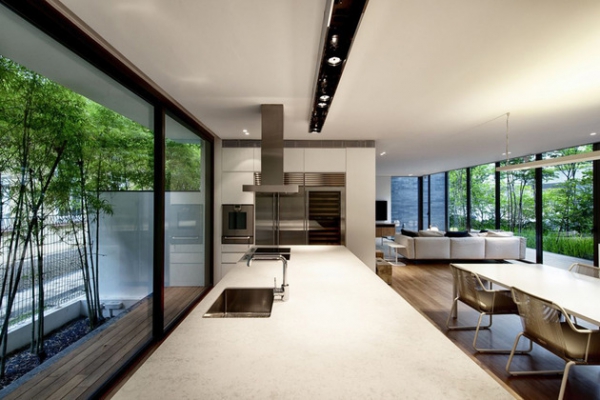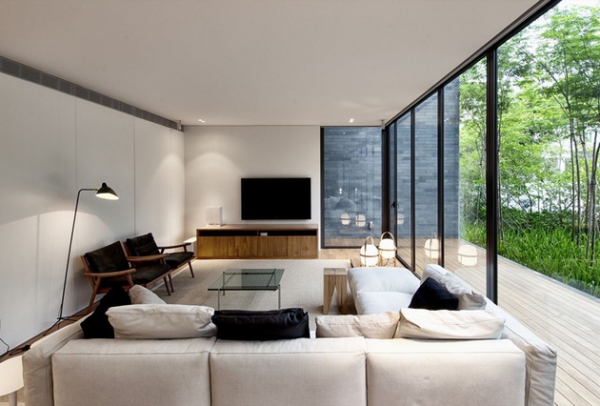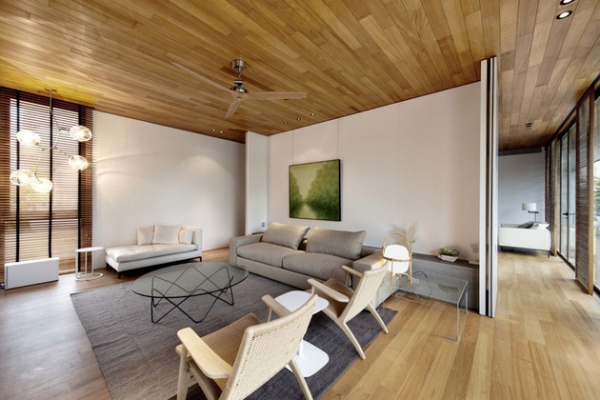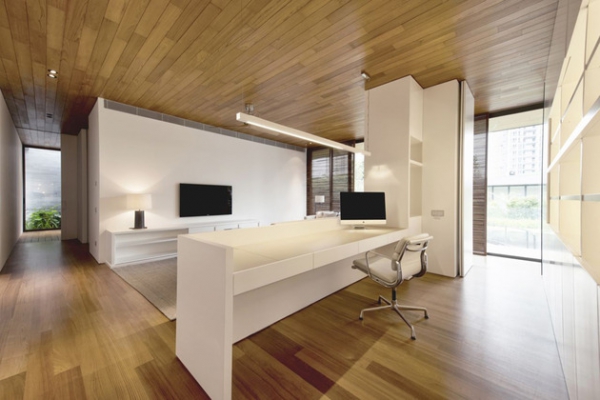 Greenery characterizes the nature of this home. A view from the outside reveals lush green lawns and trees. The office space, bathroom and living rooms all feature wood floors and ceiling coupled with transparent glass walls that invite natural light into the space.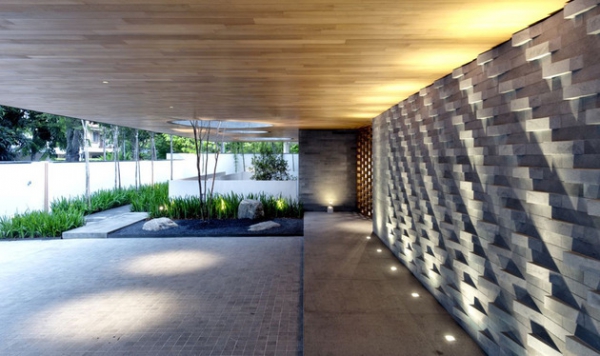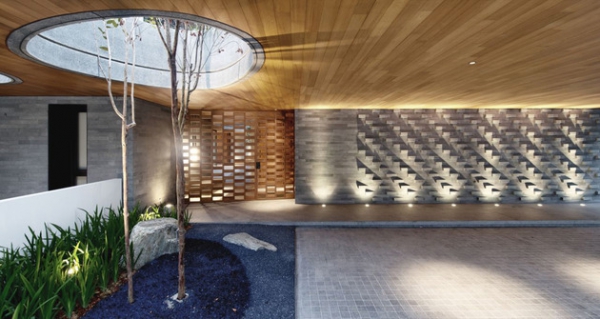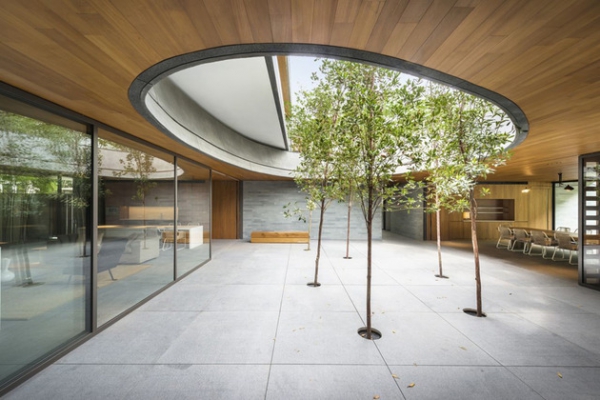 The mini atrium in the lower level living area allows nature to literally blend into the space with trees protruding through holes in the flooring and stretching toward the natural light admitted by the circular opening in the wooden roof. The heads of the trees add to the pristine beauty of the courtyard above which links the two homes.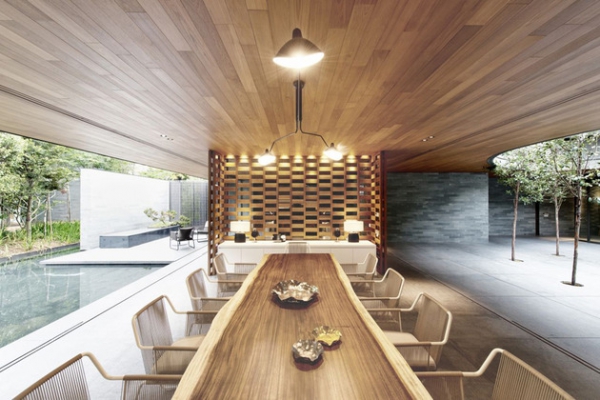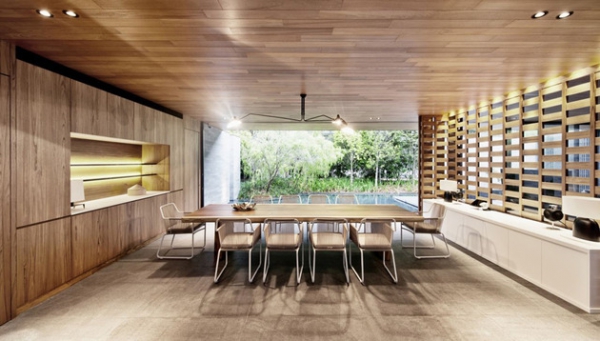 Visitors and inhabitants of this home are immersed in nature as they enjoy meals in the semi-open dining area furnished by an elongated wooden table and ten woven chairs. Central lighting fixtures hang low above the table to provide lighting.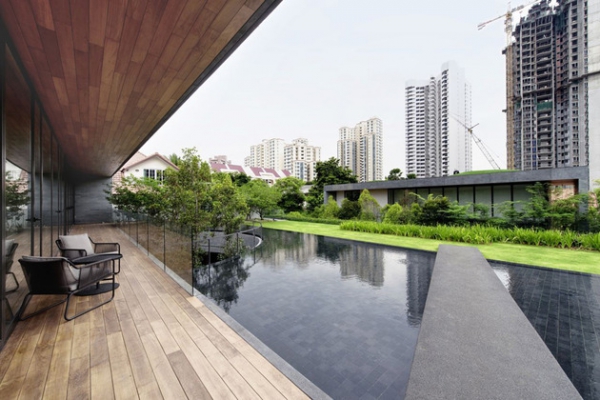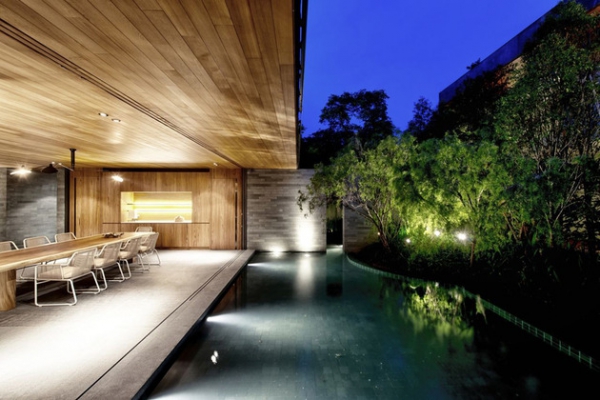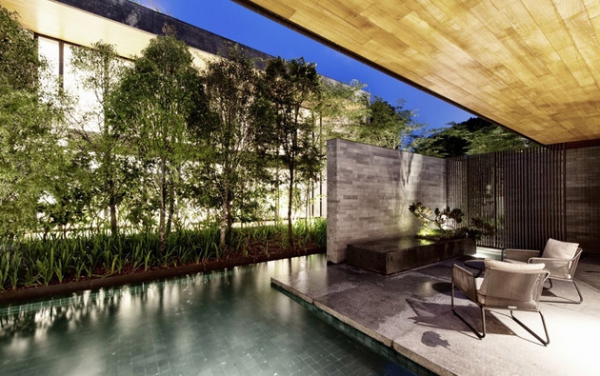 The upper level deck area sits above the shared outdoor living space. This space holds the pool and lawn area and also functions as the roofing for the lower level of the home. This stunning architecture is undoubtedly designed to amaze all who are allowed the privilege of entering its doors.