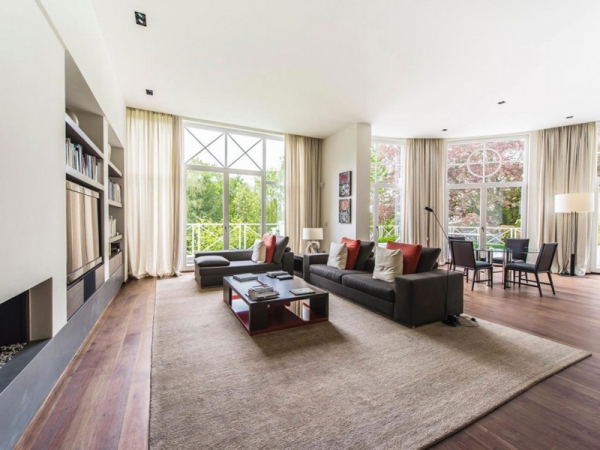 Now just look at this home—it's simply stunning. Located in Brussels, Belgium, this home is awe-inspiring with its elegant apartment interior and impressive architectural design. The contrast of neutral colors, splashes of bright hues, and attractive wood and stone flooring comes together for one grand display of sophistication and style.
Each room in this 8,826 square foot apartment has a very simple base of white or ivory color on the walls and hardwood or stone flooring; the rest is simply filled in. We see a lot of charcoal throughout the home, with accents in the color in each room. The bright yellows, greens, and reds help bright each room even more, while the eclectic decor pieces add a touch of modernism and fun in the elegant apartment interior. A favorite piece is that wooden table in the front hallway – it's perfectly quirky and attractive all at once.
The white and black marbled bathroom truly stands out amongst every other room in the home. It is crisp and clean in design, and adds even more class to an already elegant apartment interior. While the colors used are of course seen throughout the home, you are not going to find another room that looks like the bathroom.
Interestingly enough, the bedrooms are very similar in design. Each have a subtly vivid ivory and camel palette, abundant space, and flowing fabric. These rooms are especially inviting with their simplicity and obvious comfort.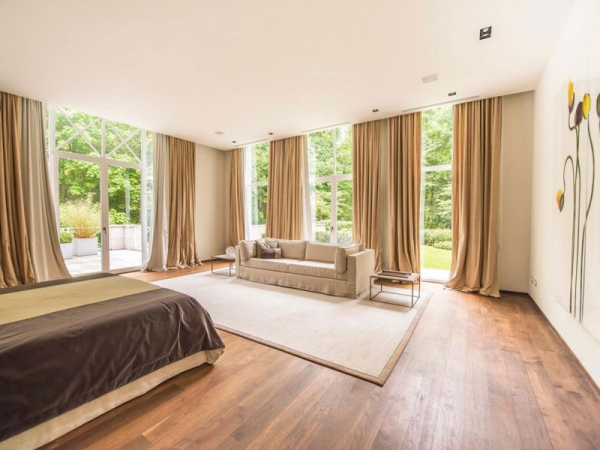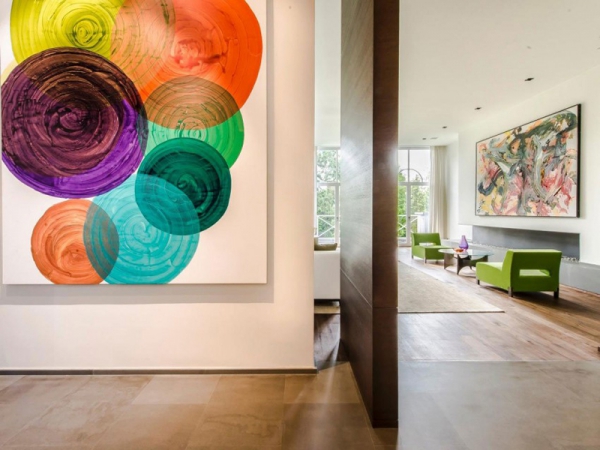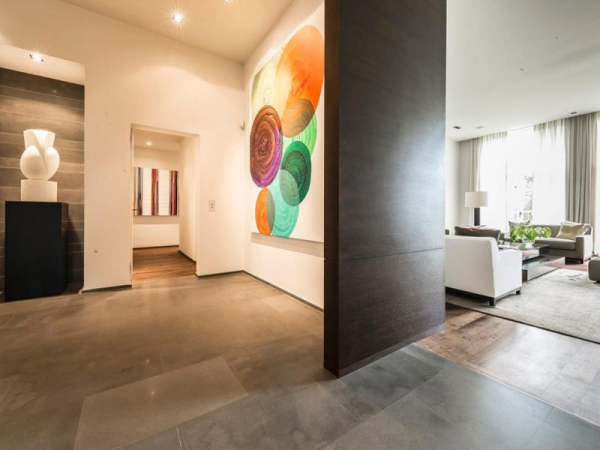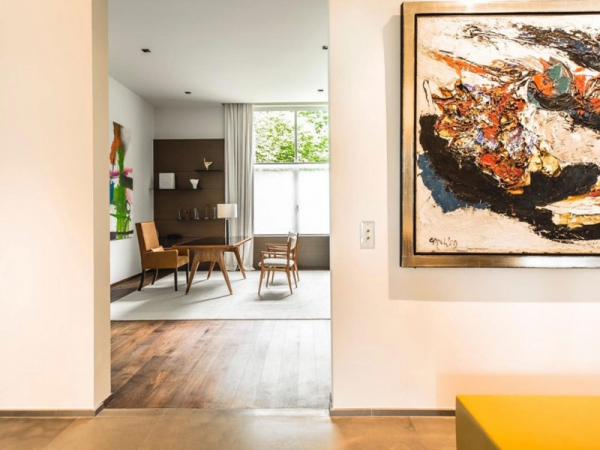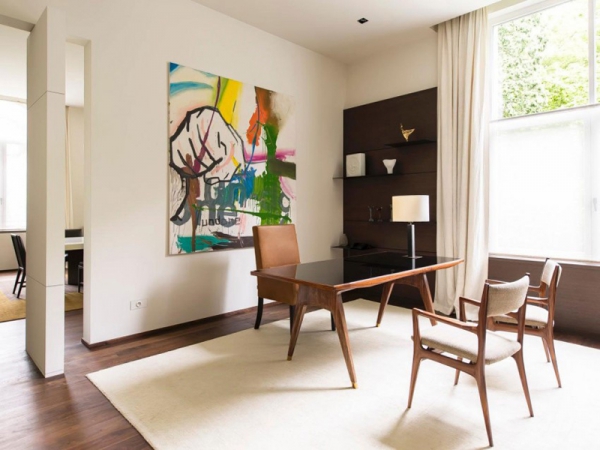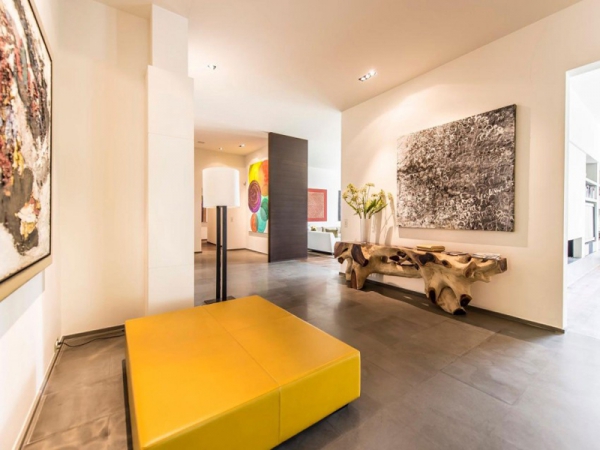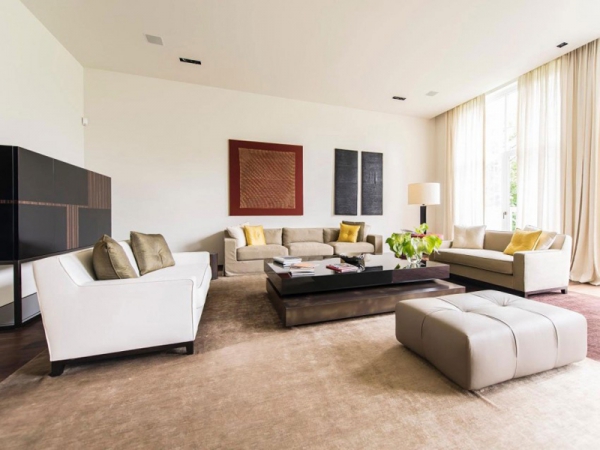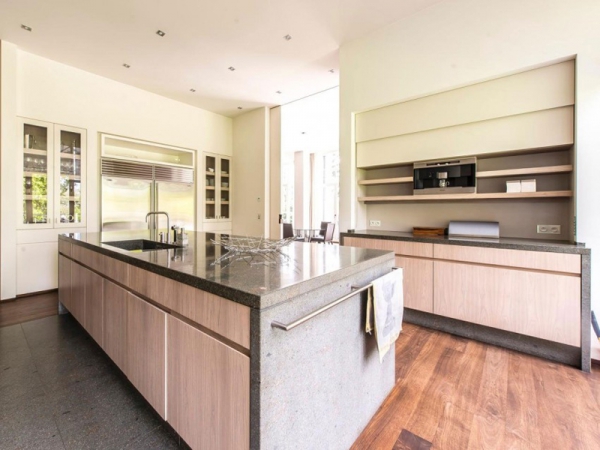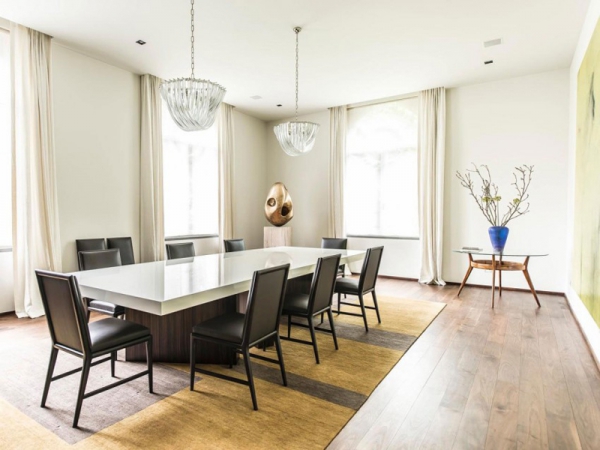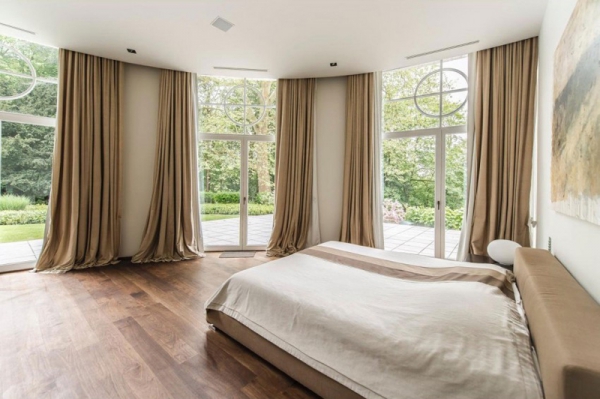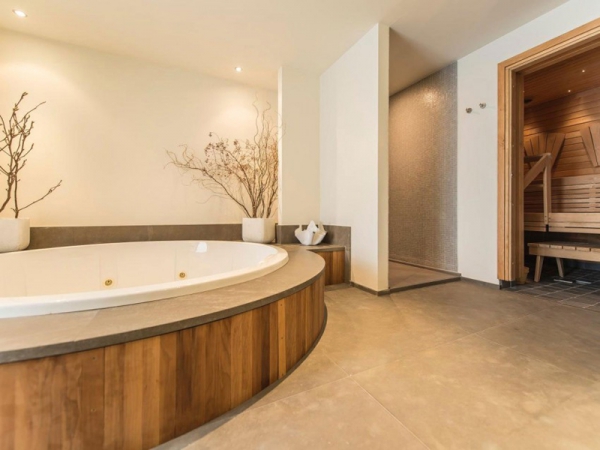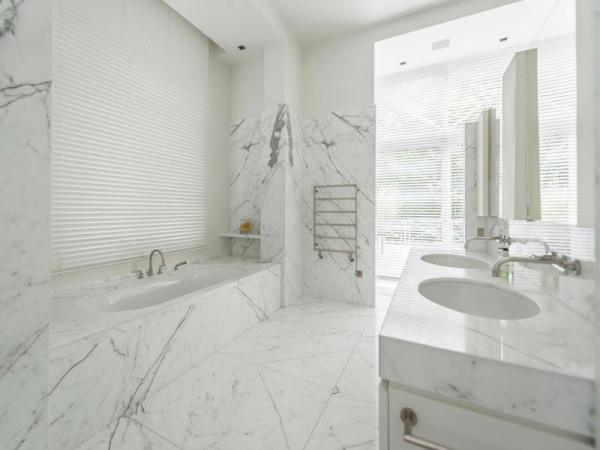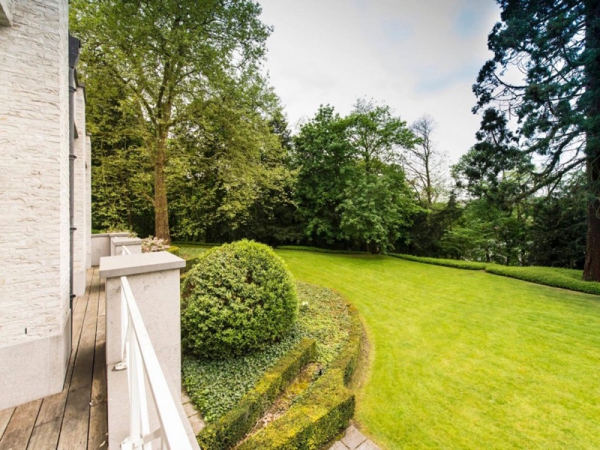 Images found on HomeDSGN