Pure white, a house designed by Susanna Cots, is fantastically located in Almunecar, Granada. This wonderful modern home has high ceilings, an open plan, and fantastic ocean views. We absolutely adore the white house interior of this lovely home, color is minimally used, allowing the white to open and brighten the space.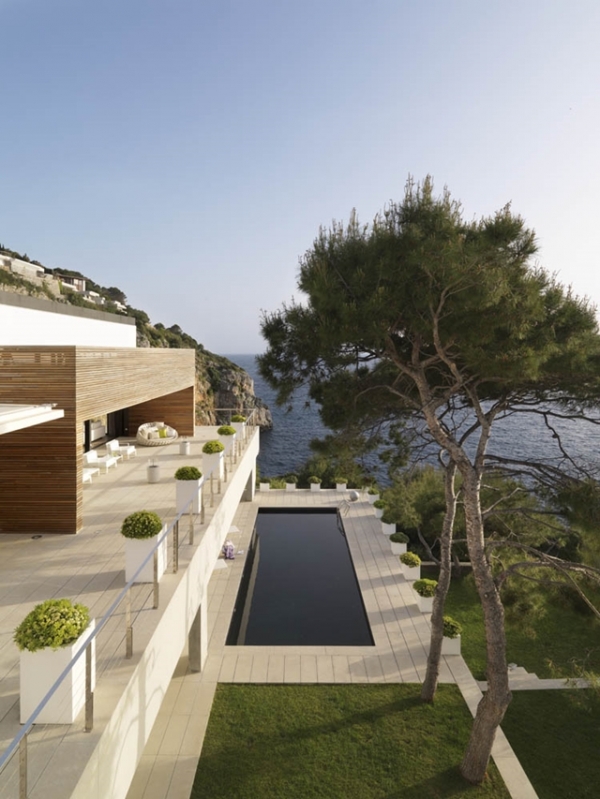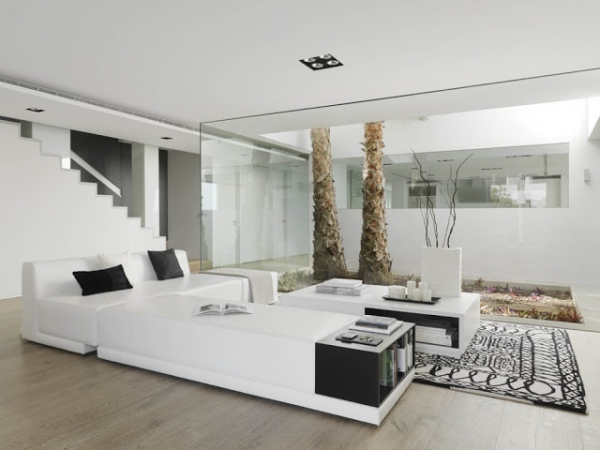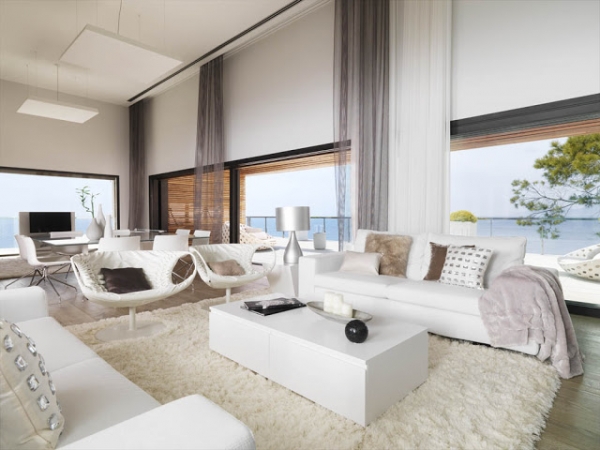 The living room of this white house interior has white plush sofas and a fantastic fireplace. The sleek fireplace is white and black, creating a beautiful contrast. Pale colored accents are placed throughout the room, providing just enough color, ensuring that it does not distract from the white. An off-white shag rug adds a toasty feeling to the space, while natural light shines through the large windows. The sheer and ethereal curtains span the length of the wall, adding a touch of elegance from floor to ceiling.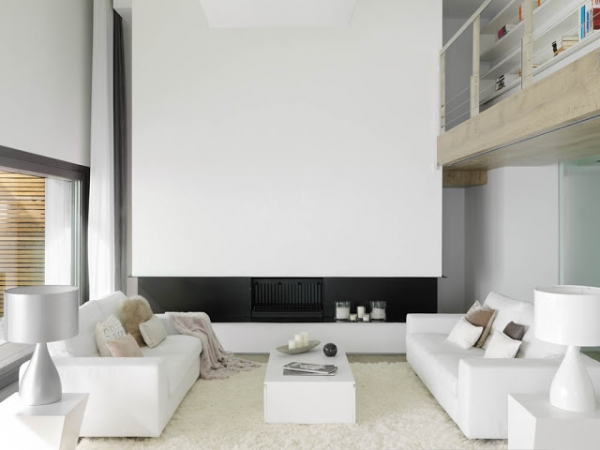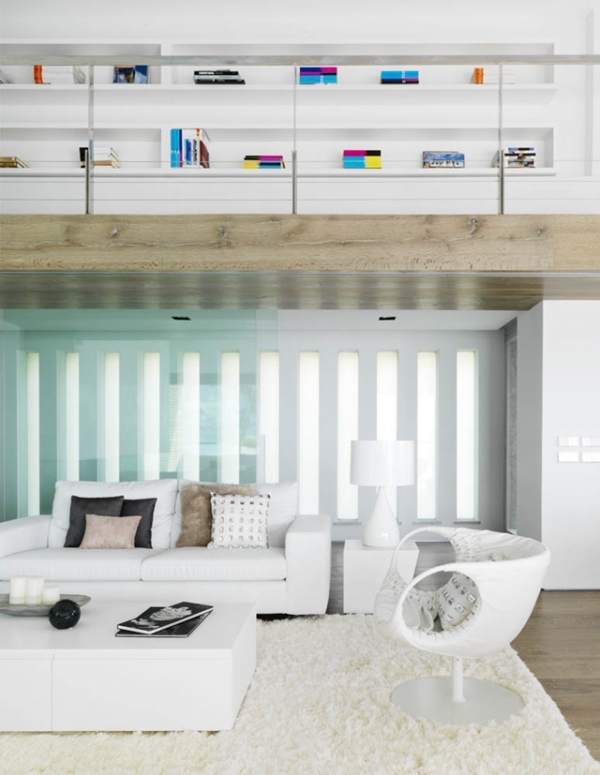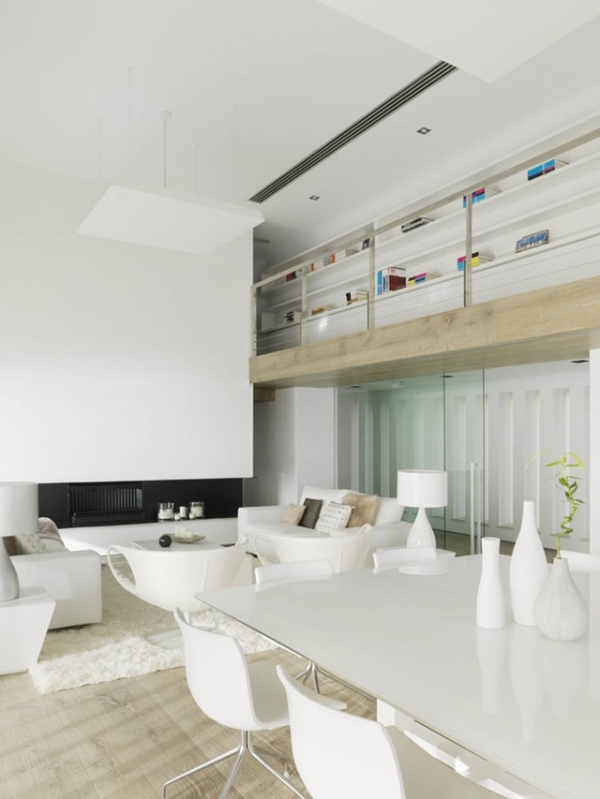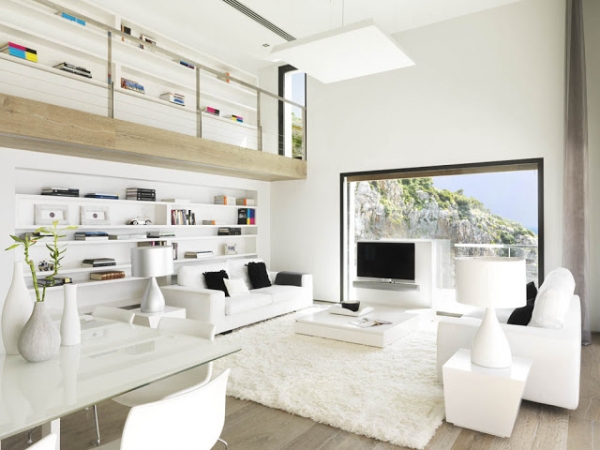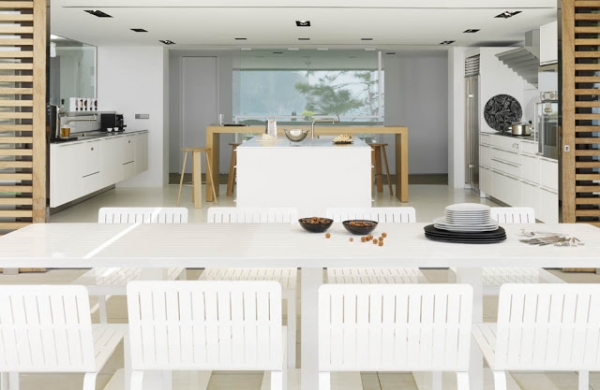 The dining room in this white house interior is positively beautiful. The sleek table and modern chairs are out of this world, adding even more modern elegance to this fantastic home. The contrast between the hardwoods and the dining room furniture is particularly apparent here, fashioning a wonderful opposition.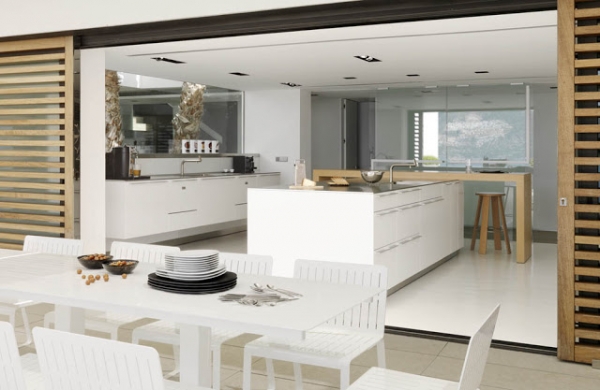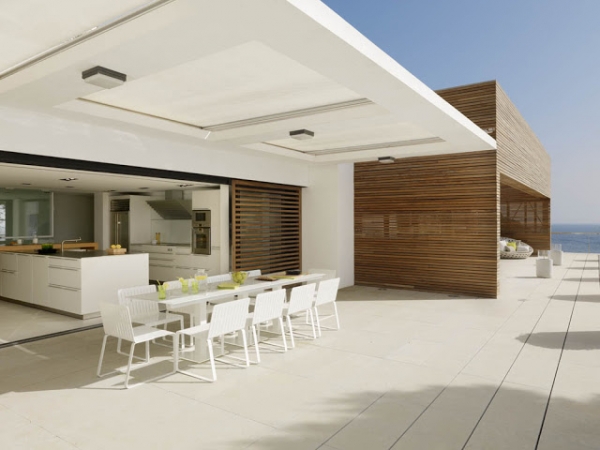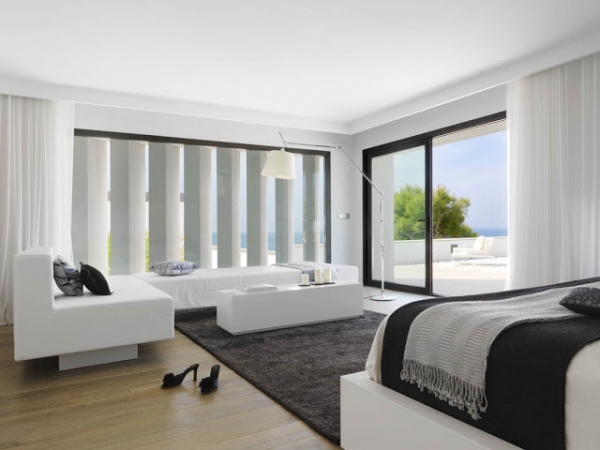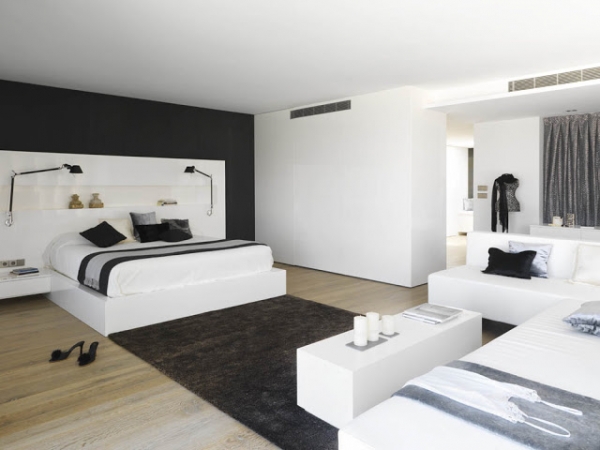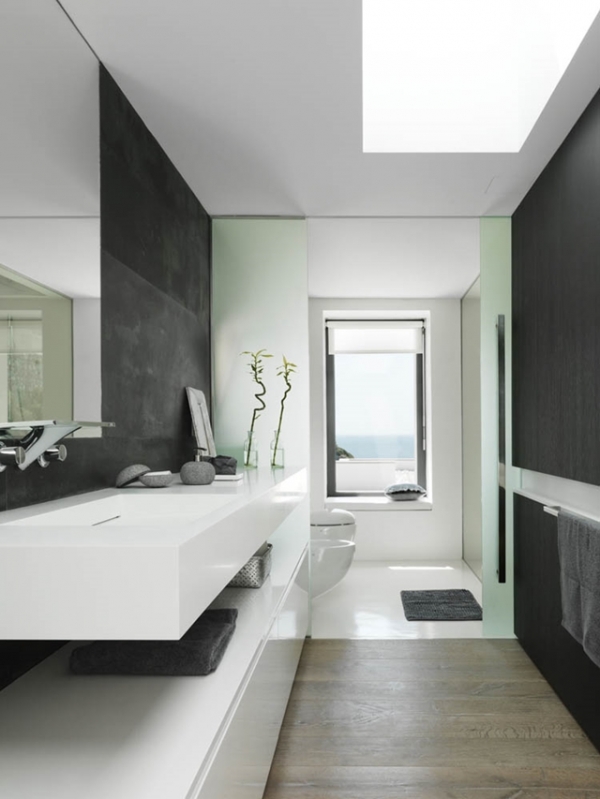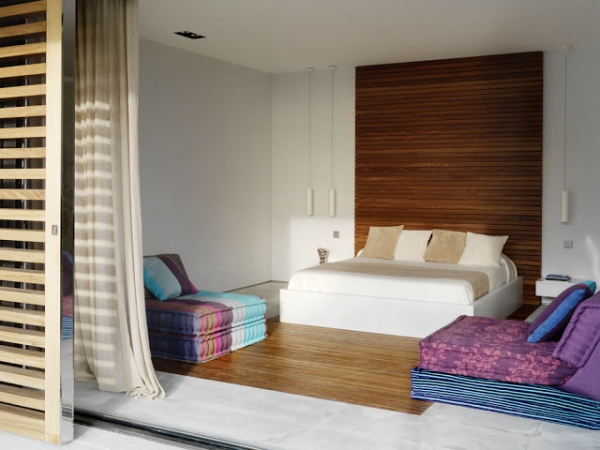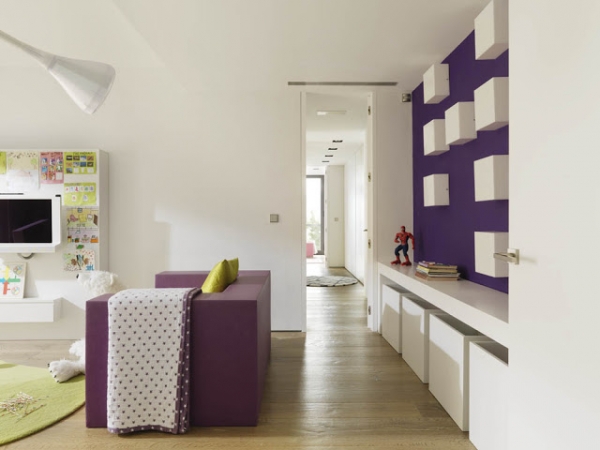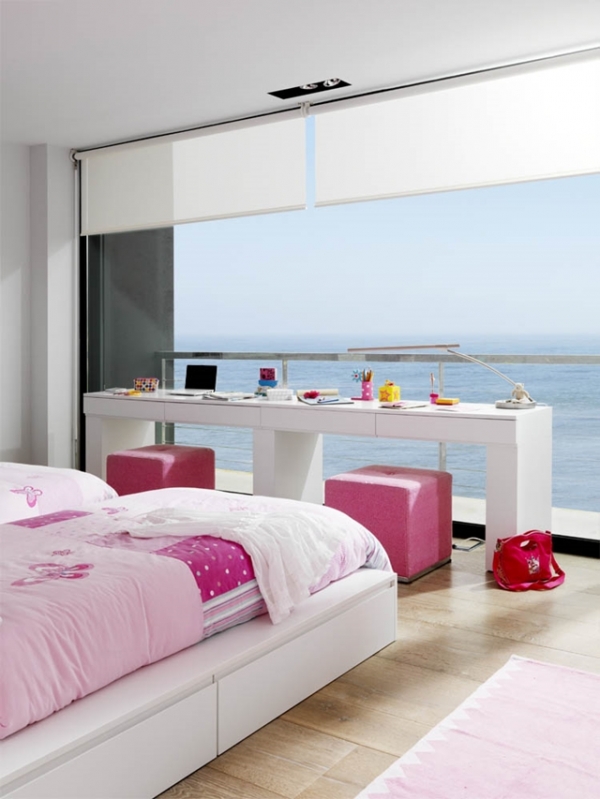 In the bedrooms, bolder colors are used for accents. The master bedroom utilizes blacks and grays. It has a black accent wall and a dark gray area rug. In the second bedroom of this white house interior bright colors and wooden accents are used to distinguish the space. We love the collection of colors in this bedroom, they bring a bit more warmth, while continuing the modern aesthetic. The third bedroom uses bright pink for its color palette, and it has fantastic ocean views. In the fourth bedroom, purple and lime green, take the stage, adding a bit of spunk to the space.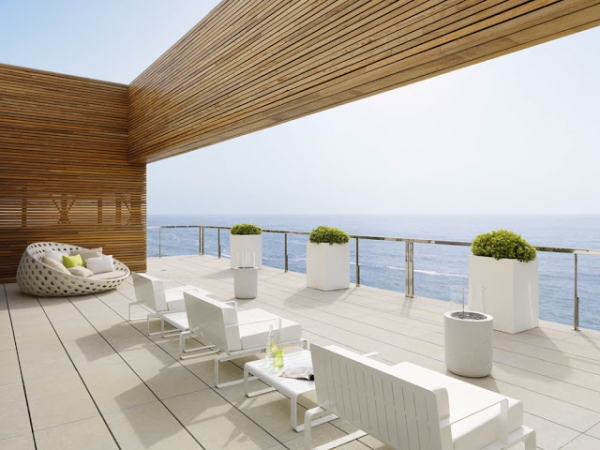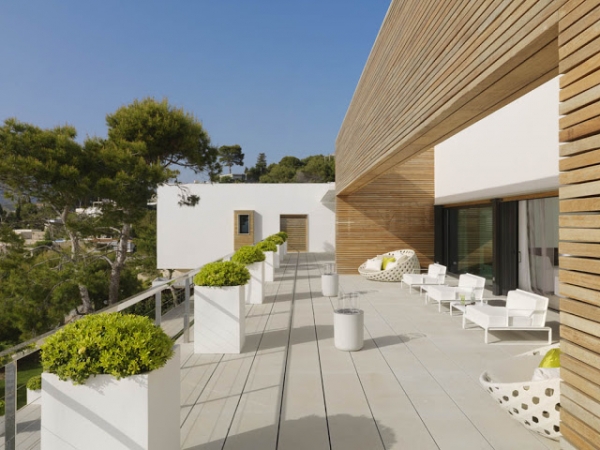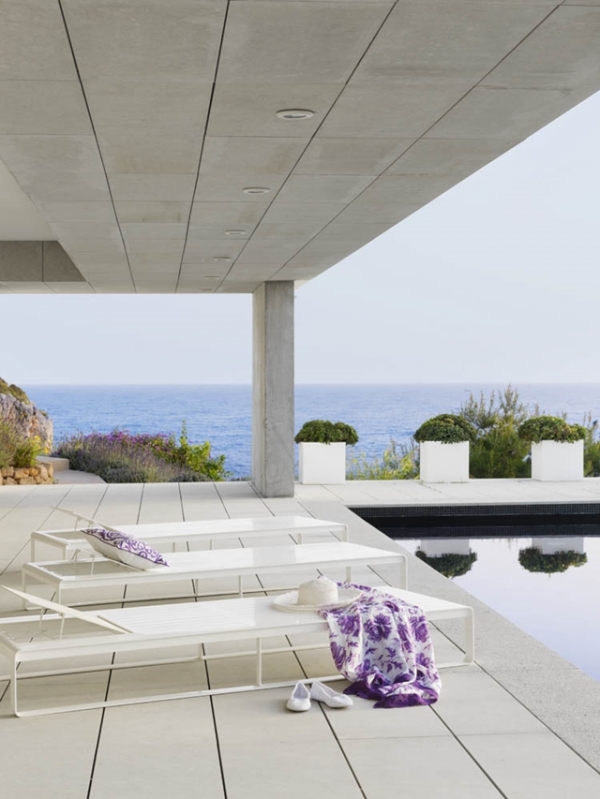 Through a minimal use of color, Susanna Cots has created a gorgeous and lively home. It is modern, relaxing, airy, and cohesive. And just look at those views!