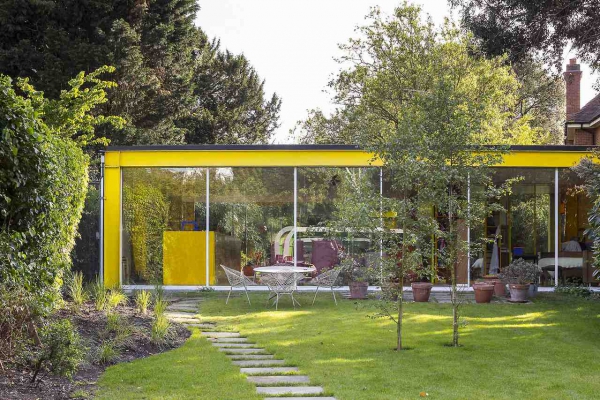 The best things are always hidden in plain sight and are usually as clear as day. This striking house in Wimbledon, London does an incredible job of just that. Known as The Rogers House, this very vibrant home erected over 40 years ago and still manages to maintain its youthful glow. Making this success of this house a family affair is evident, as the house was designed by husband and wife architect team Su and Richard Rogers. Richard chose to build this house for his parents and even has an exclusive exhibition in its honor, as he is quite proud of it.
This striking house keeps its time period intact with colors and whimsical décor inspired by the late 60's and early 70's in Britain. Besides its bright and open interior, one key feature of this home is the secret gardens and beautiful courtyard that surround it. It is quite inviting but also manages to keep some exclusivity with the help of fresh greenery. This could be your best kept secret for getaways! The gardens were also created and kept in the family by Richard's mother, Dada. Other garden oasis features were created by Richard's son, Ab.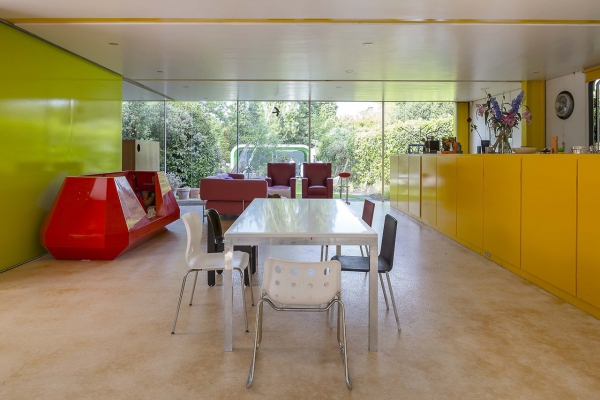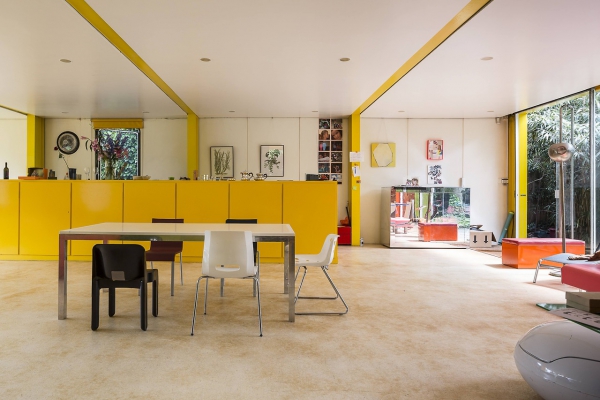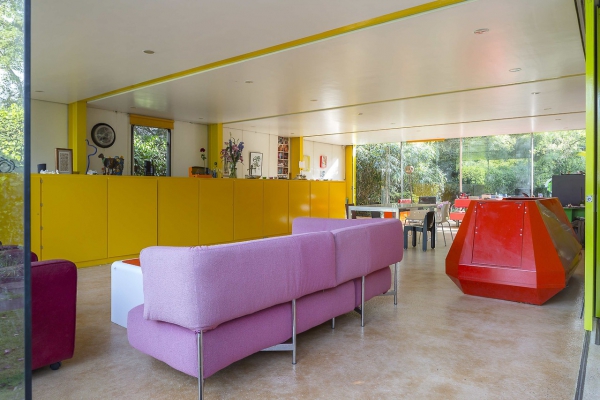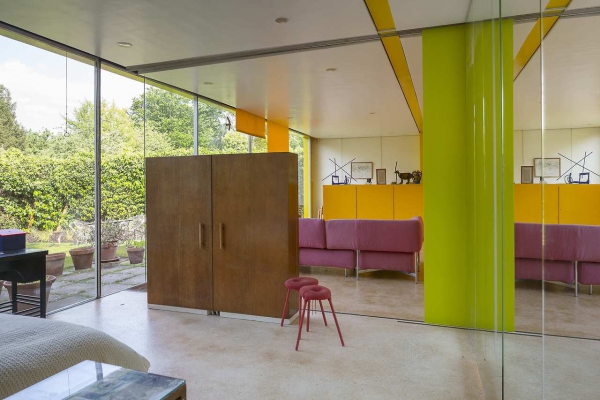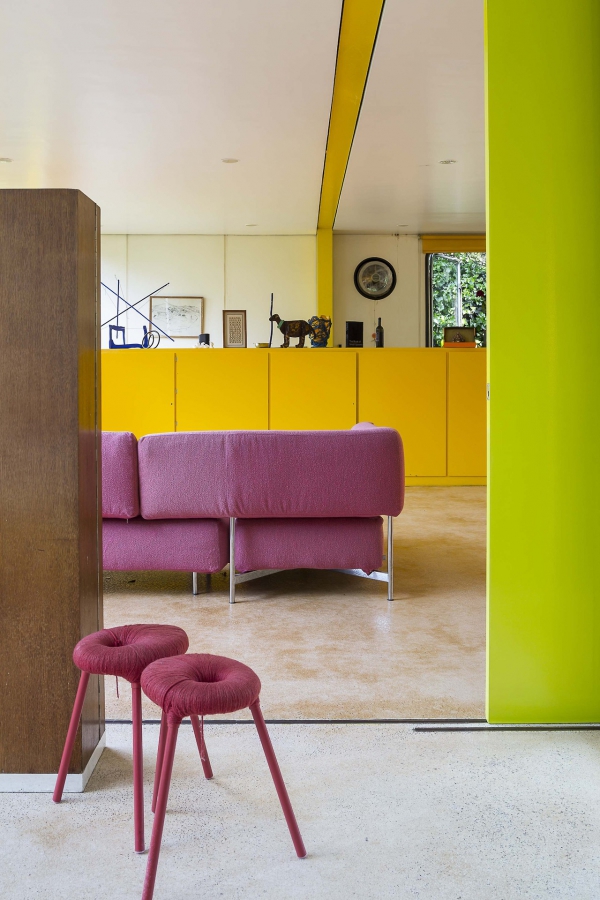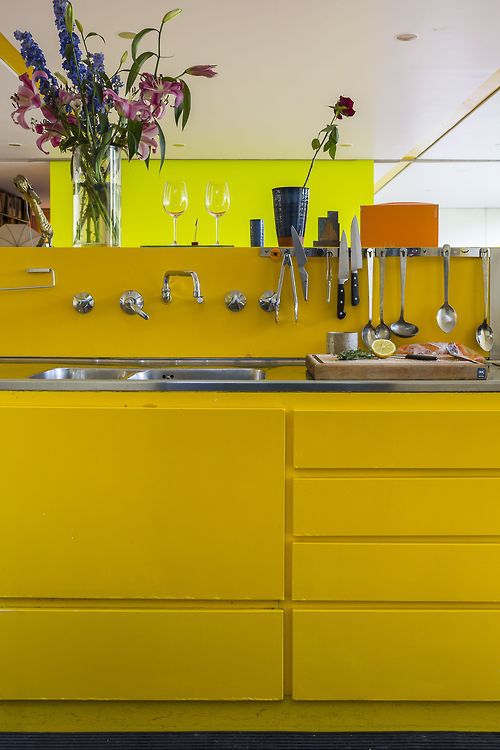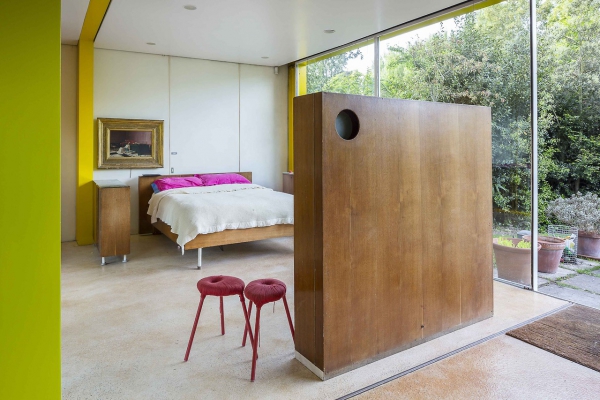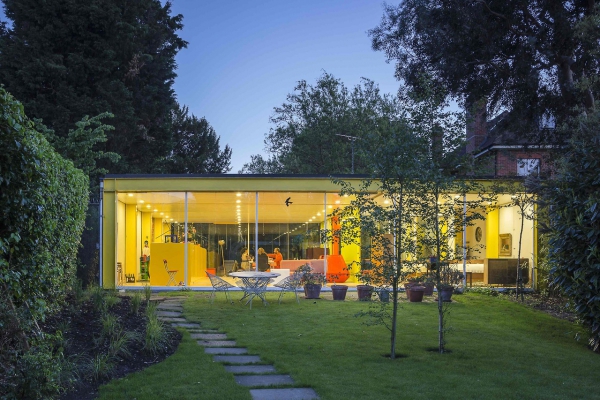 The design of this house greatly encourages an open-mind and free-flowing way of living. This is reinforced by the all glass window paneling on one side of the house. There are no clear cut distinctions of where one room ends and another begins, except for the subtle use of colorful furniture as the indicator. This is one of the many things that make this striking house so unique! Thanks to the Rogers duo, we have some marvelous interior designs to work with. The dining room, living room, and kitchen are joined by very bold colors, with the yellow paneling indicating the entry into the kitchen. The magenta couch set signals the start of the living room area and the funky but modern table and chairs remain in the middle of the room to make it known as the dining room area. The bedrooms are also conspicuously sectioned off with the use of neutral furniture that helps to ground all of the wild colors dancing together.
This striking house shows that a family that works together as a dynamic team can make a lasting impression on its culture for years to come. We predict that the presentation of the history surrounding this house will be one for the books!
Тext is copyright to ©Adorable Home – interior design and decorating ideas