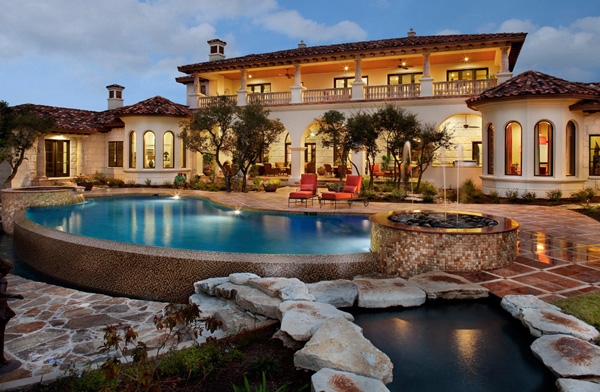 Ever dreamt of a house so beautiful, wonderful, and that seems to go on for miles? Well, dream no more people– this magnificent house is no dream! The Spanish Oaks Hacienda is actually a showcase house tucked away in Austin, Texas. Designed by JAUREGUI Architecture Interiors, they pulled no stops in creating this ultimate, luxurious, and extravagantly gorgeous home.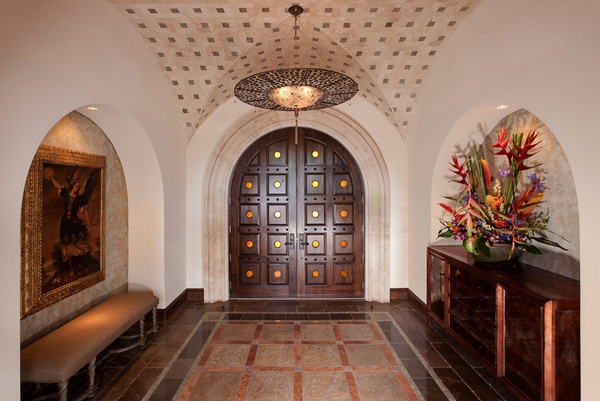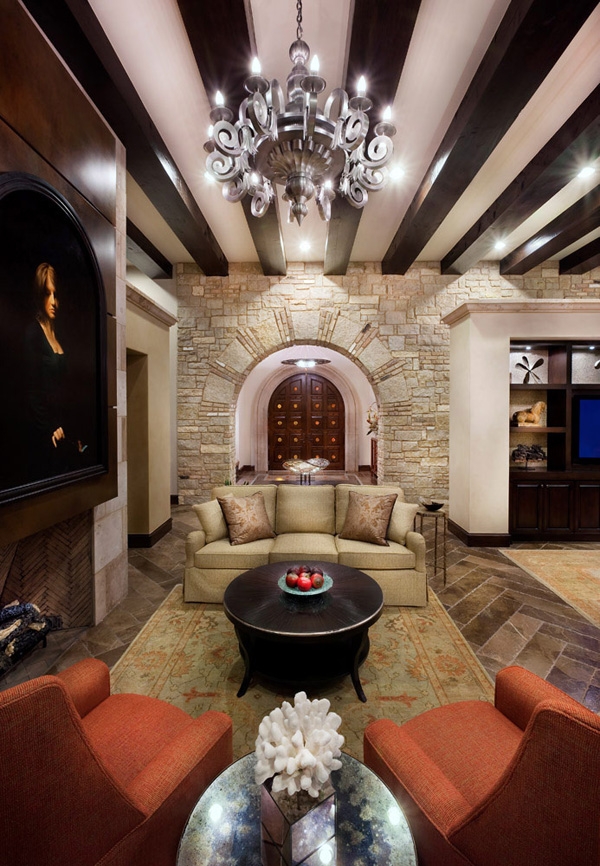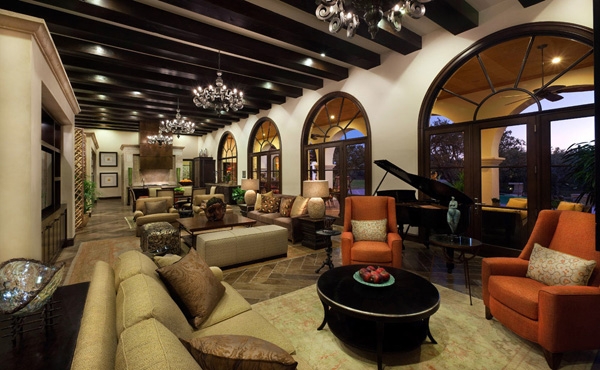 With extremely modern use of natural elements, a lot of brick is present throughout the house, giving it a very urban touch. The stunning stone and marble used gives off that look of luxury; with it arranged in such intricate and stunning patterns, this magnificent house is a spectacle of art all on its own. And that's just the stone and marble used! Let's not forget the intelligently placed contrasts of black and white throughout, especially on the ceiling beams in most of the rooms– how modern and fantastic that is; such a simple addition makes such a great impact on the overall look.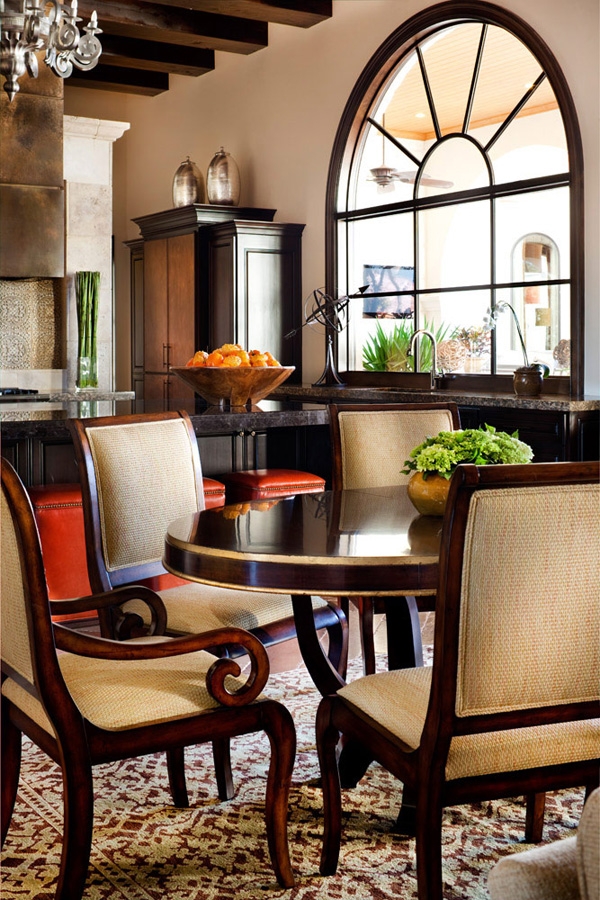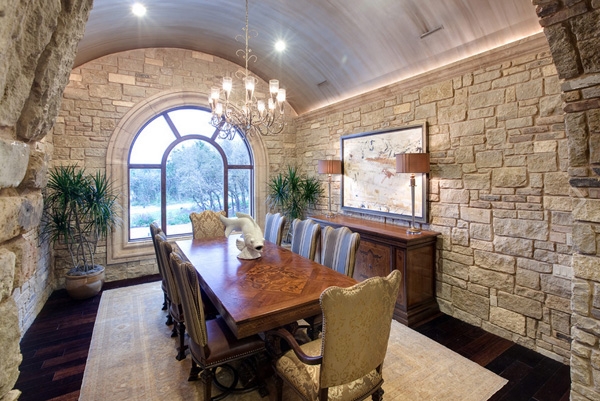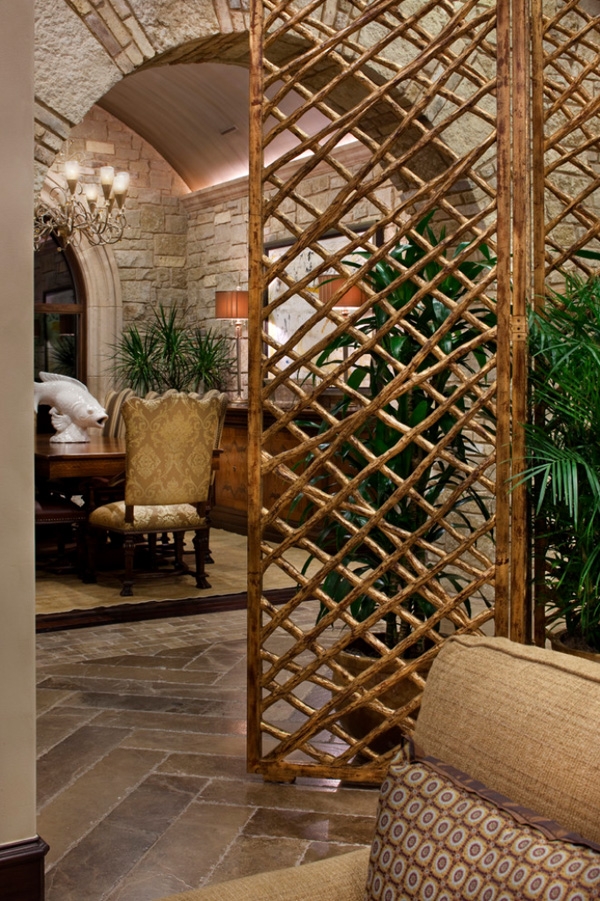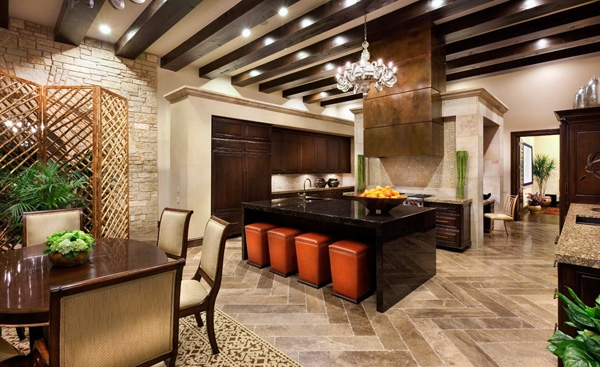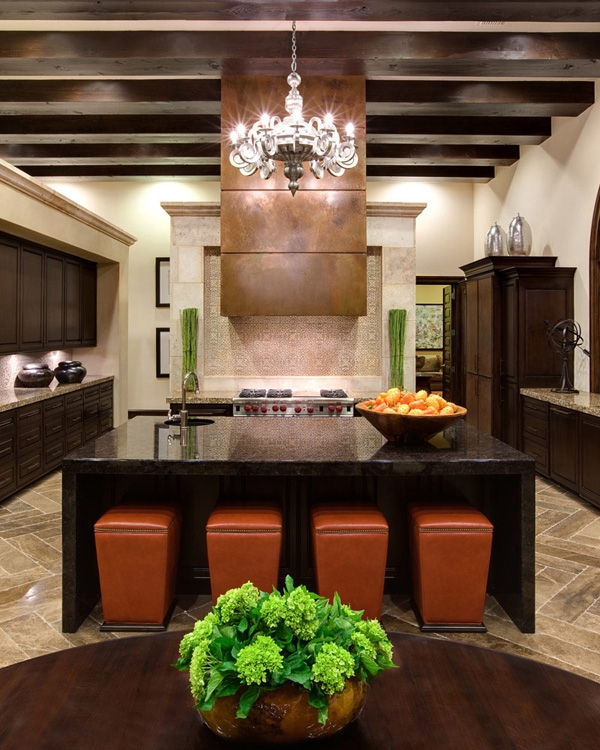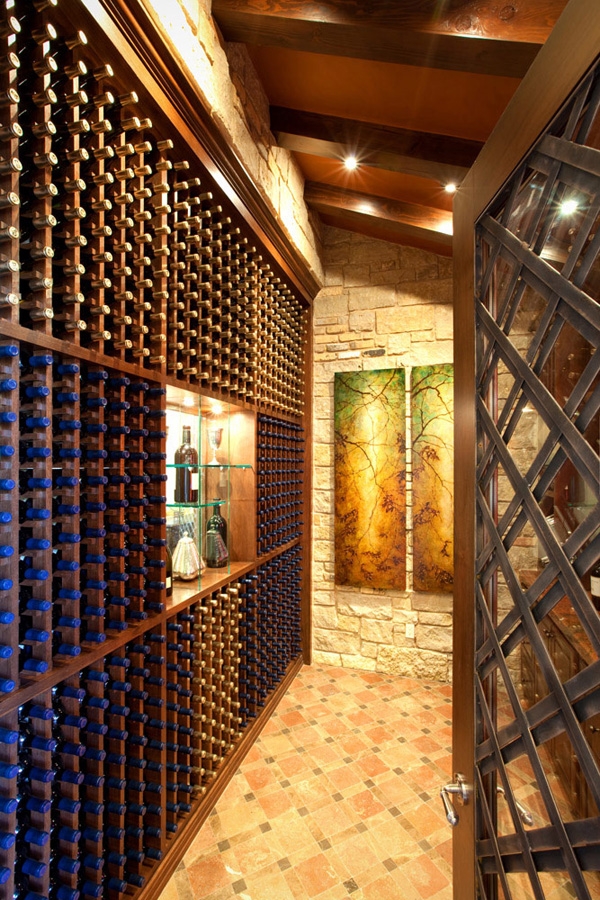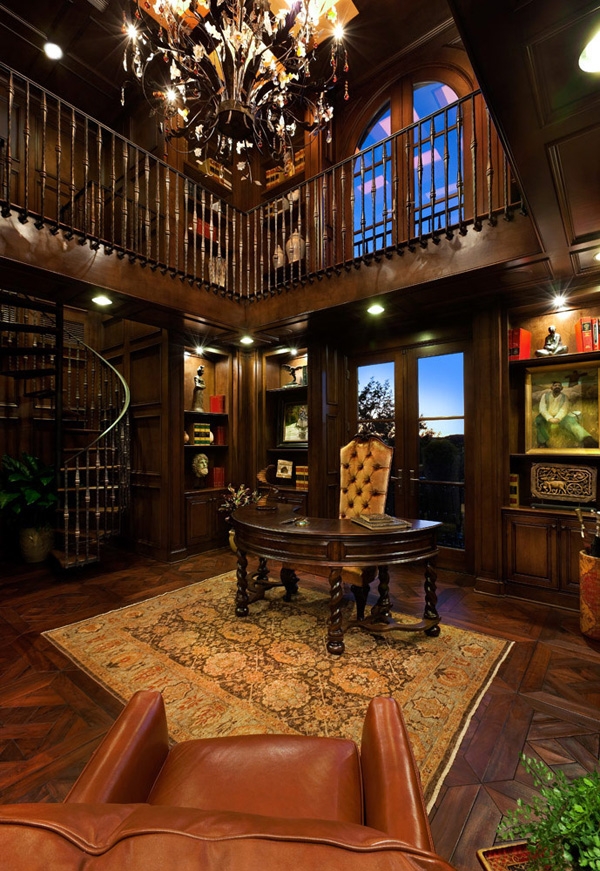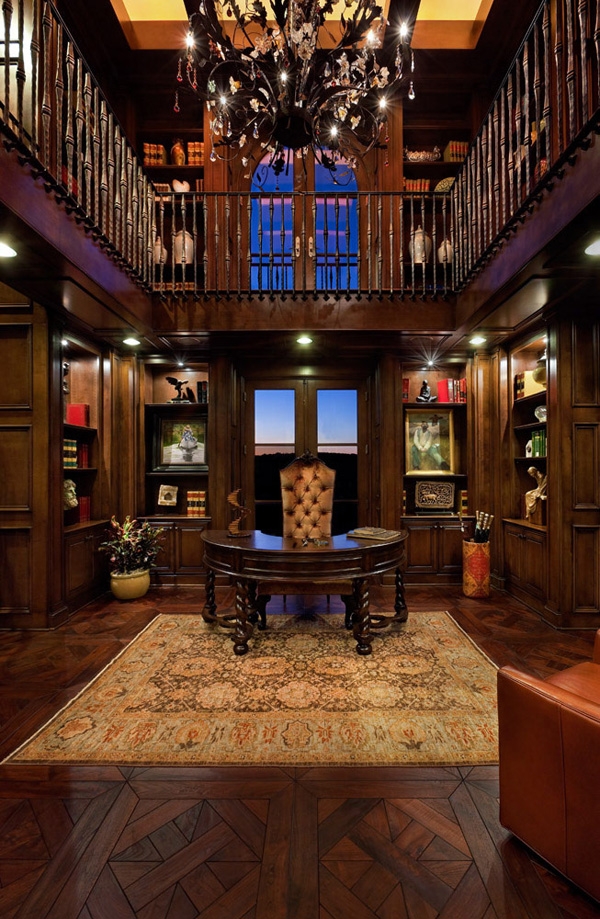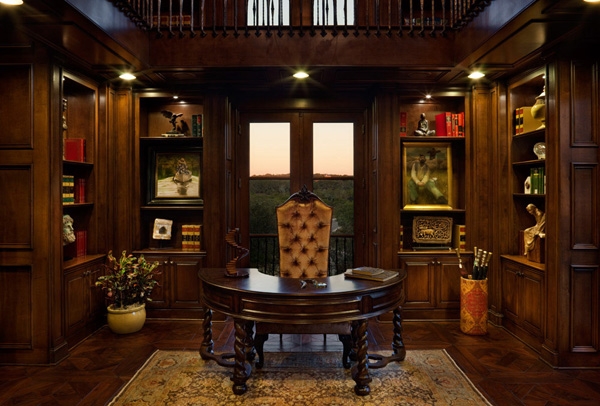 The study is a room that stands out in this magnificent house. With its dark rich wood comprising the entire room, you feel like you're standing in the middle of a lavish library. The billiards room is also extremely noteworthy; it takes a page from the 1960's-1970's era, using beautiful reds, yellows, greens and accents of gold accompanied with fantastic patterns. Playing a few games of billiards or poker while enjoying a drink doesn't sound too shabby right about now.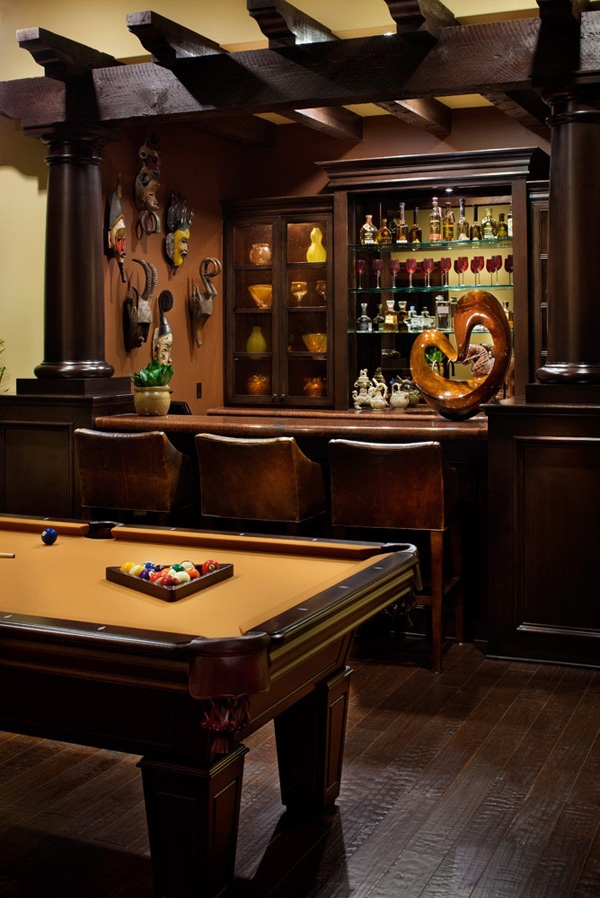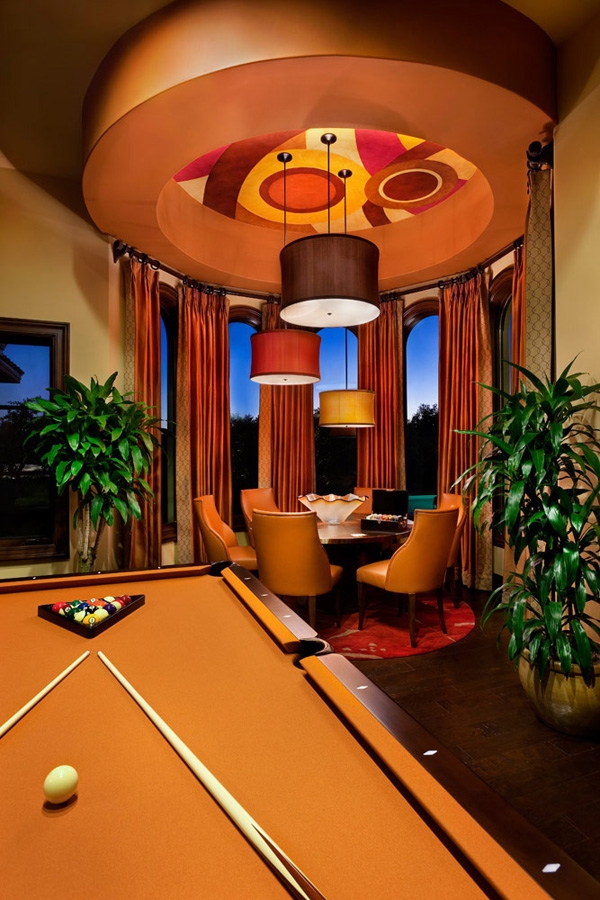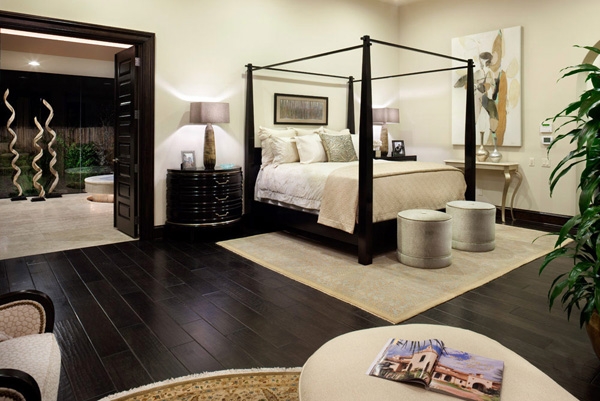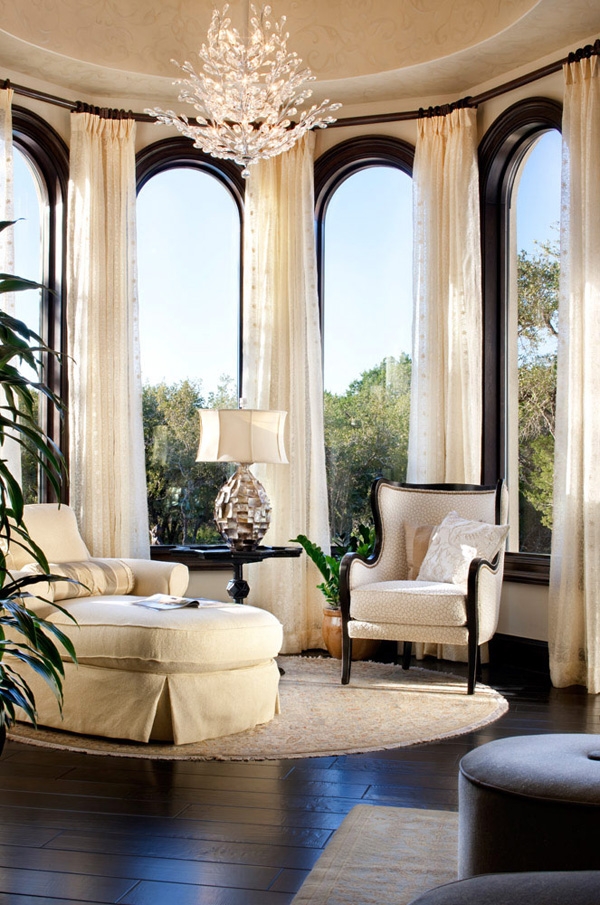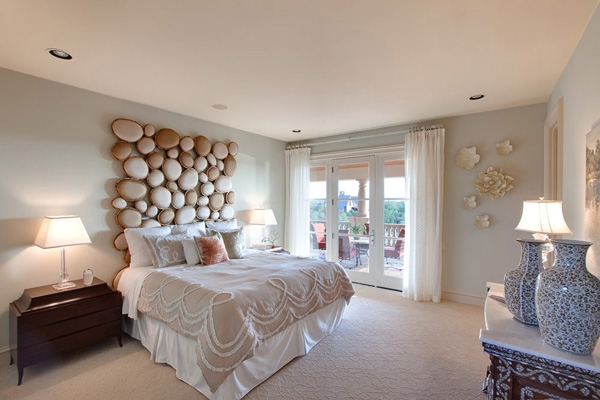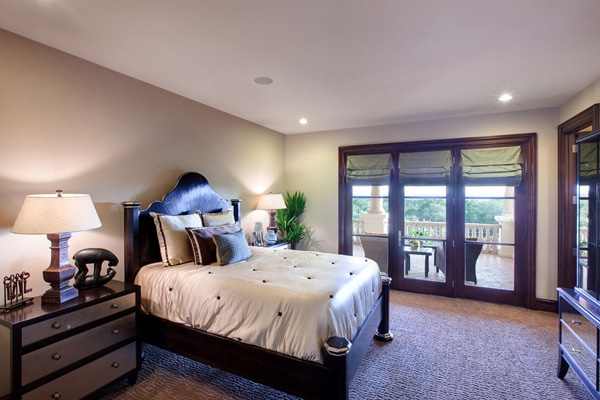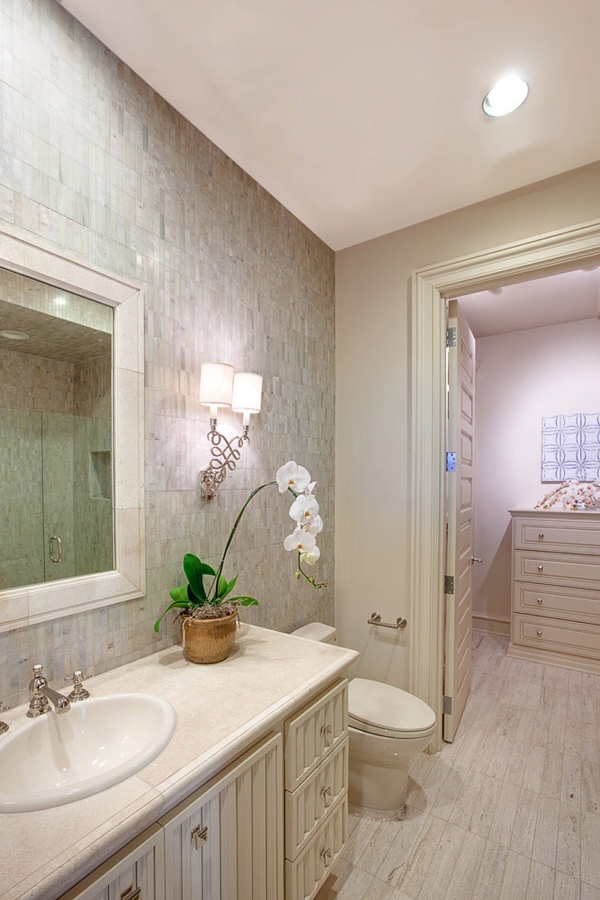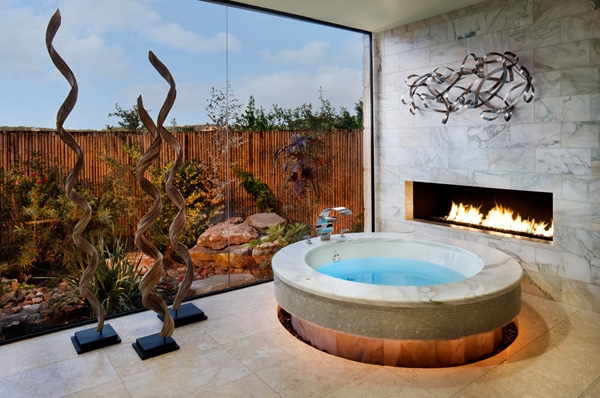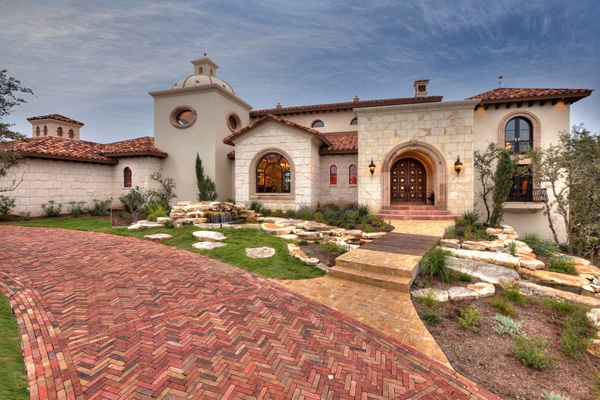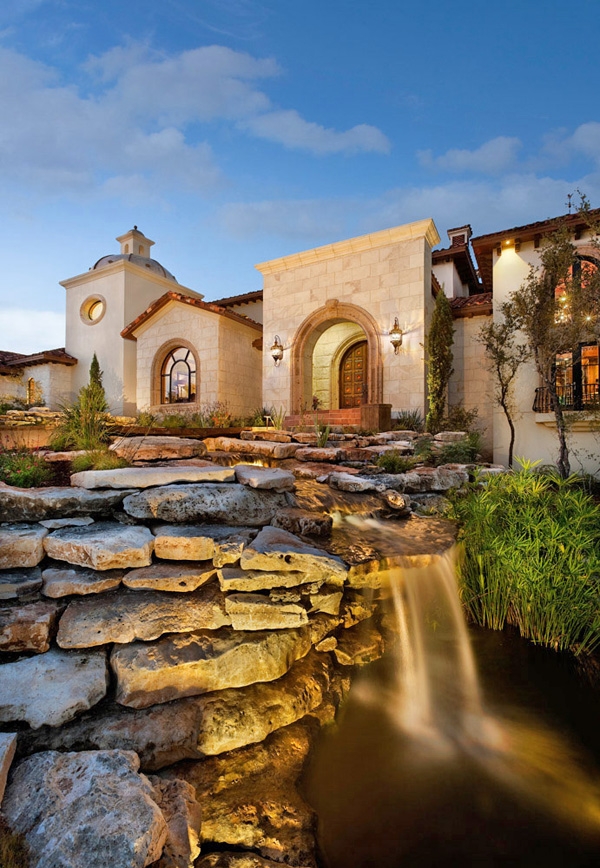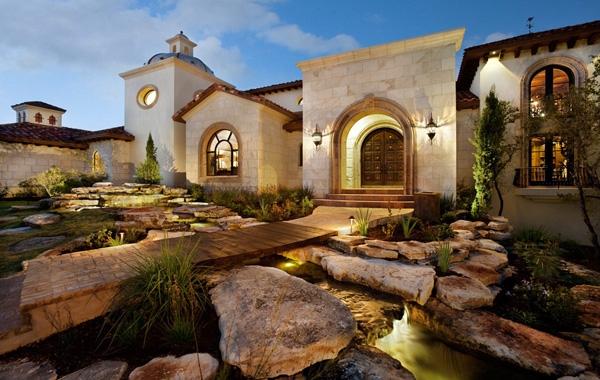 The outside of the house is a whole other story. The front yard alone is a beautiful spectacle with its cascading waterfall; the backyard is a lounging dream. With a blue sparkling pool, sprawling back porch and seating area, and breathtaking landscape design, the backyard wraps up this magnificent house, making a dream become reality.