There's just something about a natural home that is irresistible to us! A home that encourages easy and care-free living really soothes the senses and allows for inspiration of all kinds to flood your mind. This week, we have been spotlighting more of the naturally created homes that we hope will give you a boost in your home décor creativity. Today's feature is for the hippies out there! We are given exclusive access into the home of fabulous Spanish shoe designer, Ursula Mascaro thanks to her feature in Elle Décor Spain. Her stone villa is located in Menorca, Spain, which is part of the beautiful Balearic Islands.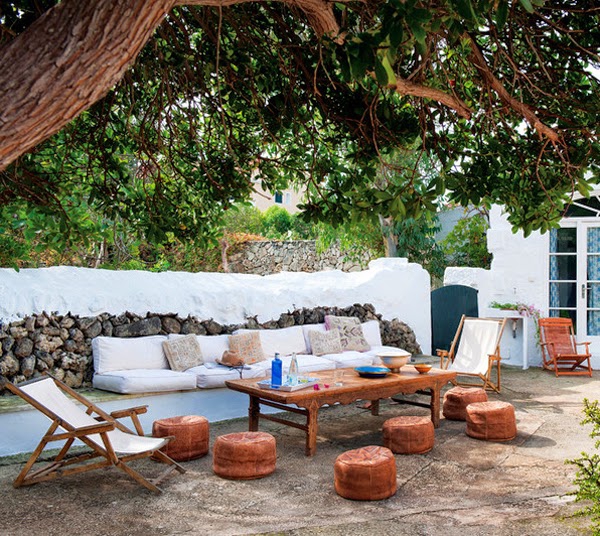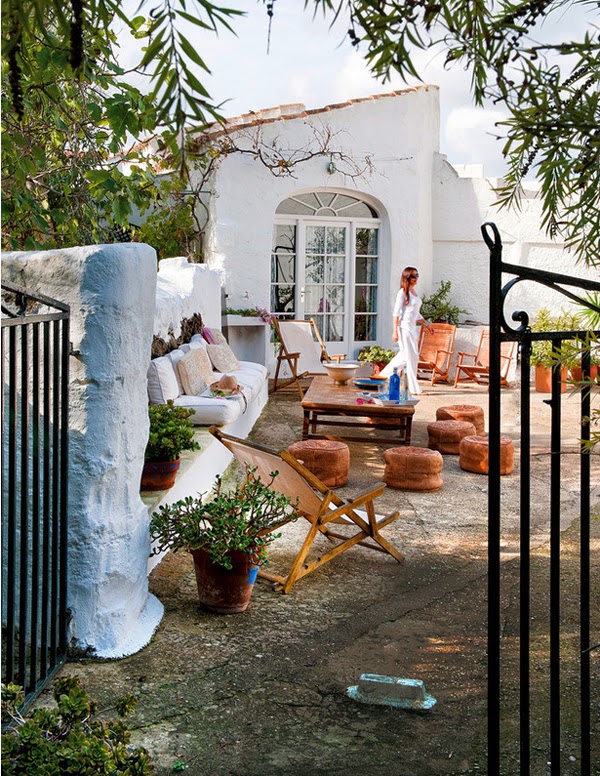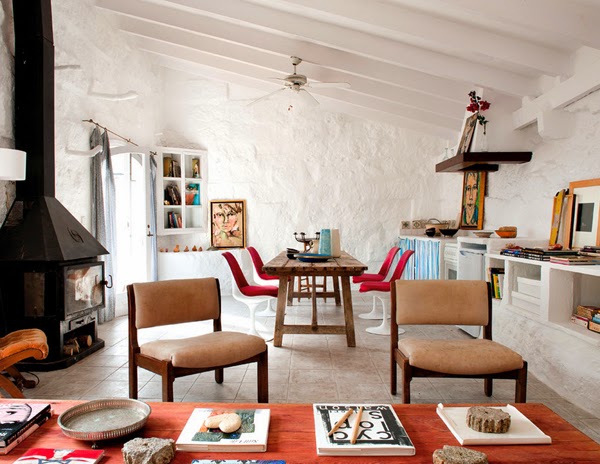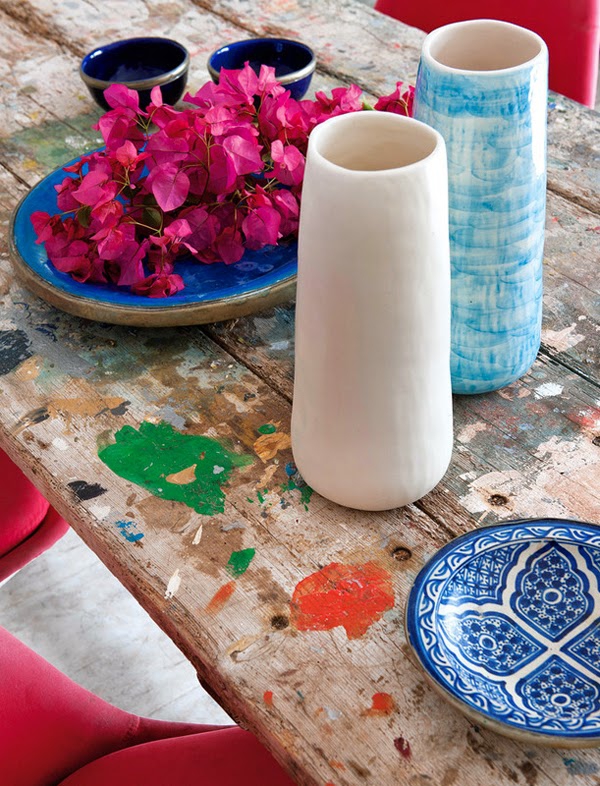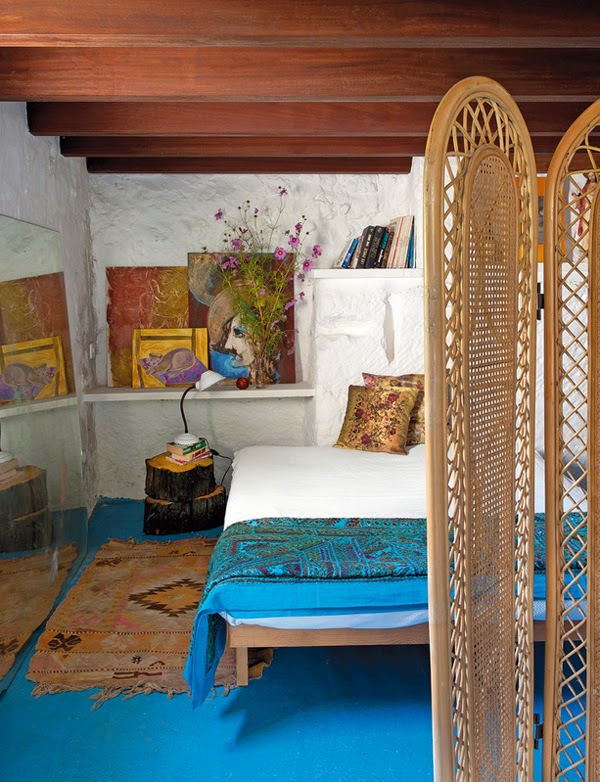 This stone villa may be simple, but it is also just as vibrant as Mascaro is. It would only make sense that her home explodes with diversity, as it is a reflection of her shoe line that consists of an eclectic mix of styles as well! The back of her home welcomes us with a lounge area complete with rustic décor and a lush tree overhead that provides the perfect private paradise. As we go inside, we can see that the exposed stone gives way to a living and dining room area that blends both contemporary and bohemian styles together seamlessly. We simply love the table that gives us a glimpse of how artistic she is when it comes to her shoe designs. An artist work is never done! Various textures and patterns throughout the home also compliment the lively colors in a free-flowing way.
We are so thankful to get a sneak peek into the houses of some of the most creative people on the planet! Thanks Ursula!