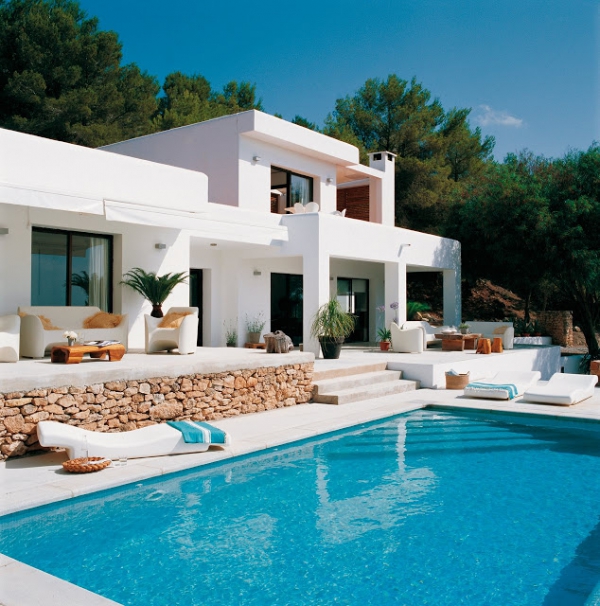 This gorgeous home along the western end of Ibiza's coast is designed to adhere to Mediterranean styles just oozes comfort, tranquility and class.  It was renovated by Malales Martínez Canut, the owner of interior design company Malmaca Studio. The home sits among lush green trees and its exterior presents a natural and enticing appearance. The sharp edges of the design help to highlight its modern architecture. The bold white finish contrasts sharply with the greenery around. The pool's shape blends in with the architectural style and the stone wall that helps to separate the patio from the poolside enhances the natural appearance of the area.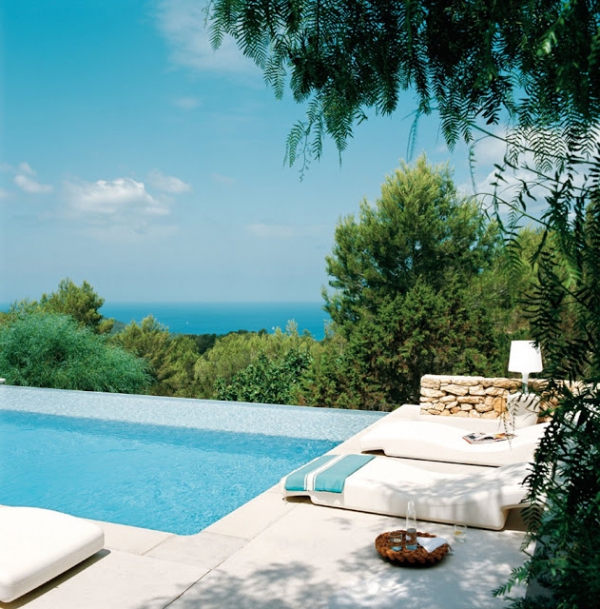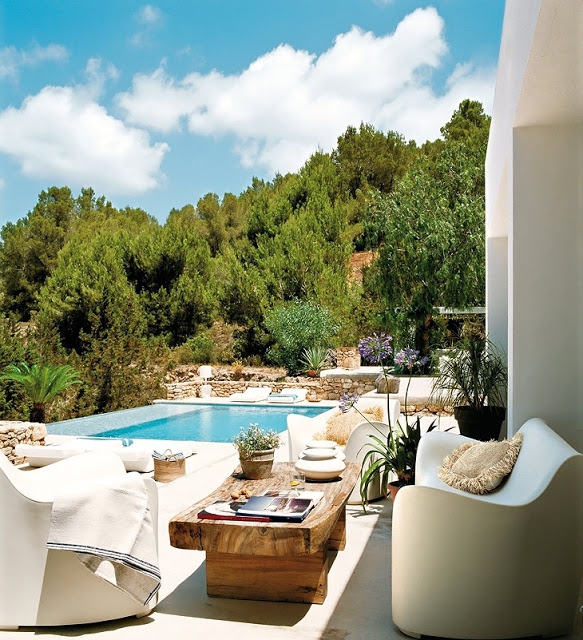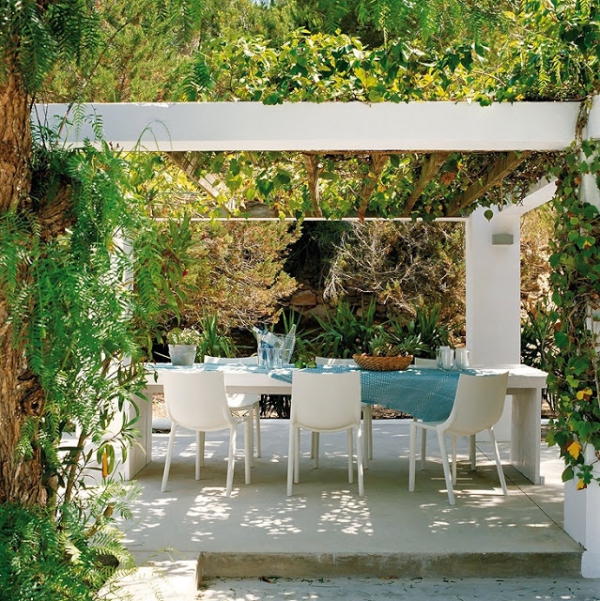 From the pool bathers and swimmers or loungers can take in the magnificent view of the flora and the sea as well as a sloping green space. Adding to the splendidly cool and awe inspiring outdoor entertainment space is a partially covered sitting area located next to the pool. This outdoor room is essentially clothed by nature as running plants embrace its frame.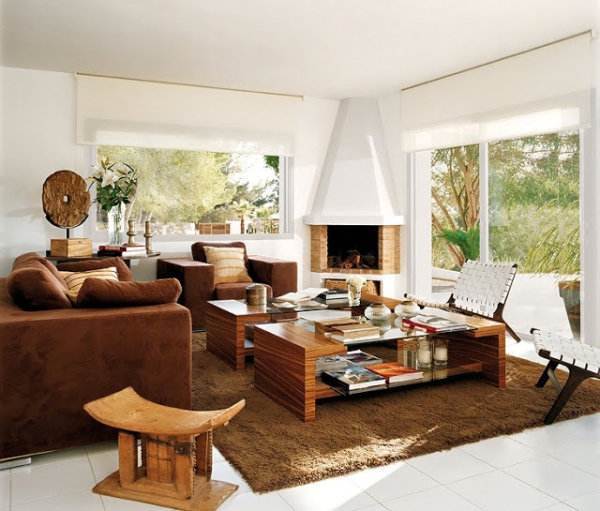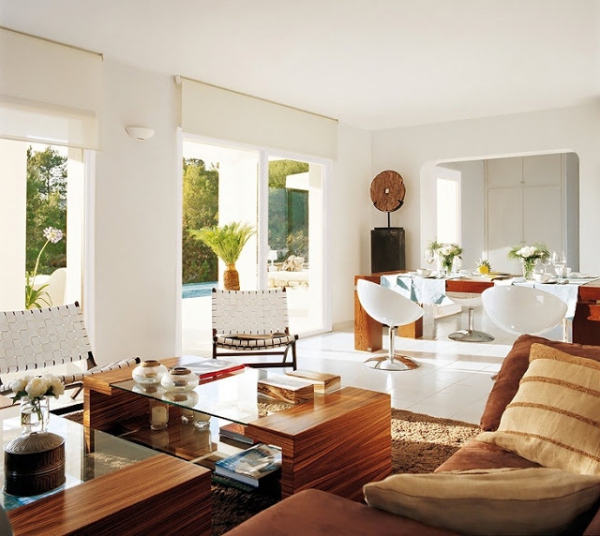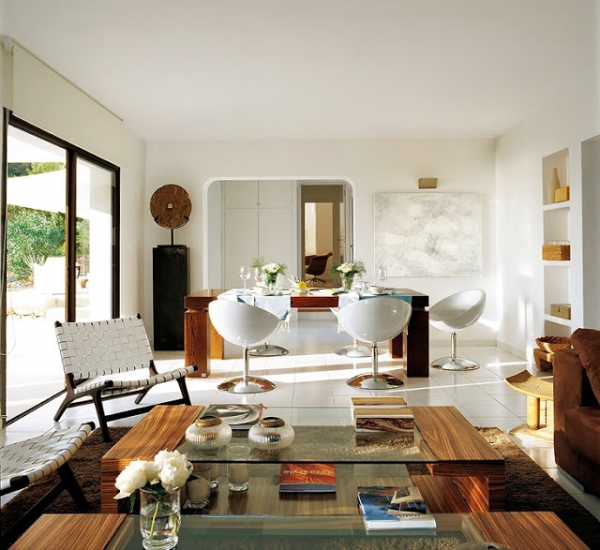 Inside the home, the living room lives up to expectations with striking combinations of natural, modern and traditional elements. Rich brown shades cover most of the furnishings creating a sharp contrast with the white of the walls. The wood carved center table sits on a square of brown carpet. Two modern white egg themed swivel chairs sit around a wooden dining table.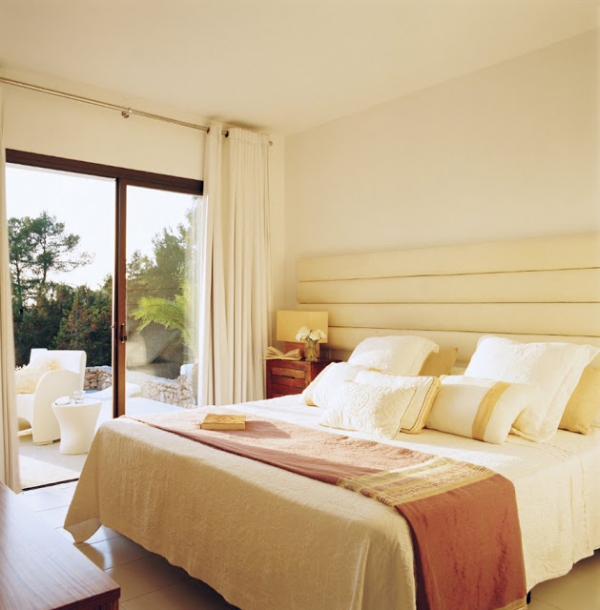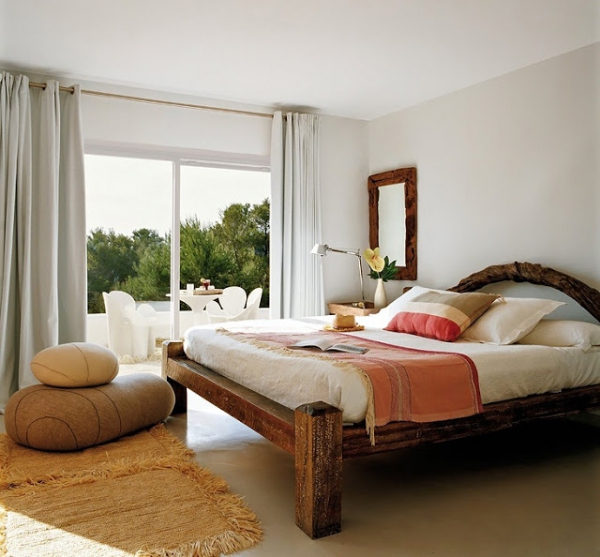 The gorgeous home comprises two bedrooms. Both reflect amalgamation of serenity, comfort and sophistication. For the first, light beige shades characterize the linen used for the bedding as well as the curtains and the walls are coated in a similar shade. This bedroom door, comprising large transparent glass panels framed in wood, allows access to a beautiful, natural stone framed patio, ideal for relaxation. The most outstanding feature in the second bedroom is its large wood framed bed which boasts a finely crafted arching wooden headboard. The walls boast a crisp white paint, and like the first bedroom, there is access to a patio.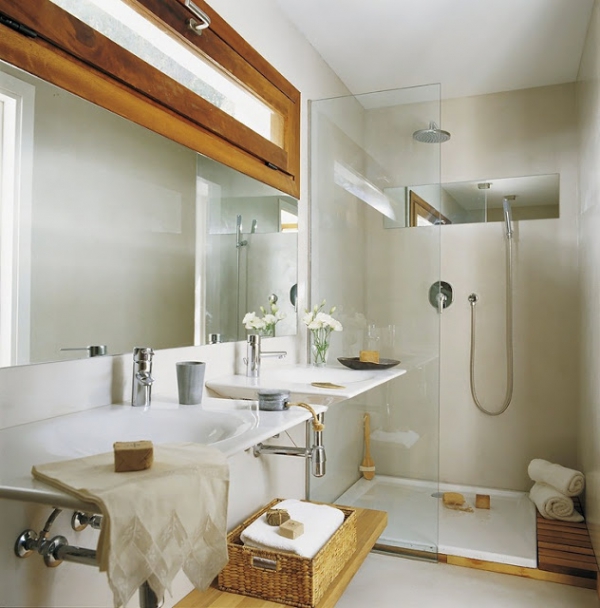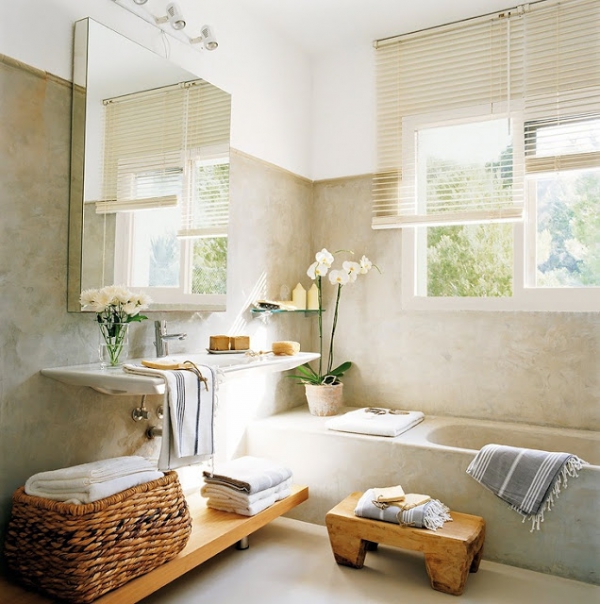 Two spa-like bathrooms complete this magnificently gorgeous home. One holds a shower with sliding glass doors and the other has a bath, ideal for relaxation. Both bathrooms have double face basins and a space enhancing design which means that the area beneath the sink is left open and appealingly decorated. Another feature of these two rooms is the use of light shades with splashes of brown.
If a Mediterranean dream escape is your desire then this gorgeous home is most definitely what you need. It possesses charm, sophistication and visually appealing rooms.