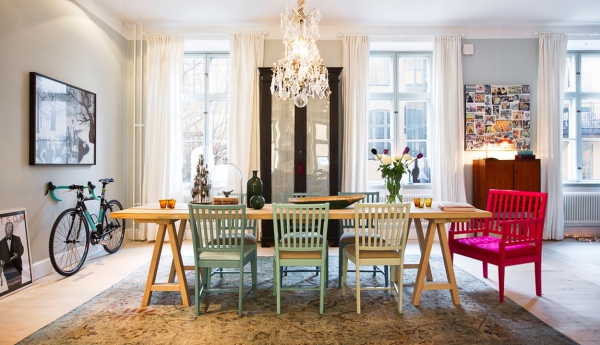 When you think of your home when you are actually able to truly invest time and money into decorating, what do you think of? Maybe you think of a house or apartment that is covered in blacks, neutrals, and chrome appliances; perhaps you think of a home that is comprised of brick and reclaimed wood with paint chipping off the walls in a perfect pattern; or maybe you picture something like this gorgeous apartment?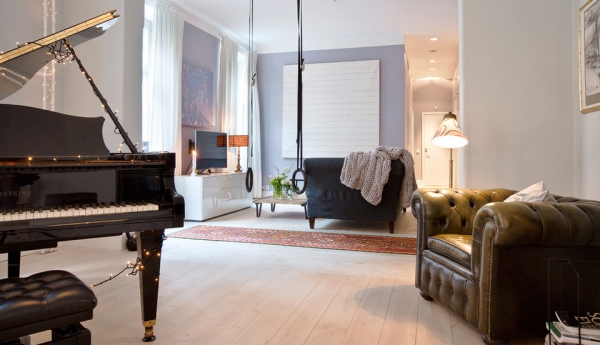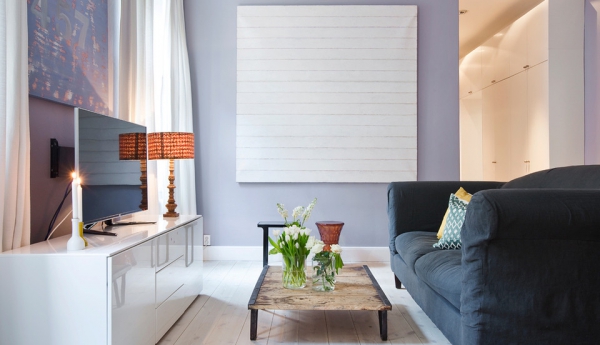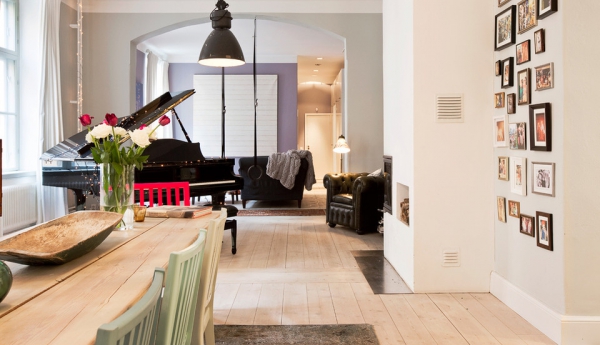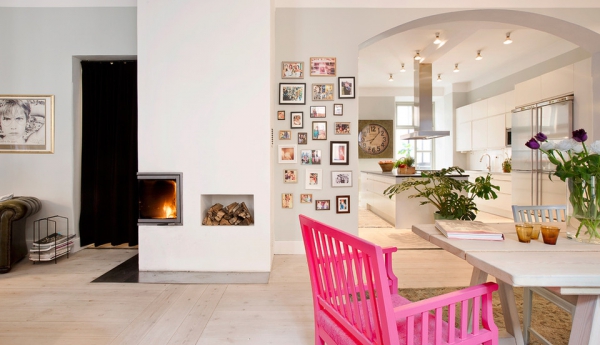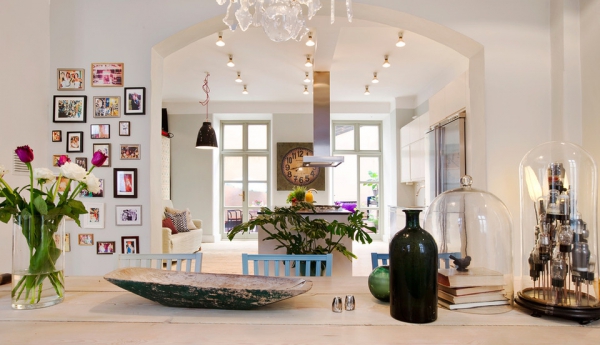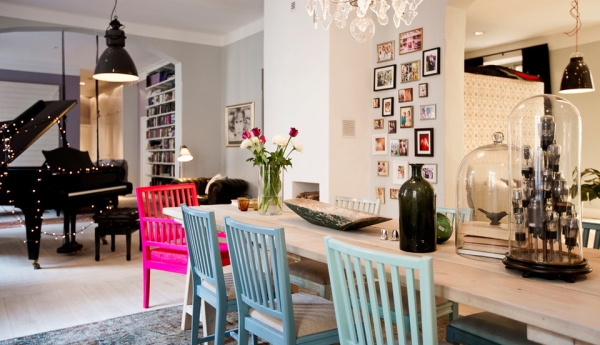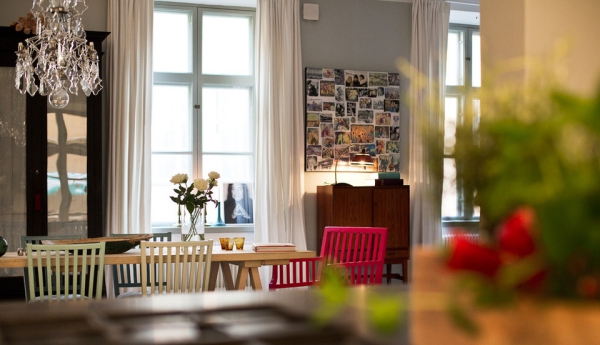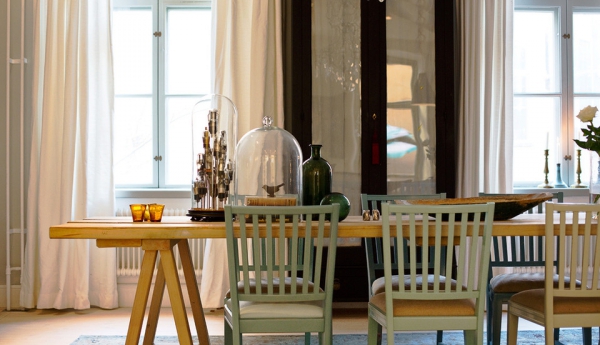 The walls throughout the living areas in the gorgeous apartment are a wonderful eggshell color, with hints of muted grey and lavender on accent walls, creating a very sophisticated backdrop for the brilliantly placed pops of brighter colors, charming frames and photos, and additions of lovely greenery and flowers. Elegance is added to living areas with a gorgeous chandelier right above the wooden dining table and the stylish grand piano in the middle of the space, cleverly covered with Christmas lights (they really are good year-round, aren't they?).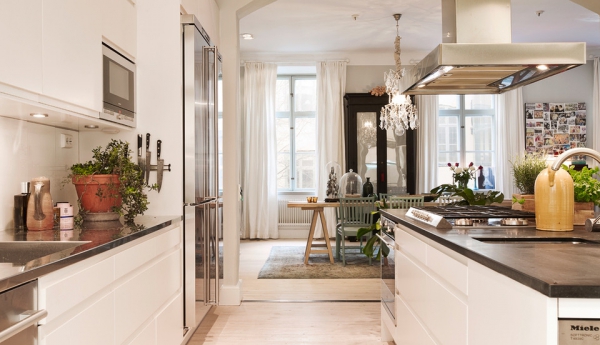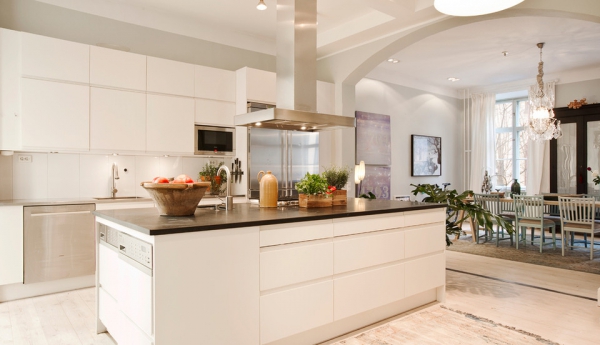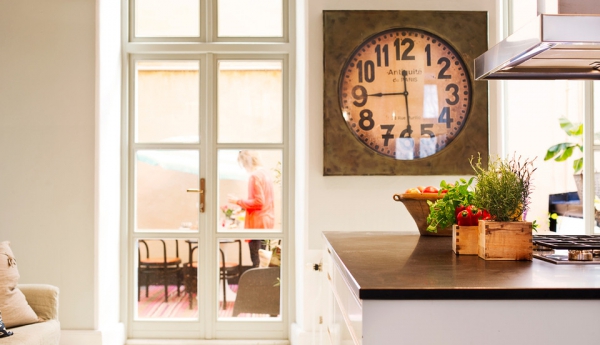 The kitchen is very chic in all eggshell and off-white with accents of a nearly light olive green shade; the dark countertops really bring a nice contrast against the brightness of the rest of the area.  These colors especially are present with how spacious the kitchen is, it really opens it up that much more inside of this gorgeous apartment.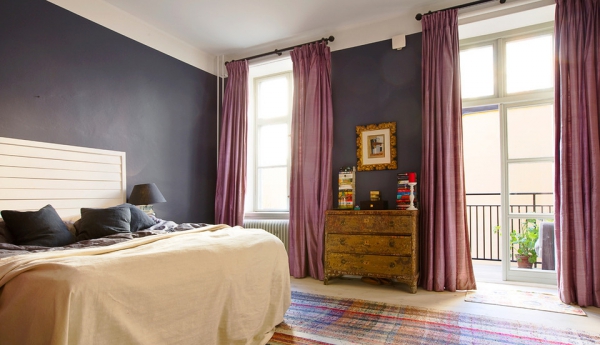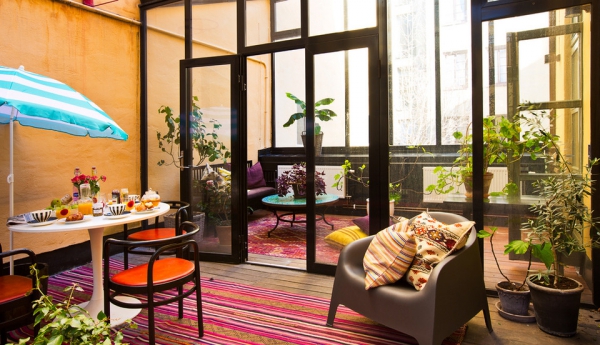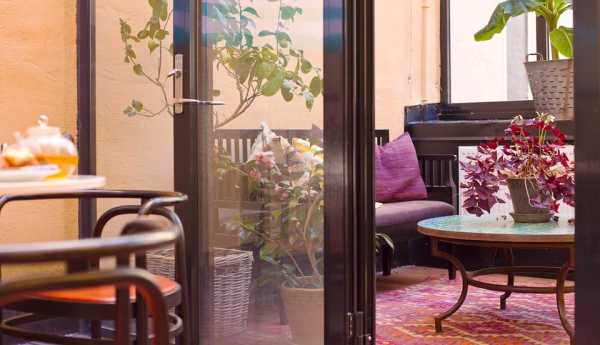 Images found on: Wrede (website is Swedish)
The sunroom is a location in this gorgeous apartment that anyone would want to spend the majority of their time in.  It's like its own little Zen room; with Aztec patterned rugs, dark ceiling and window panes, and the nearly sienna stained wood floors, this room stands apart from the rest of the apartment. The unrestricted use of plants also really adds to the calming effect of the room.