Feel the cool breeze wafting into this breath-taking room. From the calming peach walls to the peaceful feeling of the house interior, we are drawn into this beautifully designed space.The mix of old and new and the incorporation of many different textures and elements give this house design an eclectic and perfectly curated look.
The welcoming look of the dining table beckons family and friends to feast on a sumptuous Spring feast! The dining table is backed by a rustic expansive bookcase. The chrome lighting fixtures in the kitchen lend a bit of an industrial look, paired with the traditional feel of the rattan bar stools. The casual visitor can't help but walk away with copious mental notes on ways to incorporate these decorating ideas in their own homes.
The painted white floors add to the new and old feeling of the space. The wall and window treatments are the perfect finishing touches to this lovely mix of European, Rustic and Industrial influences.
From the coffered ceilings and mismatched arm chairs to the linen sofa cover and lovely rug, the sitting area invites you to come in, have a seat and a cup of tea and catch up with an old friend. Or if you are so inclined, choose a book from the bookcase and settle into the incredibly comfortable sofa and feel the cool breeze bathe your face as you are pulled into the world of Jane Austen or Dorothy Parker.
One step inside the bedroom and you will feel as though you are in one of the most exclusive bed and breakfast establishments in the French countryside. With fresh flowers and books on the bedside table, guest will soon be enveloped in the feelings of home.
A final glance around the space brings perhaps the piece de resistance- the incredibly comfy and welcoming window seat leading to the irresistible outdoor space!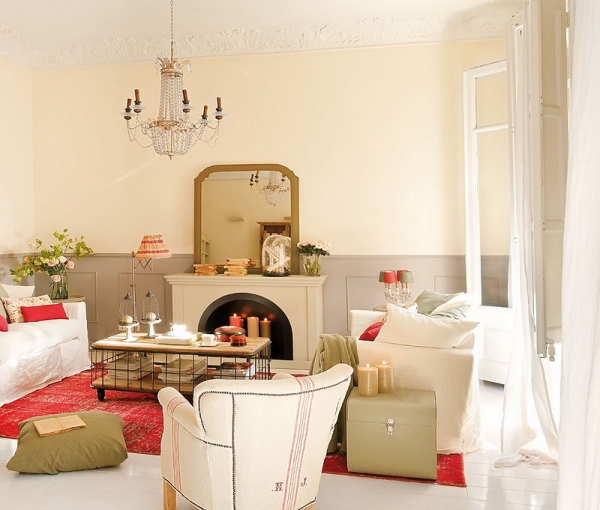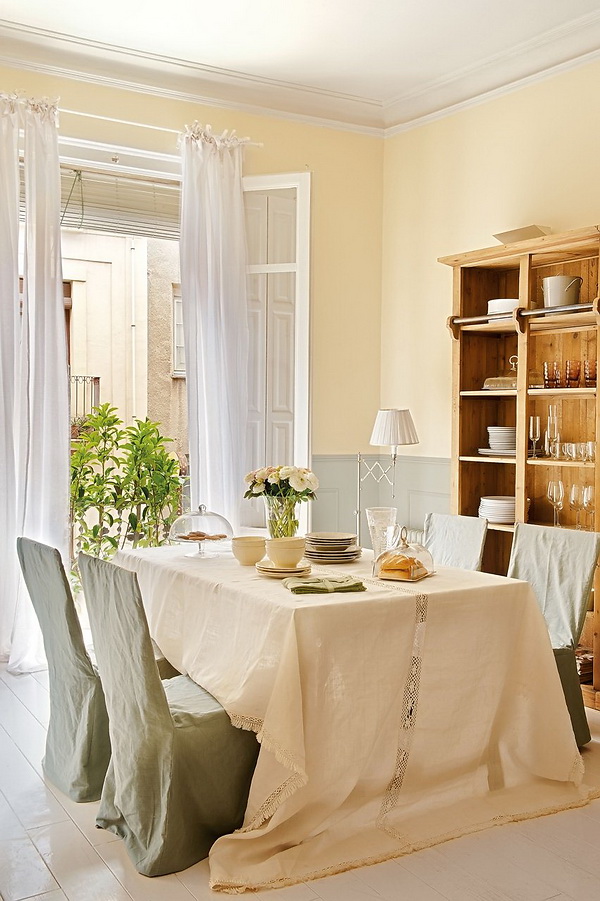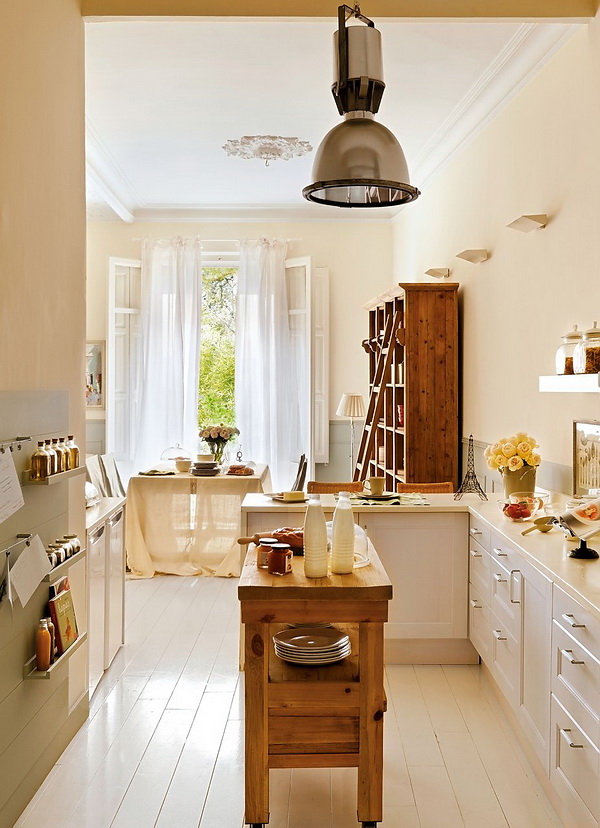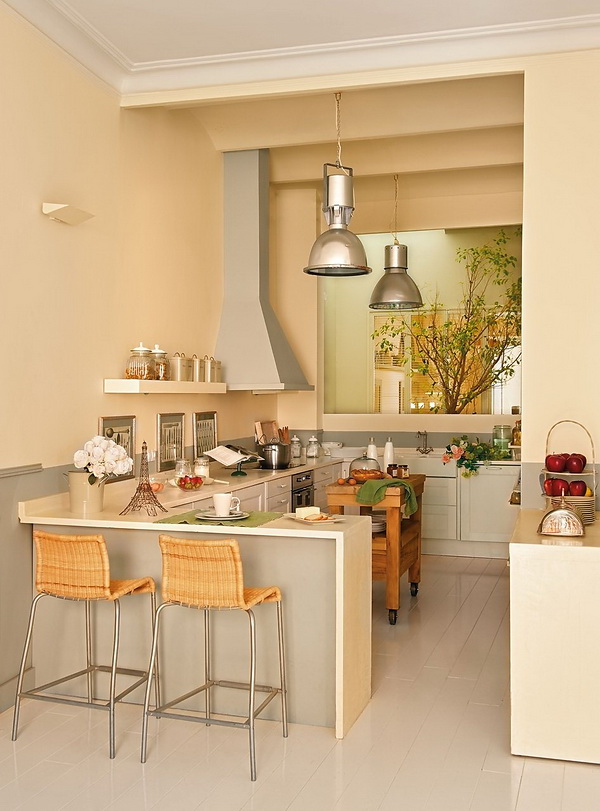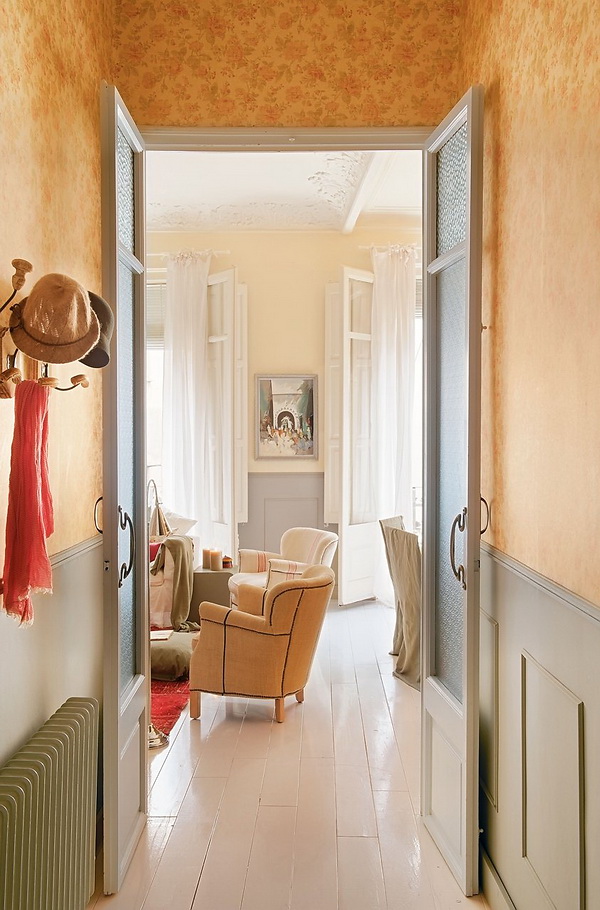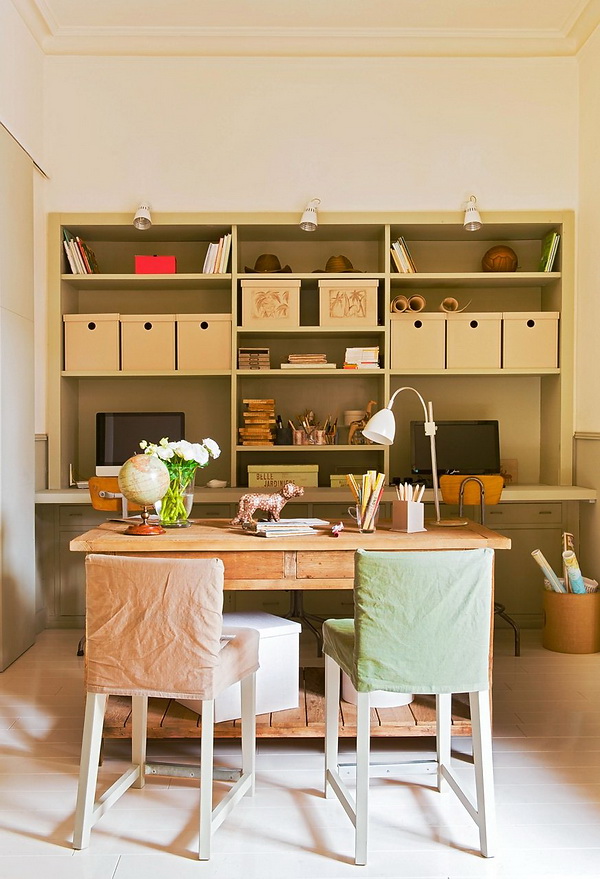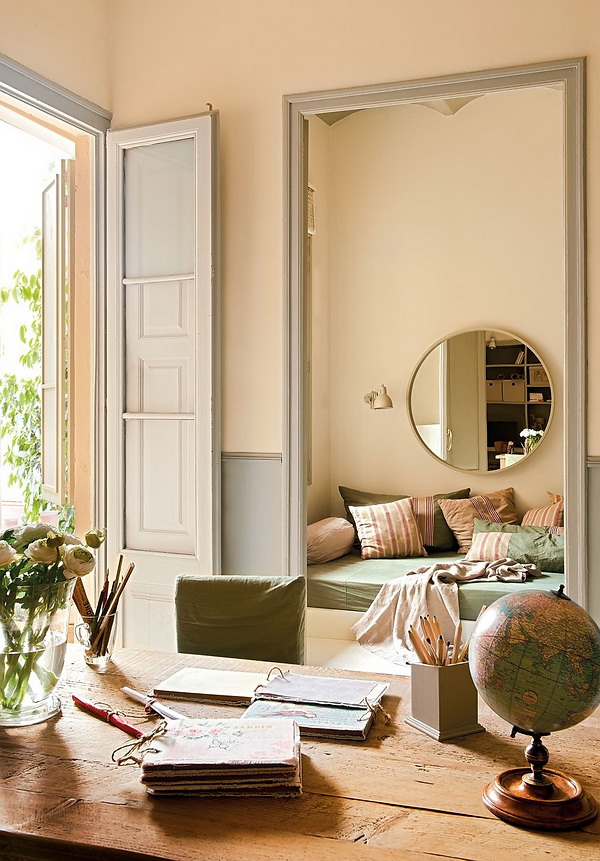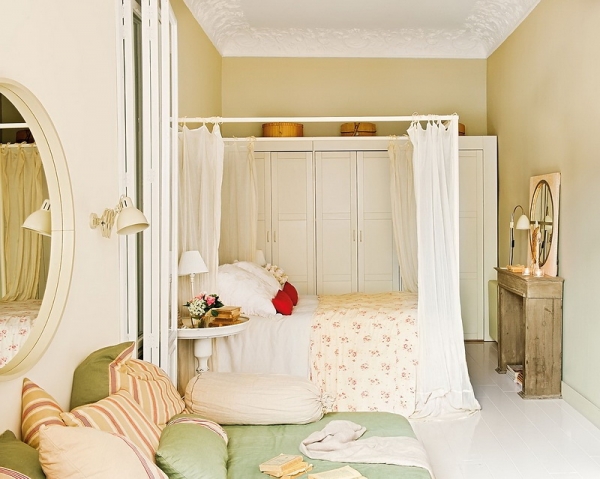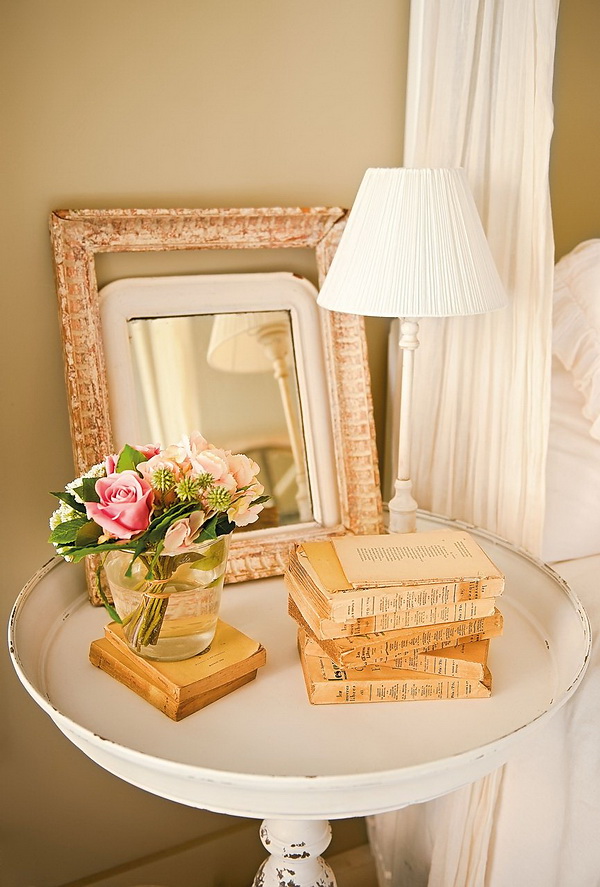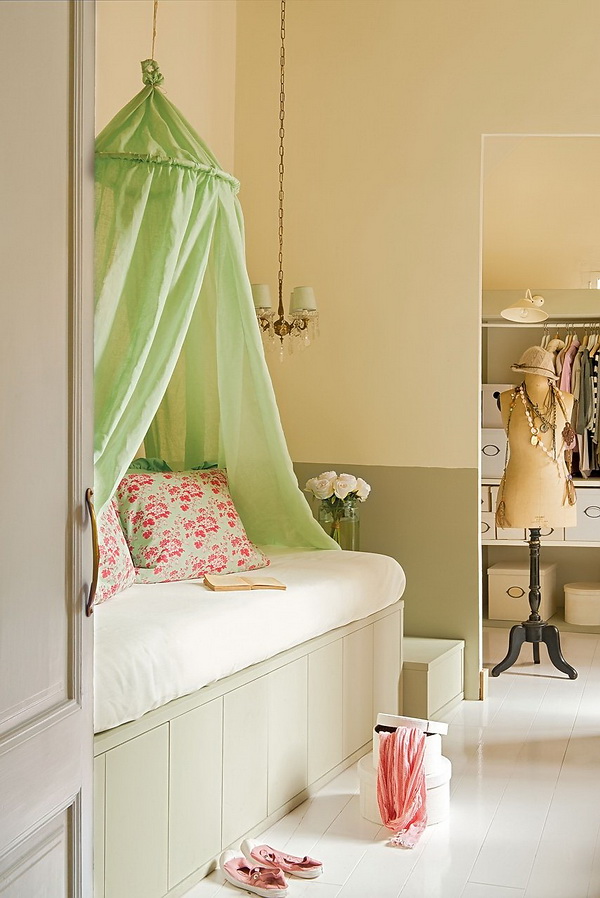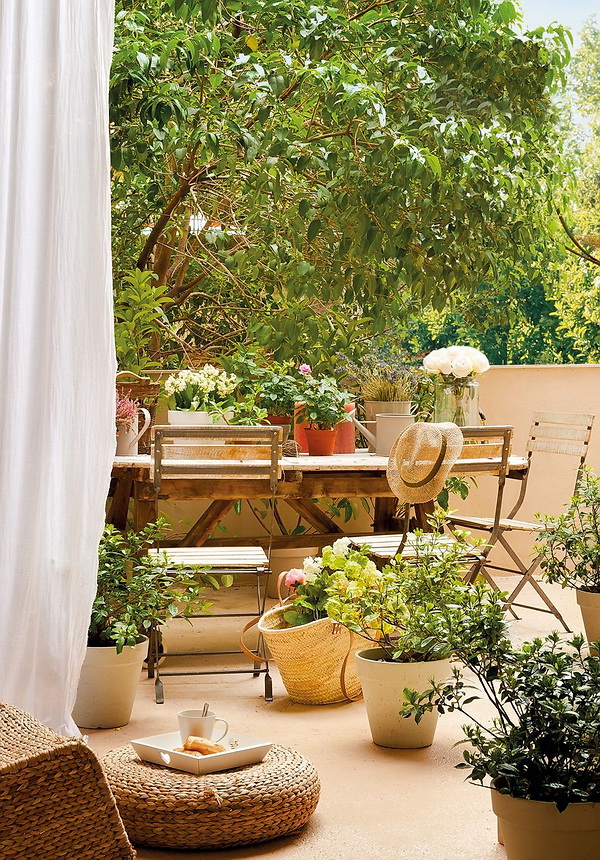 Images found here