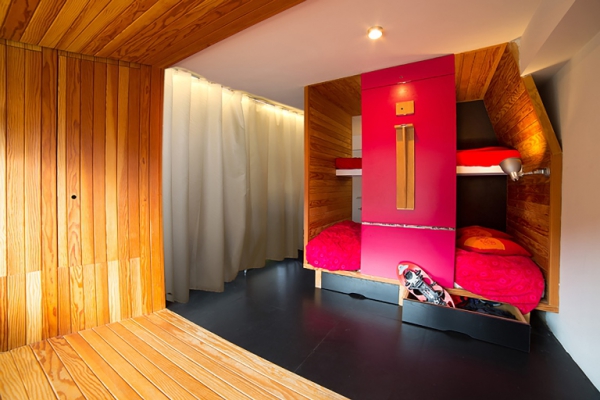 Situated in a mountainous area outside of Madrid, Spain – this small studio apartment is home to a family of 3 people who love its small size and modern appearance. The 269 square foot/25 sq.m./ home, designed by Beriot Bernardini Arquitectos, is comprised of 2 wooden boxes within the building that create the living area and also the sleeping box. A large window at the end of the living box lights the whole room and highlights the golden tones of the wood that was used to construct it.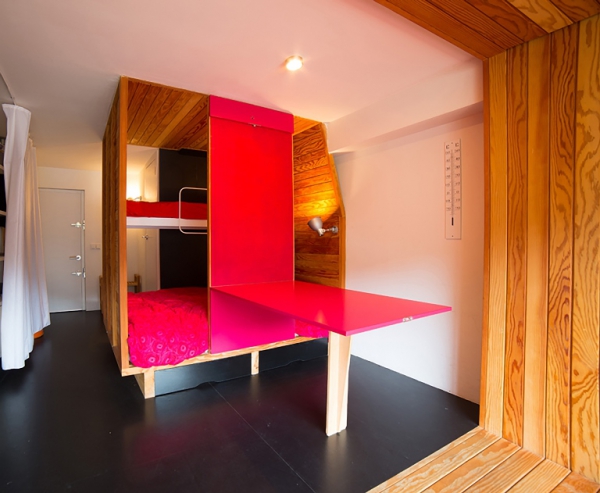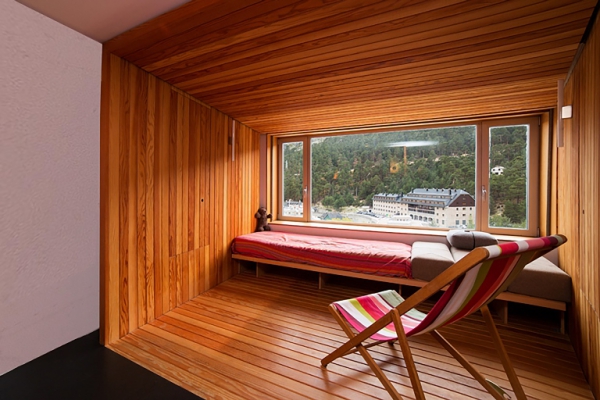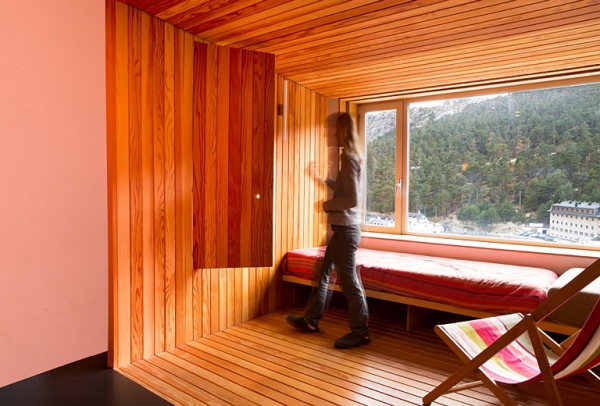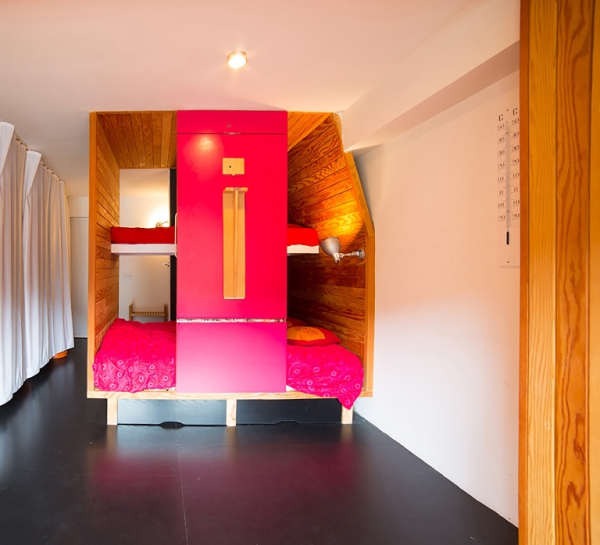 The small studio apartment features many space saving pieces of furniture and design touches, including a clever folding table that is part of the sleeping box. A large floor to ceiling curtain is used to keep hidden the kitchen. The views from this unusual home are spectacular and make you want to spend more time outside.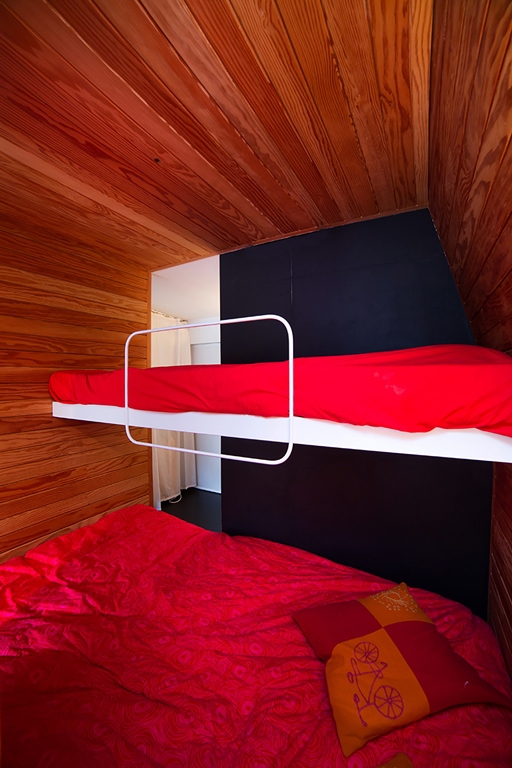 Photos by Yen Chen
Modern design and a well thought out floor plan mean this small space is very comfortable for the family and has everything they need close by. While the small studio apartment may not be to everyone's taste we think it's is stylish, well presented and very liveable. The splashes of color from the sleeping box sit well against white walls and the natural tones of the wood, storage is hidden in the most surprising of places and the whole effect is warm, minimal and fun.