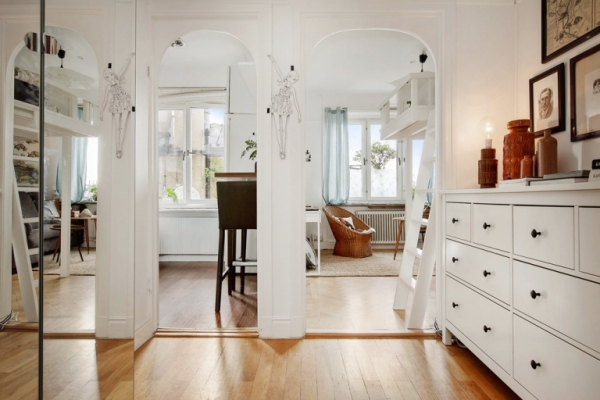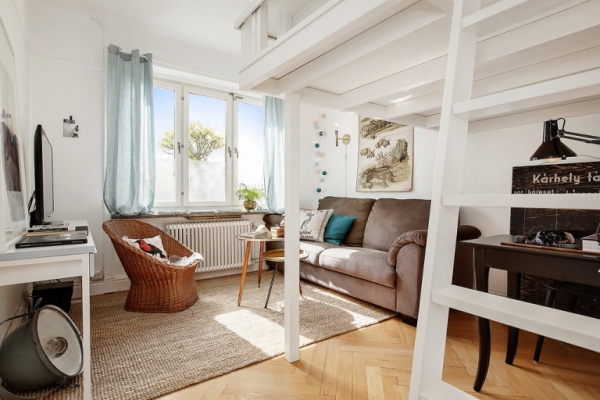 Size matters! But only when you know what to do with it. Small space living is an art that can be quite rewarding when you can bring out the best features from every corner of the home. With skyrocketing apartment and condo rental rates these days, it's become pretty useful to learn how to make a smaller, more affordable space work in your favor. Today's feature gives us a great example of how you can conveniently maximize certain spaces within your home.
With only 300 square feet to work with, this small space living quarter creates quite the comfy feel. The color scheme of this home is kept basic but modern with features including chrome accents in the décor. The various textures in furniture help to keep things interesting. The bedroom area creates a mini-loft look with elevated privacy. The workspace right underneath allows a great flow into starting the day upon descending from the bedroom. The kitchen is generous with counter space immersed in steel. Lastly, as we venture outside of the home, we discover that there is an ample amount of space for stretching the legs and getting a breath of fresh air. Not to mention that you are welcomed with a burst of vibrant colors to compliment any sunny day.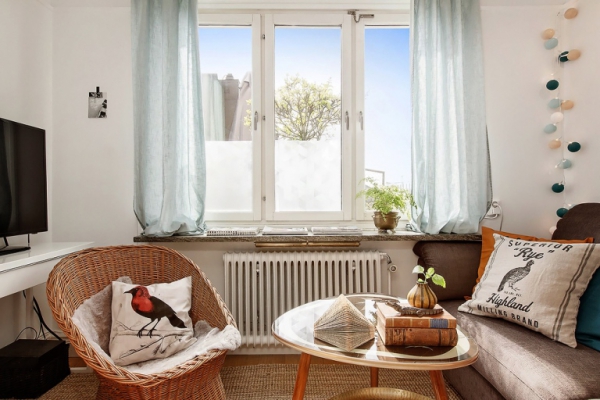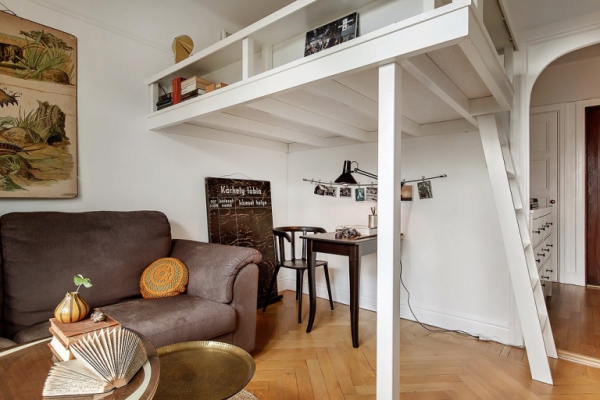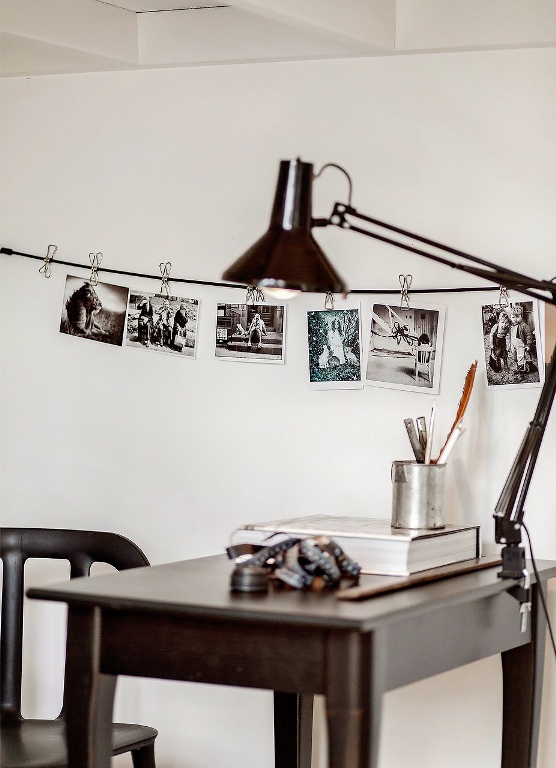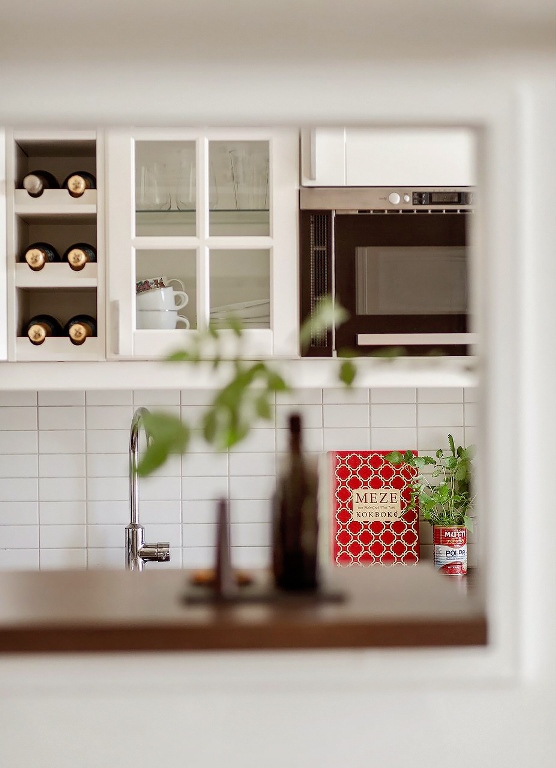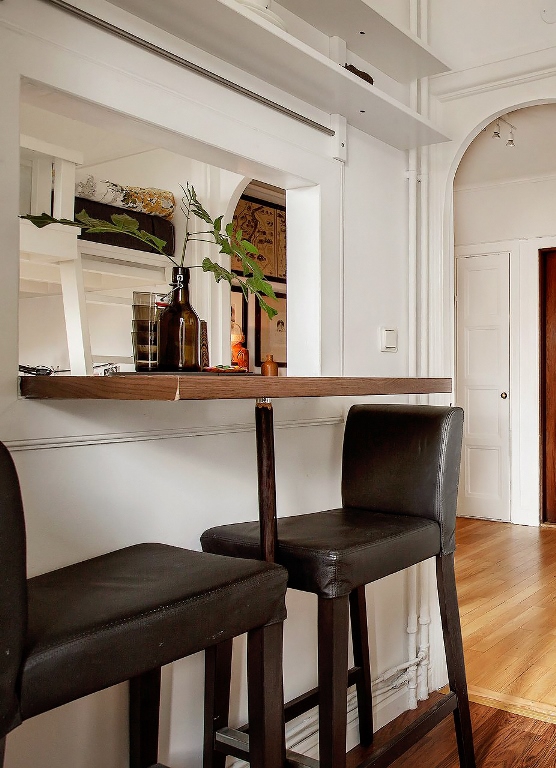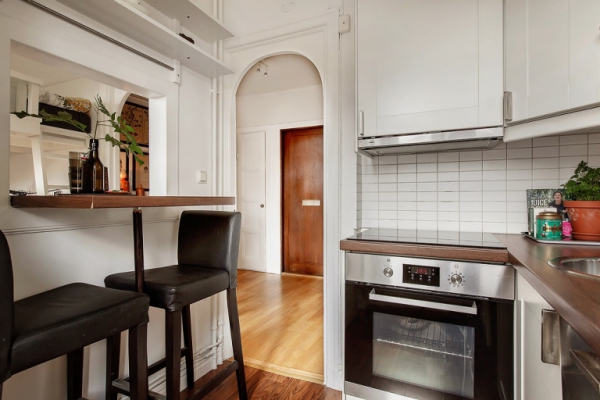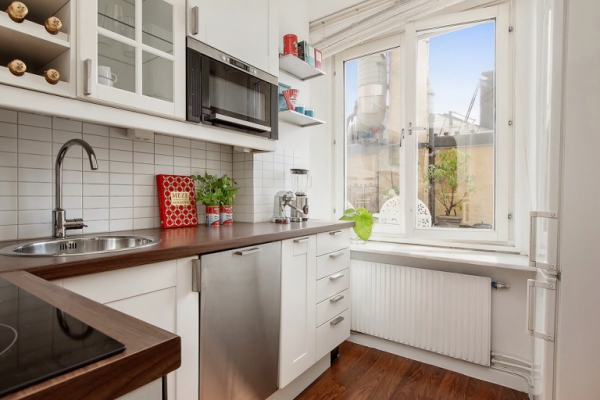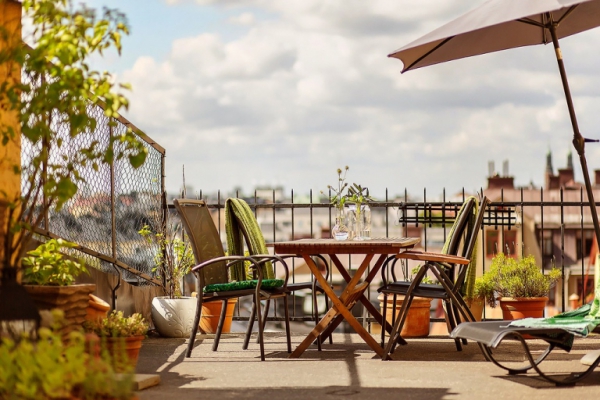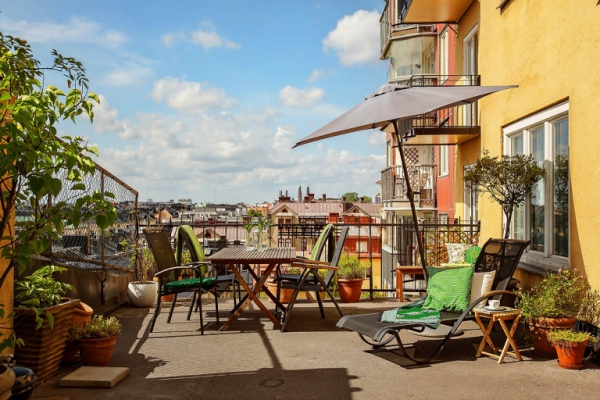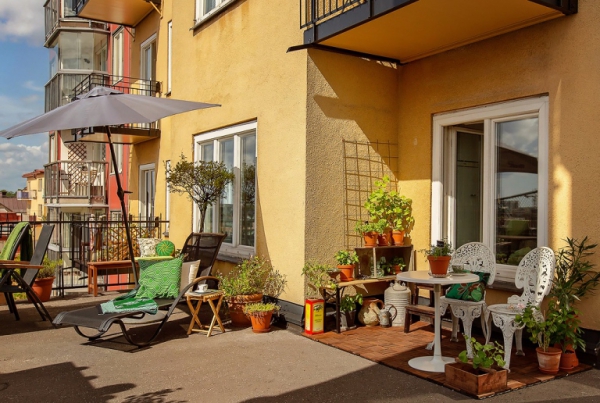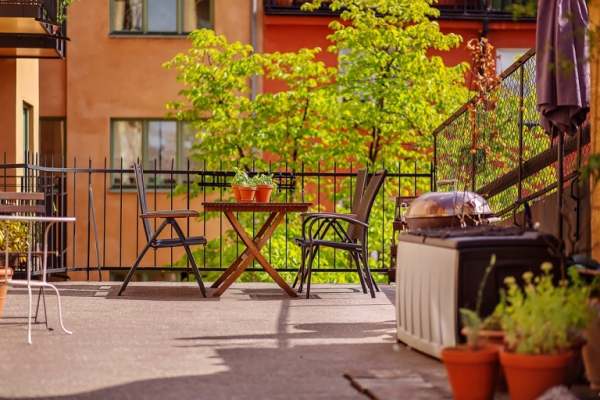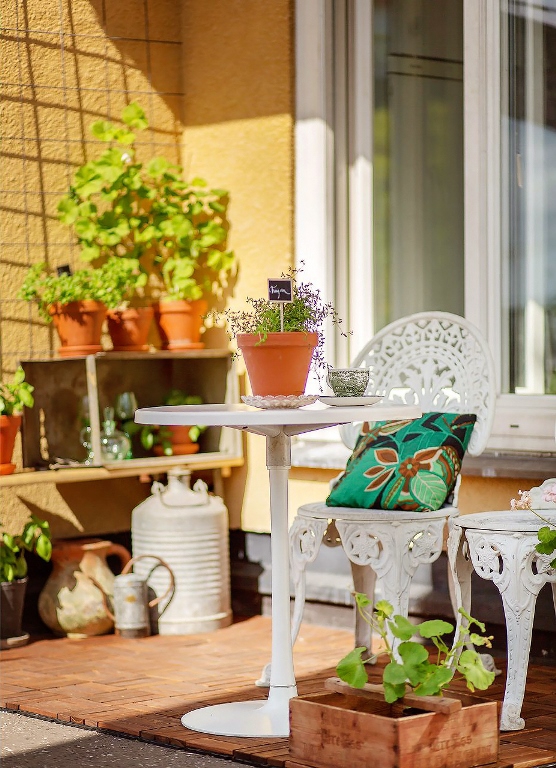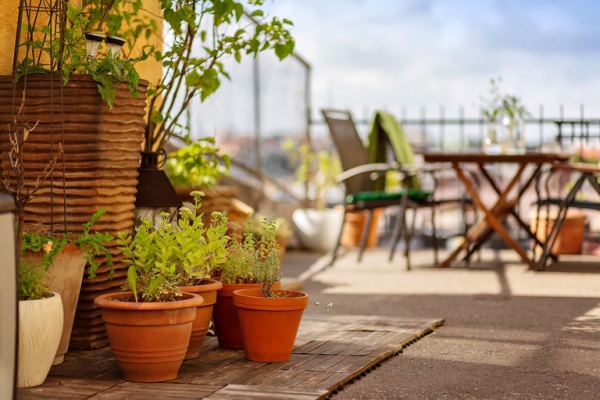 Like we mentioned before, small things are always filled with big surprises, so never underestimate small space living!
Тext is copyright to ©Adorable Home – interior design and decorating ideas