This two-story apartment is decorated using blacks, whites, and splashes of vibrant colors. White, brick walls give way to a very modern and industrial look while black tile flooring paired with wood provides warmth and contrast.
The kitchen in this apartment is clean and sleek. Bright white cabinets provide a stark contrast to the industrial stainless steel appliances and black décor.  The black and white apartment décor is continued throughout the flat and into the living room where even more apartment decorating ideas are displayed. Pops of hot pink are used in the form of throw pillows on black sofas which create focal points throughout the space.
In continuing with the overall harmony of the home, white brick walls are visible throughout, giving the space interest and character. The apartment design changes quite dramatically in the bedrooms where warm purples are used which provides the space with a feeling of relaxation and comfort. The bedrooms become very inviting when plush, soft fabrics are paired with warm, pastel color tones.  Stark white walls continue to be the theme, but the use of color in each room keeps the space from becoming stagnant.
The bathrooms in this apartment are modern yet simple. So as not to be overdone, splashes of green in the form of small plants keep the space from being too cold. To keep this particular apartment from inspiring coldness, splashes of color are used throughout. In addition, the warm tones of wood and painted brick walls again provide interest and character.  When looking for interesting apartment decorating ideas, keep in mind simple color scheme mixed with small pops of color.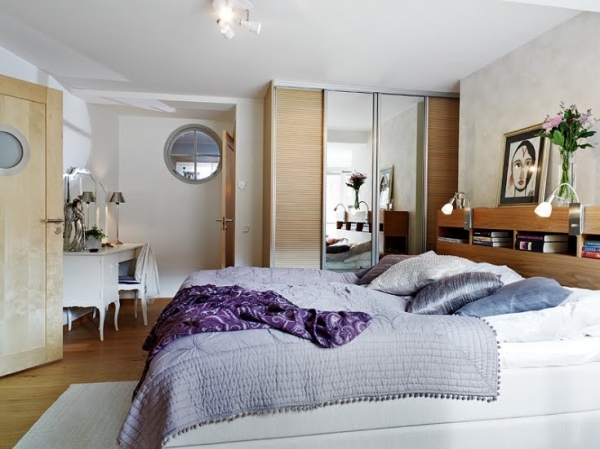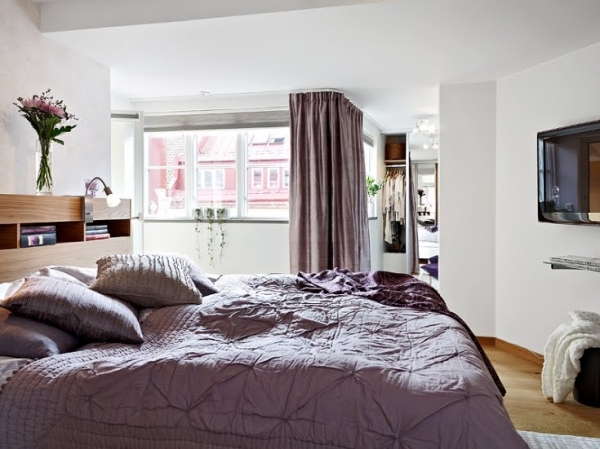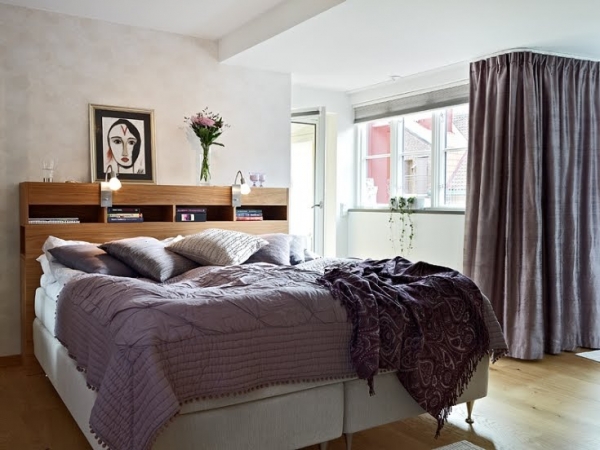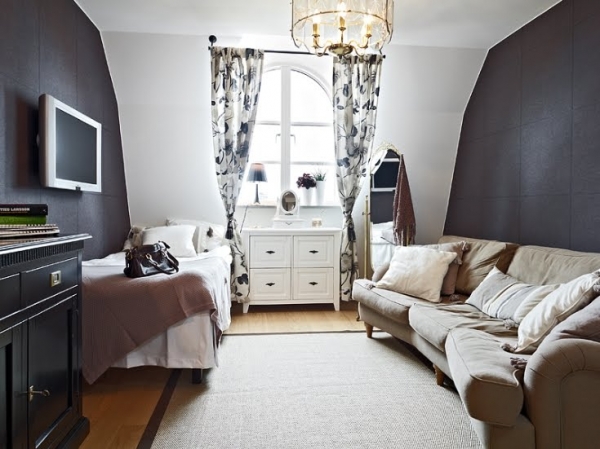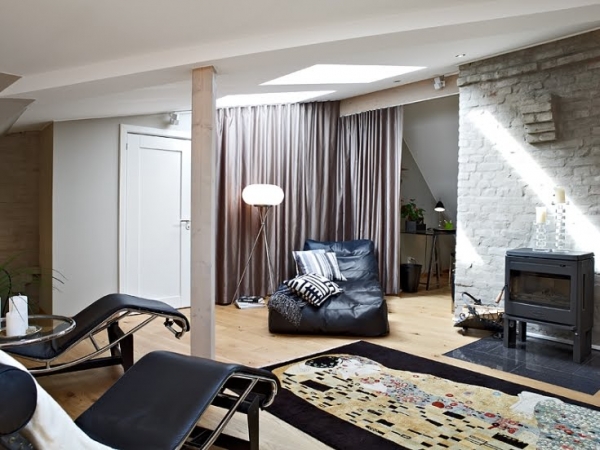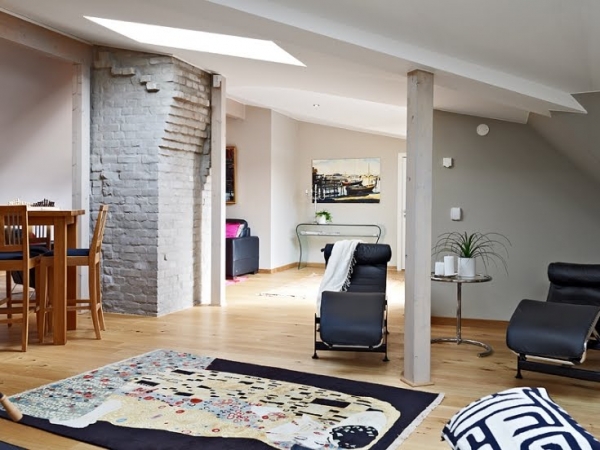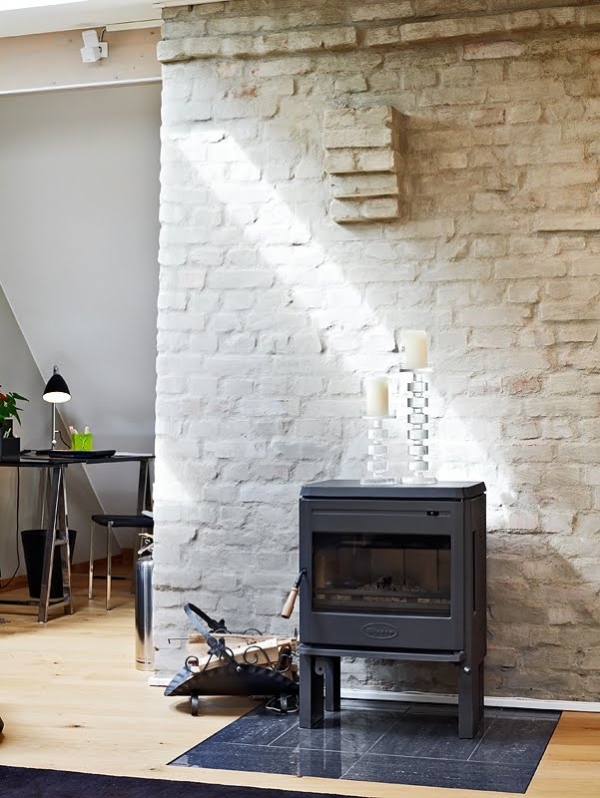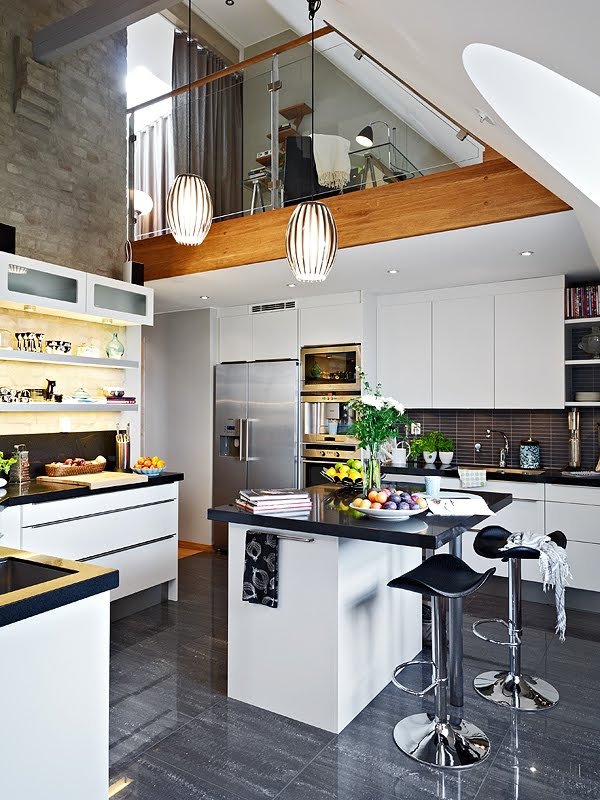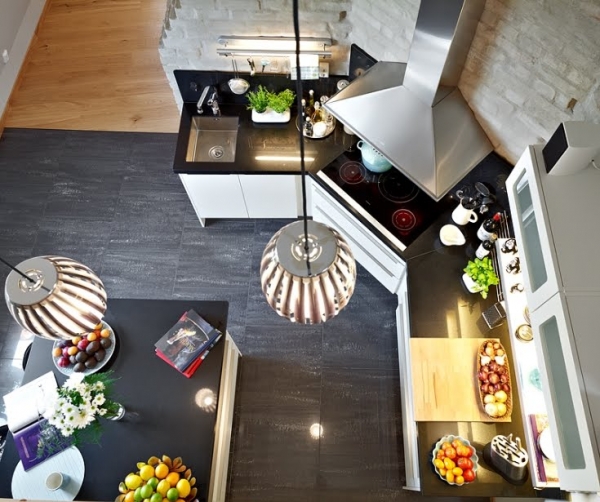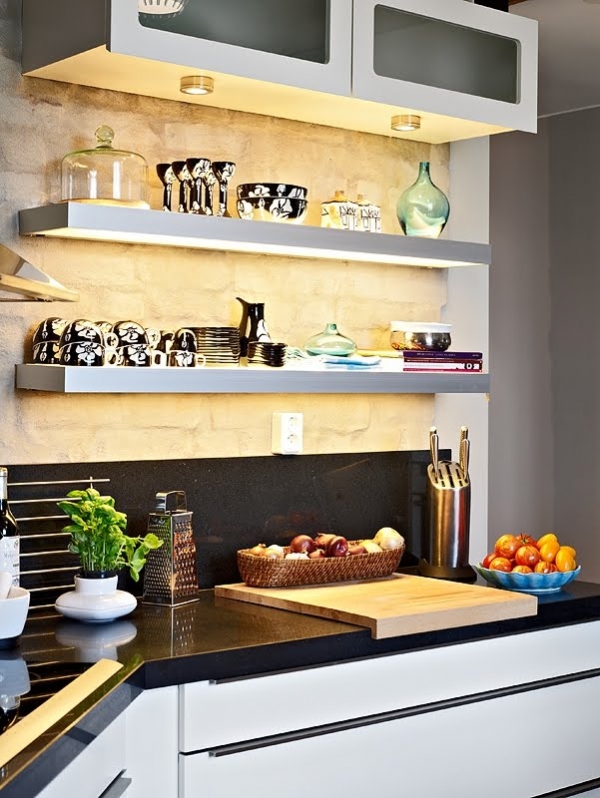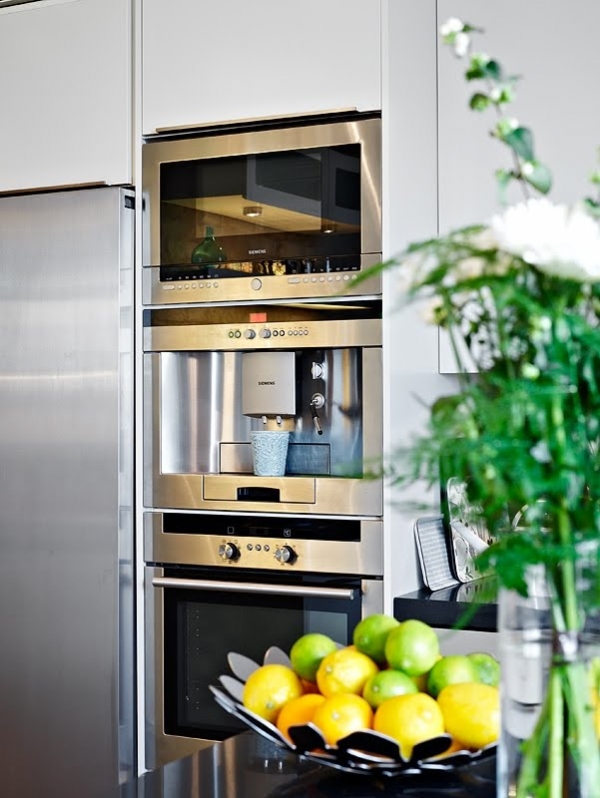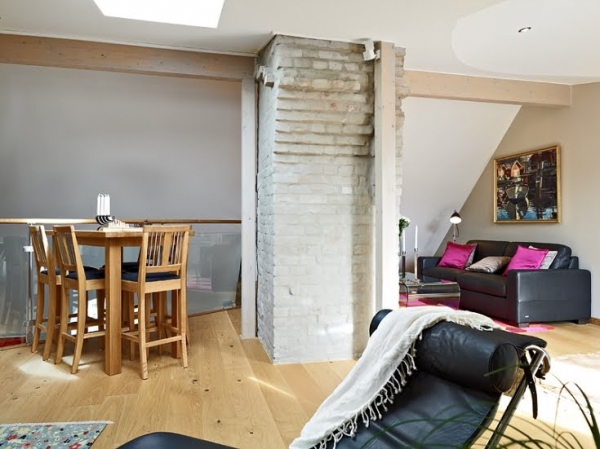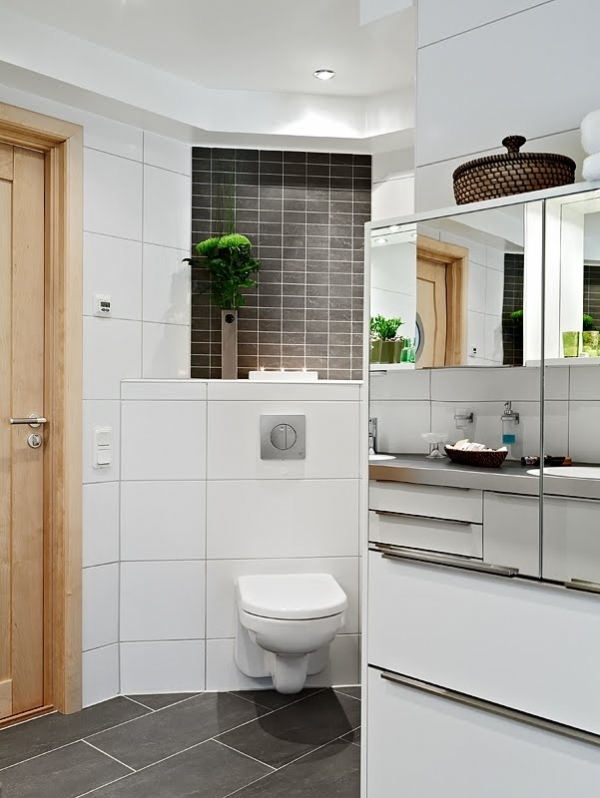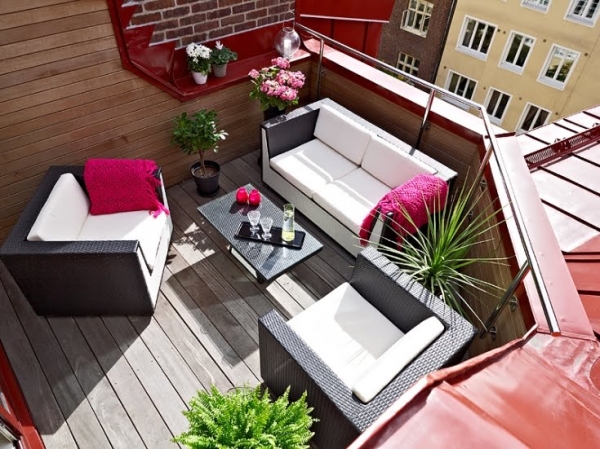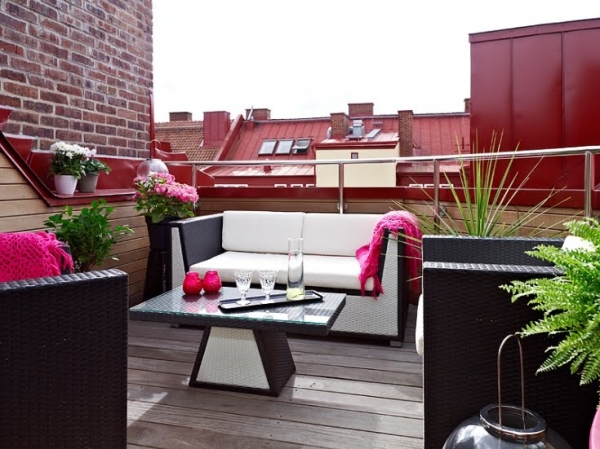 Images found here