We are absolutely in love with this gorgeous Mexican style home in Costa Careyes, Mexico. The mesmerizing blues and yellows, combined with the uniquely modern design, create a space that is relaxing and one of a kind.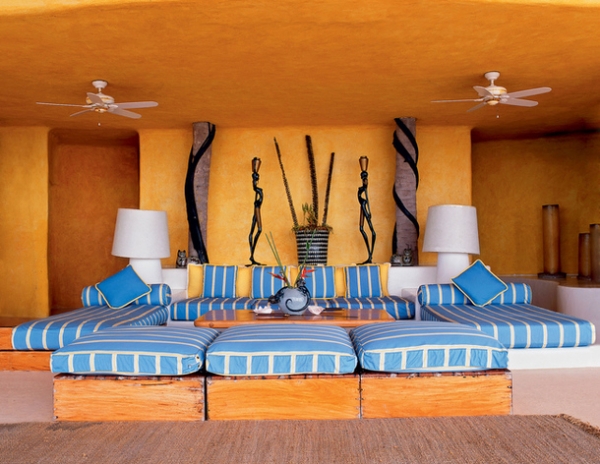 The seating area has yellow-orange walls, with blue and white striped cushions. In the middle of the seating area there is a wooden table, decorated by a fantastically unique vase. Two elegant statues and two pillars, with matching detail, frame the space. The detailing on the pillars and the vase connect through the use of curves, uniting the decor in this beautiful area. The sleek and clean-lined white lamps add a lovely contrast, and fit in nicely with this Mexican style decor.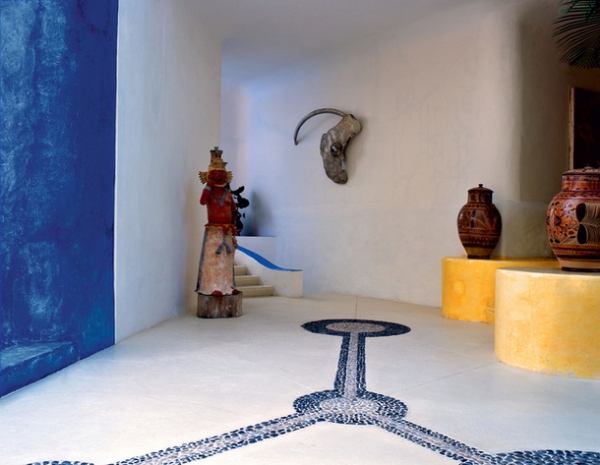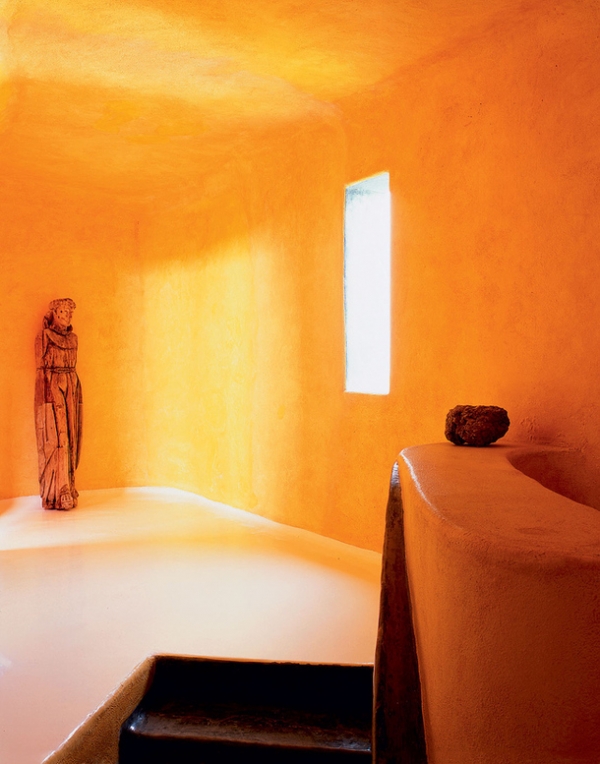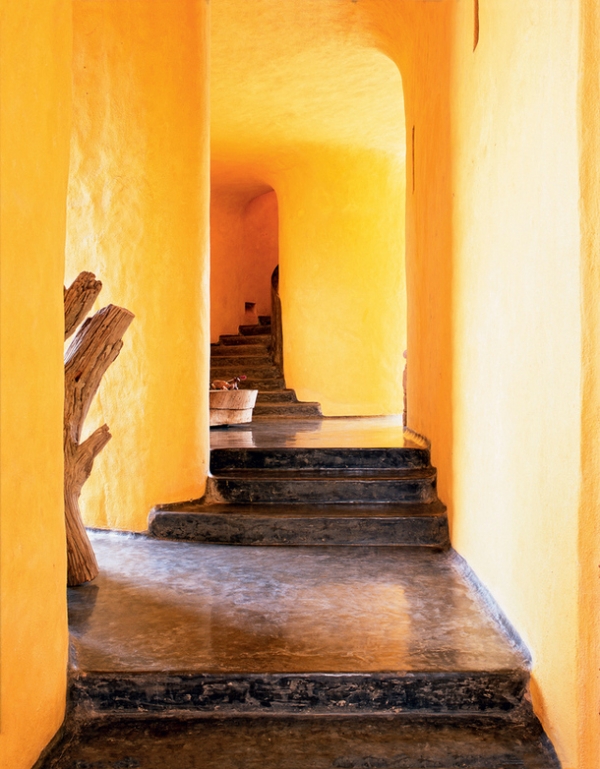 Gorgeous white floors with beautiful dark blue and gray detailing add luxury and interest. Intricate brown vases sit on top of the built in yellow tables. Bright blue and white walls, set in opposition to each other, complete this room, specifying and brightening the space at the same time.
The bright yellow in this home is interesting, playful, and bright. It looks gorgeous against the whites and the darks. Simply stunning.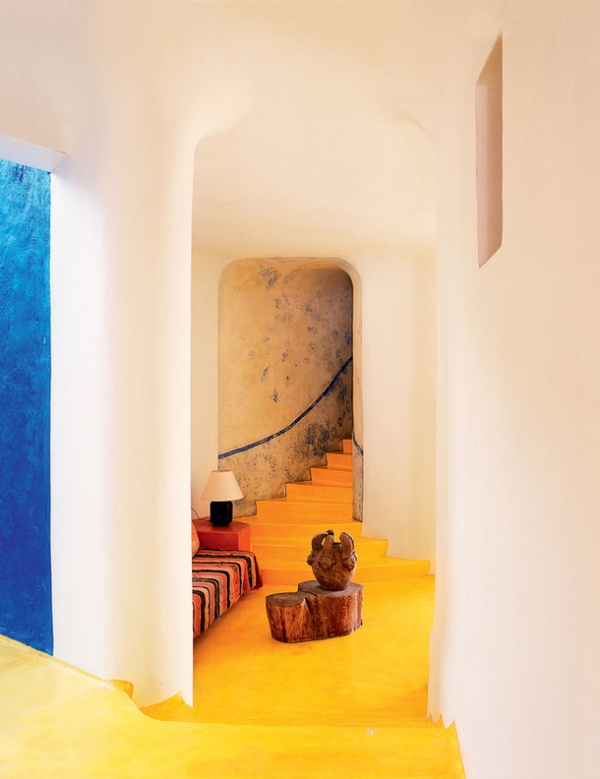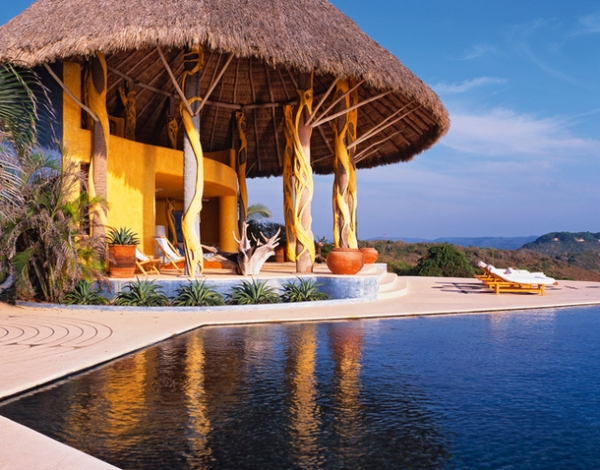 The outside of this Mexican style home is mind-blowing, with its bright blue exterior and yellow accents. The large luxurious pool has simple lines and breathtaking views. Unique and picturesque bright blue towers fill one side, and on the other, hills and open skies. A couple of loungers and a patio complete the space beside the pool. The patio has a palapa roof, and a yellow exterior. The pillars that support the patio roof, have a fantastic curvy detailing, adding interest and a bit of fun.
This Mexican style home uses the complementary colors, blue and yellow, to create a beautiful contrast. It sticks with clean lines, giving the space an open and modern feel. Intricate decor adds unique detailing to this marvelous space, adding even more special to this riveting home.
Uniquely gorgeous and simply stunning.