In this article we'd like to share with you a beautiful house design originally meant as a Swedish family accommodation. The beautiful interiors will leave you spellbound as we explore one clever idea after another. The designers have used astute storage ideas to make the compact home appear airy and spacious.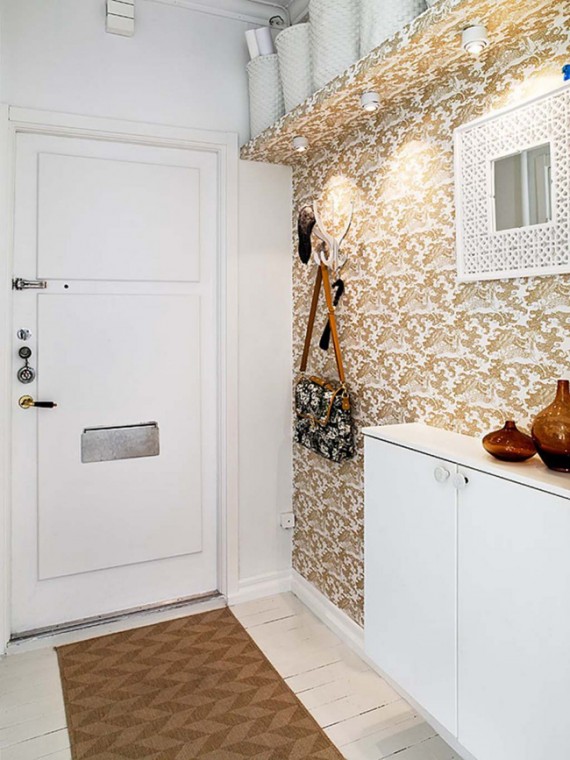 As you enter, the golden embroidered wallpaper gives you a warm embrace. The designer has created a storage shelf atop artistically decorated with white cans. A white cabinet below provides additional space leaving the external area uncluttered. The living room of this house has minimal but classy furniture –grey couch and grey ottoman that match the grey carpet. A white bookshelf and a full length mirror keep the décor simple and elegant. The dining room alongside the kitchen features a white theme as the rest of the house design and is interspersed with colorful accents. The bright pink wall art and the flaming orange candle stand add a lively burst of color thus bringing a cheery feel to the entire space. The bedroom is cozy and inviting with a few wall artefacts so as not to cramp the space. The overall white and black theme is followed here with furnishings complimenting the objet d'art.  The pieces displayed are a bit eccentric and retain the essence of the design.
The bathroom is sleek and modern with grey tiles. Starlight provides a flattering view of this room. The shelves are stacked one on top of the other giving more space without occupying much room. Similarly a storage space outside the bedroom rests behind a curtain. Its adjustable shelves can be tailored to store an assortment of objects of all shapes and sizes. The small house ideas seen here are guaranteed to transform even the most crammed space into an expansive elegant home.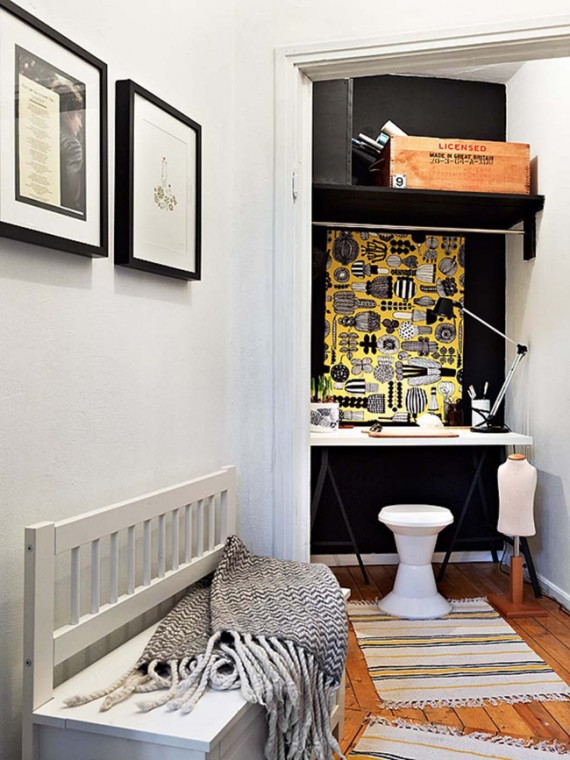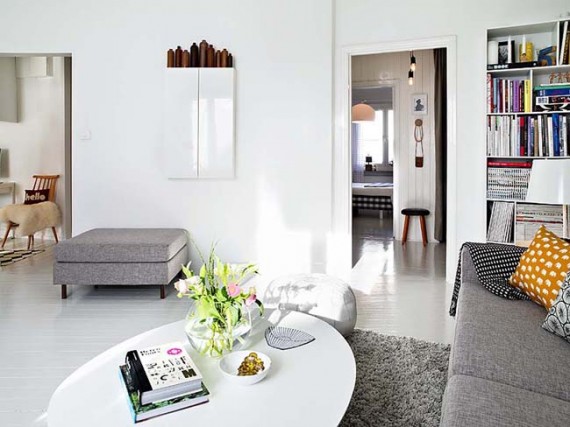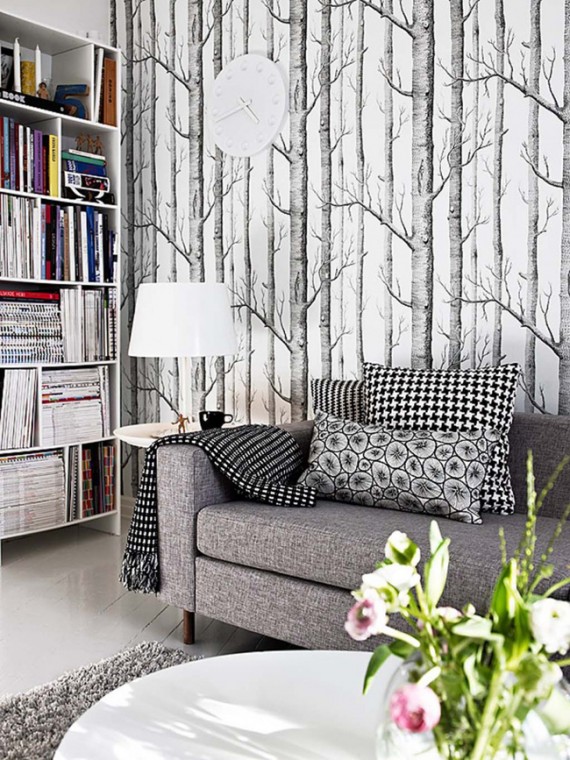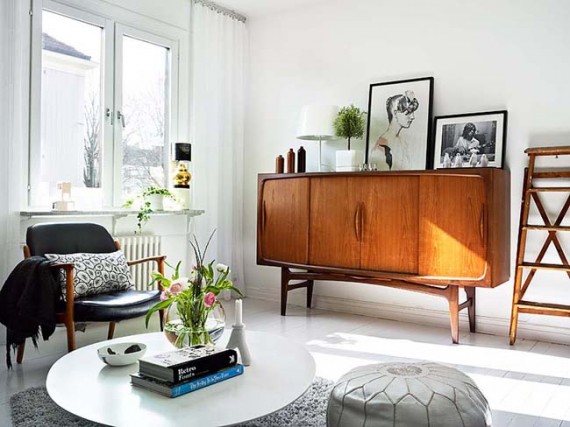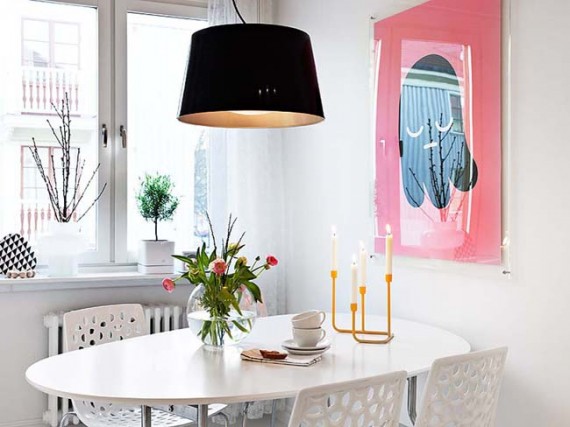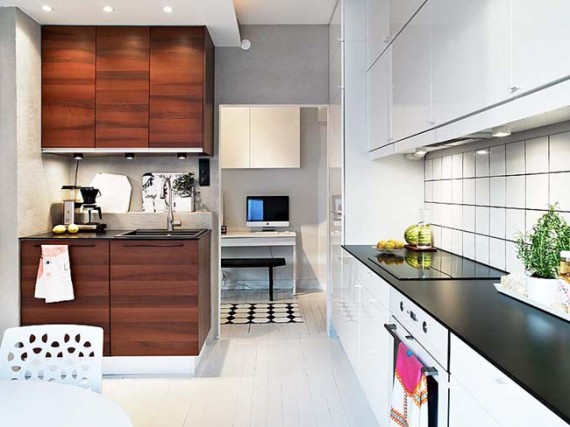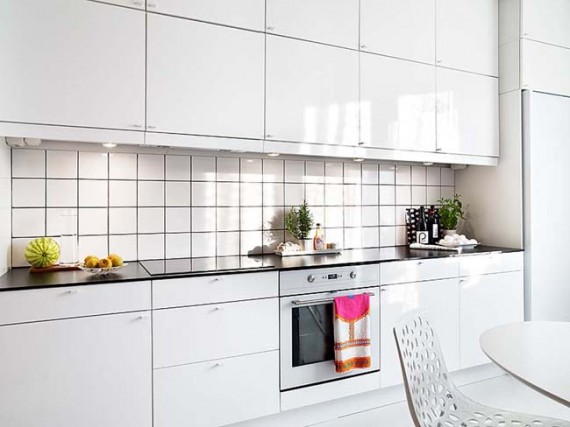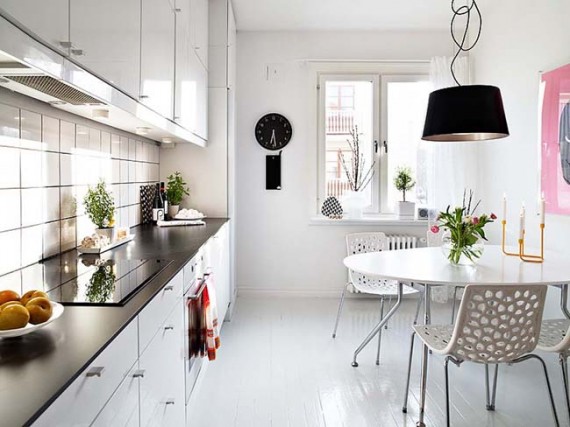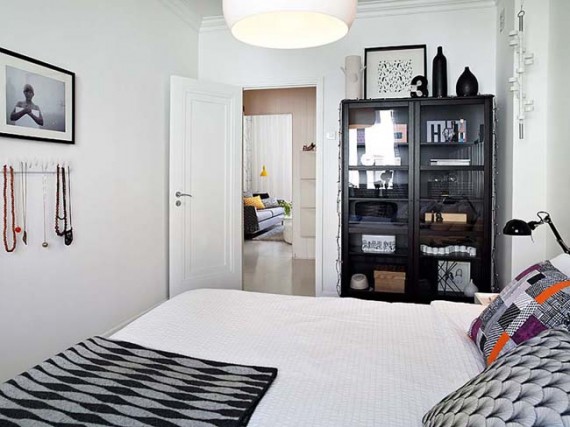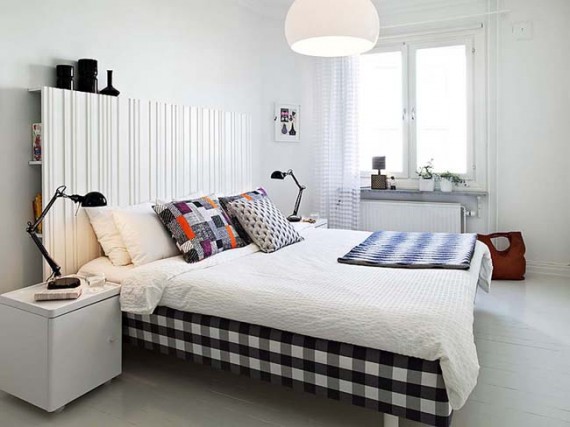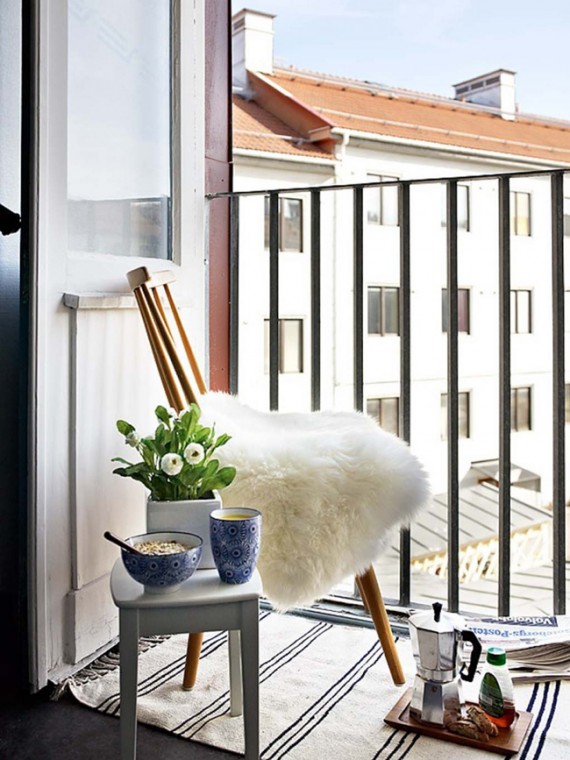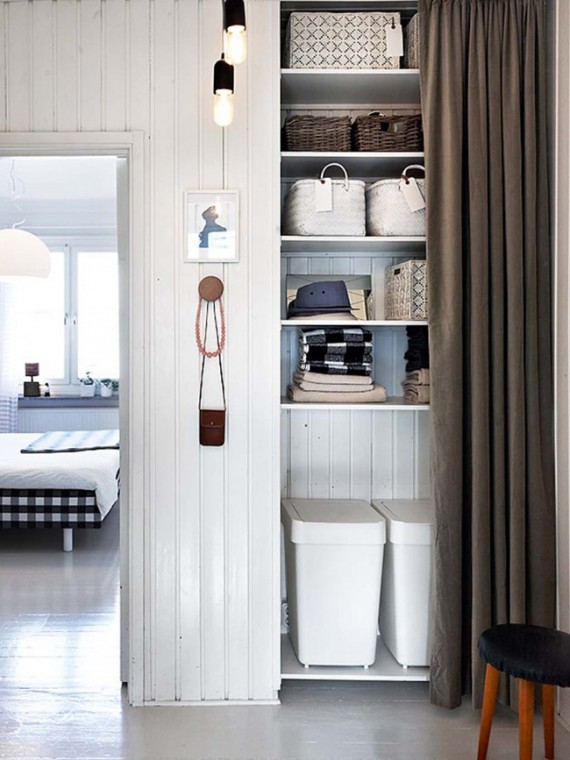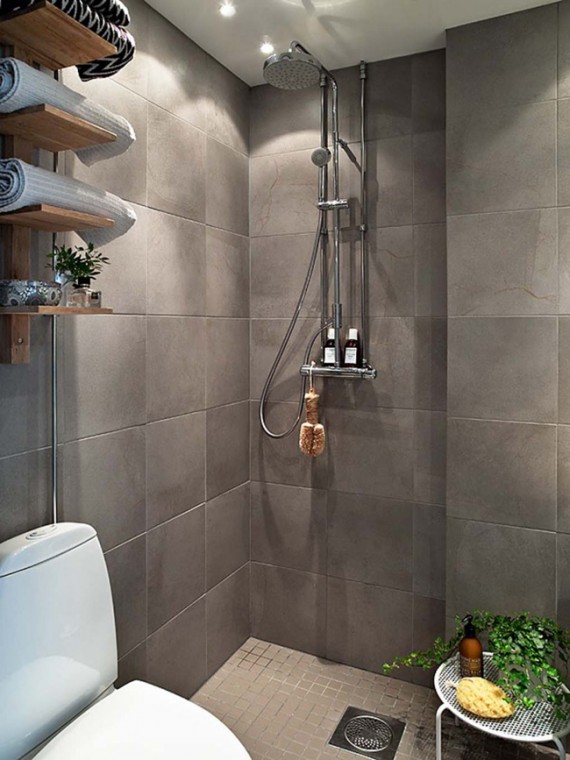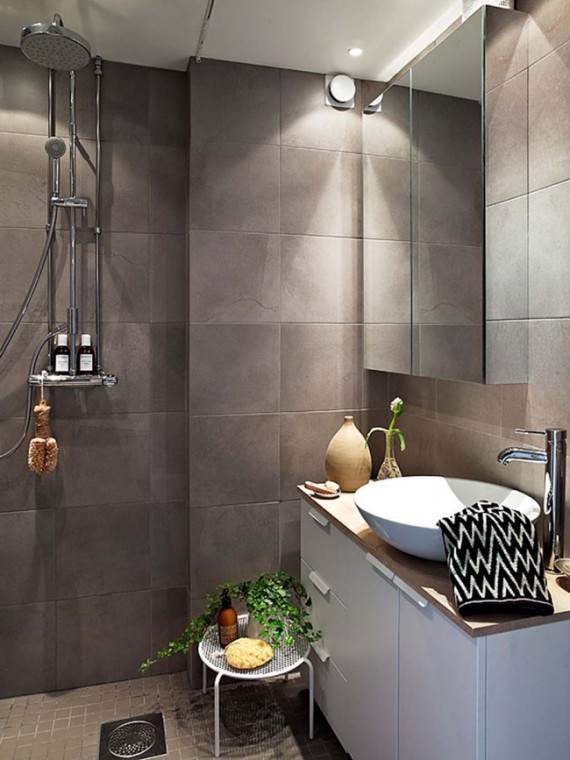 Images found on: Home Designing