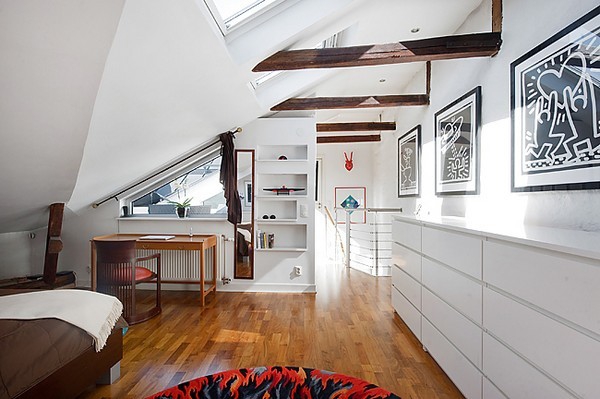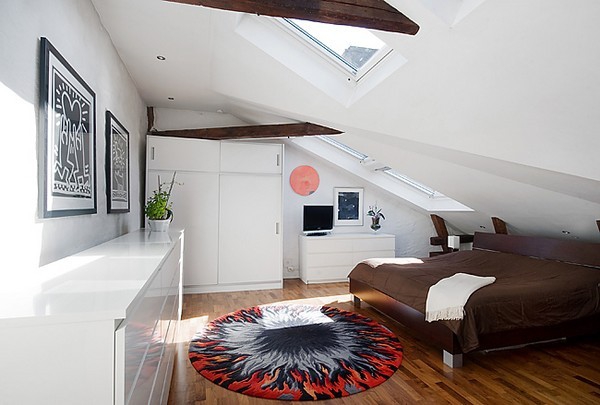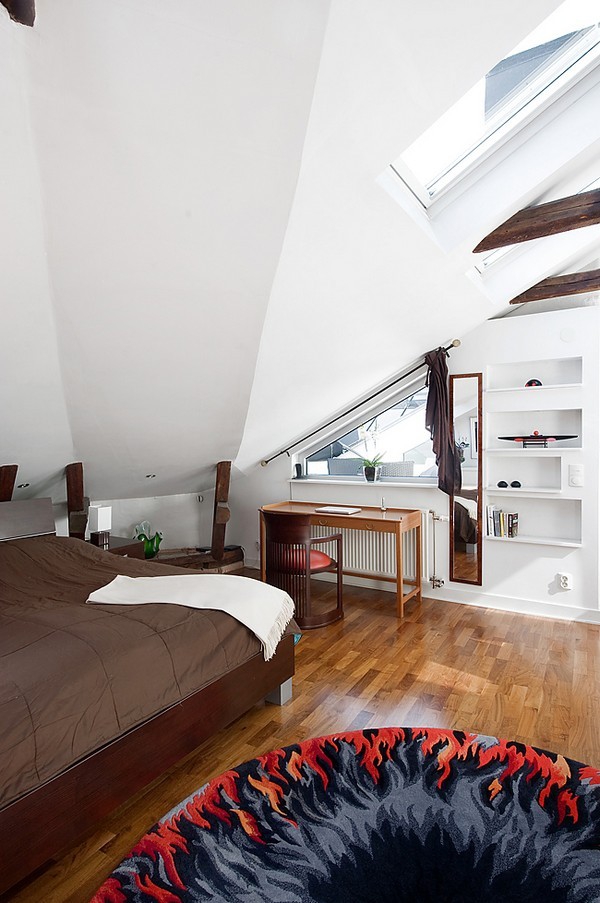 This duplex apartment strikes us as one that an artist (of any kind really) would just dream about living in. The size of it is perfect for a couple of just a single person, and the slightly eclectic touches in the décor are very fresh and yet sophisticated at times. For one, in the bedroom there is a rather large rug with a flame pattern on it. This really doesn't necessarily go with anything in the room, especially the more upbeat framed prints across from the rug. Interestingly enough though, this does manage to work very well.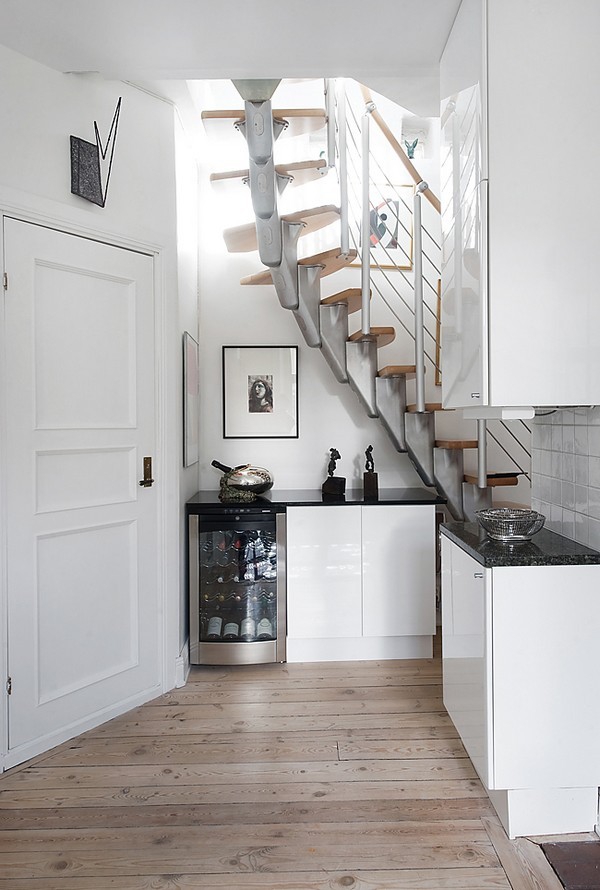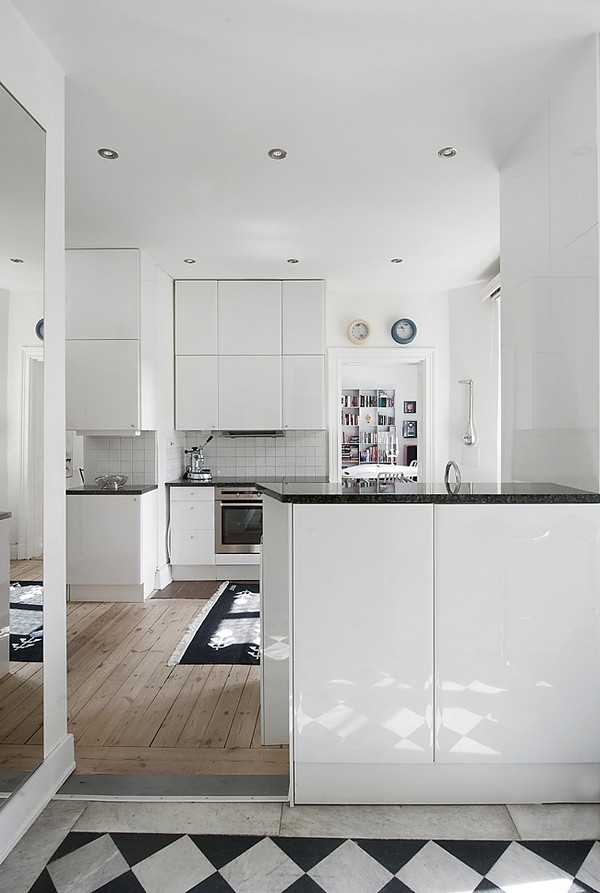 As you make your way down the stairs you'll find yourself in the kitchen of the duplex apartment, which is actually pretty simple in its design. There's not a whole lot to it really; the unfinished wood floors contrast well with the starkly white kitchen, while the splashes of pattern in the tile and the rugs tie it all together nicely.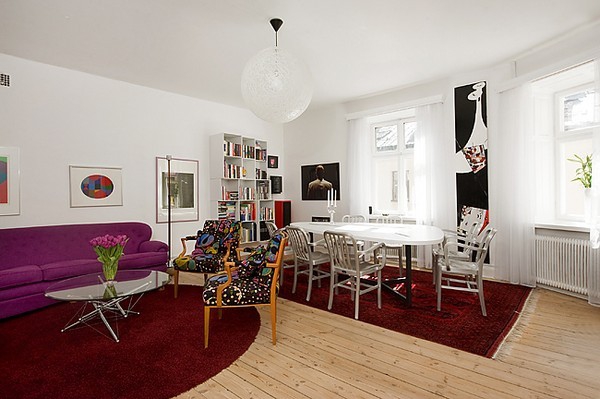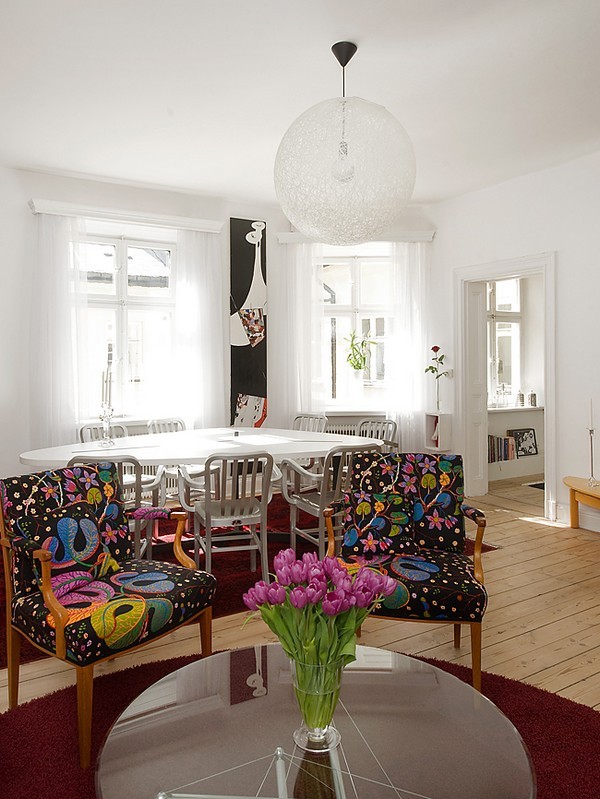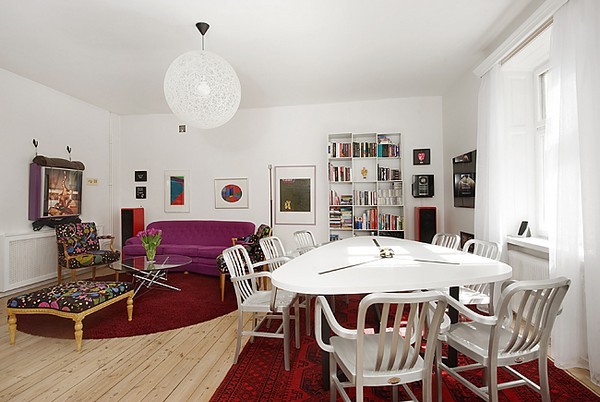 The living room undoubtedly stands out alone amongst the rest of this duplex apartment. The flamboyantly awesome purple couch is without question the focal point of the room, but everything else is structured around it suitably. The burgundy rugs interestingly match the couch, while the nearly psychedelic chairs and ottoman also just fit right in seamlessly. You'd think these pieces were all picked up at some awesome garage sale, which very well could be the case, but nonetheless they look great together.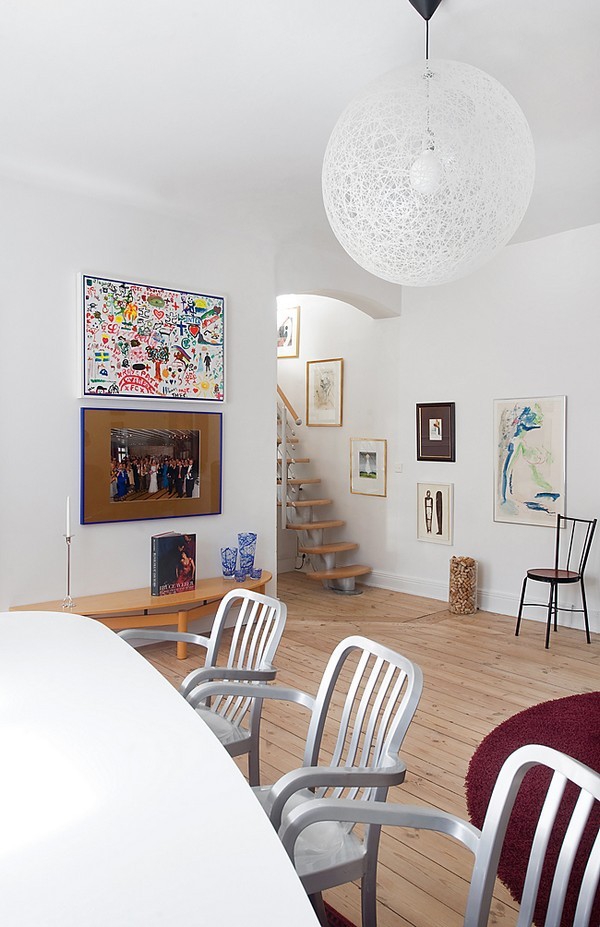 We do appreciate the pieces of art and prints that are scattered on all of the walls throughout the apartment. It really adds to the individualism that already exists, but in no way is overdoing it.
The home is overall very cozy and well put together. For a home that is rather simple in its appearance it still does have a very positive impact that sticks.