This beautiful condo is located in Massachusetts. We love the use of color in this design, it lends itself to a calm and beautiful atmosphere.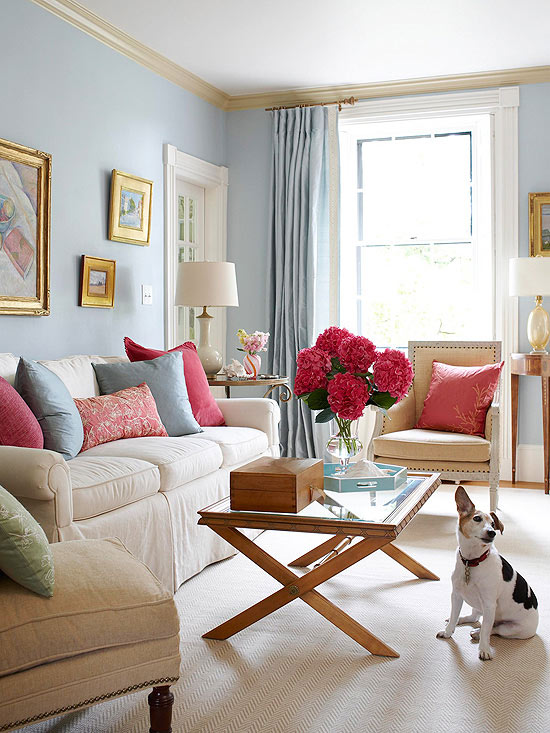 The living room has wonderful pale blue walls. The continuation of the blue in the curtains is the perfect touch. Cream crown moulding lines the ceiling, framing the room and giving it a subtle glamour. The neutral colors and the stunning blues and pinks, create a delightfully romantic scene. The textured rug and the artwork with gold frames are wonderful choices, and we love how the gold frames continue the glamour found in the crown moulding.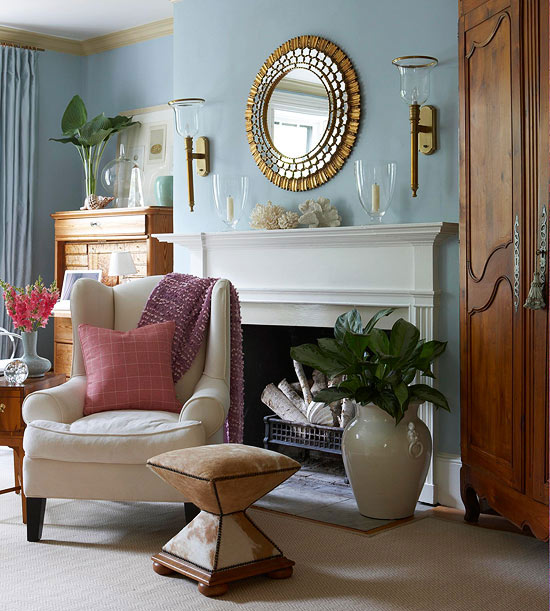 There is a magnificent white fireplace in this beautiful condo. A plush chair and a fabric stool, sits in front of it, and outstanding sconces and a striking mirror decorate the space above it: absolutely gorgeous.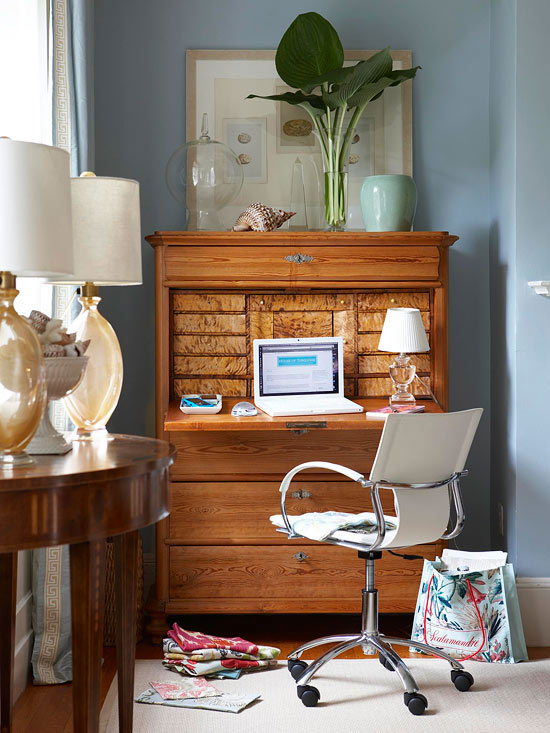 We love the mixture of wood in this area. A lovely wooden desk, complete with a beautiful white chair, provides an attractive working space. A dark wooden table with two brilliant lamps and a collection of seashells, sits by the window. The green plant looks phenomenal, complementing the design perfectly.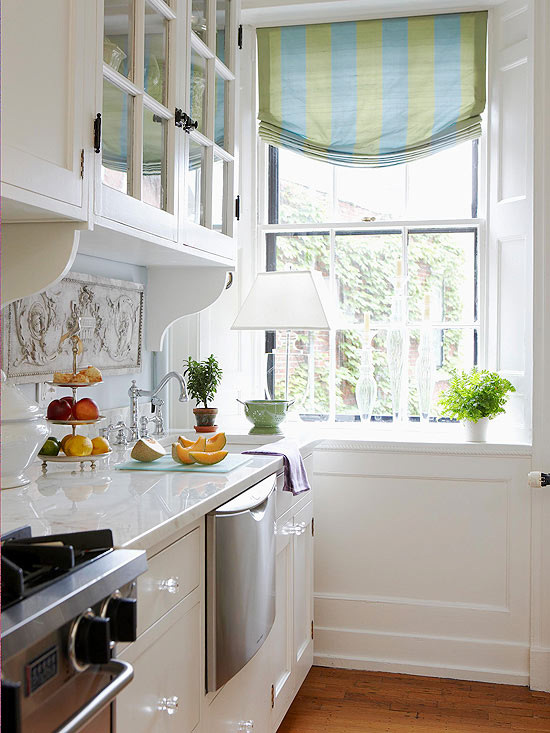 The kitchen in this beautiful condo is small but stylish. A large window provides a significant amount of natural light, and white cabinets and marble countertops, keep the space open and airy. The hardwoods are a toasty brown color, and the décor and the fixtures are top notch, fashioning a chic and inviting kitchen.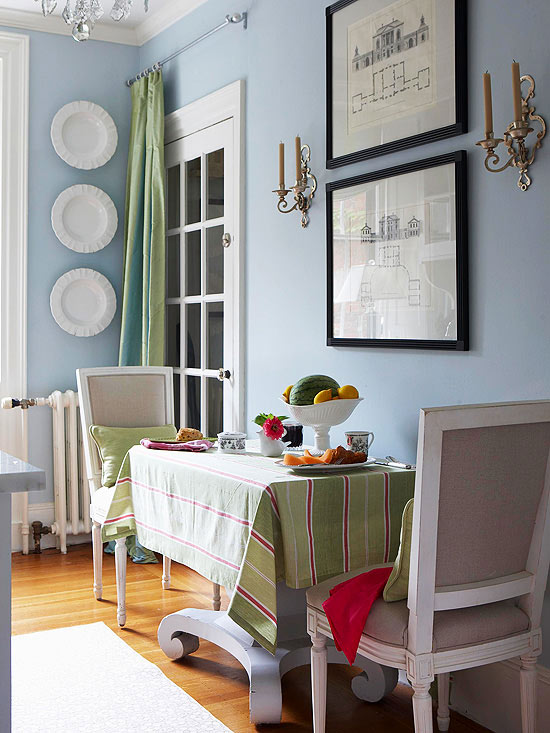 In the dining room, the chairs are absolutely fantastic. A striped tablecloth, green accent pillows, and ornate sconces, add color and interest. We love the plates on the wall: a creative and engaging touch.

Images found on: Mix and Chic
The bedroom is heavenly with its beautiful purples, large window, fireplace, and glamorous accents. The neutrally colored animal print rug is a wonderful addition, bringing a little reserved spunk to this serene design.
Do you find this design as peaceful as we do?