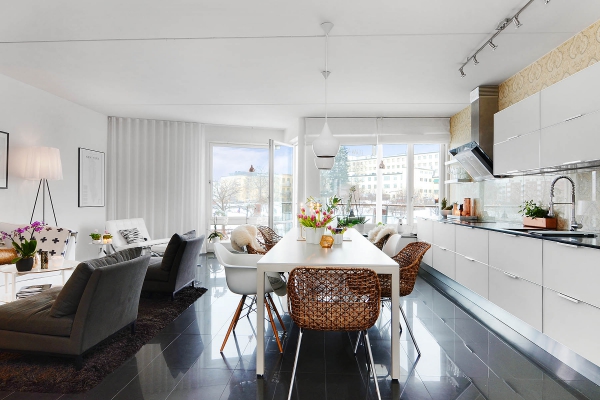 Deco-style has never been more fun! Who said you had to play it safe with shapes and designs? It's time to live a little! Forget what you originally thought about traditional black and white, as this Scandinavian apartment interior design challenges the rules with bold prints and textures. Watch out Stockholm, Sweden, this 936 square feet apartment may give your other apartments a run for their money!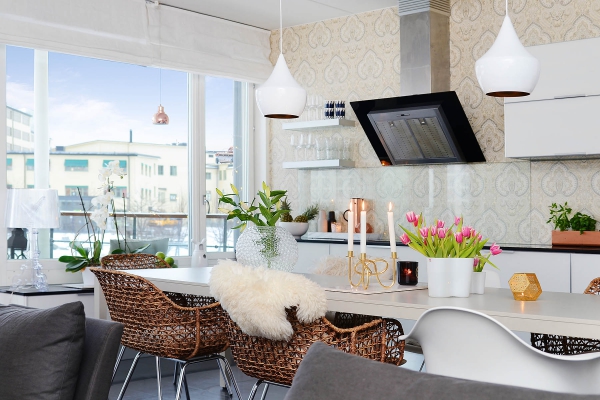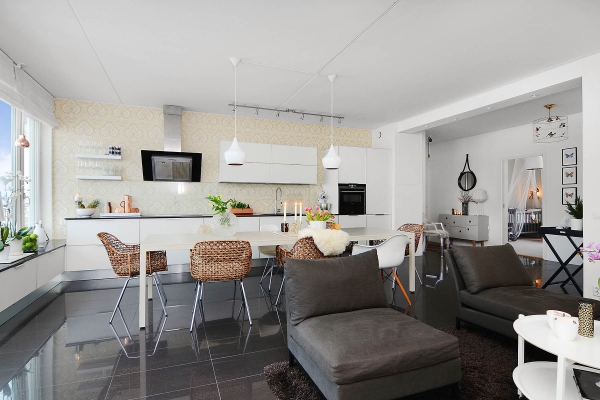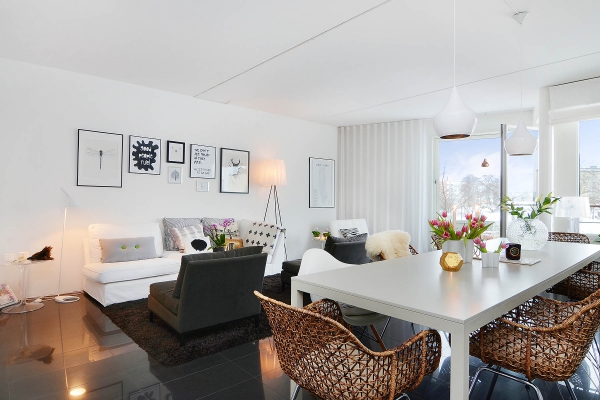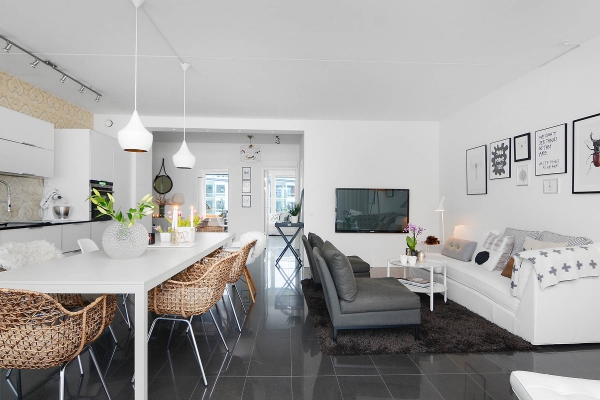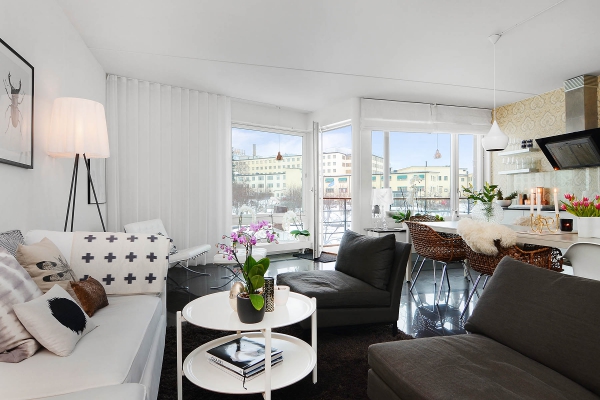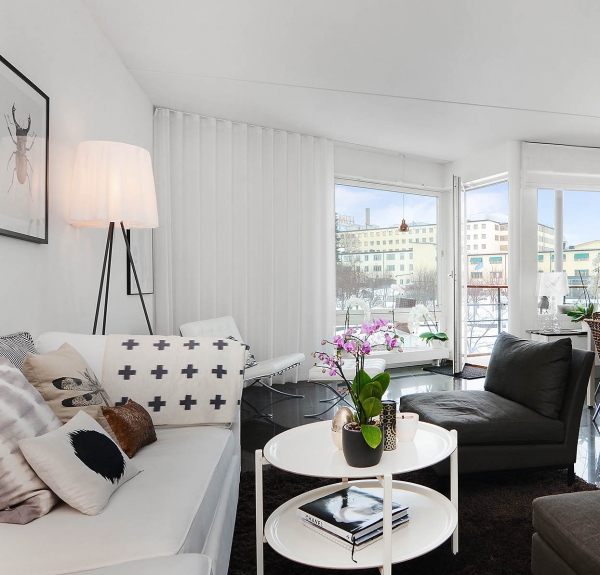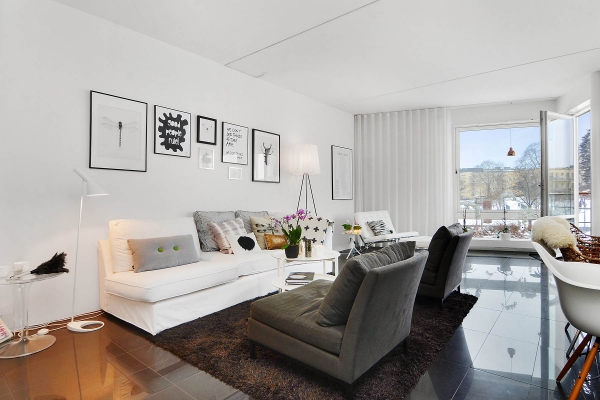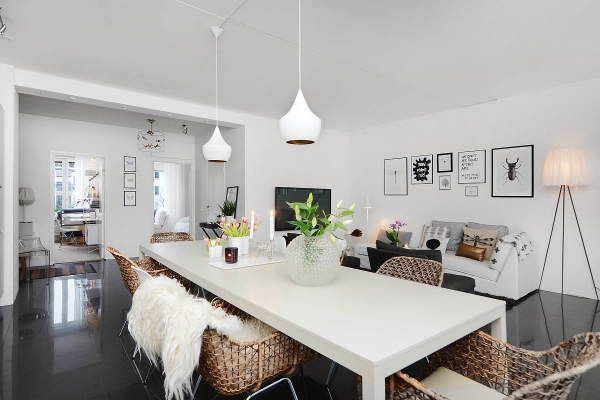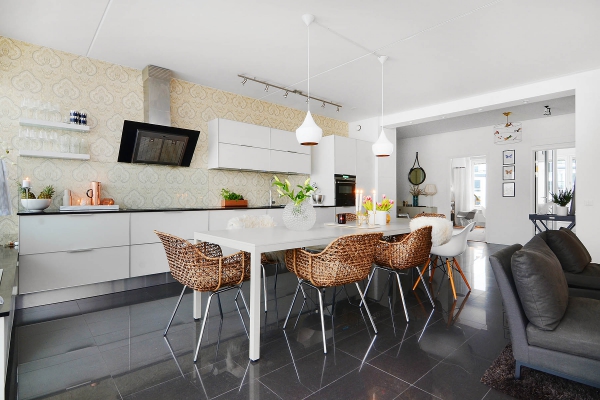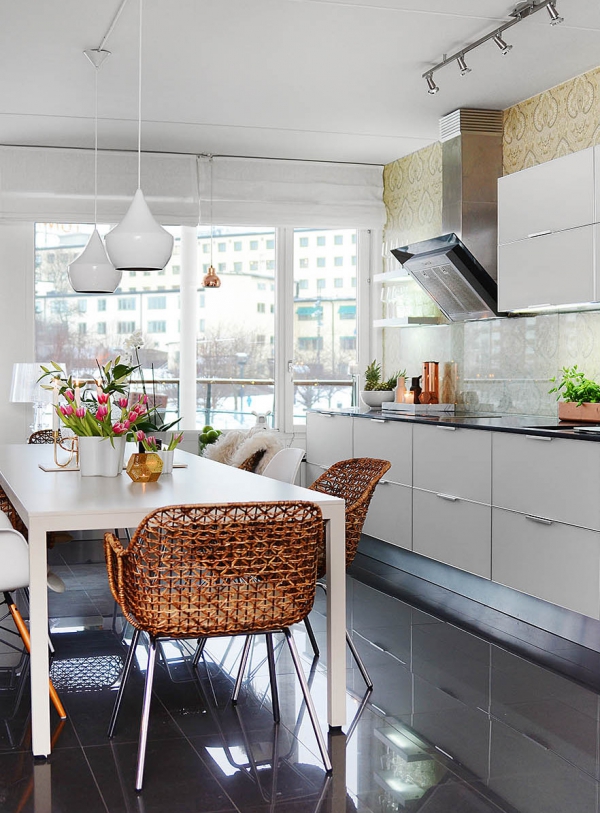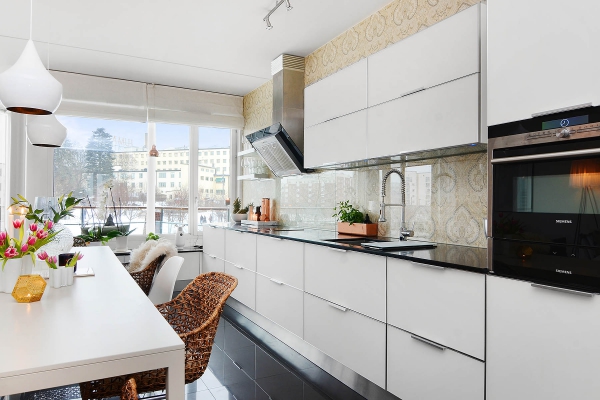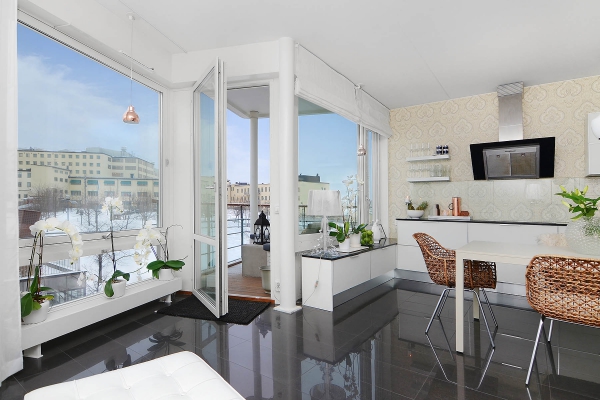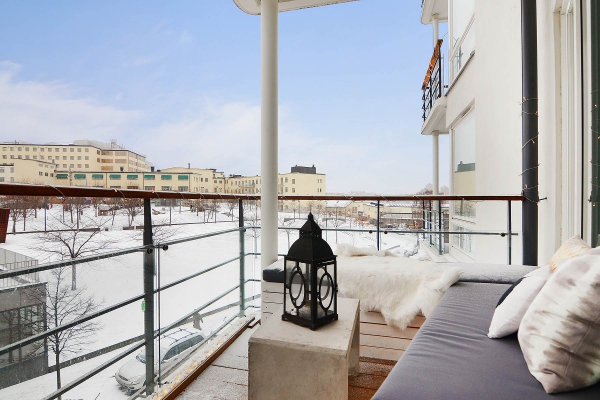 As we are welcomed into the living room, we are greeted by sliding glass windows angled to give some great dimension. The Scandinavian apartment interior design in this particular room gets really creative with mix-match couches that complement its patterned pillows, unique wall décor and other odds and ends such as the black feather duster for added spark. We thought that was pretty funny! We also really liked the fur throws for both the living and dining room. The dining room area blends into the kitchen area while bringing intricate basket-woven chairs to mix things up. The kitchen brings a little competition with its paisley gloss finish wallpaper. As we take a walk onto the balcony, we are instantly invited to take a seat on the sectional outdoor couch that continues this Scandinavian apartment interior design outside with more pillows and fur throws.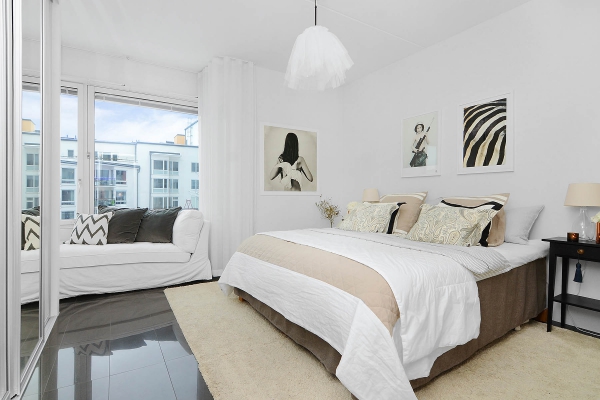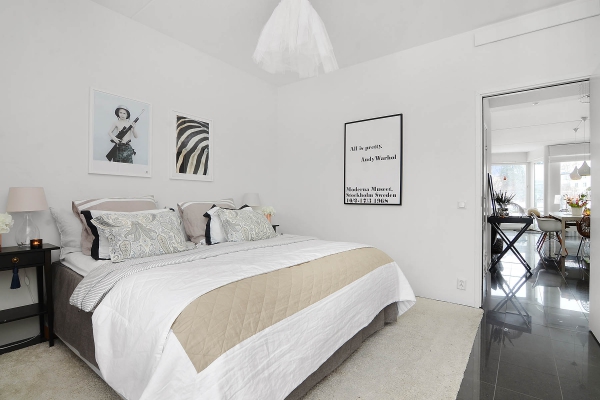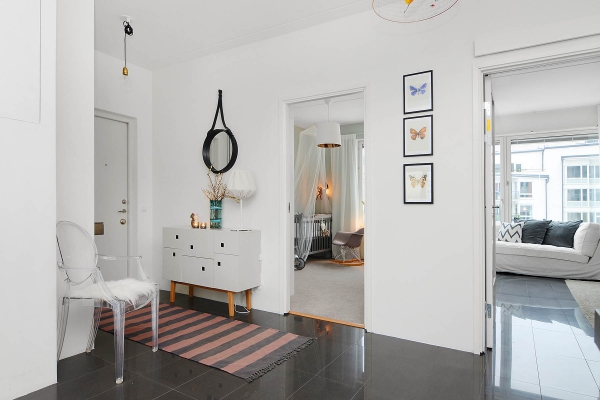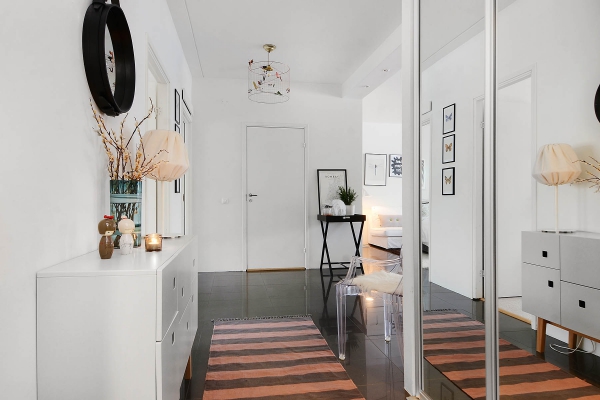 Going back into the home, we access the master bedroom through the living room. The master bedroom gives us even more black and white contrast with bold wall décor and soft neutral bedding. We really liked the mini-couch complete with more bold pattered pillows by the windows that suggest a nice view on a beautiful day. An interesting feature is that the use of the different patterns create lines that being attention to certain parts of this Scandinavian apartment interior in a pretty clever way.
This is the kind of apartment that will always be a feast for your eyes. There are always little details and surprises at every corner. The writing is on the wall!