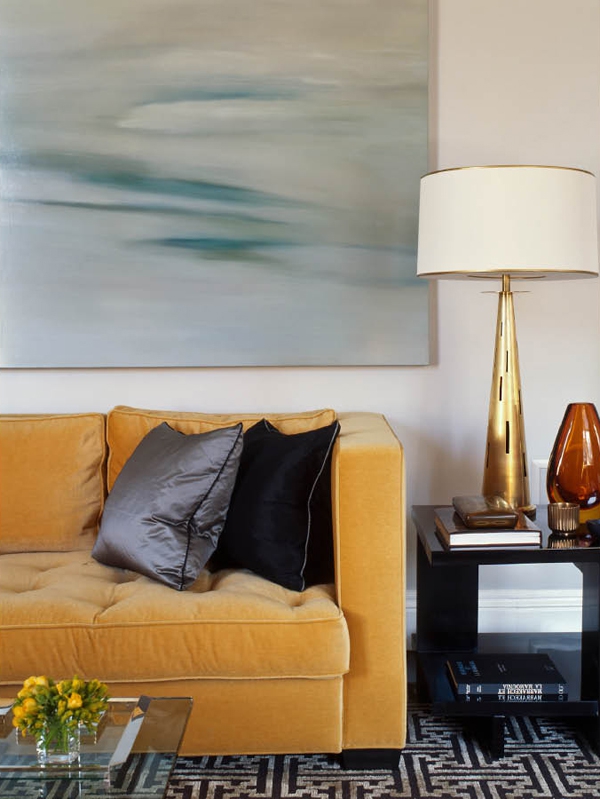 These amazing interiors are the work of S.R. Gambrel. They have gorgeous color palettes, an eclectic style, and a lot of personality.
The plush orange sofa in this design is delightful. Black and gray accent pillows adorn the sofa, and a gold and white lamp sits on a sleek black side table. The patterned area rug is fabulous, anchoring the room and adding a significant amount of interest. The serene artwork on the wall brings a wonderful teal to the space, and we love the touch of yellow and dark orange brought in through the flowers and the vase. A glamorous and eclectic style.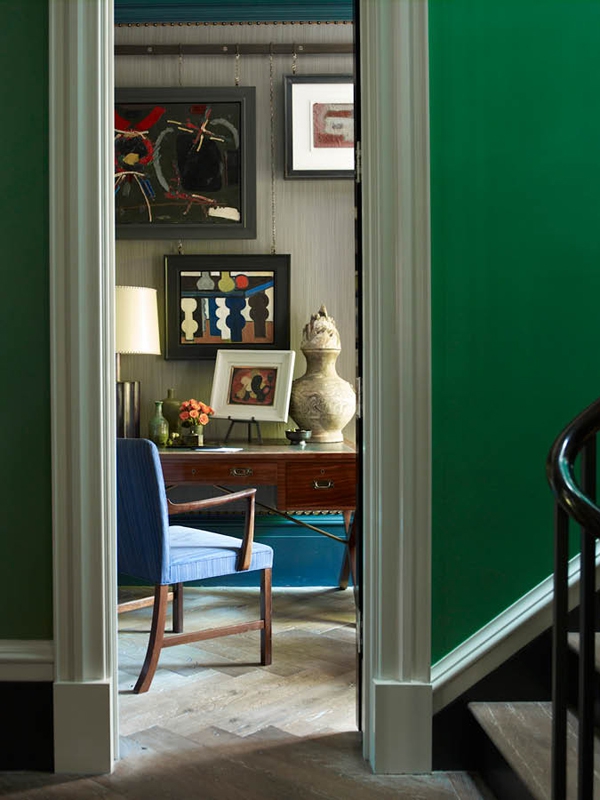 We are obsessed with the gray walls and the artwork in this room. The walls have a magnificent pattern, setting the awesome background for this beautiful design. And the artwork, hangs from a beam with its bold colors and fascinating textures: so amazing. A wooden desk is paired with a blue and wooden chair, and the baseboards are painted blue, bringing even more color to this brilliant design. We love the green walls outside the room.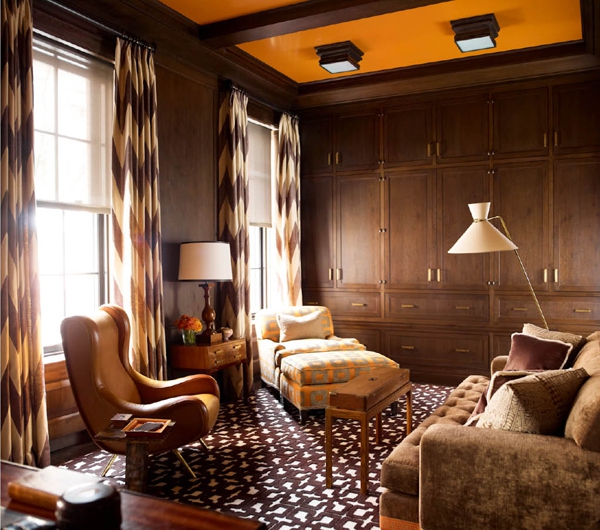 The pattern combination in this space is off the charts, we would never think to put all of these different but complementary elements together. Bright orange and dark wood adorn the ceiling, bringing a unique touch to this eclectic style, and dark wood drawers and cabinets are built-in, providing a large amount of storage. A plush sofa, an orange and gray chair and ottoman, and a luscious leather chair, complete the seating area, and a slender wooden coffee table sits in front of the sofa. We are in love with the slender coffee table, it grounds the design, making sure this elegant room stays welcoming and cozy.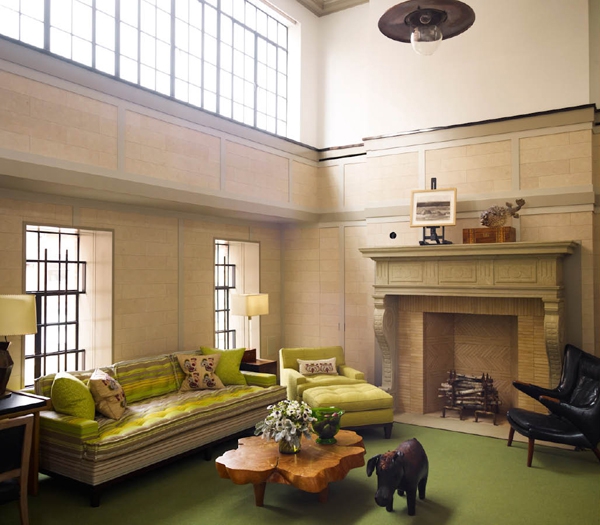 The walls and the black leather chair in this space are sublime.
What do you think? Are you a fan of this eclectic style?