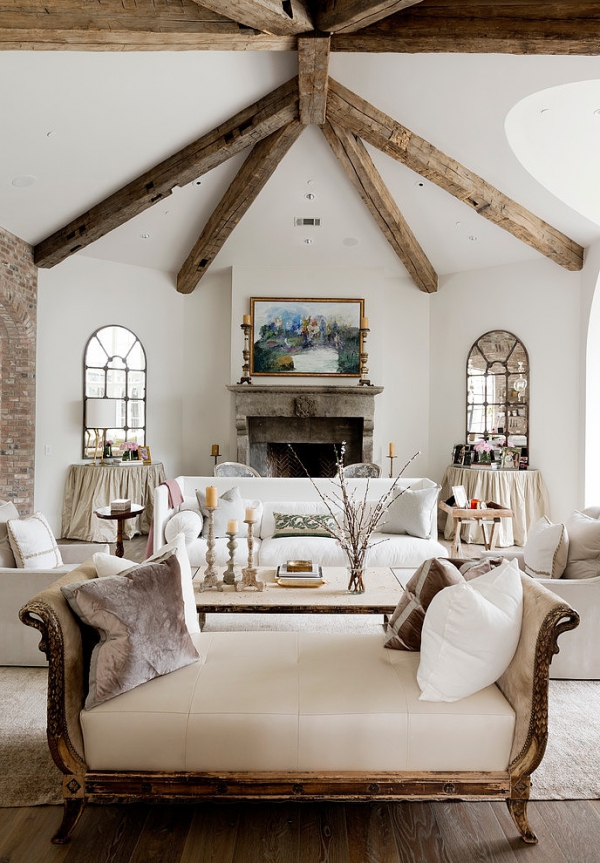 This impeccably perfect home, known as the Wilding Residence, was designed by Thompson Custom Homes and can be found in Houston, Texas. Everything about this house, from the lamp shades to the architecture, are absolutely stunning. There is so much going on here, and yet it all comes together in such an outstanding balance. Royal decor accented with rustic pieces and structures create a wonderful scheme for the entire home.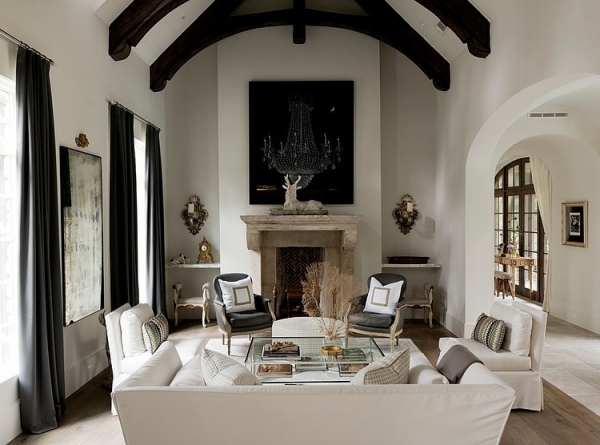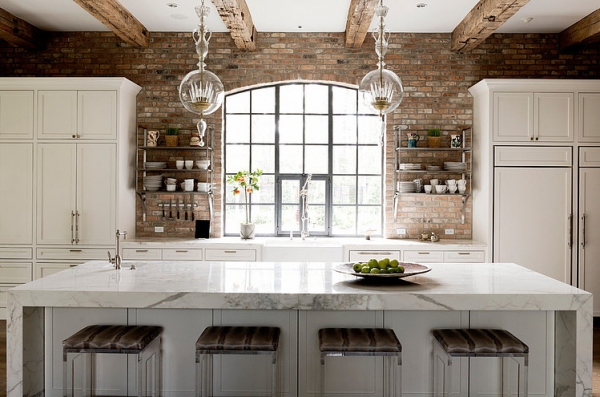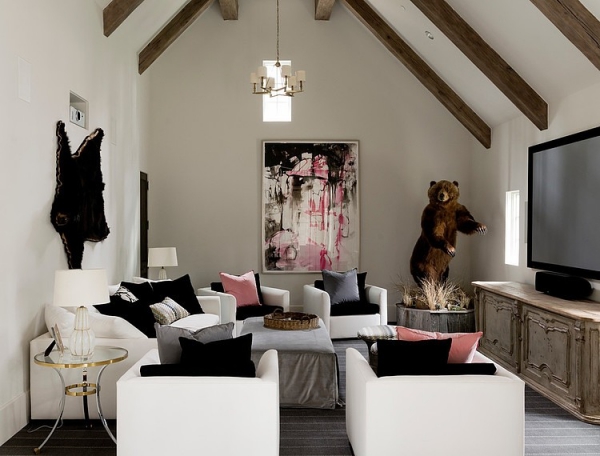 Each room has its own theme going on, so to speak. As you make your way through the living room, kitchen, and home theater you'll notice the rustic feel in each room. Between the large refurbished wood fireplaces, worn wooden beams in the high ceilings, and perfectly antiquated furniture pieces, the royal décor that comprises each room blends seamlessly from room to room.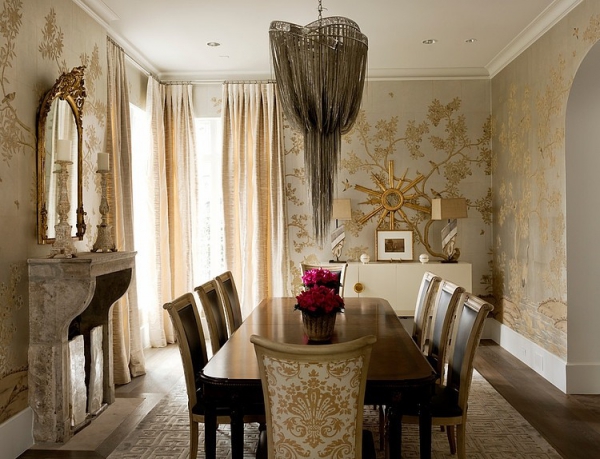 The dining room stands alone here in how it was designed; the simple florals and gold stand out thoroughly compared to the rest of the decor, but it's just so pretty. That chandelier is simply stunning.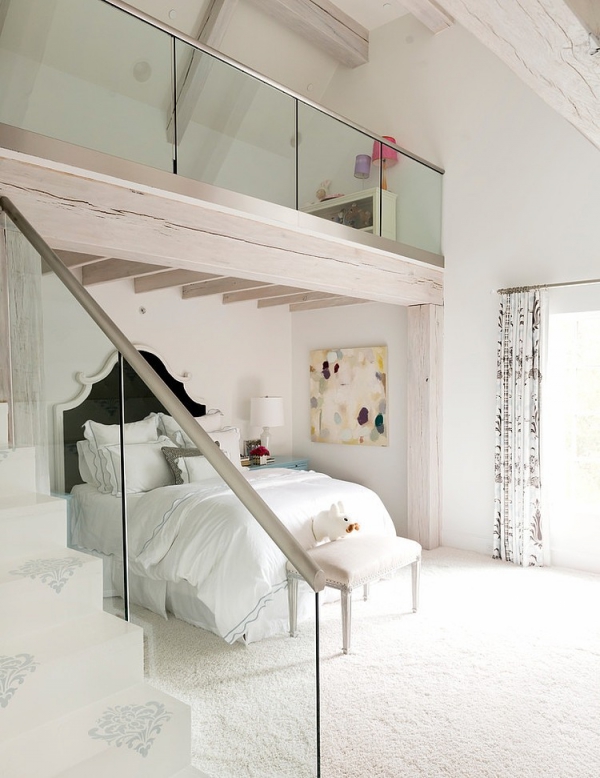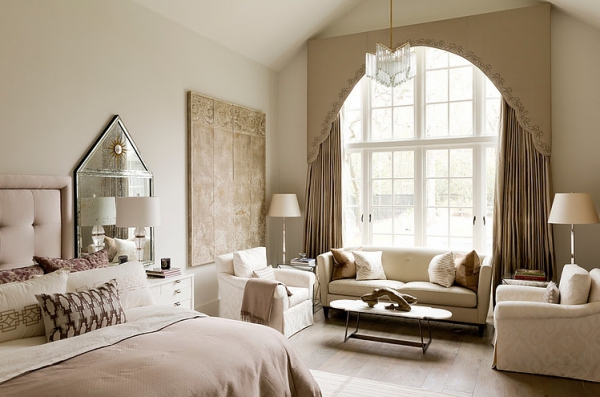 The bedrooms are designed much more simply compared to the rest of the home, however still keeping in theme with the royal décor meets rustic wear. They all use neutral tones, creams, and subtle splashes of pattern in either drapes or art pieces.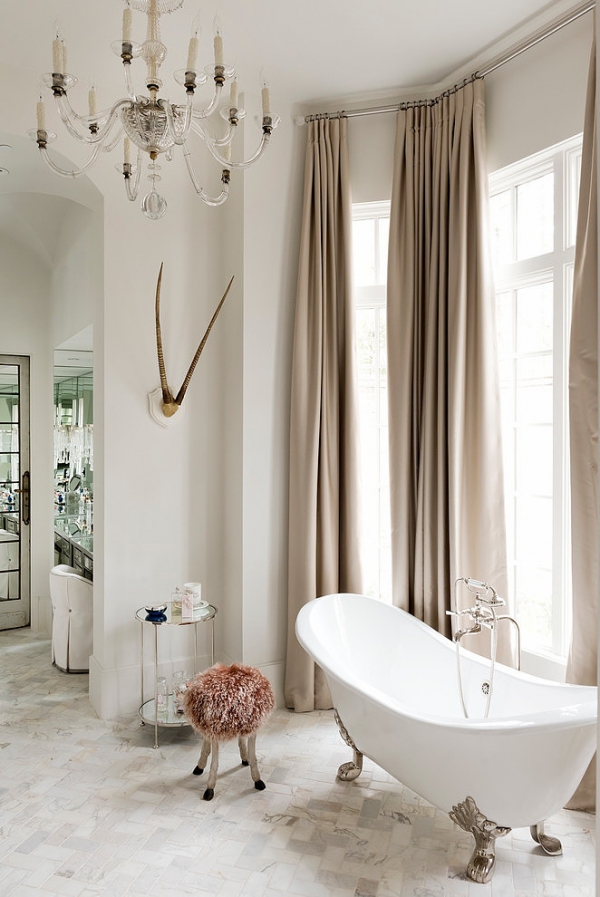 This is really just too perfect, you almost don't want to touch anything because you don't want to dishevel anything.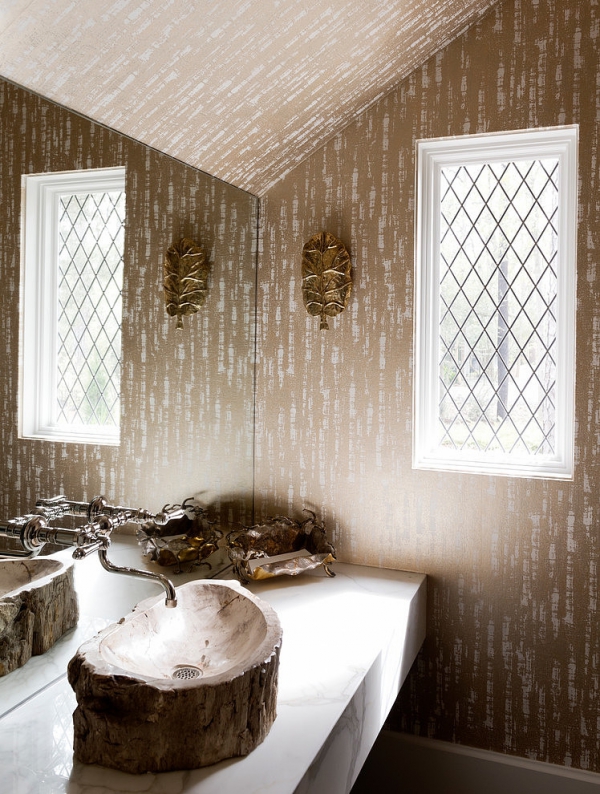 This bathroom is stunning. Did you notice that wood stump for a sink? How awesome is that?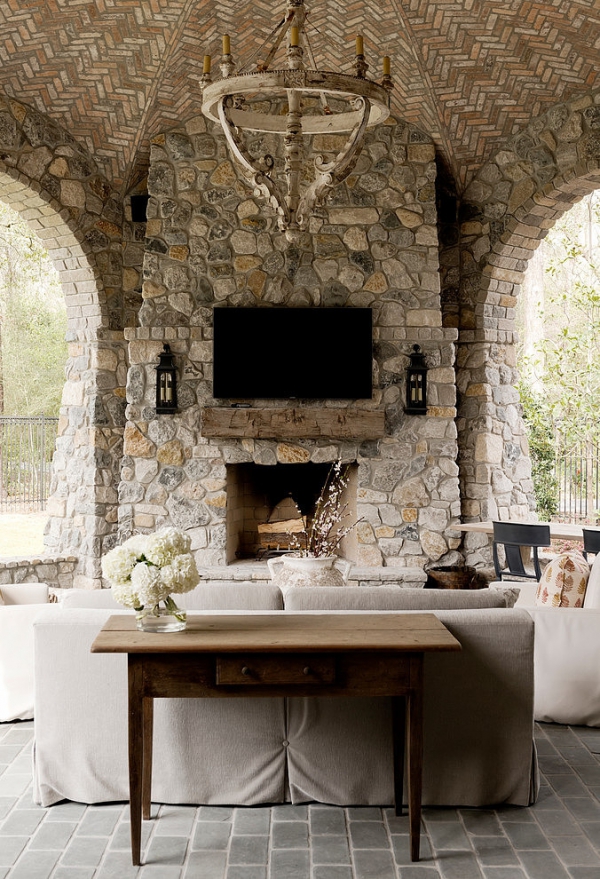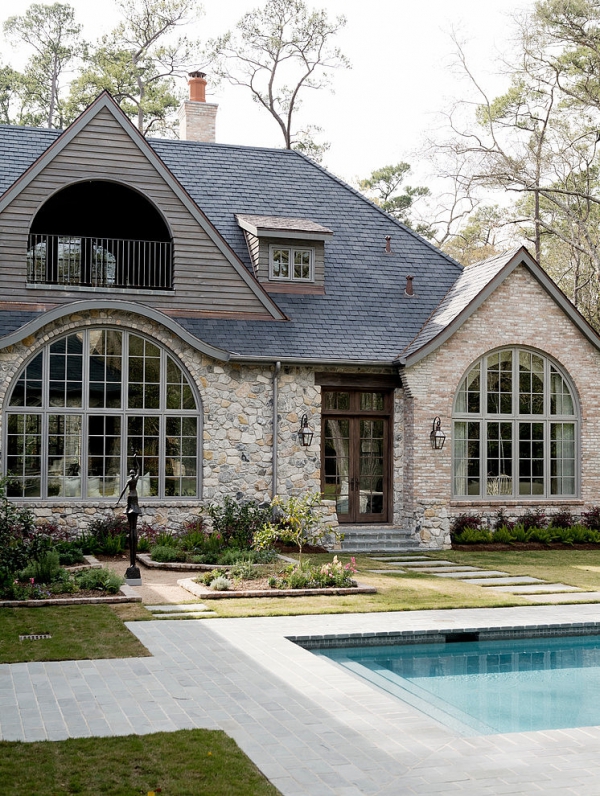 All perfection aside, this home is still unbelievably cozy and inviting. It is an excellent balance between a home you can live in, and one you want to put on show for all to see how beautiful it really is. In many cases, it's all in the details, and this Houston home has exhibited that wholly.