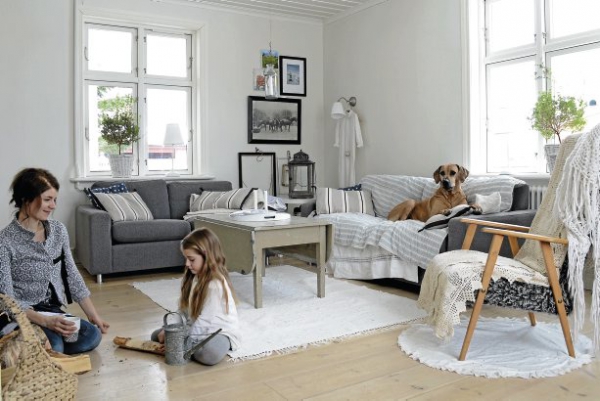 Let's take a tour through this bright and beautiful family home, shall we? The living room is positively gorgeous. It has large windows, providing a significant amount of natural light, and fantastic light hardwoods. The gray sofas are a perfect choice, slightly opposing the bright space. White area rugs adorn the floor, and artwork and a piece of clothing bring a bit more personality and character to the design. The lighting is simple and intriguing, magnificently complementing the laid back feel of the room. The throws, blankets, and pillows are wonderful accents, bringing more delightful patterns to the space.
The fireplace is lovely. We love the way the firewood looks in this area, it brings such an earthy feel to the design. Simple lighting hangs from the ceiling, continuing the casual and welcoming feel seen in the living room. Gorgeous greenery sits in the window, bringing a little more liveliness to the space, and hooks adorn the wall, providing a place for sweaters and scarves, and knickknacks and doodads.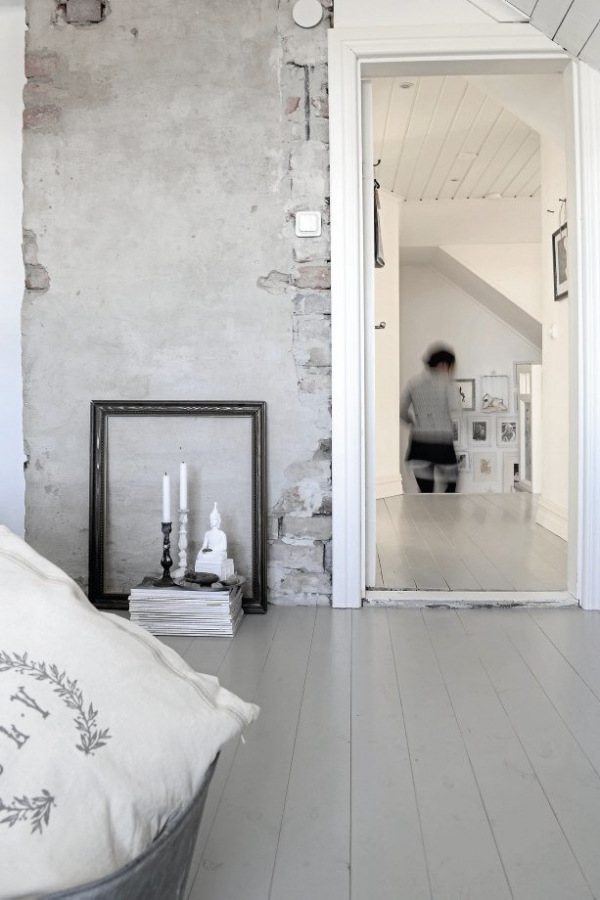 The exposed wall is absolutely beautiful, and it's perfectly complemented by the painted hardwoods. We adore the frame, candles, décor, and magazines sitting on the floor. The design is unexpected, unique, and interesting, adding even more of a personal touch to this family home.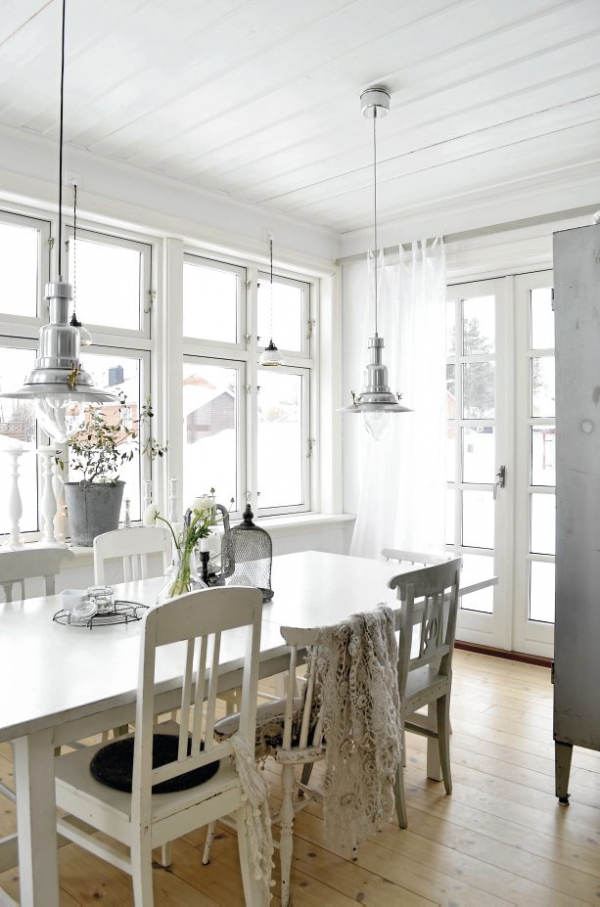 In the dining room, beautiful windows allow the light to pour into the room, and a white table is surrounded by marvelously mismatched chairs. The gorgeous flowers and plants up the elegance factor, and the silver lights do a fabulous job of keeping the design laid back with their industrial look. We are in love with those white candleholders in the window.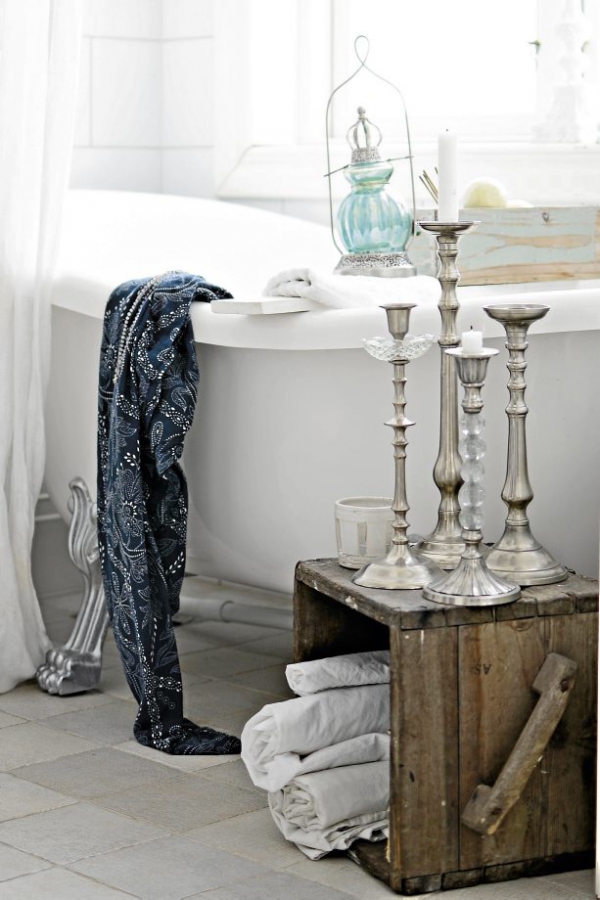 A little bit of rustic and a little bit of elegance: a perfect combination.
What do you think about this family home? Could you see you and your family living here?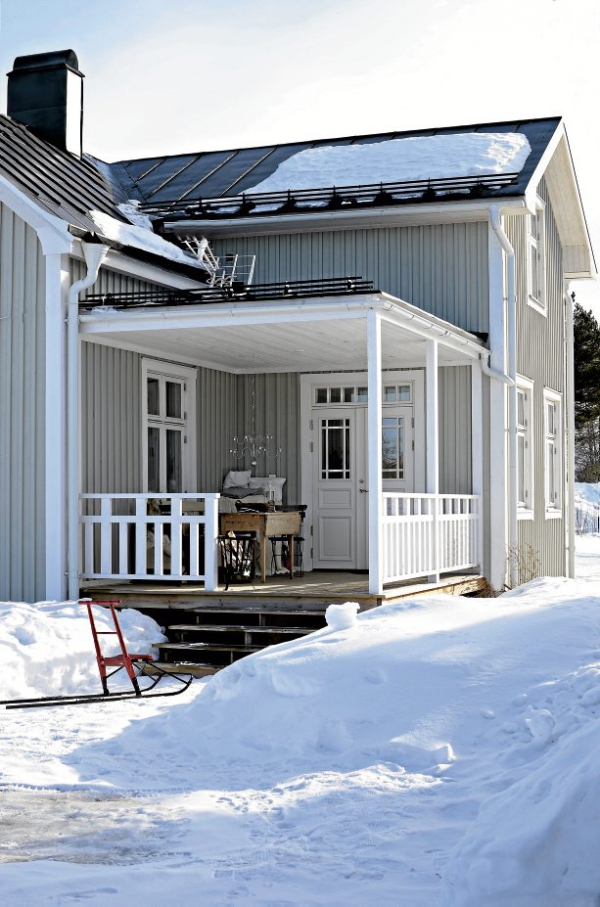 Images found on: Boho Deco Chick (website in Spanish)