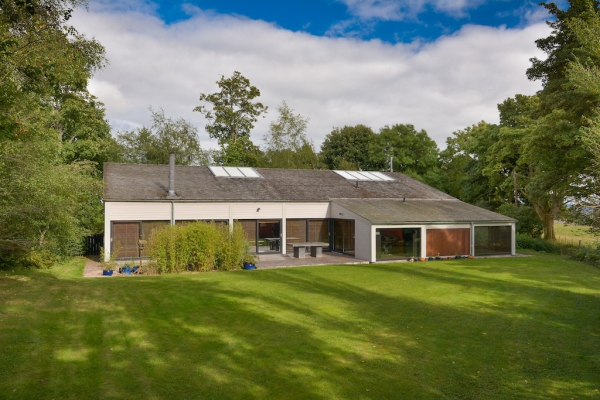 Are you big on having as much space as possible in your home? Do you have a large family and are looking for a place that will accommodate all of your family's needs? We think you may have hit the jackpot with this one. This spacious home, located in Logiealmond, Perthshire, features elongated corridors that encourage a place for everyone to relax comfortably. This Scottish dwelling belongs to Mark Walker, who designed the place himself through his company, Walker Architecture.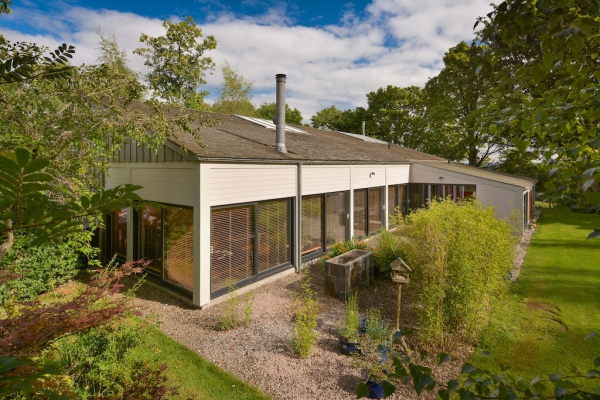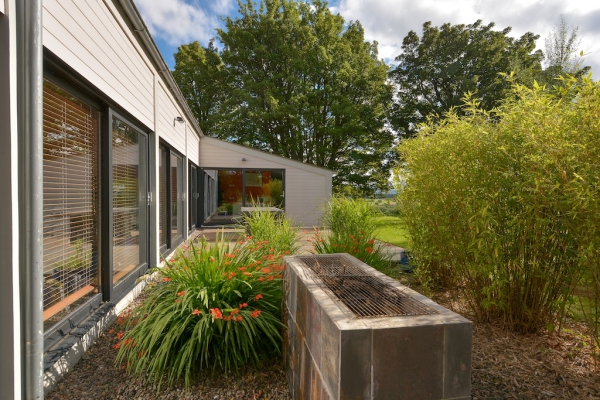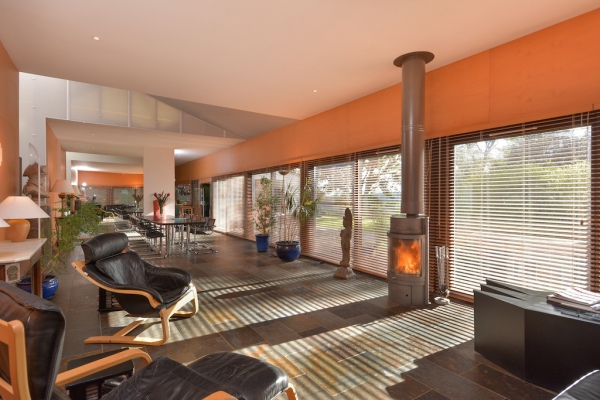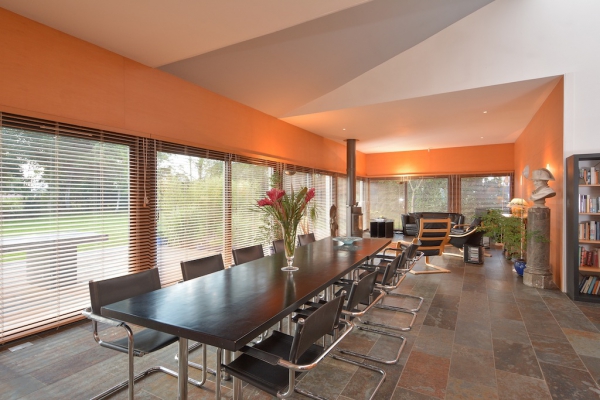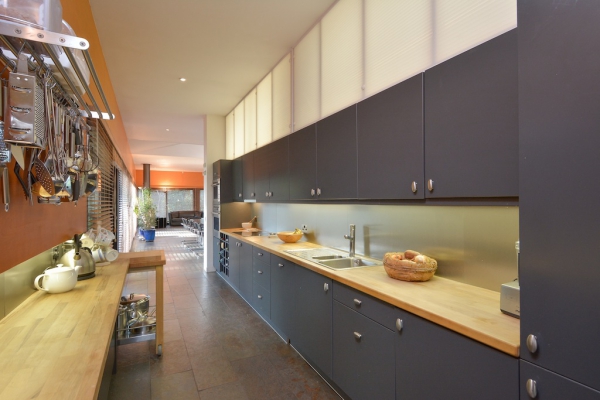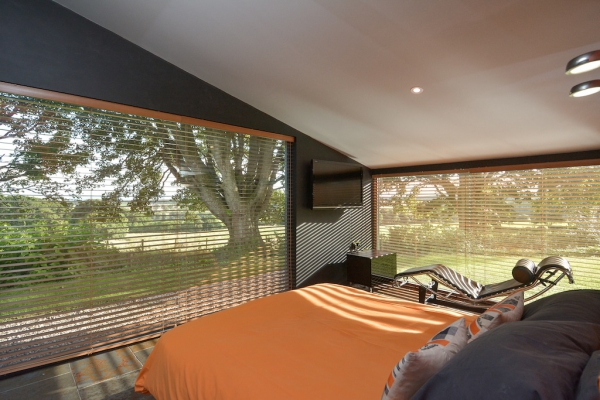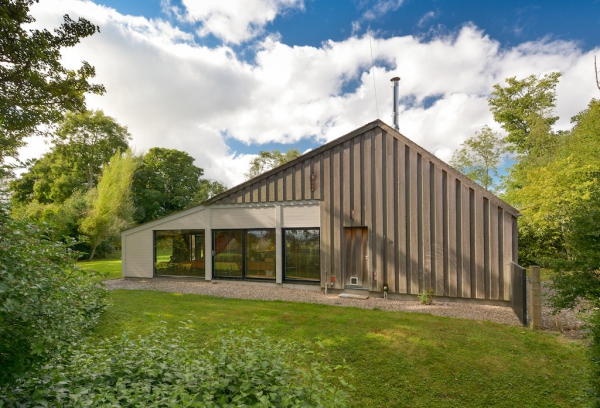 Known as "The Cedar House", this spacious home has also gained popularity on shows such as "Britain's Best Home". There is no surprise that this spacious home has gotten the attention that it has. With the continuous theme of mellow but vivacious orange that outlines that entire house; you will get a sense of a warm invitation no matter what part of the house you happen to venture into. The dining area flows smoothly into the living room and features a long modern dinner table with simple chairs. The living room's main feature is the contemporary fireplace that is surrounded by wood-grained leather chairs and a roomy couch. The kitchen is very generous with triple the counter space and stainless steel cookware that is stored high for clutter-free cooking. The bedroom features a mini-panoramic view of the other side of the backyard with large windows, which creates a great view of the backyard spanning multiple acres of nature.
From the outside, you would never think that this rancher-styled spacious home has so many exposed areas that encourage happy and easy-going living. However, we do get a little hint of the interior design with the help of the beautiful orange flowers on one side of the house. With the most space you can get and a huge backyard to enjoy, you'll be sure to appreciate the peace of mind!