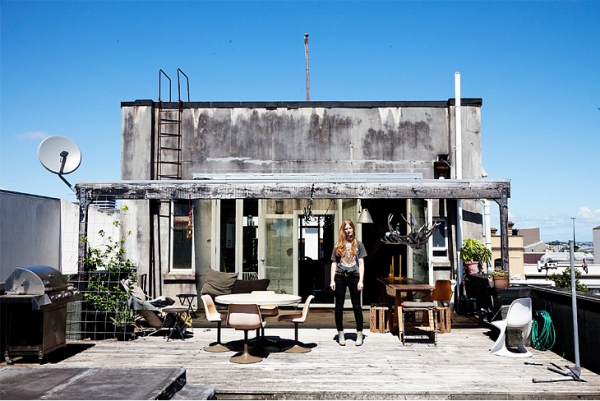 Rooftop homes are not meant just for breathtaking beauty of the skyline or surrounding city views but can be a place of solace. This is exactly what vintage store owner Charlotte Rust had in mind with her large open creation of this rooftop sanctuary. With ideal combinations of chic savvy and rustic, the overall décor incorporates the true meaning of outdoor haven with a twist of course.
The exterior area is a combination of rustic and chic with interesting combination of warm wooden and plastic furniture. The end result is a perfect outdoor space that is a comfortable and charming rooftop home. The interior is a striking contrast to the outdoor area with rooms that shows the clean white walls that provides a perfect backdrop for the interesting array of furniture and decorative items. The designer is able to use bits and pieces of décor to create the perfect contrast giving the area a pristine feel. The interior's wooden surfaces give it a clean cut appeal and are accented by beautiful hardwood floors.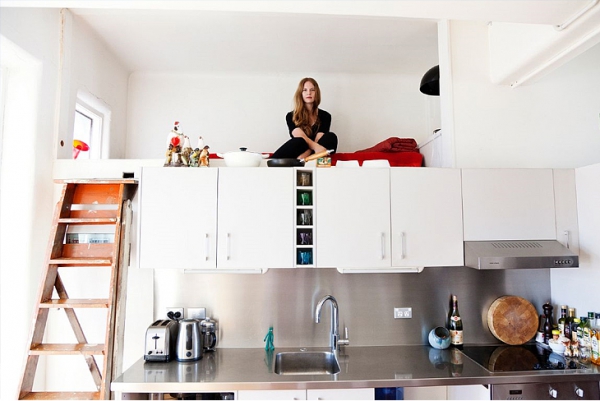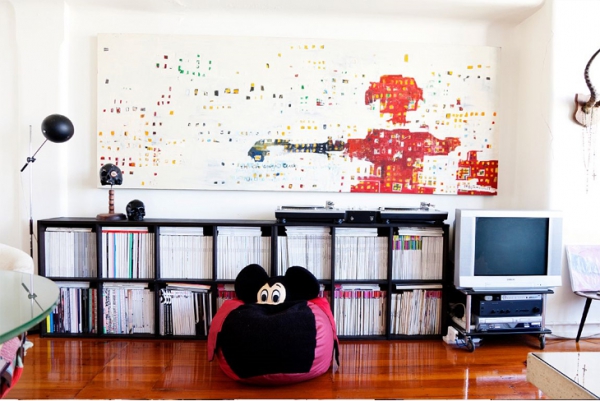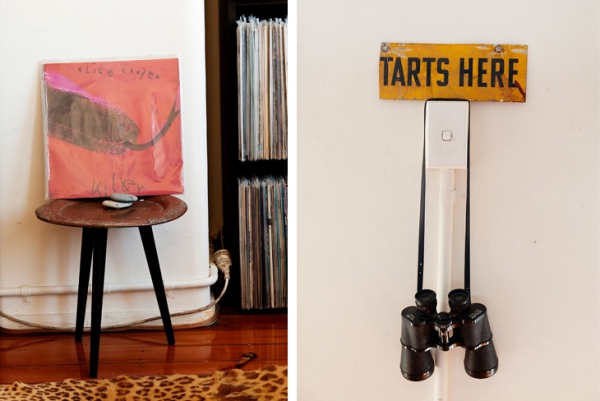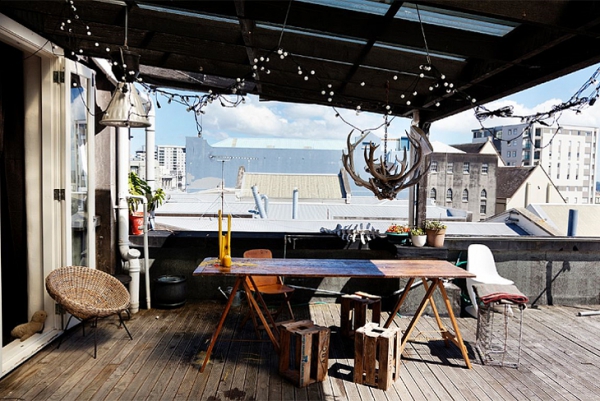 The design which would have otherwise seems haphazard creates an interesting combination of disarray in a uniformed way. This rooftop home is a truly extraordinary example of Charlotte's love for things that are vintage and extraordinary.