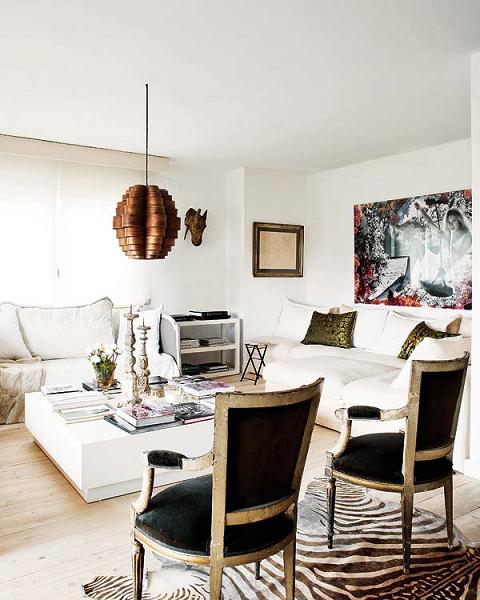 The color brown is associated with feelings of grounding, balance and stability. Likewise, its essence is commonly referred to as one of the main earth-tone colors that can transform a room into a cozy security. It's also known for being able to blend in perfectly with any style needed. For today's feature, we are making a visit back to Barcelona to check out an apartment with undeniable retro eclectic style.
Located in Barcelona, this apartment comes alive with a myriad of different styles. The living room keeps it elegant with bronze and gold accents highlighted in the gently aged chairs and metallic accent pillows. The zebra rug brings great texture and contrast to the basic white couches and table, while the tiered lighting adds even more contrast to the white walls. The retro eclectic style continues into an additional room surrounded by an extensive library. The kitchen, although narrow, provides ample counter space and a calming color for easy cooking and concentration. For the dining room, we love the pairing of the bright contemporary dining room set with a graceful chandelier. How unique! Our last stop is in the bedroom, where we get a more relaxed atmosphere complete with a pop of deep blue bedding and vintage frames that are so fabulous on their own that they don't even need a picture in them.
The retro eclectic style of this home is definitely a showstopper!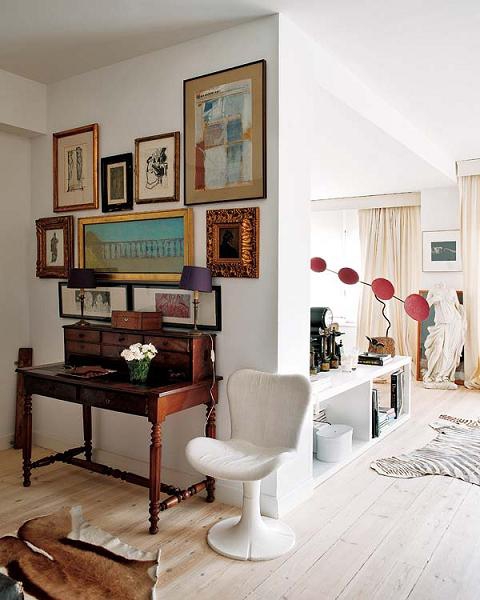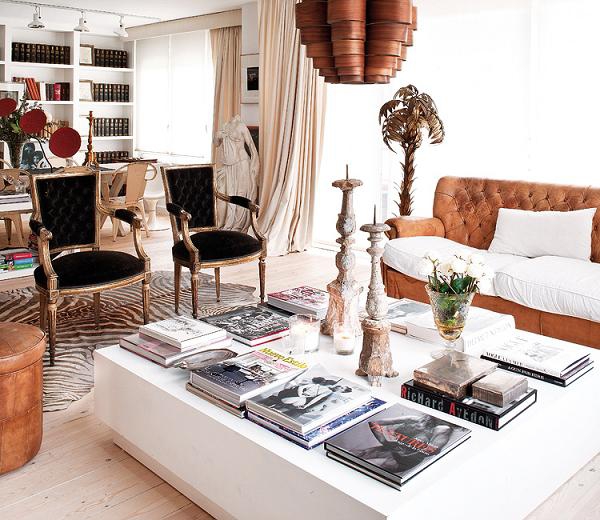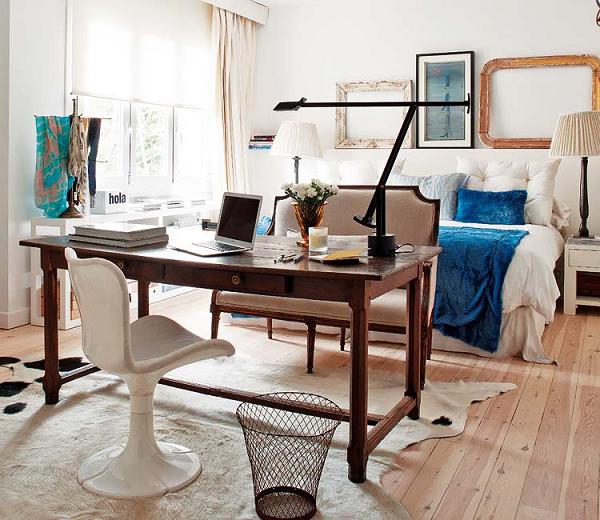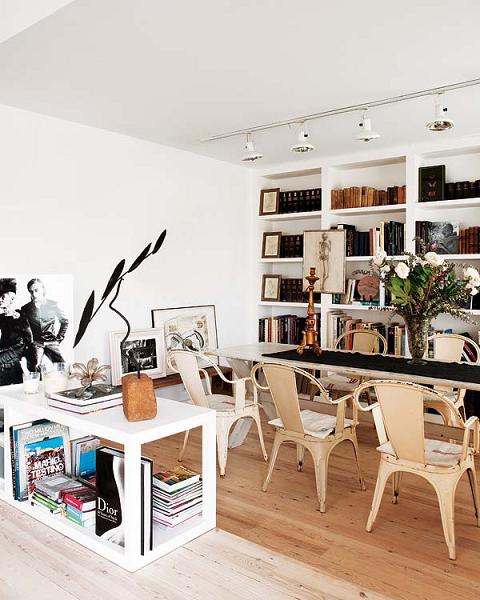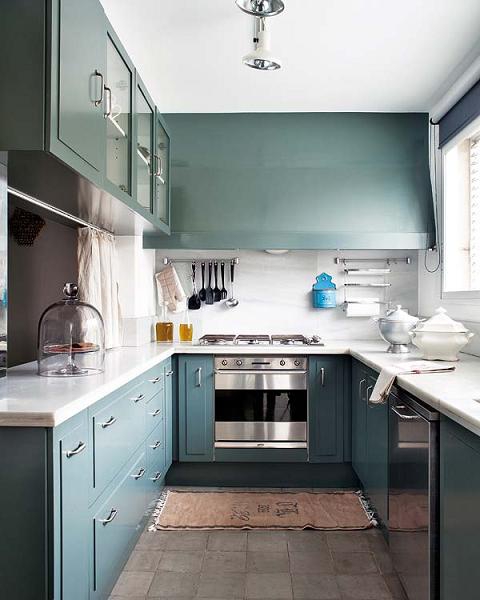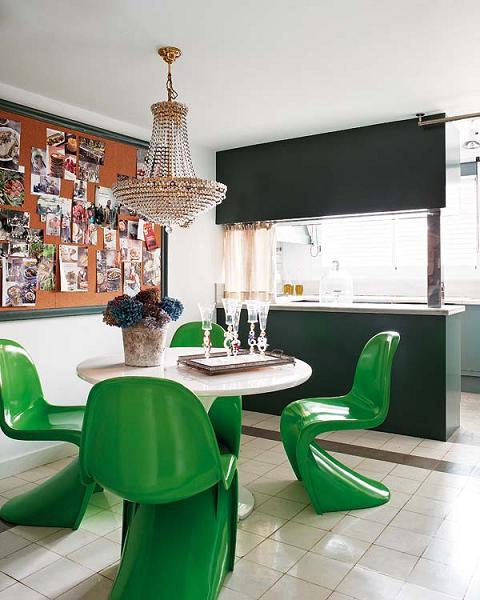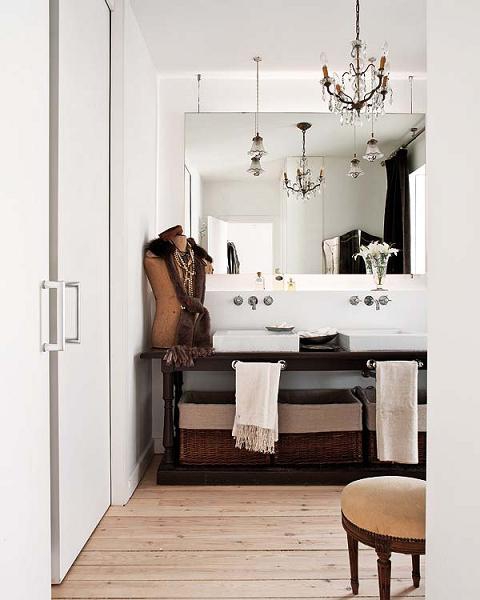 Images found on Nuevo Estilo