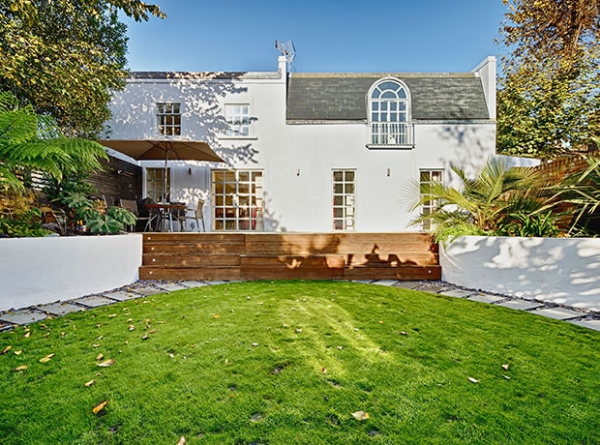 In almost every city, there are always old warehouses that represent the past and remind us of its history. Unfortunately, warehouses still tend to get overlooked by the average person because it has lost its luster. Thankfully, there is some hope in knowing that they can be turned into restored immaculate buildings with new purpose. Located in London, England, this former warehouse was created by the Mimodo Architects and was nicknamed "Mile End".
The style of this home is very clean-cut and goes straight to the point. Minimalist features are balanced with neutral floors that keep it simple. The use of sporadic color in the various rooms really adds to the impact this former warehouse has in a way that makes it mesmerizing at every turn. This home also has a retro feel, yet modern feel through the appliances spotted in the kitchen and bubble ceiling lights in the foyer. We especially love the coral couch in the living room area that features pillows reminiscent of famous small scale art masterpieces.
We would have never thought this home was a former warehouse with the way it was designed! If you are not big on a whole lot of furniture, love creating a statement with larger than life statues, and enjoy having plenty of open space, then this home may just be a perfect match for you to get some inspiration from!