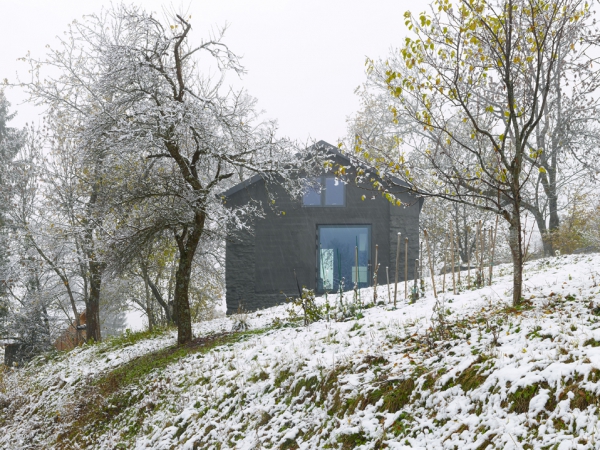 This renovated barn was built in 1882 and stands proudly amongst the trees and fields. Converted into a holiday home by Savioz Fabrizzi Architectes, the barn has been used in the past for storage and animals but now has a new lease of life and future. Over years slight changes were made to the barn and these now have become part of its history and intrigue.
While the exterior of the barn has not been altered too much there has been much work done on the inside. Large windows open out fully on the ground floor so that the surrounding nature can be viewed in comfort during your stay. Inside the renovated barn is minimalistic in design, with plywood being used as one of the major materials. The barn may be lacking in soft furnishings and appear quite bare but it still has much of it's charm and character. On the second floor there are comfortable bedrooms that are built into the eaves of the barn, giving them an appealing shape.
The renovated barn may not be to everyone's taste but it has history and the beauty of nature everywhere. The grey color of the exterior only serves to enhance the greenery of the location and highlight many of the materials that were used to build the barn all those years ago.