We're pretty sure this Mediterranean house has been in our dreams. Juma Architects, the masterminds behind this fantastic home, designed this house with the awe-inspiring views in mind. Located in Ibiza, Spain, the exterior of this modern home is rectangular in shape, with large windows and dark wooden accents.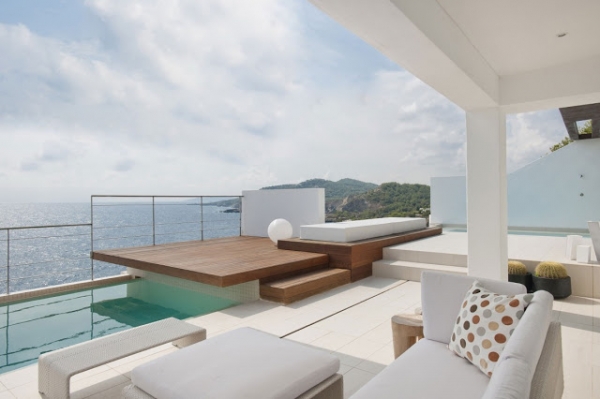 That view is positively amazing. The turquoise of the pool and the deep blue of the Mediterranean Sea sit right next to each other. The expansive sky and the sea go on forever, only stopping at the point where they seem to collide. That is not just a view, that is an experience.
The outdoor area of the home has sleek and modern terrace furniture that fits in perfectly with the surrounding elements. The bright white cushions on the furniture add coziness to the outside space, fashioning a comfy place to take in the views. The dining area outside is wonderfully done with a simple wooden table and beautiful white chairs. The wooden stools are a gorgeous design touch. We love the black slats that allow you to walk from the house, directly into the pool. Absolutely stunning!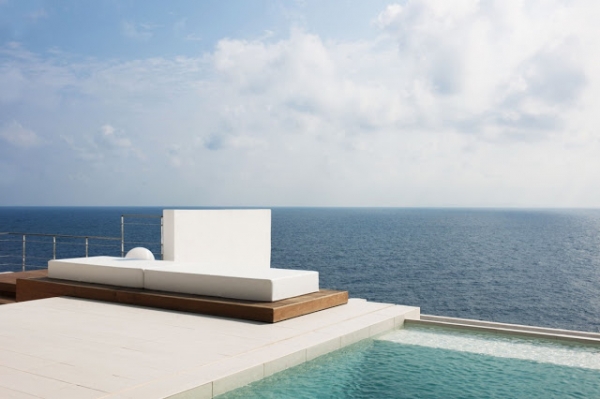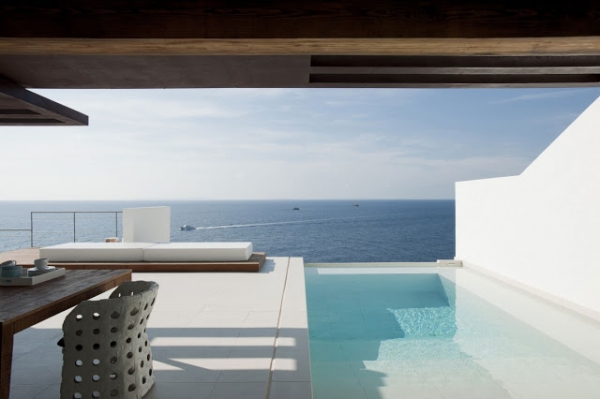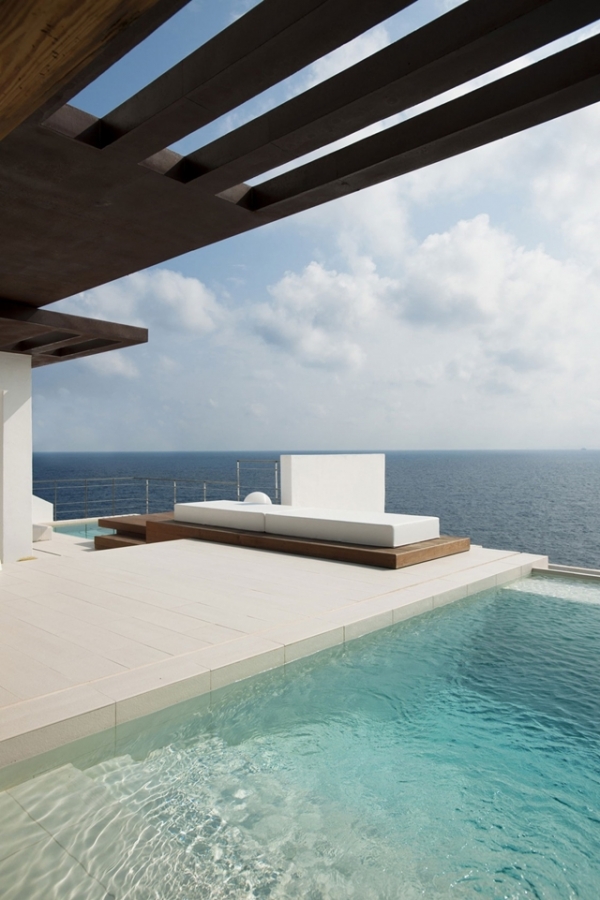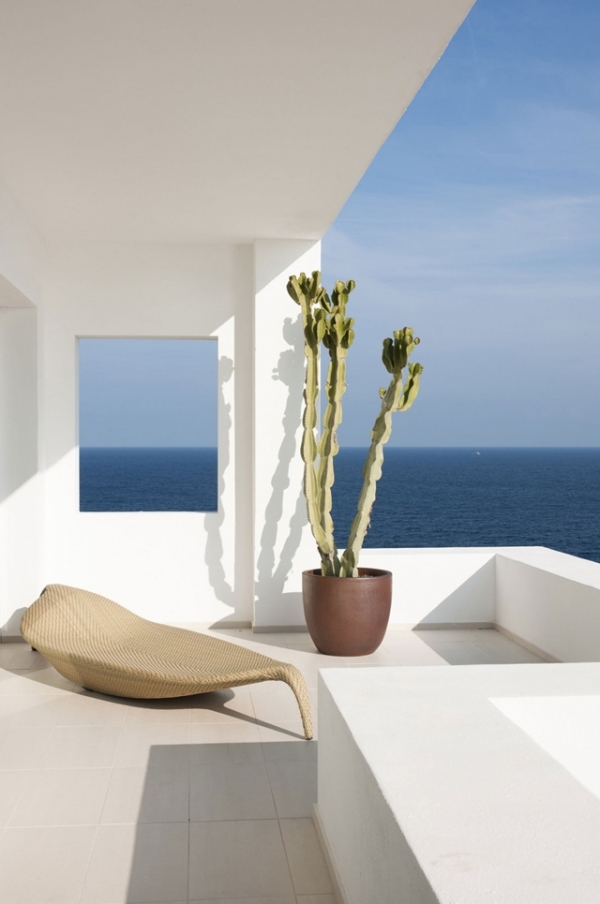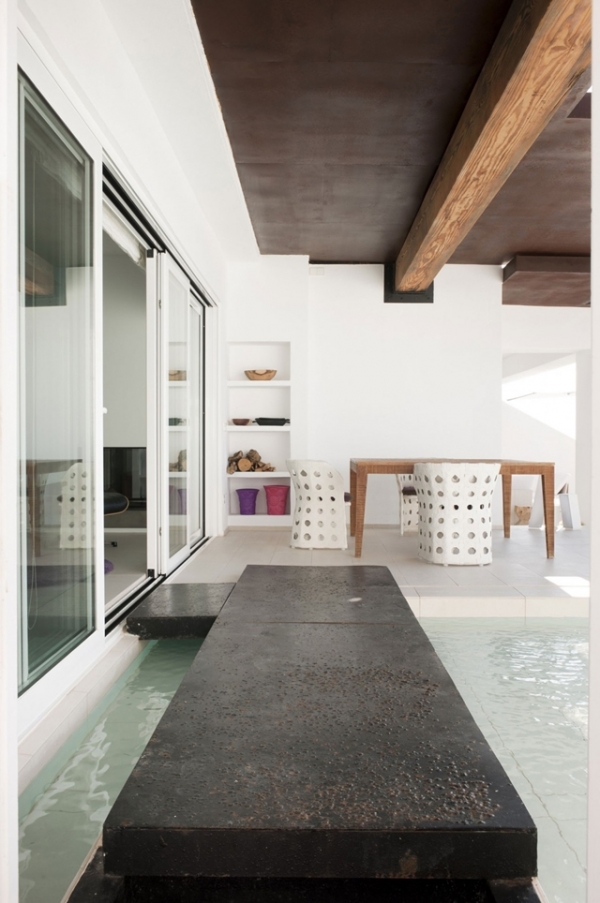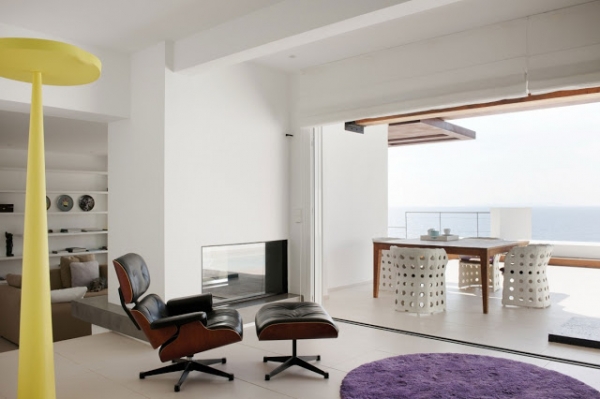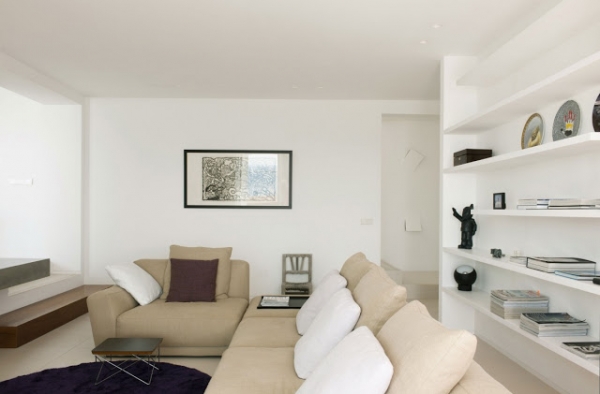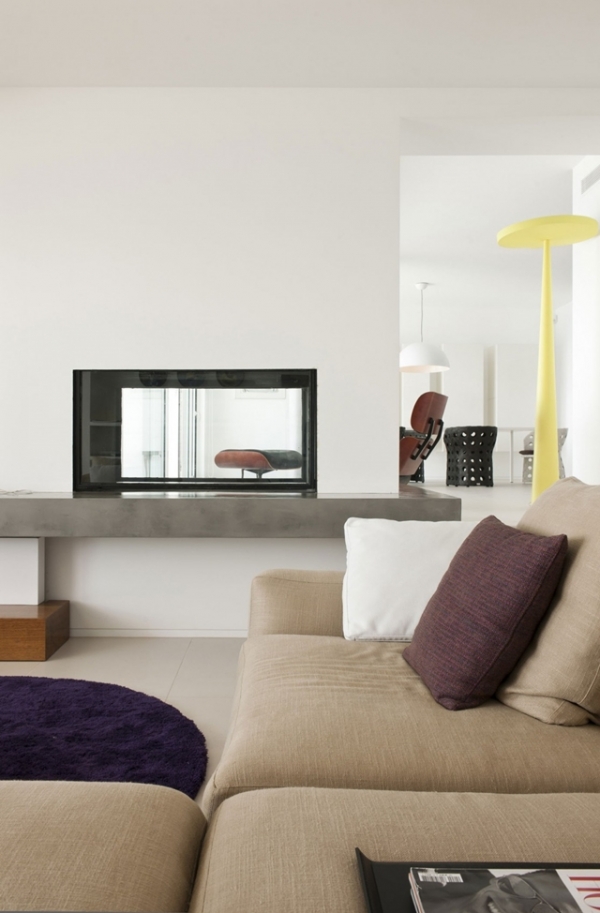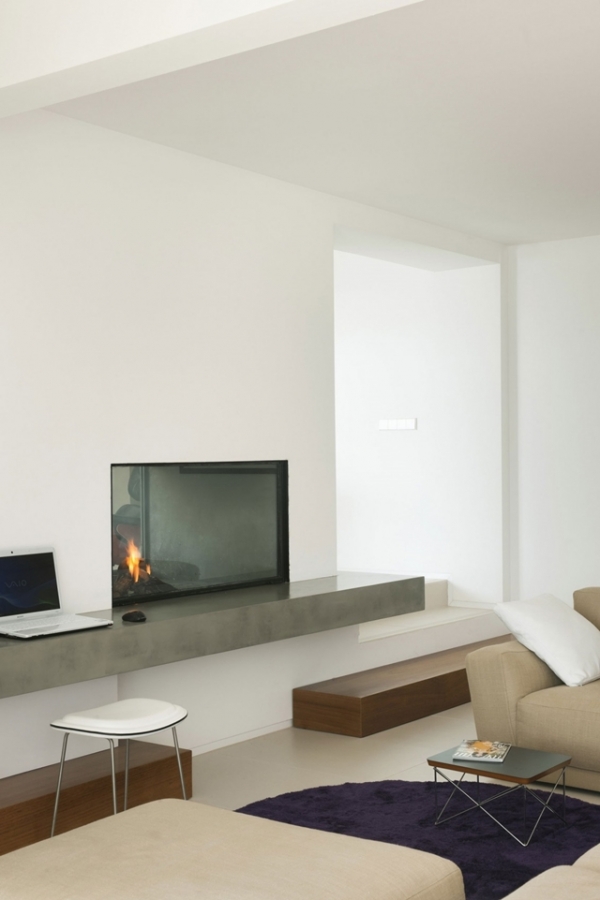 The living area in this Mediterranean house consists of a contemporary sofa and chair, white built in shelving, and a lovely fireplace. The lines in this space are gorgeous, they create an alluring simplicity.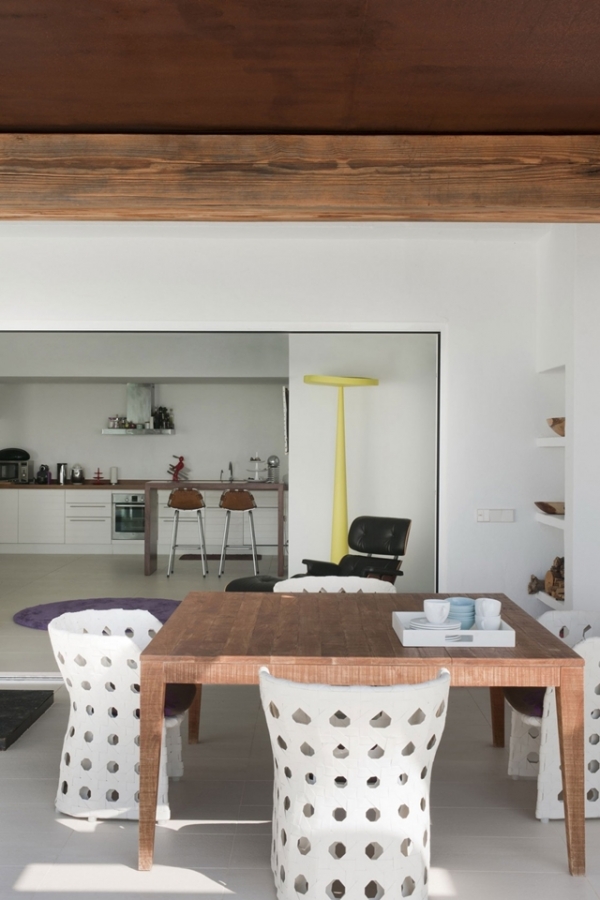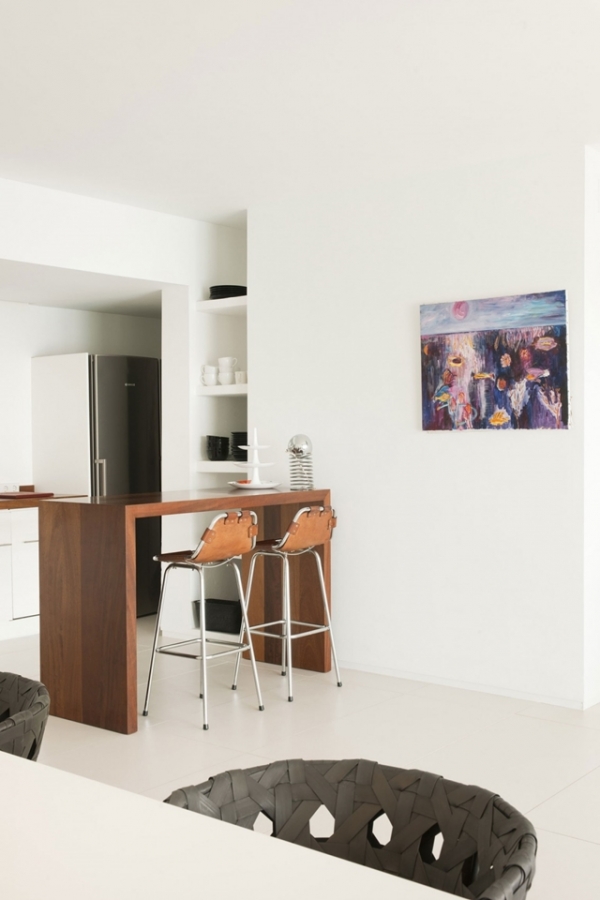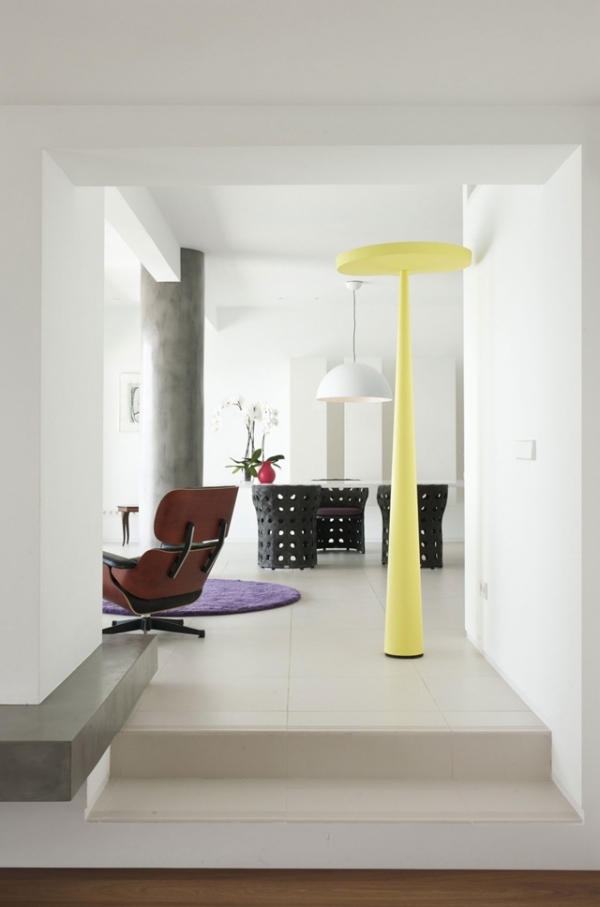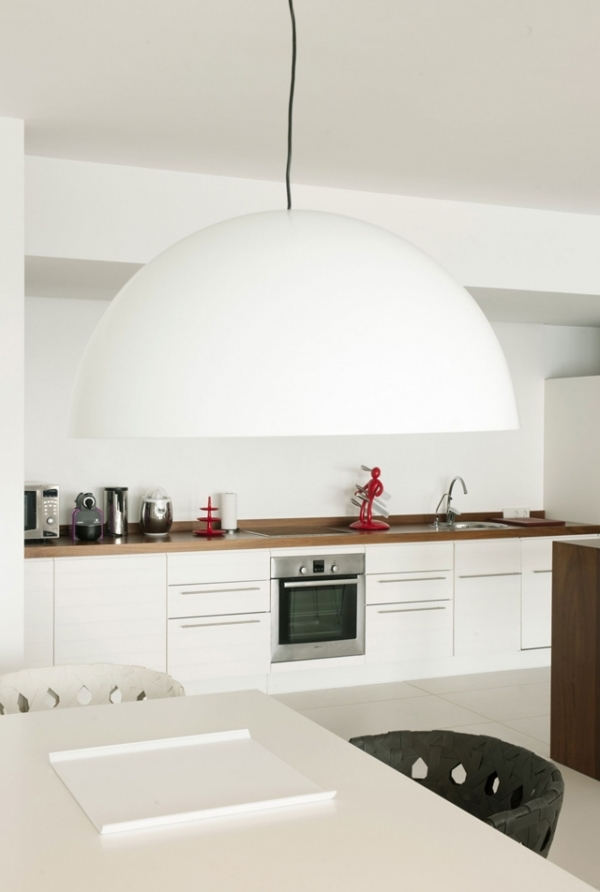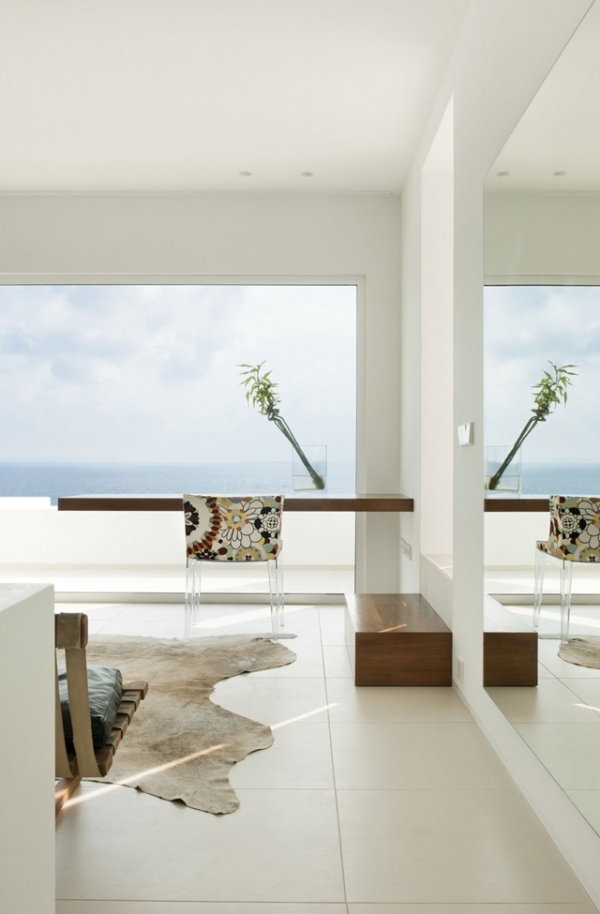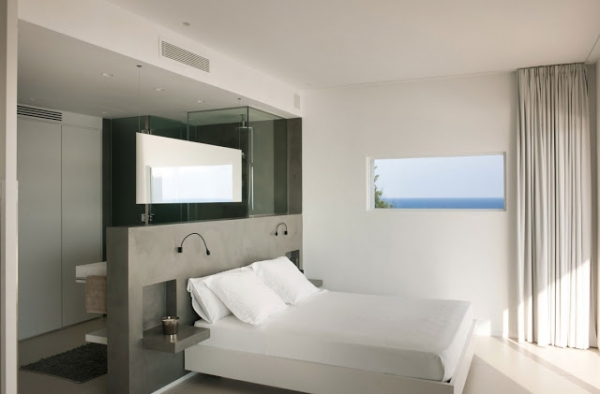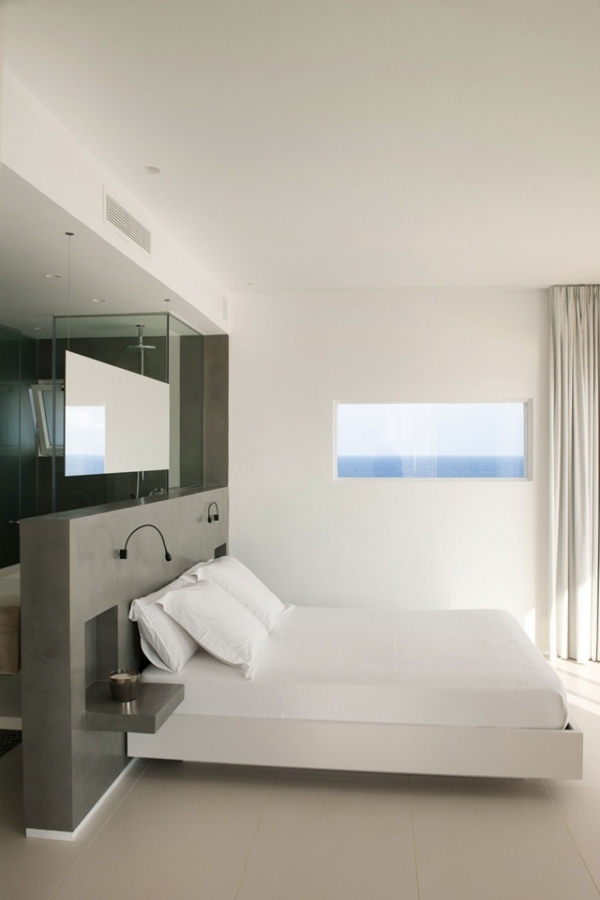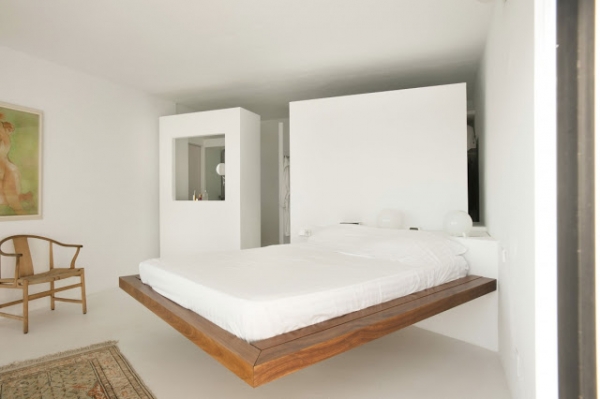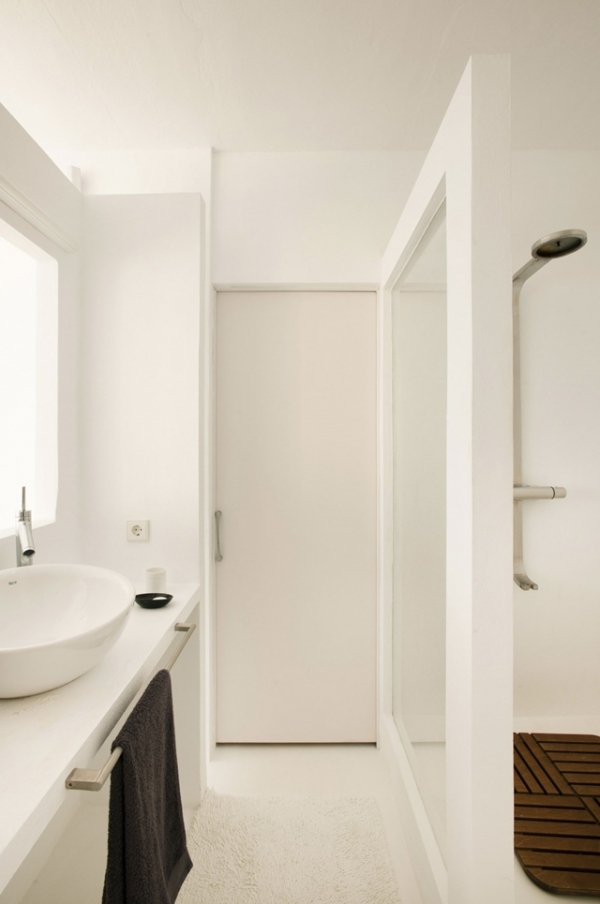 In the bedrooms, the platform beds are fantastically handsome, maintaining the modern aesthetic of the Mediterranean house. In the first bedroom, the concrete headboard has built in bedside tables. The headboard is used as a divider to separate the bedroom from the open bathroom, creating a functional and creative space. A small window provides nothing but views of the water and the sky. In the second bedroom, a wooden platform bed, seems to float. A white divider separates the bedroom and the closet, but maintains the openness of the space.
A ravishing Mediterranean house.