This relaxing house is absolutely stunning.The white exterior of the home has wonderful texture and lovely windows. The differently sized windows add a fantastic amount of interest to the exterior of this home.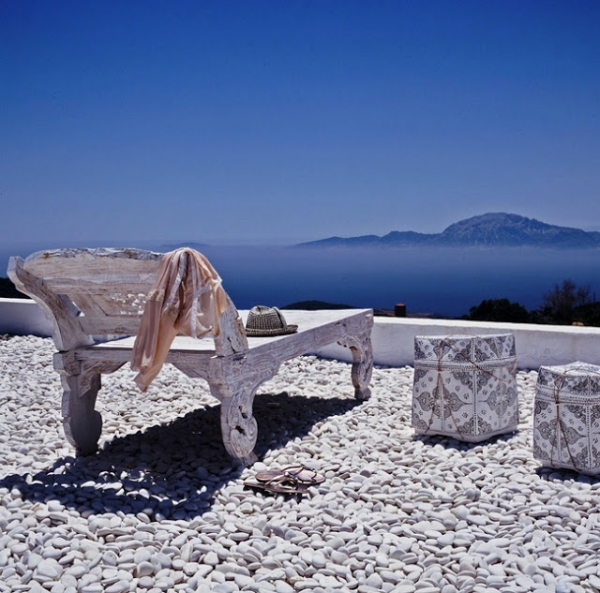 The terrace provides wonderful views and stunning decor. It has a shabby chic chaise lounge and lovely design accents. The use of gravel in this space is absolutely fantastic.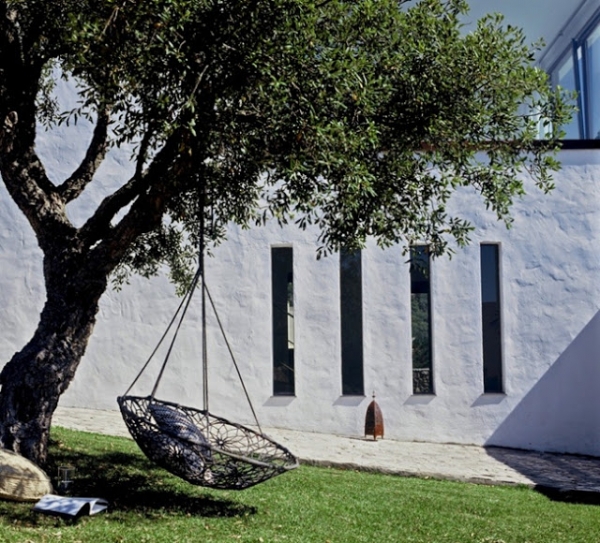 Who doesn't love a good tree swing? The intricate detail of this swing adds elegance and glamour to the outside of this relaxing house.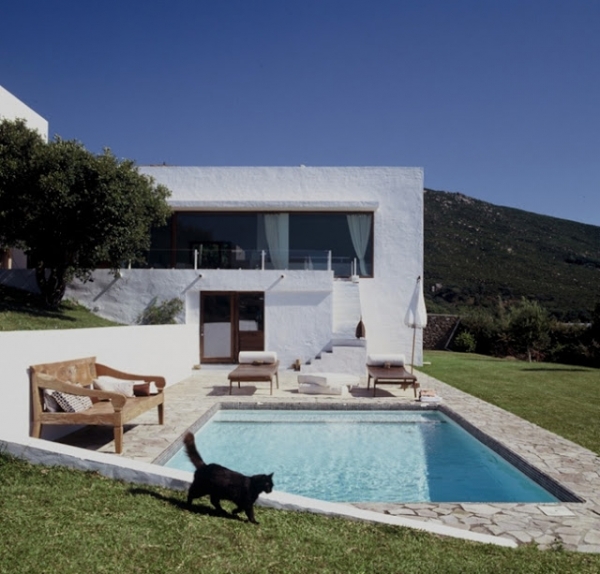 The pool area provides wonderful views as well. Gorgeous stone flooring and the combination of modern and distressed furniture, creates a calming spa-like atmosphere.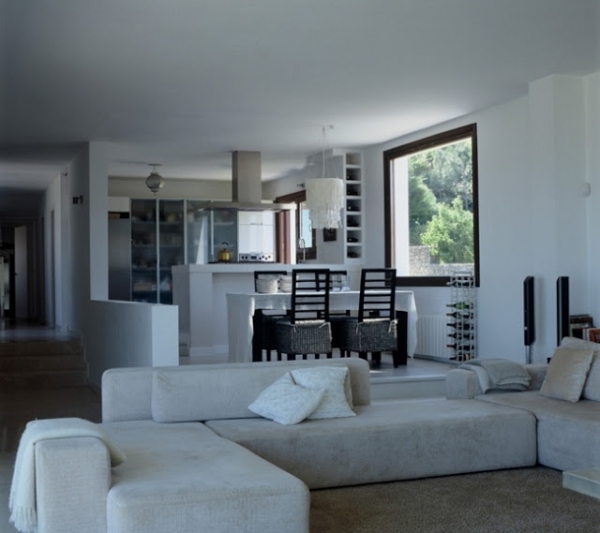 The inside of this relaxing house has a delightfully open plan. The neutral tones used in the design create a continuous ease. There are no jarring design changes or super bright splashes of color, allowing each space to flow into the next. In the living room, the modern plush sofa is large and magnificent. The dining room has fantastic seating, a table covered with a white tablecloth, and a luxurious chandelier. The large window allows natural light to pour into the contemporary dining area, effectively brightening the space.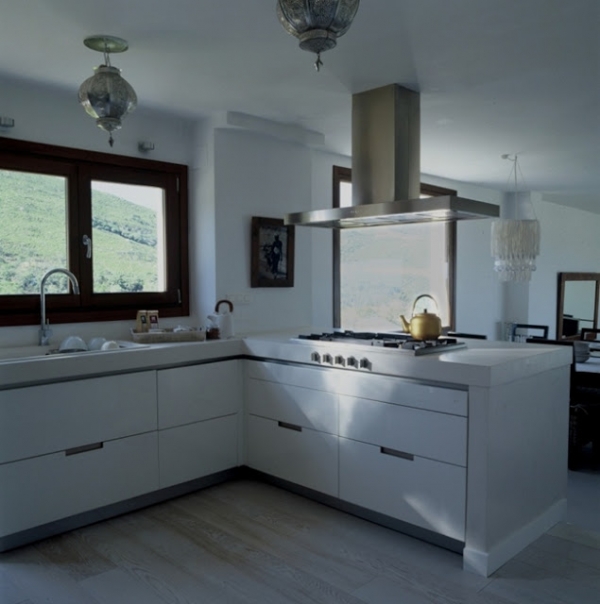 The kitchen is full of lovely white and clean lines. Gorgeous hardwoods fill the space and ornate silver lighting hangs from the ceiling.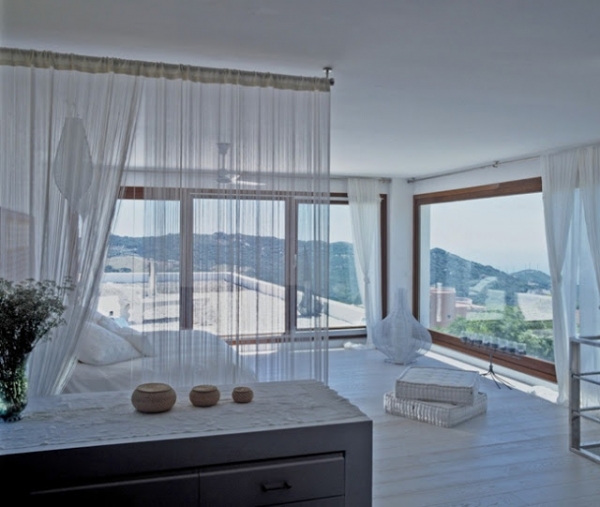 The bedroom brings this relaxing house to an entirely different level. The gorgeous floors, large windows, breathtaking views, and sheer curtains, create an enchanting and comforting room. The flow from the bedroom into the bathroom is positively stunning. The bathroom has wonderful sinks, ample storage space, dazzling mirrors, and a lovely bench. We love the earthy sinks and vintage fixtures in this space.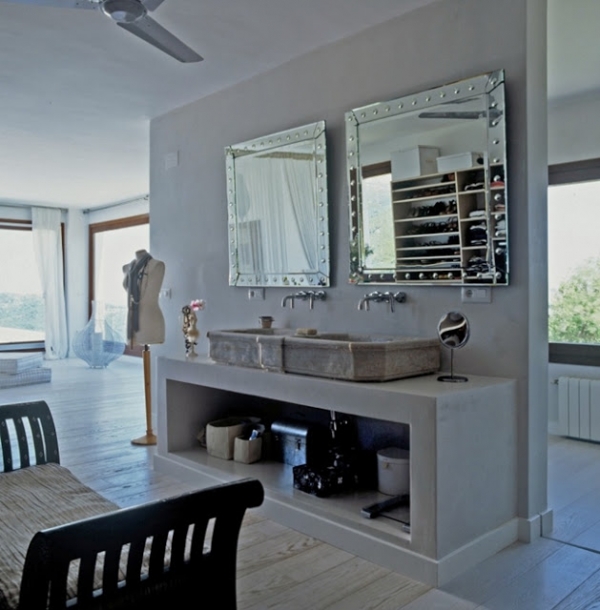 A current of serenity runs through this space uniting and connecting all the different areas of the home, fashioning a gorgeous place of calm and peace.