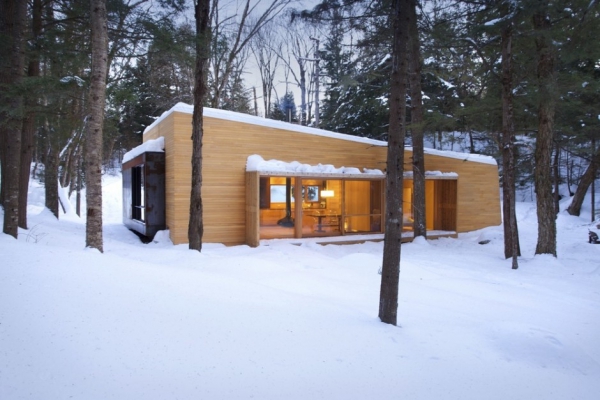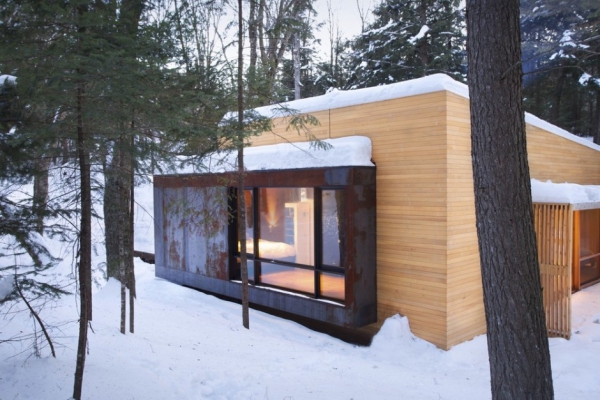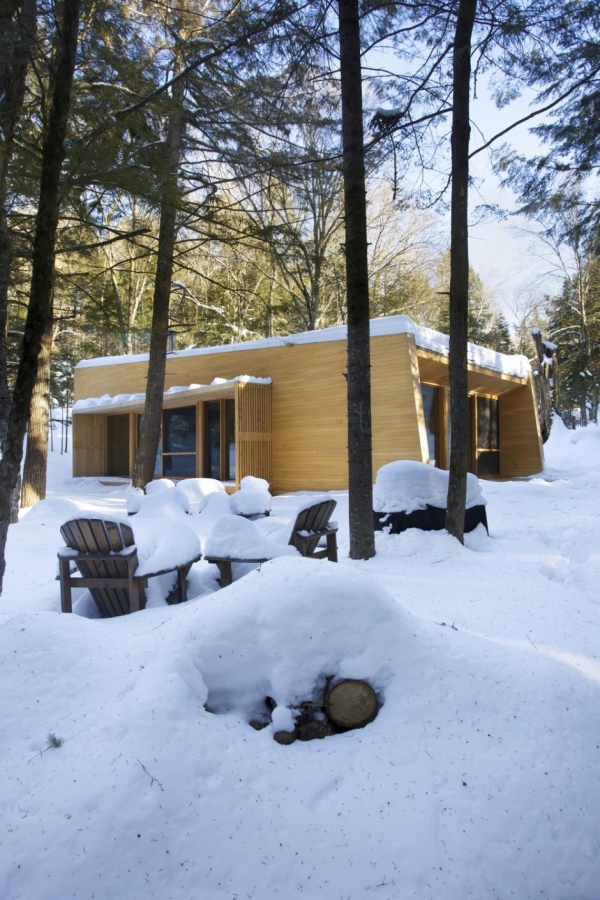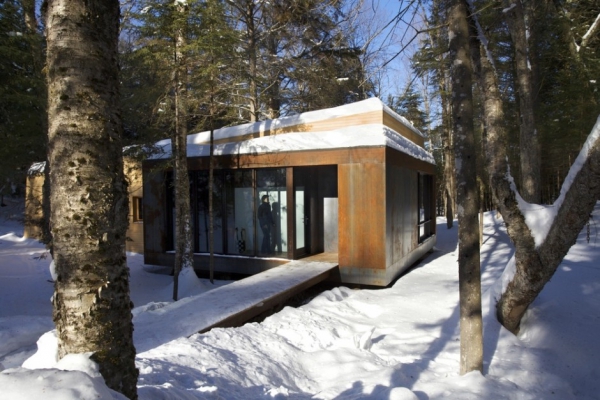 Tucked away in Quebec's woodlands, La Luge offers all who stay both a luxurious holiday home and getaway, but also a private spa experience. Designed by YH2 Architects, this home was designed very simply, using cedar, oak, and walnut. The contrasts of the wood is beautiful, with the darker used as strategically placed accents, and used fully in the bedrooms.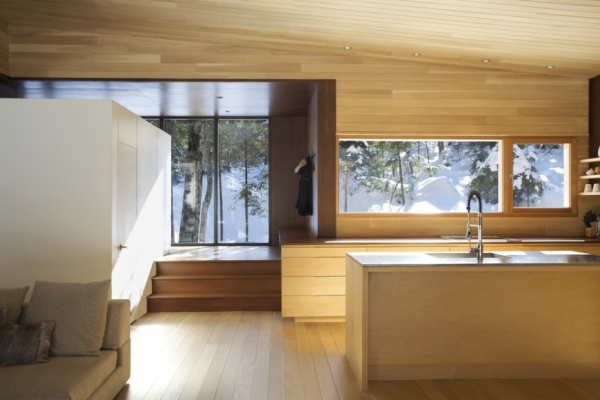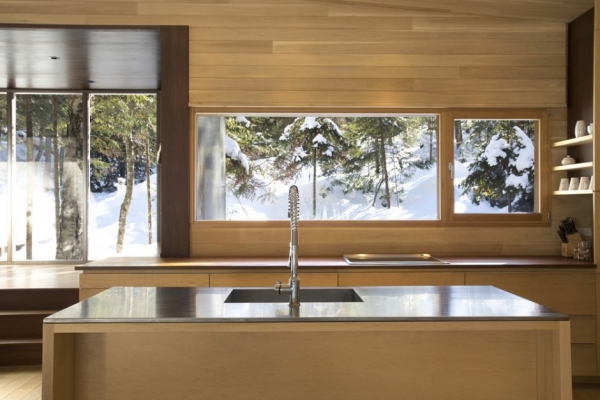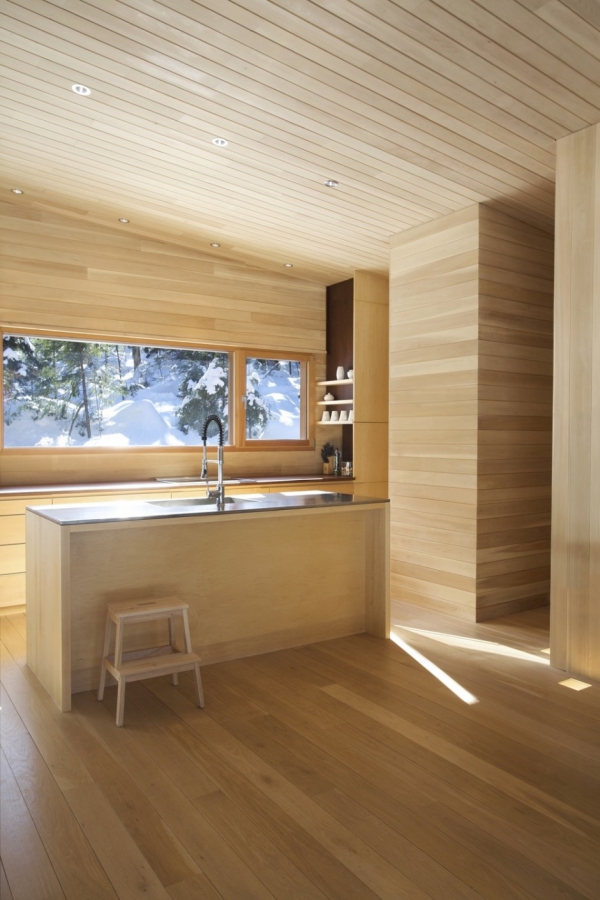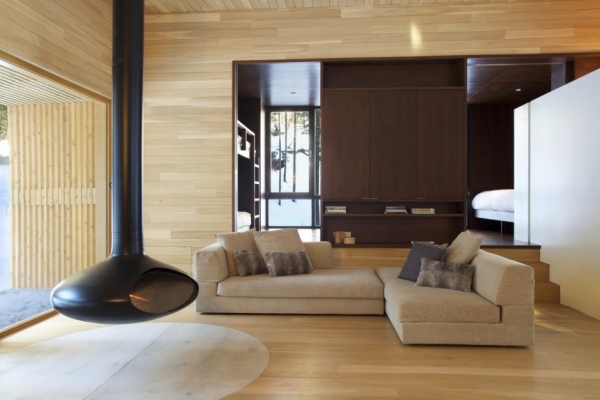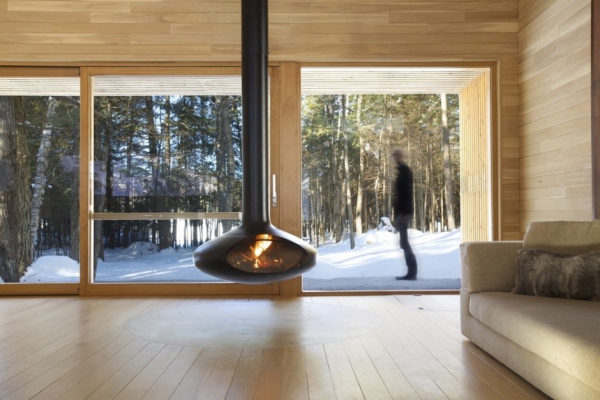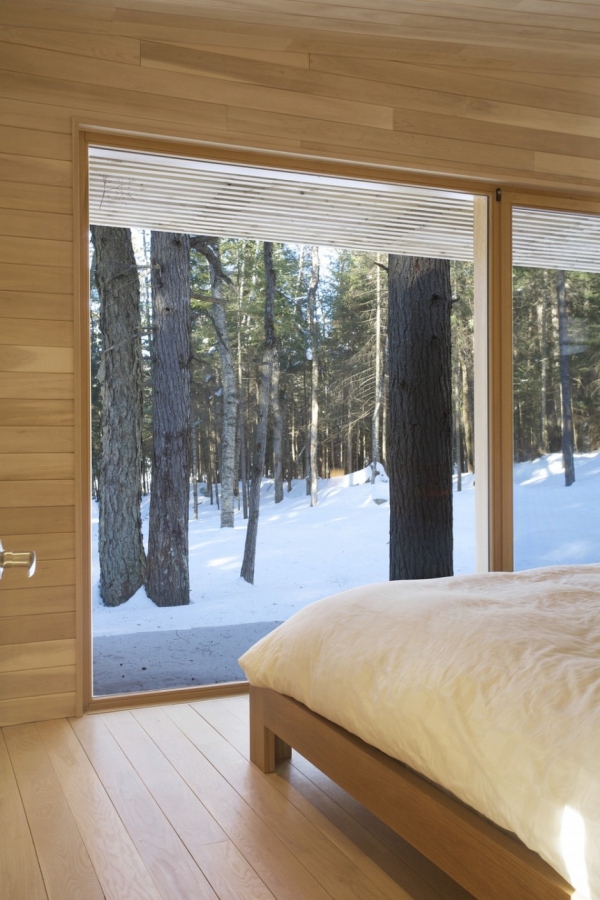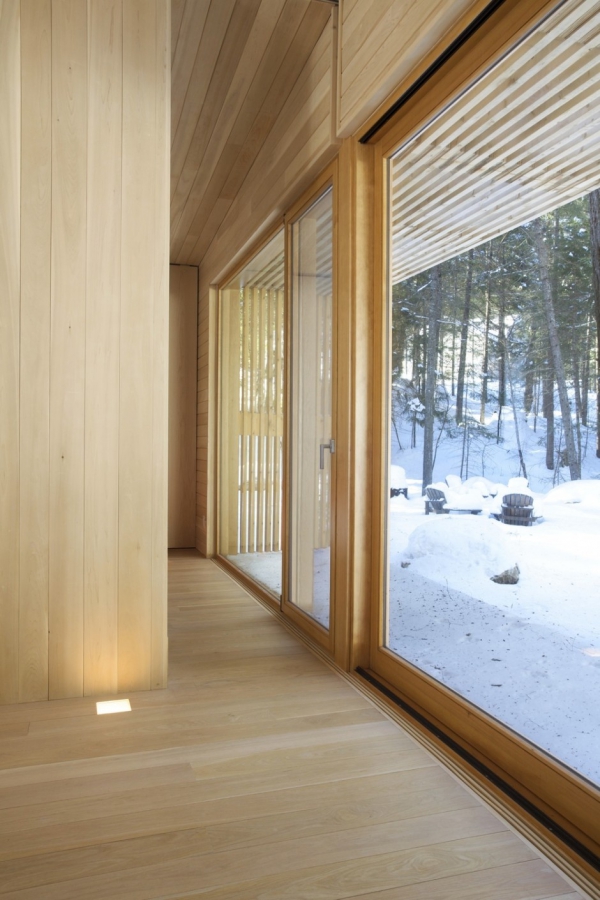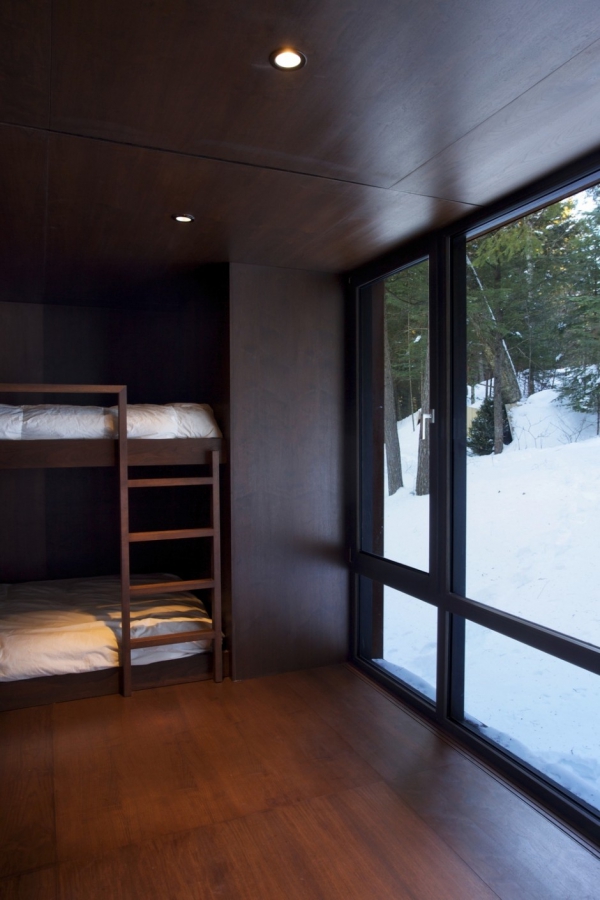 The presence of the wood throughout the home creates a very tranquil appearance, one that does not require a lot of fussing over. Little is done to the rest of the interior, really it just relies on the wood (really, it does look good on its own). This tranquil holiday home is actually designed to house a larger number of guests, as you will see with the bunk-beds especially, but the remainder of the home is incredibly spacious and luxurious.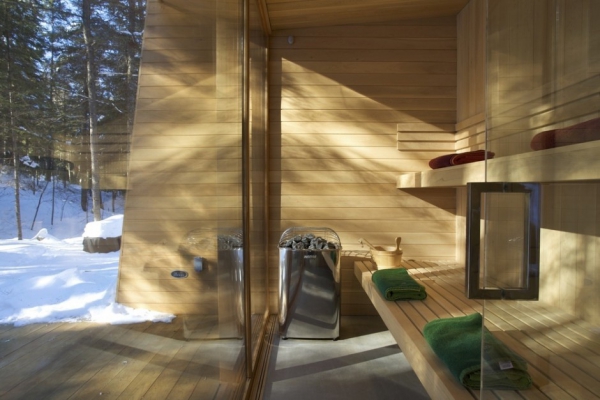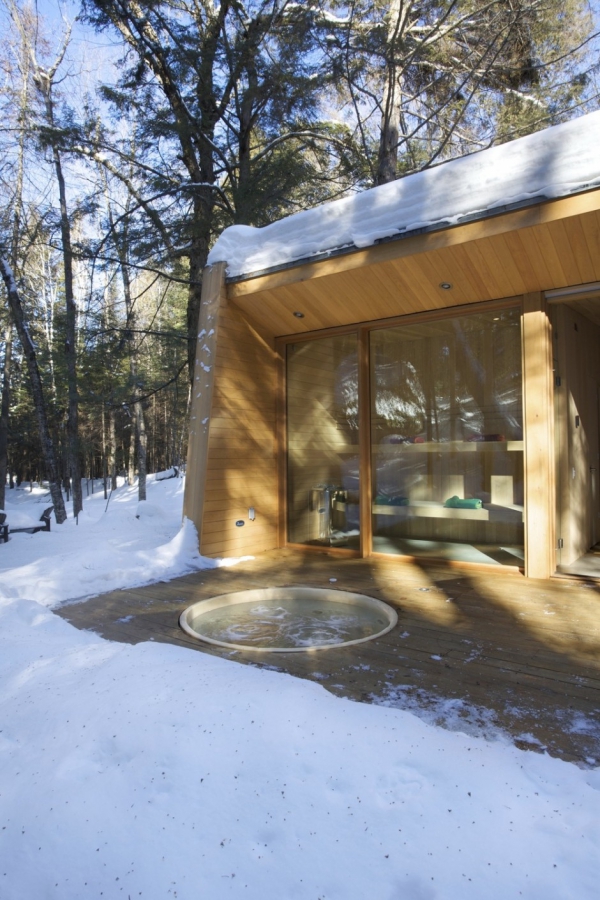 The bathroom and outdoor amenities are what helps create the feel of a private spa. Imagine sitting in that hot tub while you bask in the beauty of the surrounding forest. Sounds pretty amazing, doesn't it? This is the perfect holiday home to provide the relaxing vacation everyone wants around that time of the year.
Photos:  Francis Pelletier