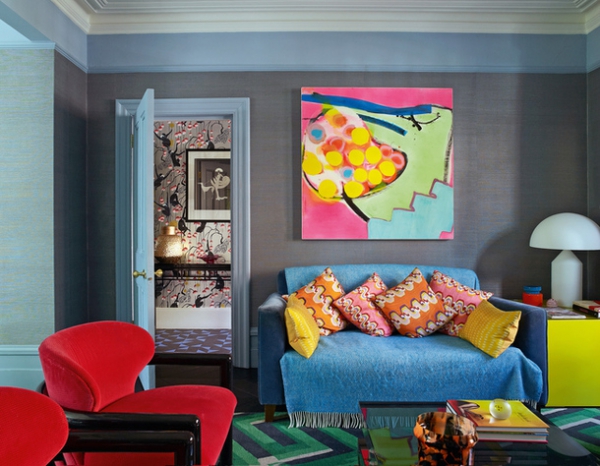 Collaboration between fashion designer Jenny Packham and architect Richard Dewhurst has created this wonderful and pretty designer home in Hampstead, London. Inside this house you will find a great mix of colors, styles and materials. This designer home has large windows that allow plenty of natural light to fill each room and illuminate even the darkest corners.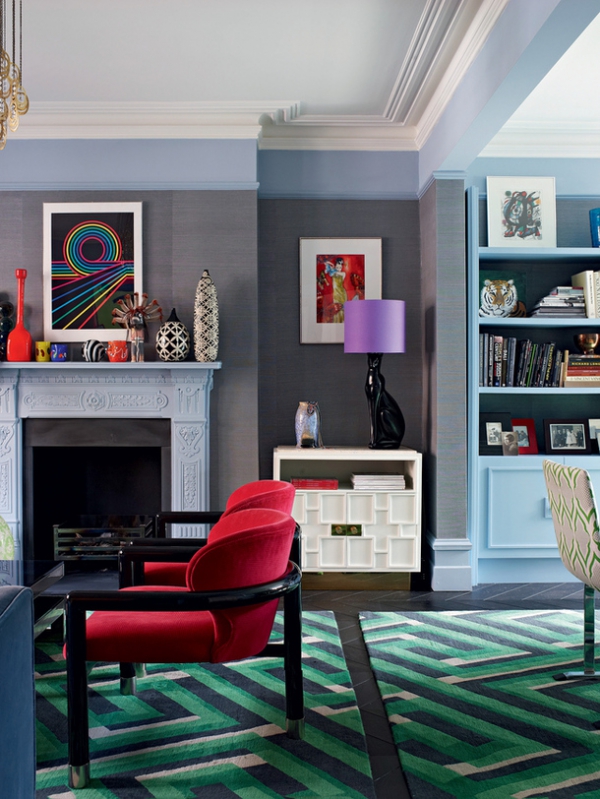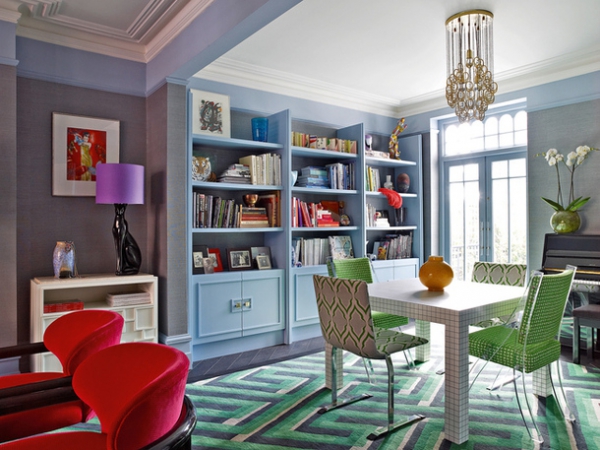 A comfortable living room is the showcase for a riot of colors and a mix of original features such as the ornate fire place and brightly patterned art. An adjoining formal dining room even has space for a piano amidst the unusual furniture.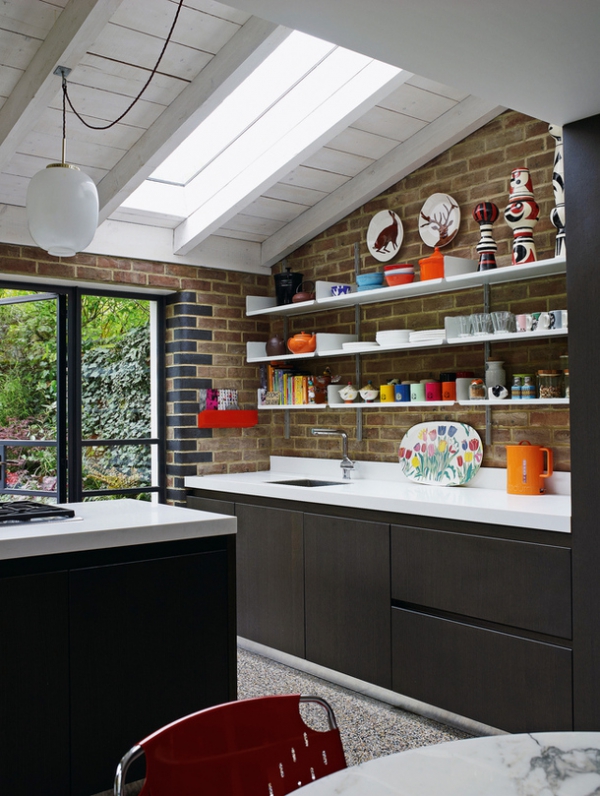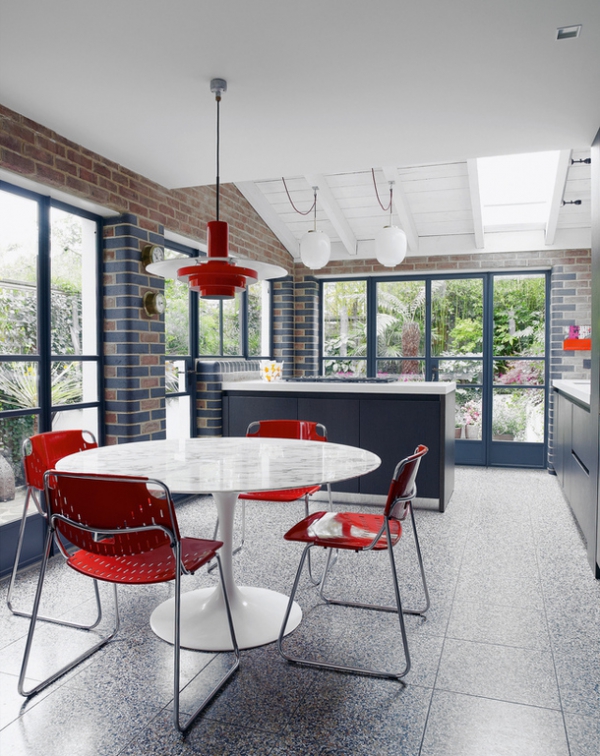 A stylish kitchen is fitted with dark units that look great against the brick walls. Long shelves are used to display various accessories that add extra color to the room. A small breakfast area completes the kitchen nicely.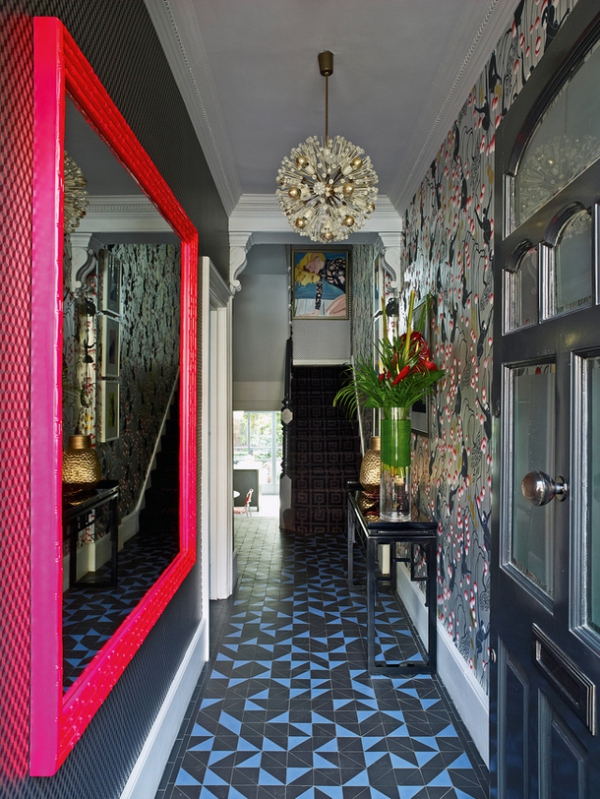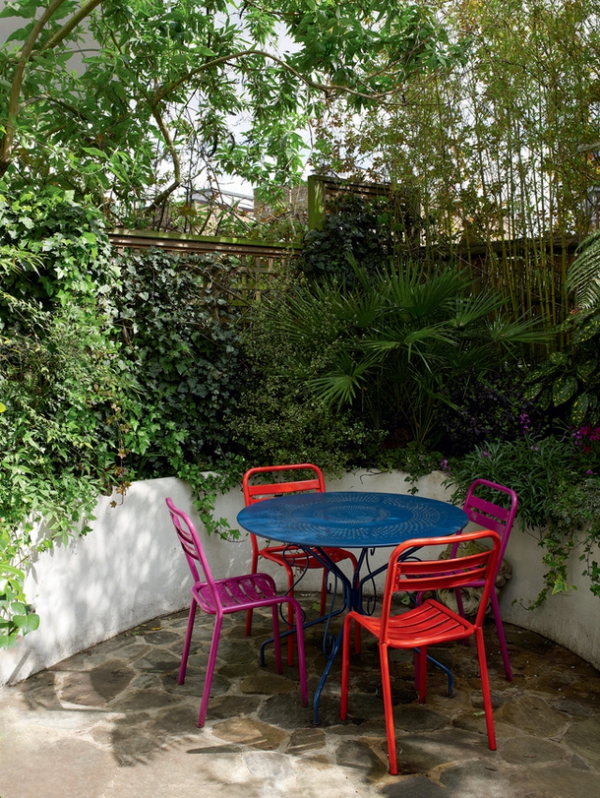 In the hallway of this designer home there is a beautiful tiled floor which helps to welcome you inside. Patterned wallpaper and a large mirror help to reflect light and keep the hall way bright. Moving outside you can see a wall of wonderful greenery, there are plants and nature all around in this city home and in a little corner a wonderful outdoor eating area has been set.