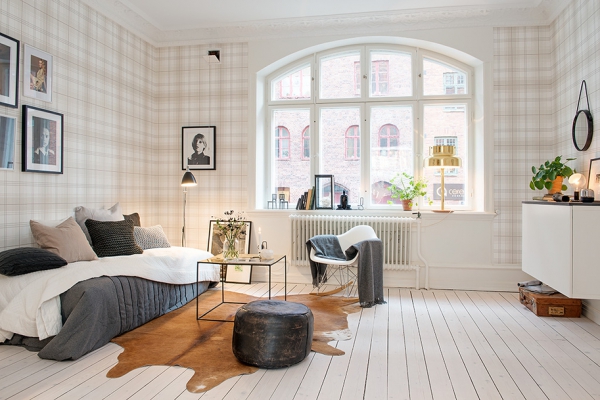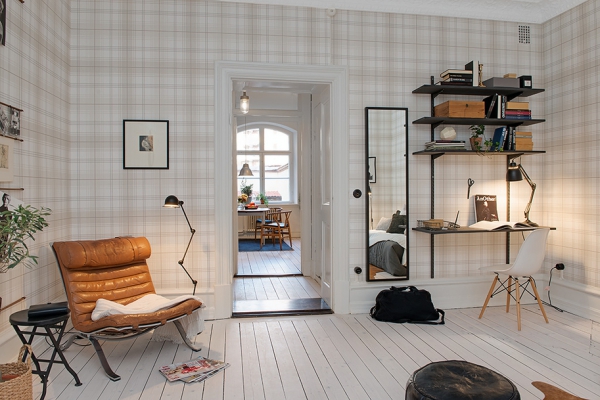 If you follow fashion trends at all, you're probably very aware of the plaid takeover of most designers, both high and low. While this trend is a personal favorite, it is not something that typically transfers over quite well when it comes to interior design. However, after looking at this home, we stand corrected. Maybe it is the light tones in the pattern, or the way it somehow just blends in the with neutral wood flooring, but this particular plaid design not only looks very contemporary, but super stylish as well.
As for the rest of this lovely apartment, it all is really rather spectacular. While there clearly is a good amount of décor going on and a number of pieces of furniture throughout, there still seems to be such a sense of minimalism here. Perhaps this entire home just feels effortless as you gander in each room; there are key pieces in each room that maybe draw your eye, making it seem very minimal when it is actually not.
We do love the simplicity all around though. The color palette being so neutral and light, even the hint of color in certain pieces of furniture or décor is so unassuming. This is a very tranquil home; it's very inviting and cozy.