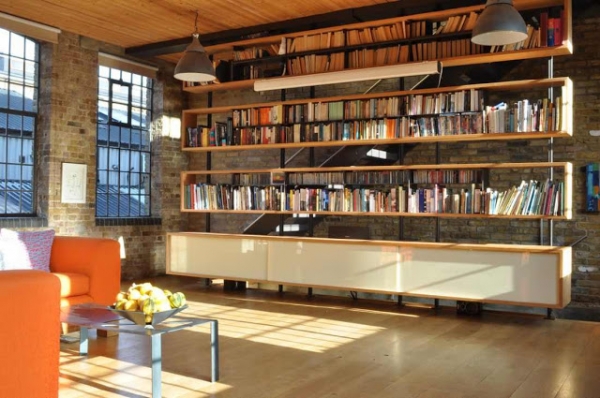 We adore this amazing London loft. The open space is phenomenal and wonderfully designed, lending to a bright, cozy, and gorgeous home.
The large bookshelf is delightful, it acts as a divider, and in combination with the brick wall, it brings so much interest to the space. The hardwoods in this London Loft are magnificent.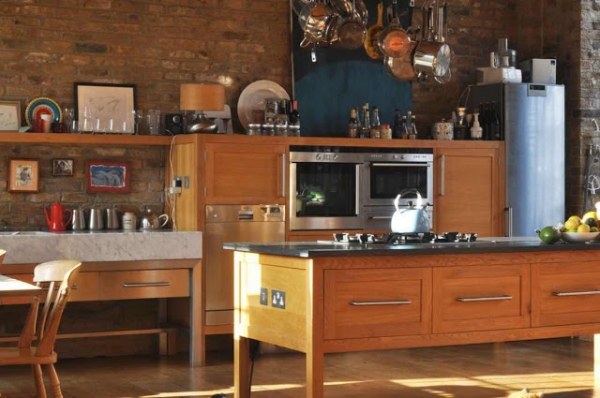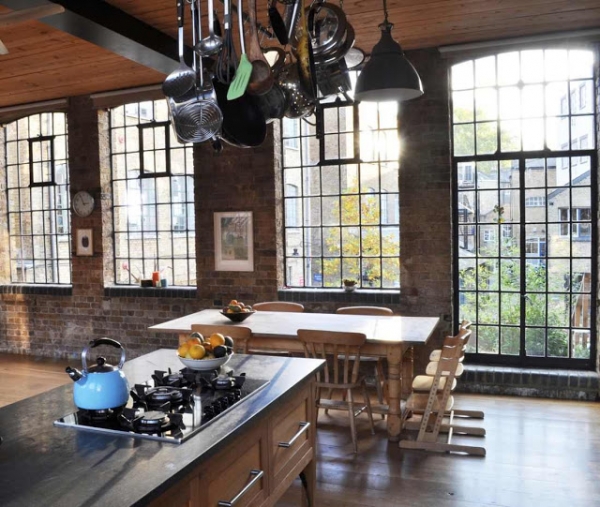 The kitchen is beautiful with its large windows, providing a significant amount of natural light. We love the windows, they have that quintessential loft feel, adding a lot of character to the space. Lovely wooden cabinets, with a fabulous warm tone fill this area, and the hardware and fixtures are sleek and polished. The shelving contains bottles, containers, artwork, and décor, effectively blending the space between the living area and eating area. Next to the oven, a gray and marble table, fashions an awesome sink space. An island, matching the wood cabinets, with a fabulous stovetop, helps to separate the kitchen from the living room. The dining table is wooden with stunning wood chairs.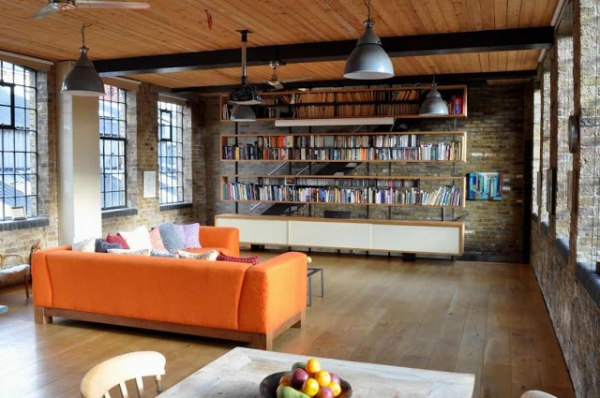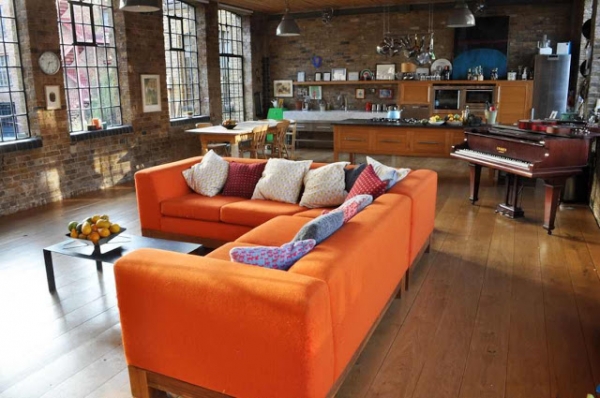 In the living room of this London loft, an orange sofa adds a dose of bright and cheery color. We adore the colorful accent pillows, bringing sublime patterns into the space. A simple dark table sits near the sofa, and a lovely piano, sits off to the side, completing this outstanding room. Gray lights line the ceiling, bringing even more of an industrial touch to this phenomenal loft.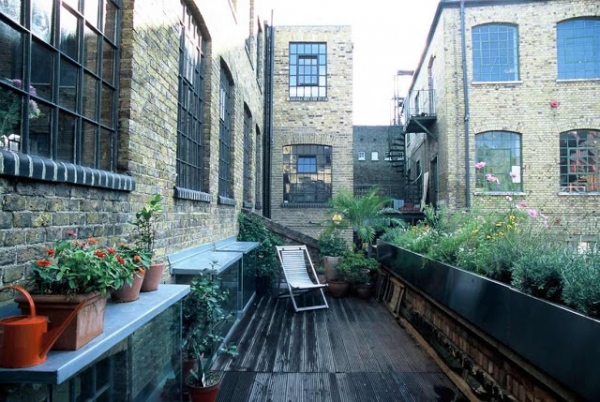 Images found on: JJ Locations
Beautiful doesn't just describe the inside of this London loft, the outdoor space is enticing as well. Dark wood lines the floor, and wonderful plants and alluring white, yellow, and pink flowers line the space. A white chair provides a delightful relaxing spot: positively amazing.
Simplicity, sublime architecture, and appealing interior design, turn this loft into an inviting and warm place to call home.