This minimalist design in Stockholm is by Pella Hedeby, and it just rocked our world. It is simply radiant. We love the way she lets the hardwoods add most of the warmth to the interior design and we love her small doses of texture.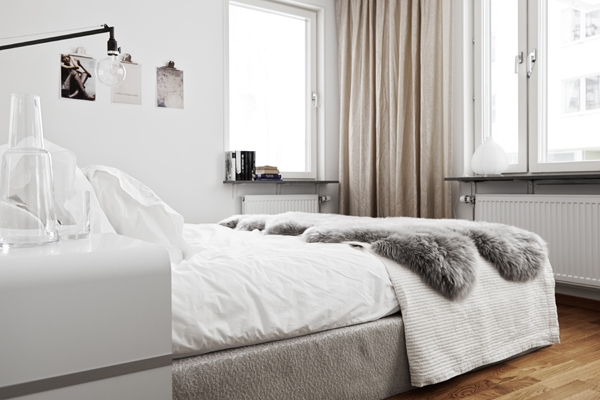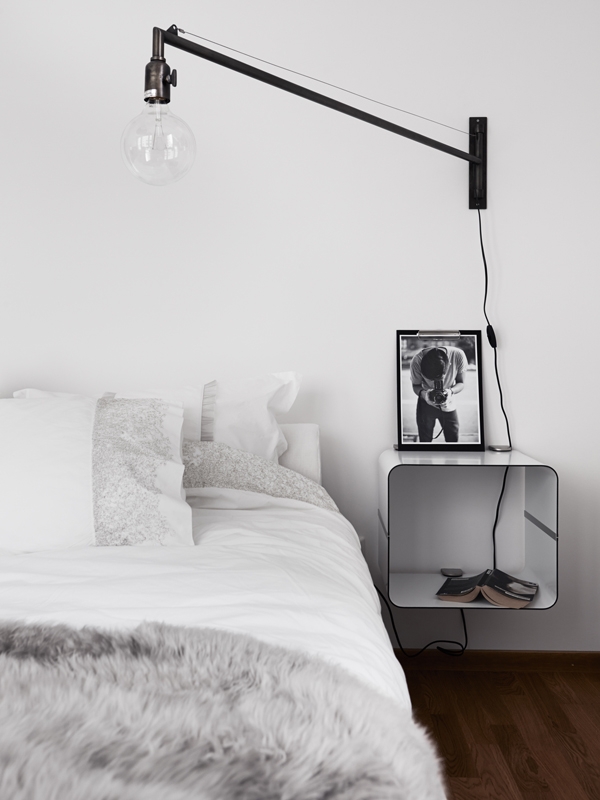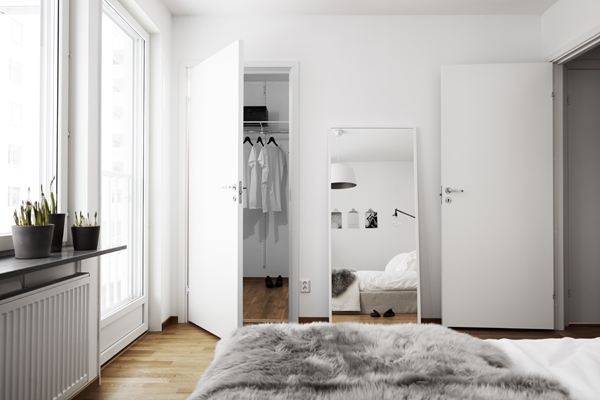 In the bedroom, a phenomenally textured bed occupies the space. The bed has a gray fur throw and white bed sheets trimmed with a fabulous pattern. A modern storage unit is attached to the wall, and on the storage unit, a simple photograph sits. We love the black light, it's the perfect touch, wonderfully contrasting the white wall. Large windows, adorned with neutrally colored curtains, allow for natural light, effectively brightening the space, and the toasty hardwoods anchor and warm the beautiful minimalist design.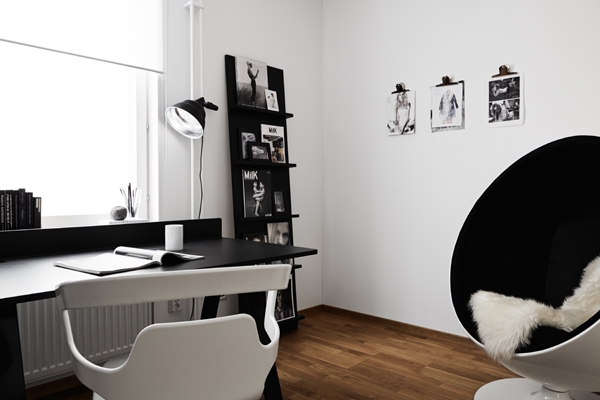 The workspace takes us to our favorite place: the wonderful world of contrasts. Pella allows the contrast to create most of the interest in the room, putting a black desk, a black and white chair, and black shelving, with the white walls. Warmth continues to be added through the hardwoods, and then it is heightened with a touch of fur: simply perfect.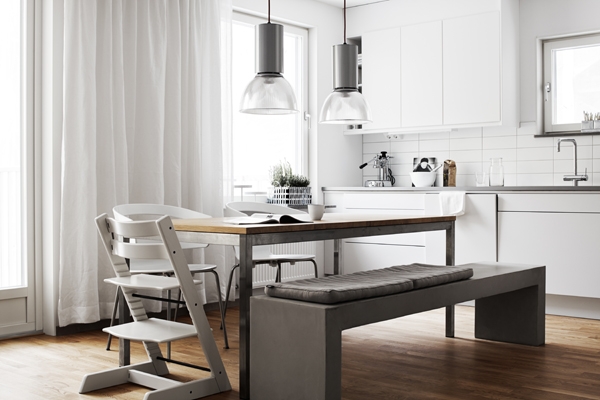 The kitchen is unique and inviting in this minimalist design. The eating area focuses more on gray, bringing a bit more variety and interest to the color scheme. A wooden and metal table is surrounded by white chairs and a magnificent gray bench with a gray cushion. Above the table, two awesome ceiling lights frame the space, creating a striking scene. White curtains add a delicate touch, and large windows provide natural light. Modern white cabinets and white tile adorn the walls in the cooking area, perfectly complementing the dining area and the rest of the home.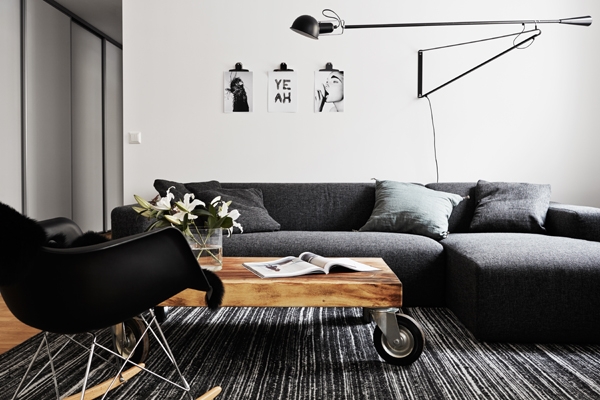 Photos: Kristofer Johnsson
The living room is one of our favorite places in this minimalist design. The dark grays and blacks look amazing against the white, and the wooden table is positively stunning.
Simply divine.