Found on Lilla Essingen, an island in central Stockholm, this beautiful penthouse apartment unit has a lot of inspiration to offer for those looking for a peaceful, clean and fresh apartment design. Windows on almost every wall give the space a really airy and open feel. A deck provides priceless views of the water and a nice, peaceful place for eating or sharing company. Fresh, white linens and stainless steel found in the kitchen, bathroom and even on the television work together to create a sleek, modern apartment that can serve as an oasis for a lucky few inhabitants.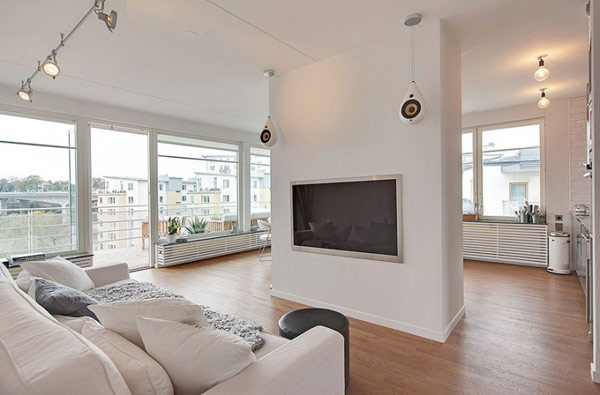 The white, neutral color palette of the porch matches the apartment interior design. The interior incorporates bright, white linens and few earthy accent pieces like the plants and the branches beside the couch. The living area is complete with a comfortable, inviting place for people to sit. Pillows and the fur blanket on the couch are a nice touch and add to the overall comfort and peacefulness of the space.
Track lighting in the living room, kitchen and the bedroom really brightens the space and adds to the sophisticated look and clean lines. The newly renovated kitchen has beautiful stainless steel appliances that give the kitchen a more modern feel. The circular table fits perfectly with its white color and stainless steel accents. The color palette of the apartment is limited to grays and whites until the bathroom, which brings bold color.
The apartment's bathroom really brings an abundance of earthy tones. One of the walls in the bathroom is made up of tiny red tiles, resembling clay, and the other looks more like slate or natural tone. The two walls work together as a focal point of the room. It is obvious that the designer had a clear eye when choosing colors and textures for this apartment and it comes together very nicely.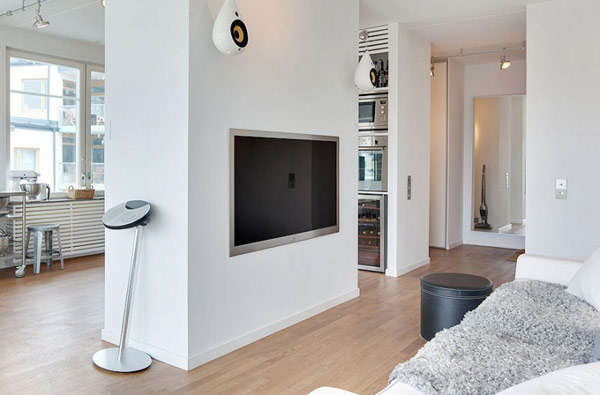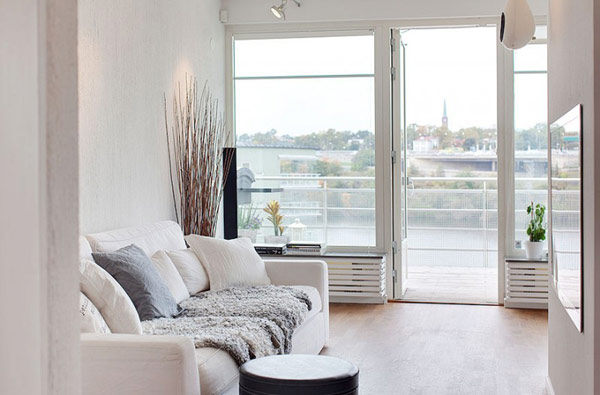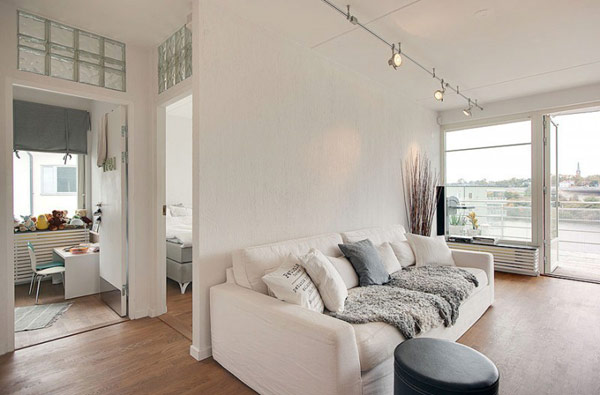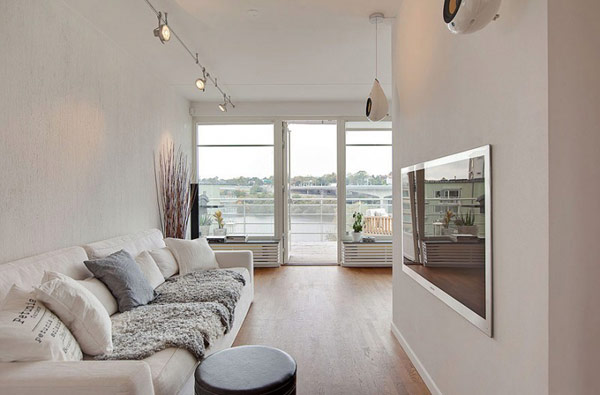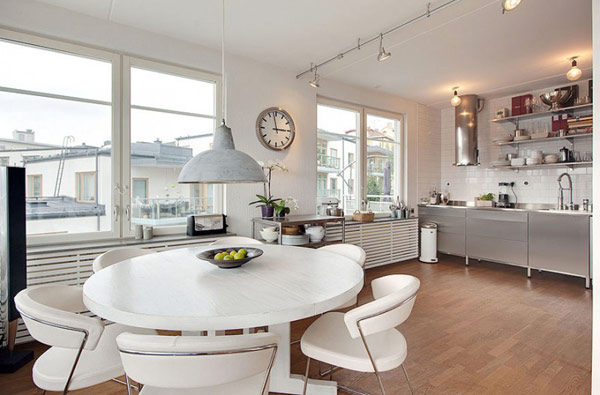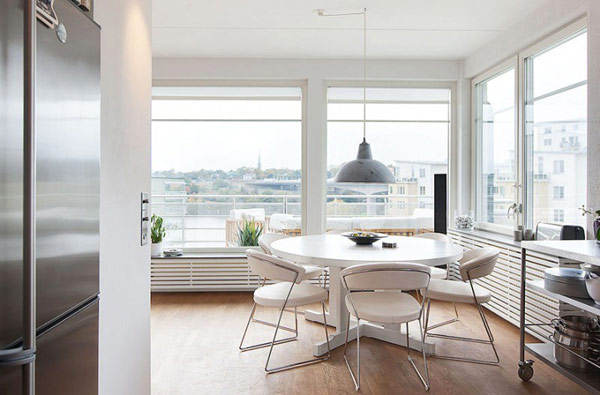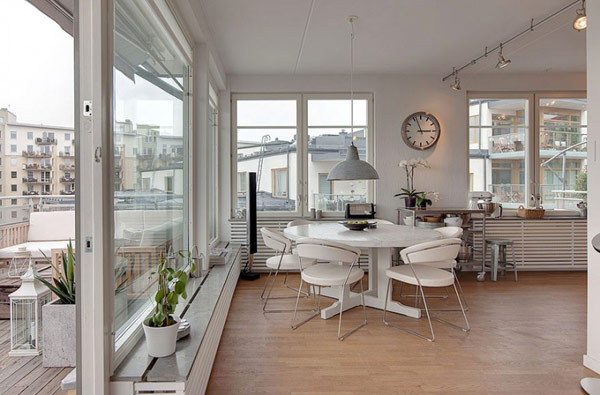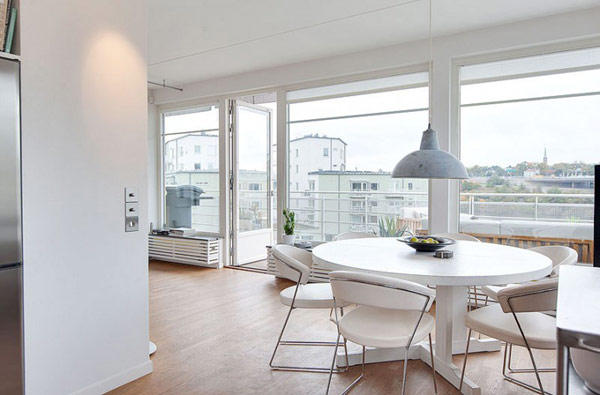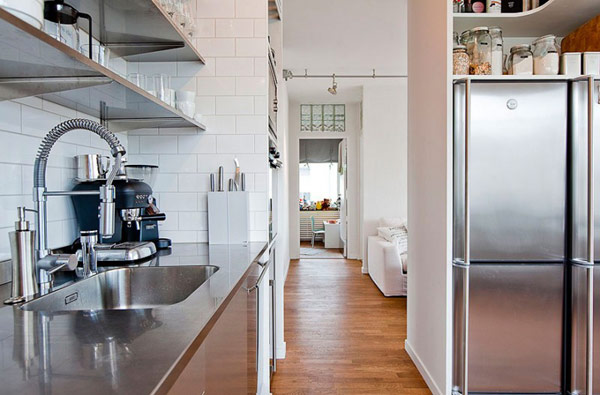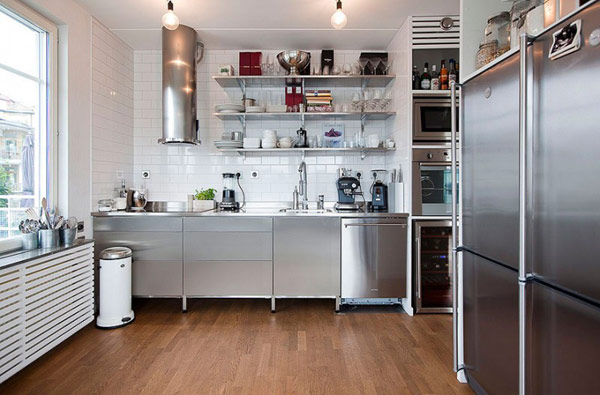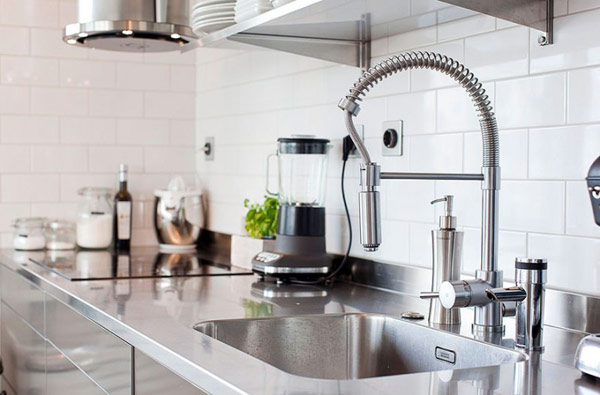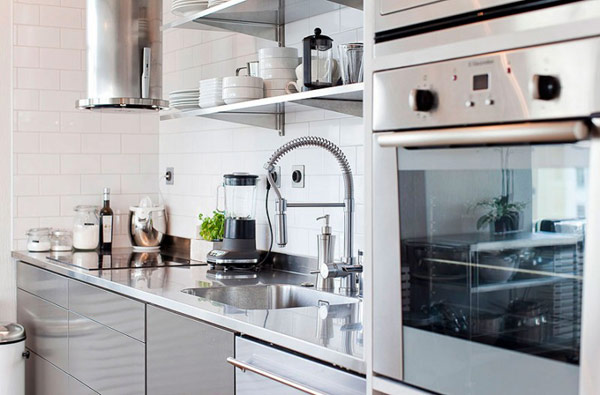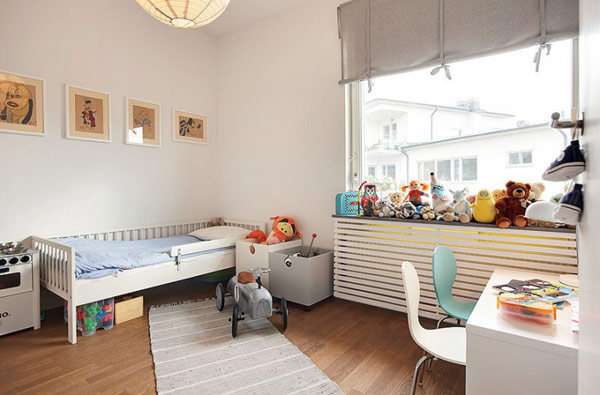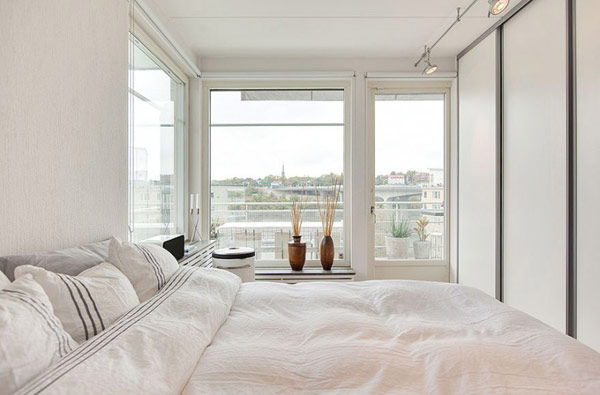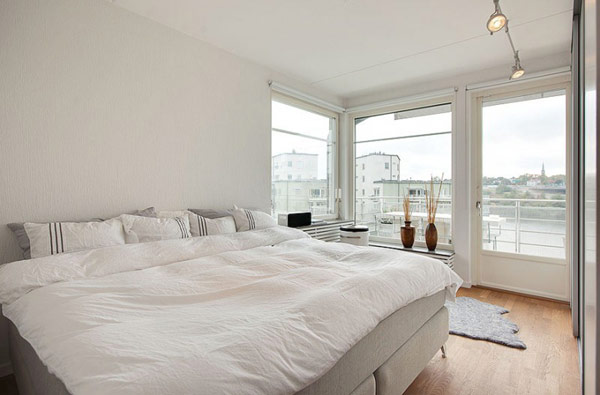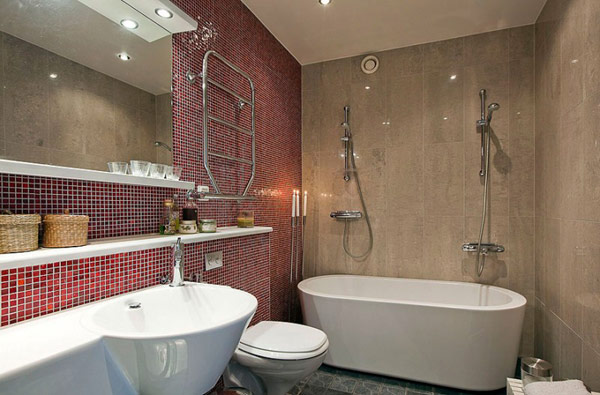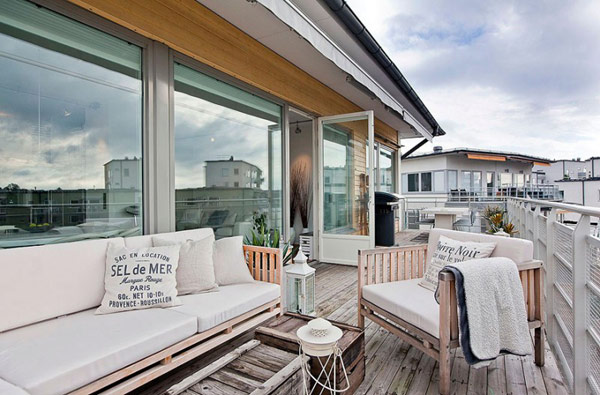 Images courtesy of: Skeppsholmen; found on: HomeDSGN