We are in love with this island architecture in Skiathos Island, Greece. It is called the Plane House, and it was created by K-Studio.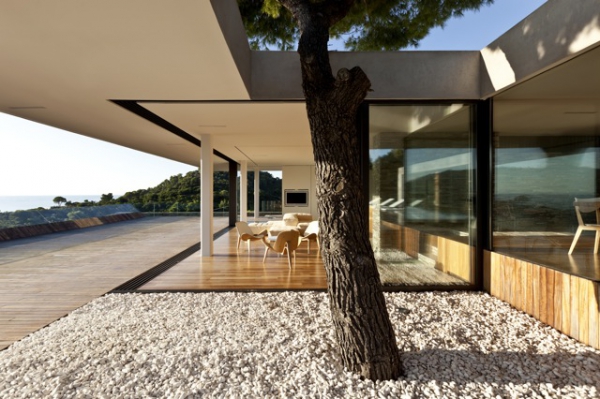 The light gravel and the tree complement each other perfectly. We love the way the island architecture of the home incorporates some of the surrounding landscape. Lovely hardwoods warm the design and large windows let natural light flow into the home. This house has a fabulous indoor/outdoor experience.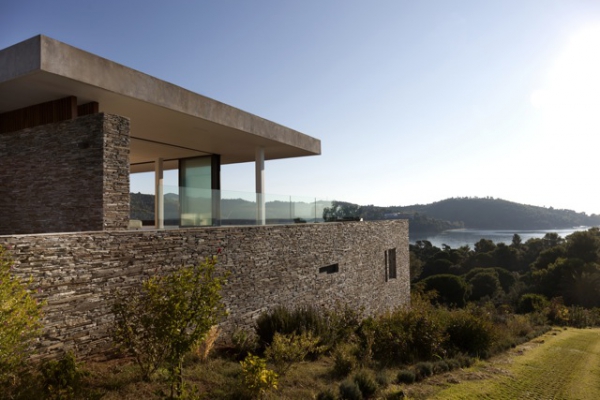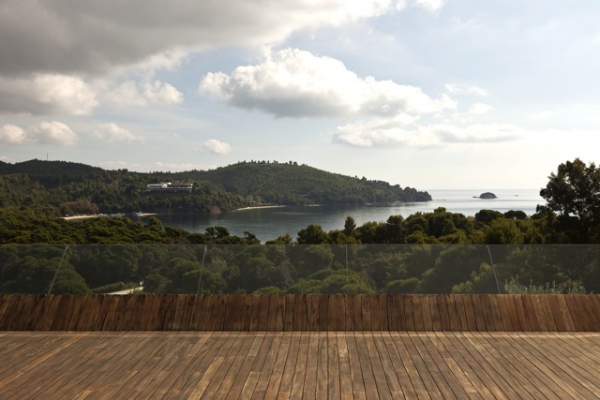 The views are magnificent. Lush greenery, calming water, open sky, and hills encircle the stone exterior.
The wooden accents complement the grays of the home perfectly. There's a large amount of outdoor space in this island architecture.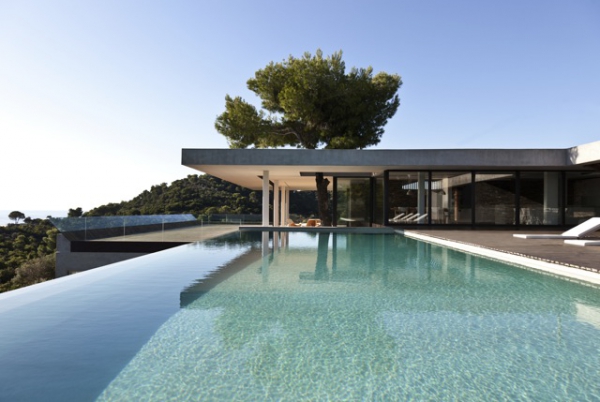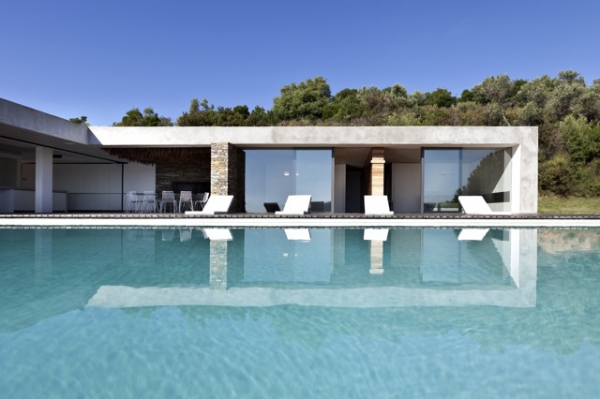 Wow! Just look at that infinity pool. White loungers provide outdoor seating, fashioning an enticing and relaxing space.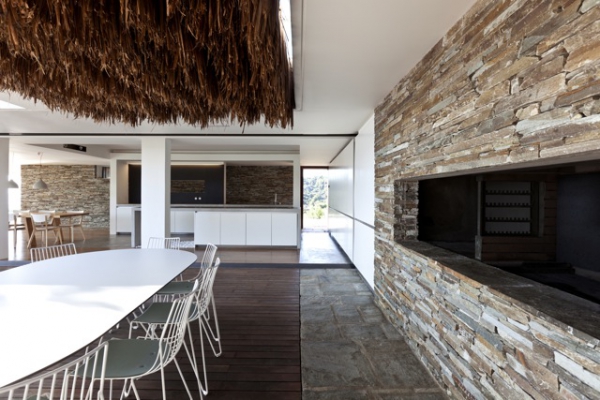 The earthy touches in this home are absolutely lovely. In the dining area a long white table is surrounded by fantastic white chairs. The decoration on the ceiling is amazing, it adds interest and amplifies the island feel of the design.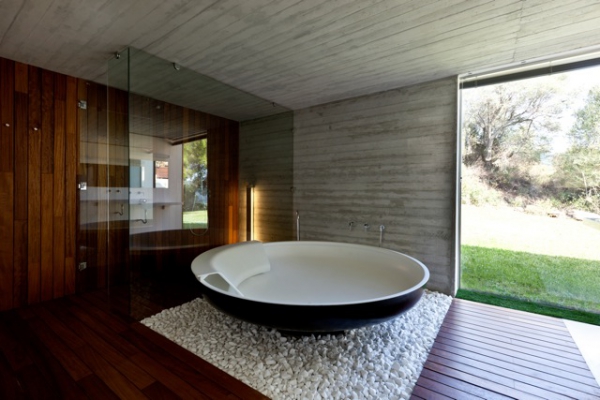 In the bathroom, the light gravel continues, connecting to the outside of the home. In the middle of the gravel, a black and white soak tub occupies the space, adding a wonderful contrast to the room. Floor to ceiling windows provide natural light and views of the fabulous landscape. Cool colored hardwoods and warm colored hardwoods fill the room, adding interest to the peaceful design, and a large glass shower sits behind the tub: simply fantastic.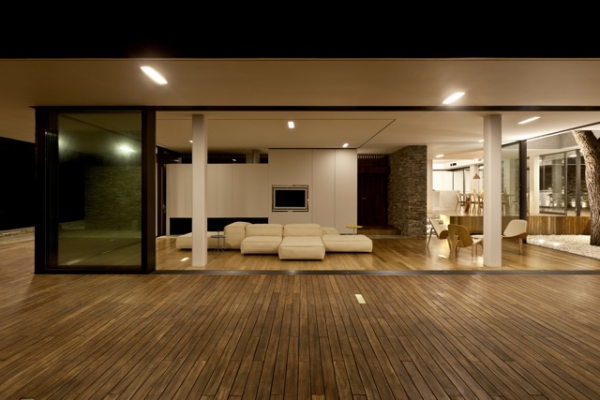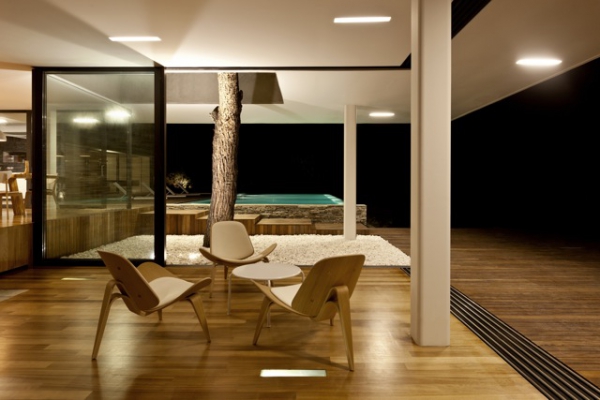 The modern furniture in this home is sleek and inviting. We adore the seating area full of cushions, and the awesome seating right next to it.
This home is the very definition of serene luxury. The earthy elegance, the sleek design and architecture, and the awe-inspiring views are just perfect.