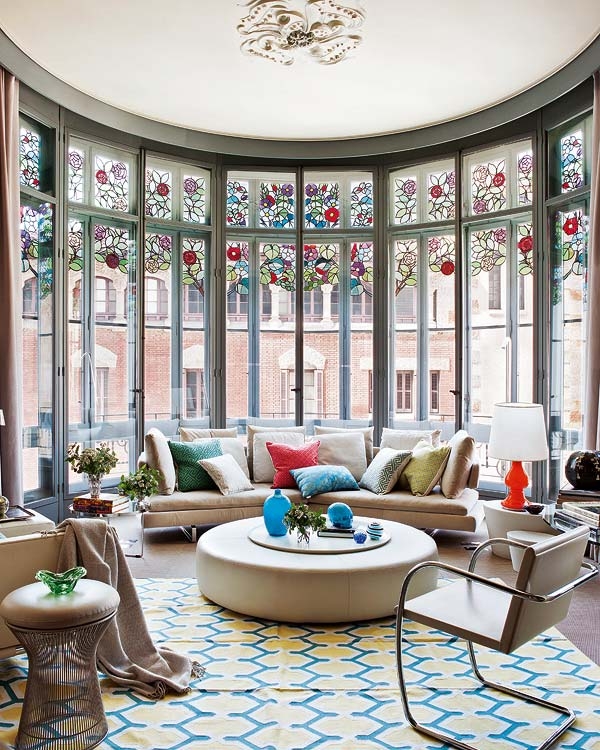 This amazing apartment is located in Barcelona, and it has wonderful modernist architecture and gorgeous interior design.
First and foremost, just look at those eye-catching windows. I think this is the first time we've ever seen windows like that in a home. The stained glass is positively stunning, and it's beautifully complemented by the curved shape of the room and the outstanding ceiling detail. The interior design uses neutral tones as a backdrop, and bright and beautiful colors to bring cheer to the room and connect to the stained glass windows. The sofa is delightful with its brilliant accent pillows, and the circular table brings a lot of interest to the design, and ties in with the architecture. We are in love with the sleek chair and attractive stool, and the blue and yellow rug on the neutral carpet, is just perfect.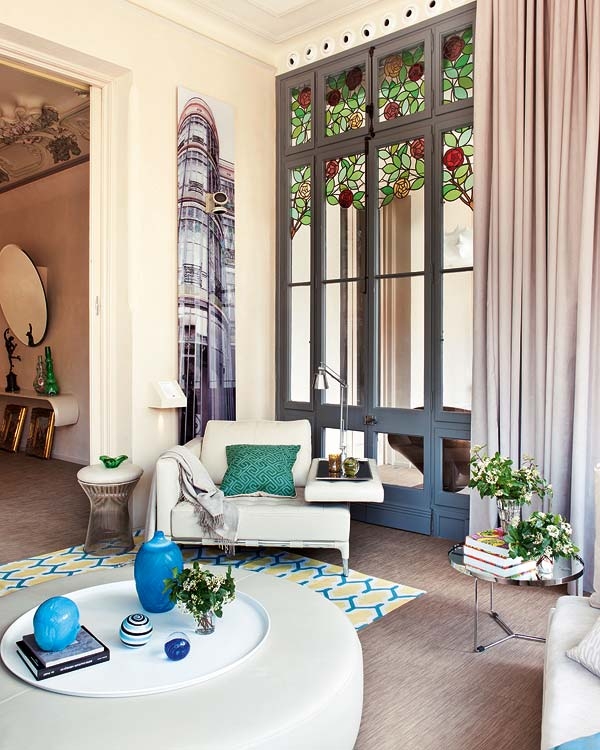 The floor to ceiling pink curtains add a delicate touch to this amazing apartment. The cream chair is phenomenal, and we adore the green accent pillow. The artwork and plants are awesome, adding their sense of beauty to this exceptional design.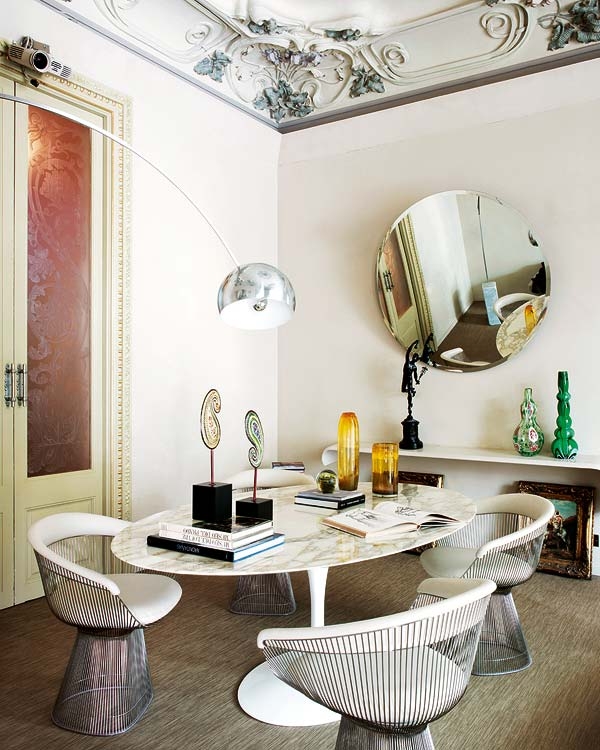 This room is absolutely gorgeous, we adore the fabulous ceiling detail. A white table with a lovely design, is surrounded by intriguing chairs. A modern silver lamp provides lighting, and the mirror, black sculpture, and green and yellow décor, are spectacular.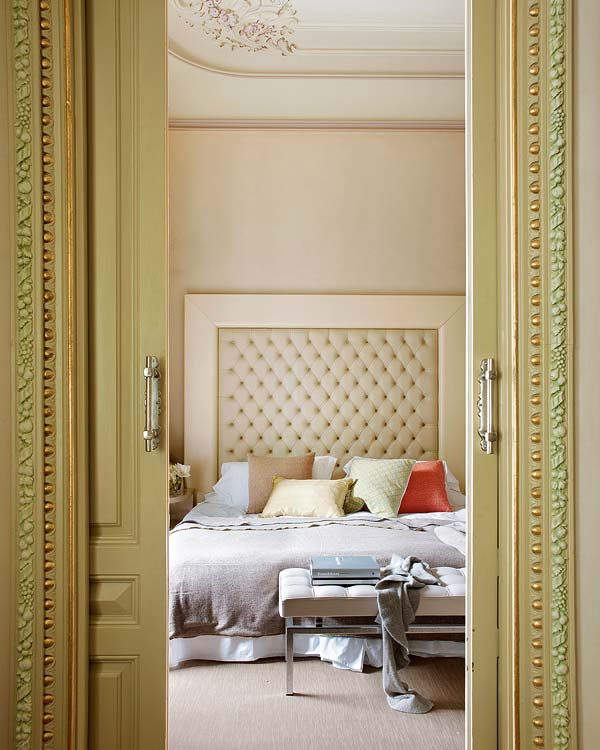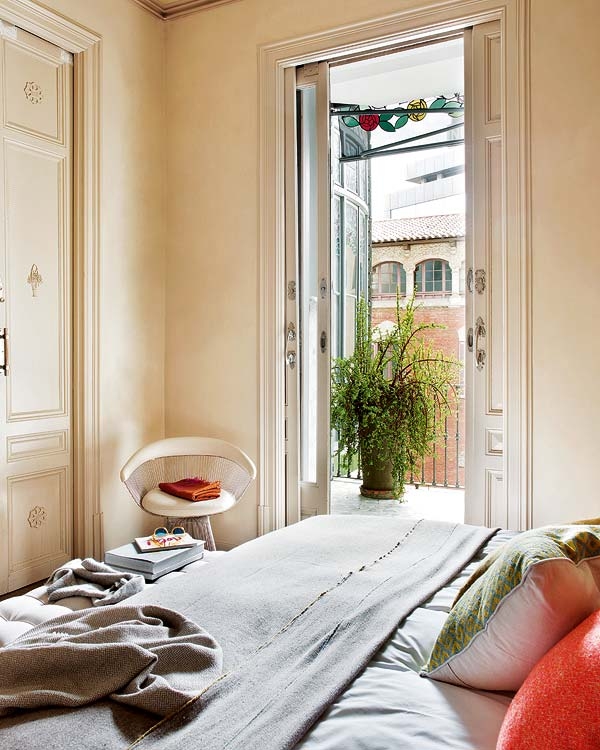 Images found on: Etxekodeco (website in Spanish)
The bedroom has an awesome entrance in this amazing apartment. The doors have lovely green and gold details, a magnificent color, and brilliant silver handles. In the bedroom, a large headboard continues the grand design. The neutral color palette and pops of color adorn the room, creating a cohesive theme throughout the home. The bench is sleek and polished: a perfect touch.
What do you think about the charming design and architecture in this amazing apartment?