The Strick House is a T-shape house located in Santa Monica, in California, and it's Oscar Niemeyer's only home located in the US. Let's take a look, shall we?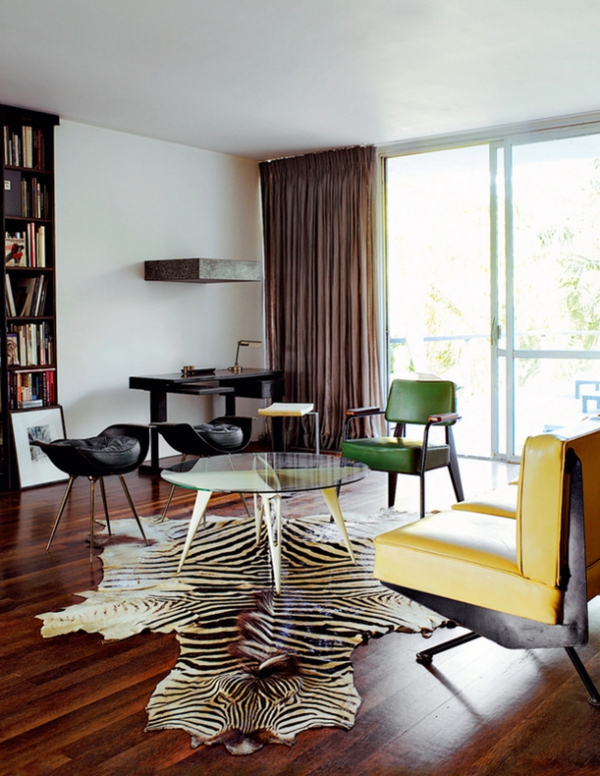 Large windows provide a significant amount of natural light, and those hardwoods are gorgeous. A glass table sits on a zebra print area rug, and brightly colored leather chairs surround the table. We are in love with the black chairs with the fabulous cushions, they are wonderfully unique, bringing a sleek touch to the design. Floor to ceiling shelving provides a space for books, and a lovely and intriguing workspace, sits near the window.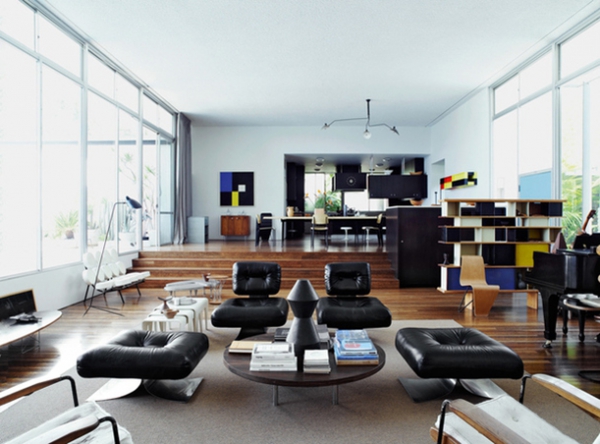 Wow! We love the openness and brightness in this space. Awesome chairs surround a circular wooden table that has a fabulous sculpture sitting in the middle of it. Large windows fill both sides of the room, expanding the beautiful space. The furniture in this wonderful home looks like art, almost every piece brings additional interest to the design.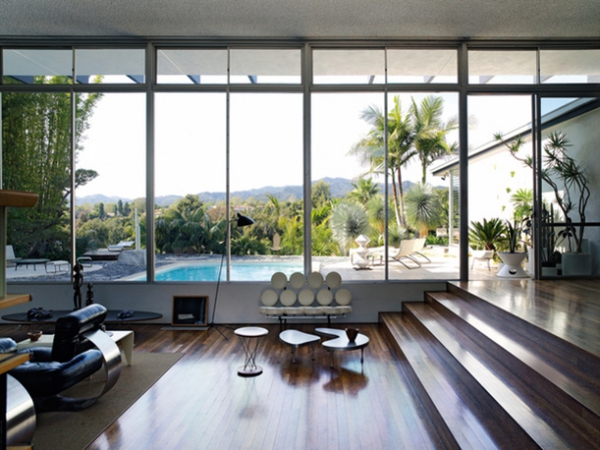 The views are absolutely breathtaking, and we adore that white bench.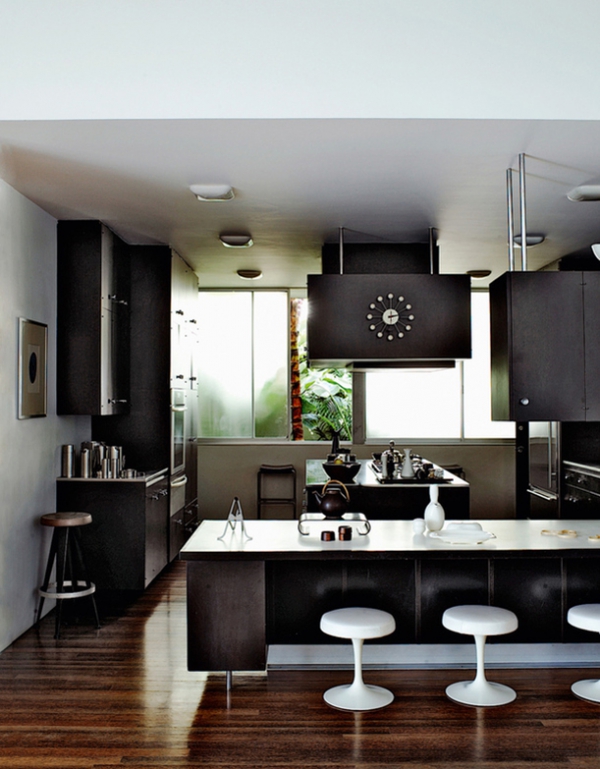 The kitchen is not as bright as the other spaces in this T-shape house but it has a certain coziness to it. The island adds a wonderful contrast to the space, and the dark cabinets are elegant and inviting. Some of the cabinets hang from the ceiling, giving this stunning room even more personality, and we love the way the window opens to the gorgeous luscious greenery.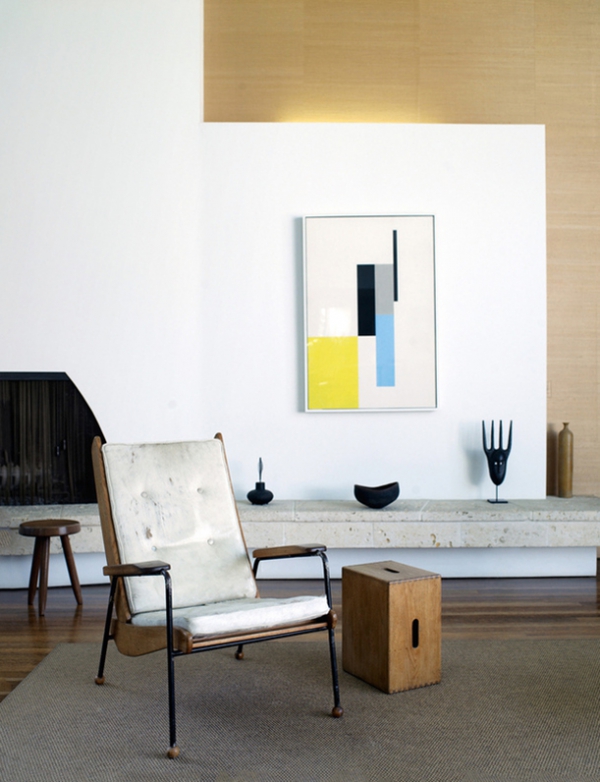 The artwork in the home fits in perfectly with the design. A concrete bench decorated with alluring sculptures and doodads lines the wall, and a worn modern chair provides seating. The wooden box is unexpected but perfect.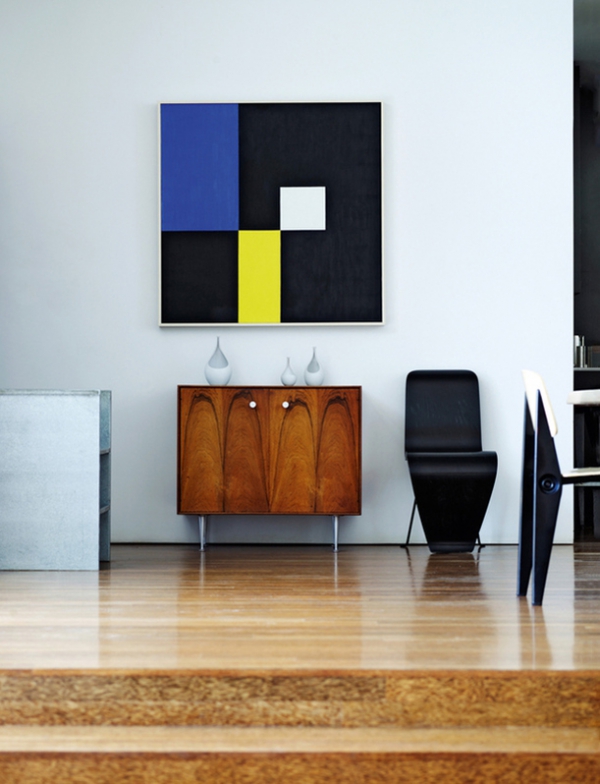 This is our favorite space in the home. We love the artwork, and its relationship with the toasty brown cabinet, white décor, and the stunning black chair.