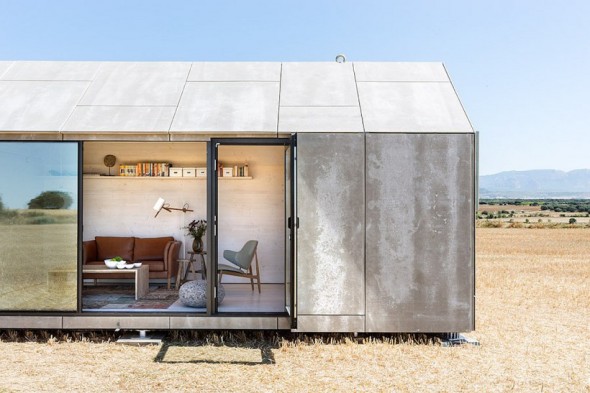 This portable house created by Ábaton is called the ÁPH80. It is twenty seven square meters, with a ceiling that is over three meters high, providing enough living space, and a bit of an open feel for two people. This portable house takes four to six weeks to manufacture and one day to assemble, and the architects are creating another series, which can be added to the ÁPH80, to make larger spaces and increase the home's versatility.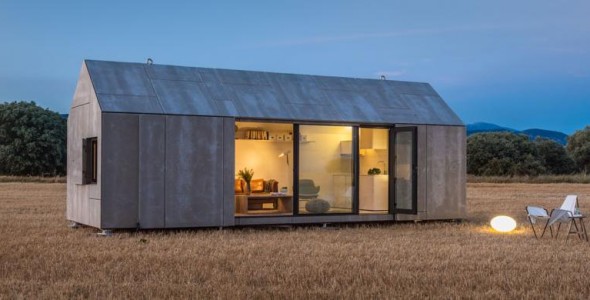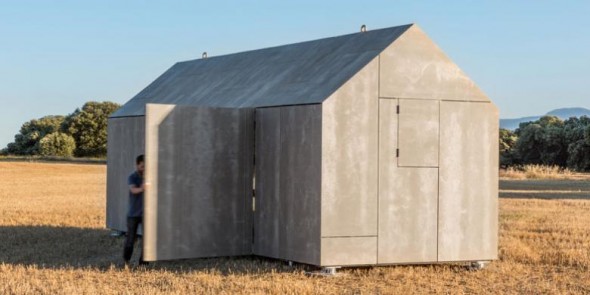 The exterior is made out of concrete, and it is absolutely gorgeous with its cool gray color. We love the rectangular shape and the gabled roof. The home can be closed up, providing privacy and security to its inhabitants.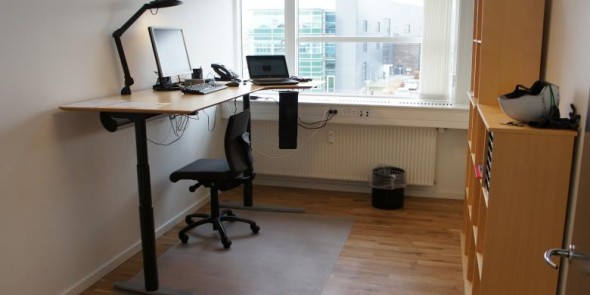 The workspace is phenomenal in this portable house. Beautiful hardwoods line the floor and a large window provides natural light. A fabulous desk sits against the wall, and a bookshelf sits against the opposite wall, providing storage.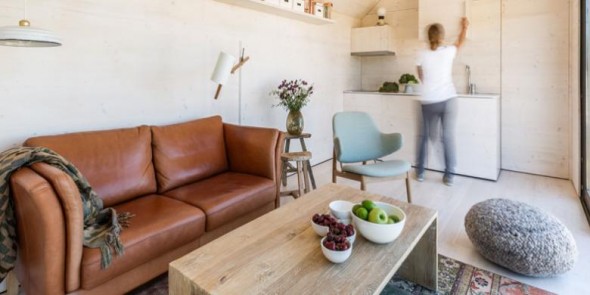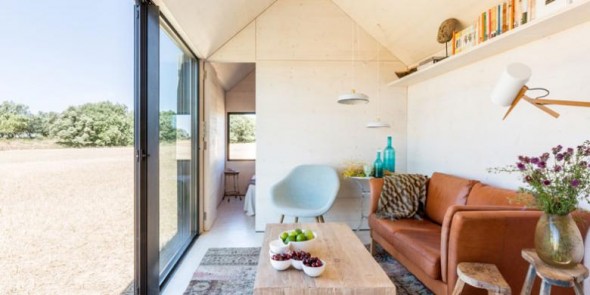 Floor to ceiling windows in the living area, open up and brighten the space. A gorgeous leather sofa is surrounded by a wooden coffee table, side tables, and modern chairs. White shelving lines the wall, above the sofa, creating a significant amount of storage in this portable house. We love the modern ceiling lights, and the colors in the room are cozy and beautiful.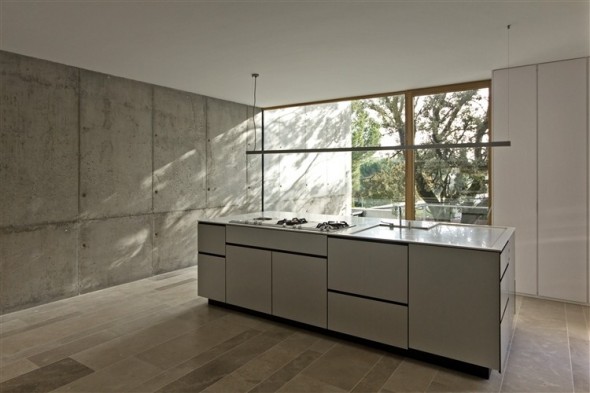 The kitchen is sleek and amazing in this portable home. Smooth gray floors contrast with the rough concrete walls, bringing a lot of interest to the space. Large windows allow the room to be bathed in sunlight, and the modern cabinetry is the perfect touch, keeping the room polished and stylish.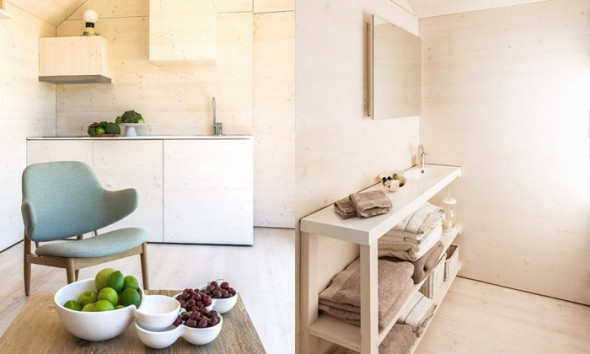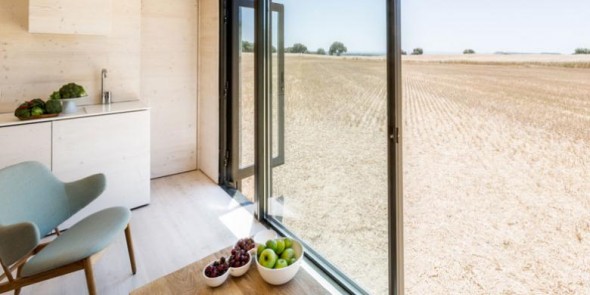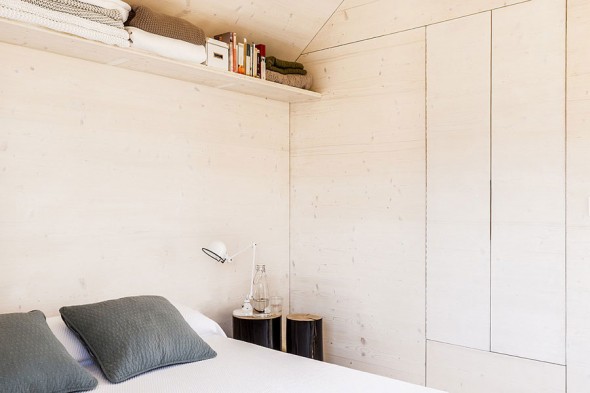 The bedroom in this stunning space is simple and bright. A white bed is magnificently complemented with gray pillows, and black wooden tables add a sublime contrast. Another shelf, above the bed, provides even more functional storage: just perfect.