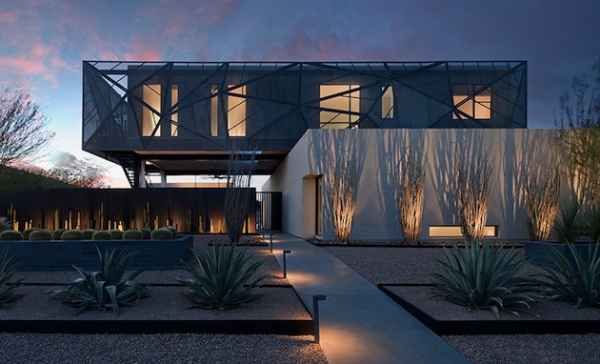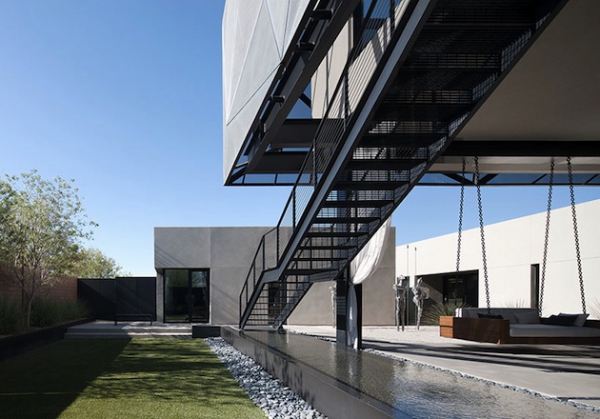 The desert may not be the first place you would think of as a great location for this contemporary styled house but this desert home designed by Assemblage Studio is modern and beautiful. The structure itself is unusual to look at, but that just adds to the appeal of this desert house. Sharp angles, steel mesh and modern materials give the house a streamlined look.
The inside of the house is finished as beautifully as you would imagine, with all of the rooms being large, airy and clean. Fantastic views of Las Vegas are seen from every window of this amazing desert home. Externally the house has pretty courtyards and balconies that seem to mimic the surrounding desert. The modern design of this desert home is visually stunning without dominating the landscape as some large houses do.
Encased in a patterned steel mesh facade the desert home is secure but yet has an abstract beauty that just adds extra style. This house is built for living in and enjoying life; relax on the day bed in the garden or invite friends around for a barbeque party, there is plenty of space for all. This desert home could be the perfect residence for you and your family all year round.
Тext is copyright to ©Adorable Home – interior design and decorating ideas