The Rang House, was created by Richard Josef Neutra, an esteemed architect in the history of modernism. It was built in 1961, on the outside of Konigstein, Taunus, Germany, and it is quite lovely. The nature house has almost all of the things we adore: mid century design, a lovely landscape, and floor to ceiling windows.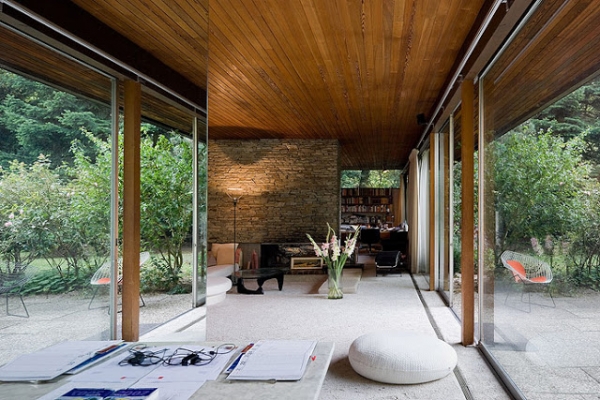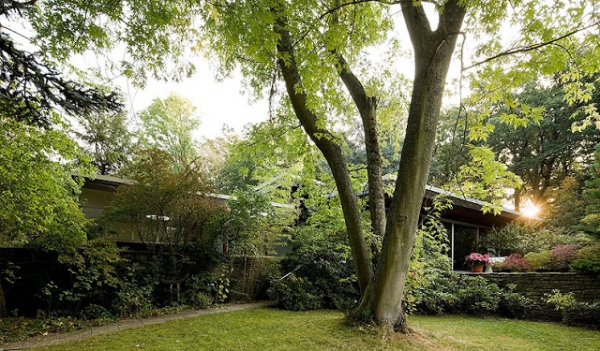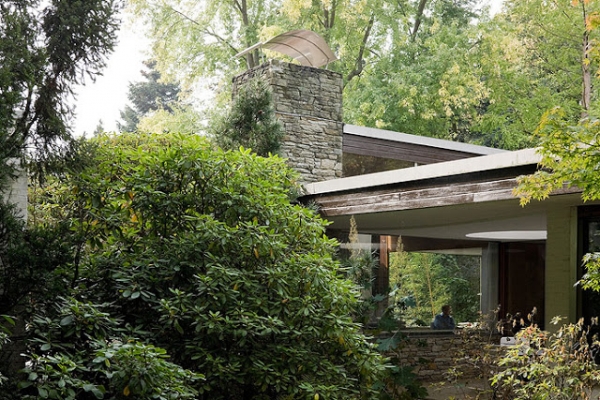 The nature surrounding this home is absolutely gorgeous. Tall trees, luscious plants, and beautiful flowers are everywhere. In addition to staring at it, we could do so many things with this outdoor space. We could make an impromptu patio, place a couple of shabby chic tables for two, or get a fire pit and surround it with boldly colored floor pillows. So many options, and so much space: positively stunning.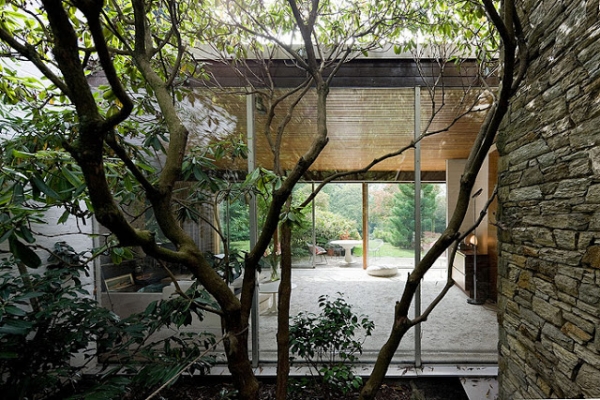 The exterior of this nature house is composed of lovely stone and wood, maintaining the earthy and natural feel of the home.
Just look at those floor to ceiling windows: simply gorgeous.
The wooden ceiling is splendidly cozy. It adds a wonderful warmth to the home, without compromising the modern design. In this space, the sliding doors, lead out to a beautiful patio, surrounded by a natural wonderland. Light colored carpet, modern furniture, stone accents, and luscious curtains, complete this fantastic space.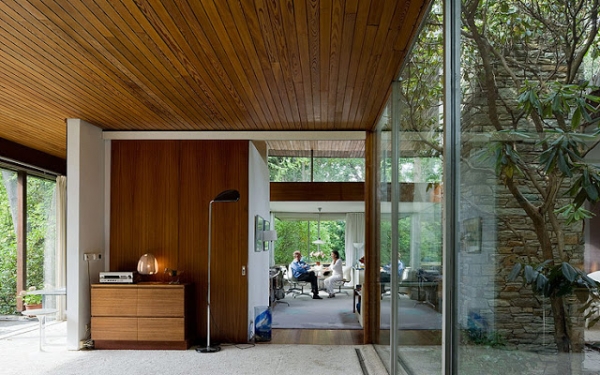 This wonderful nature house flows from one section to the next, adding a calming ease to the home. The darker wood paneling on the walls, beautifully contrasts with the ceiling.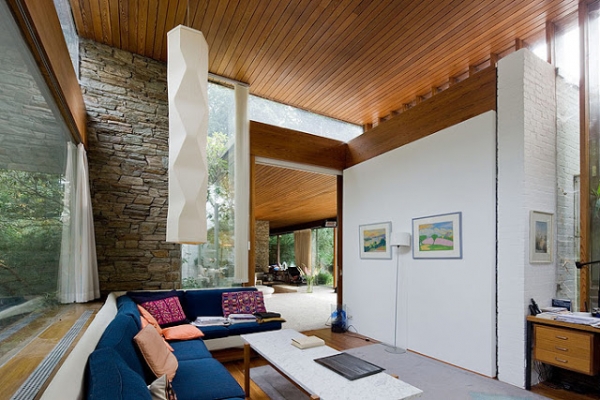 This room is positively stunning. We love the bright blue sofa and the geometric white ceiling light. The brightly colored pillows and bright artwork are a fabulous touch, adding a bit of liveliness to the room. All of the different textures interact exquisitely here. The earthy stone, the smooth wood, the wood paneling, and the white brick, create a fantastic amount of interest.
Exceptional design and beautiful nature: we love it.